I was so excited to take Rosemarie and Scott to Fraser Island. We used the same company as when I went with Natasha in 2017, Fraser Dingo 4WD, who prepared us an epic 4 day/3 night itinerary. We had a blast!! Prepare for a lot of pictures!!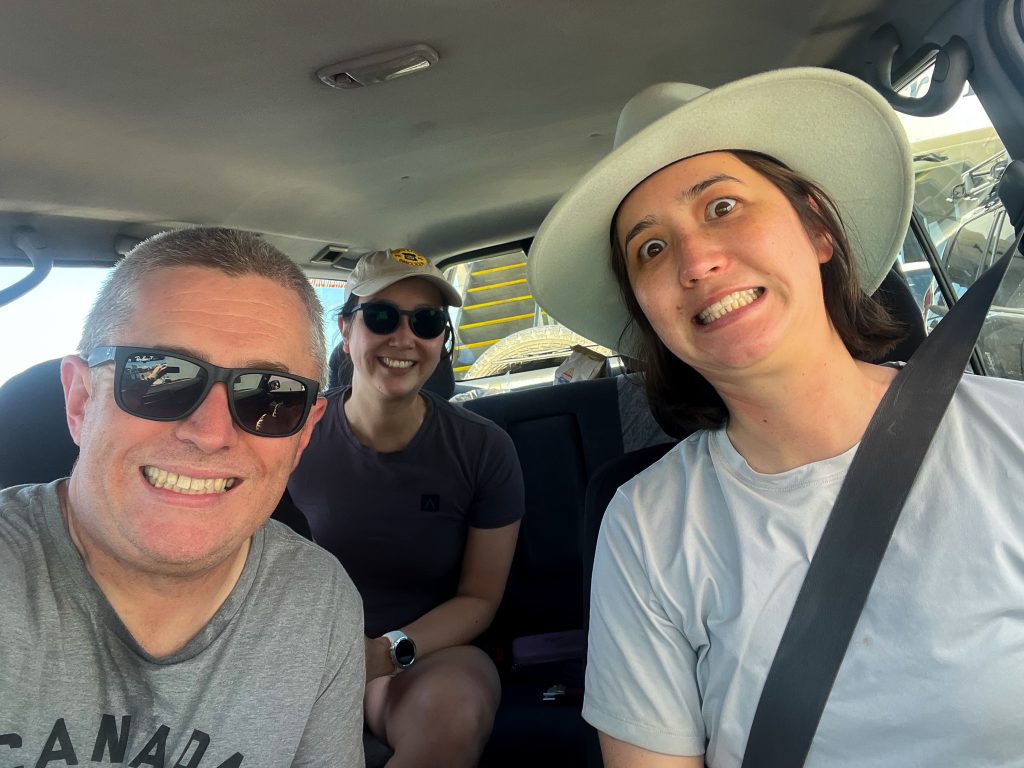 The trip did start out a little stressful. It took the guy a bit longer than expected to go over all the safety information and itinerary with us, and then we didn't follow their advice of going to the close grocery store for supplies, which resulted in a serious race to get to the ferry in time. We made it, but like… barely.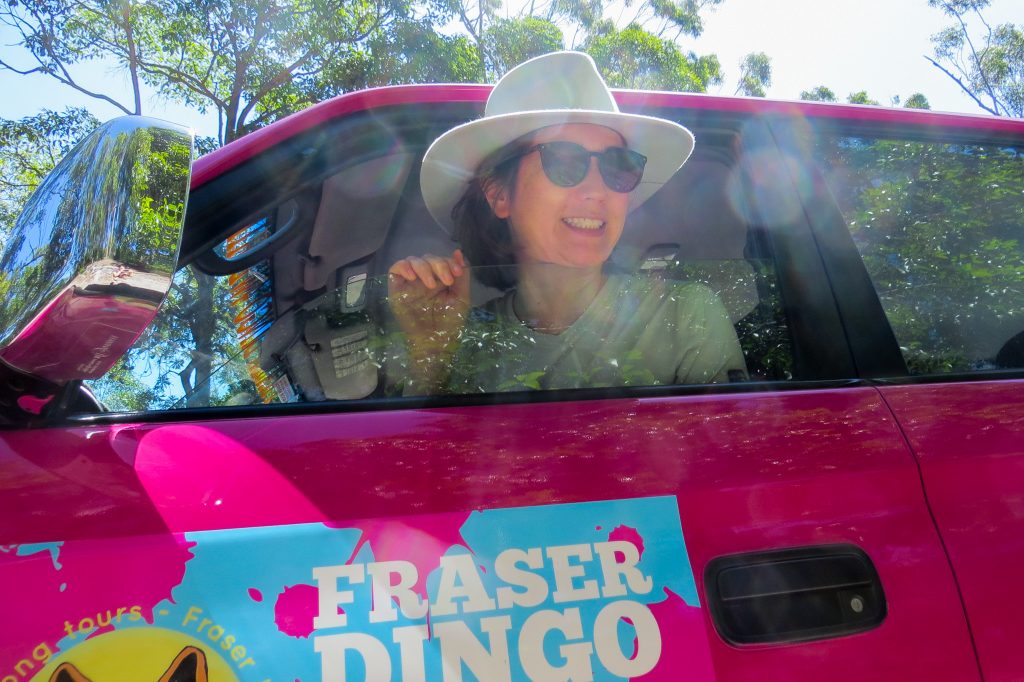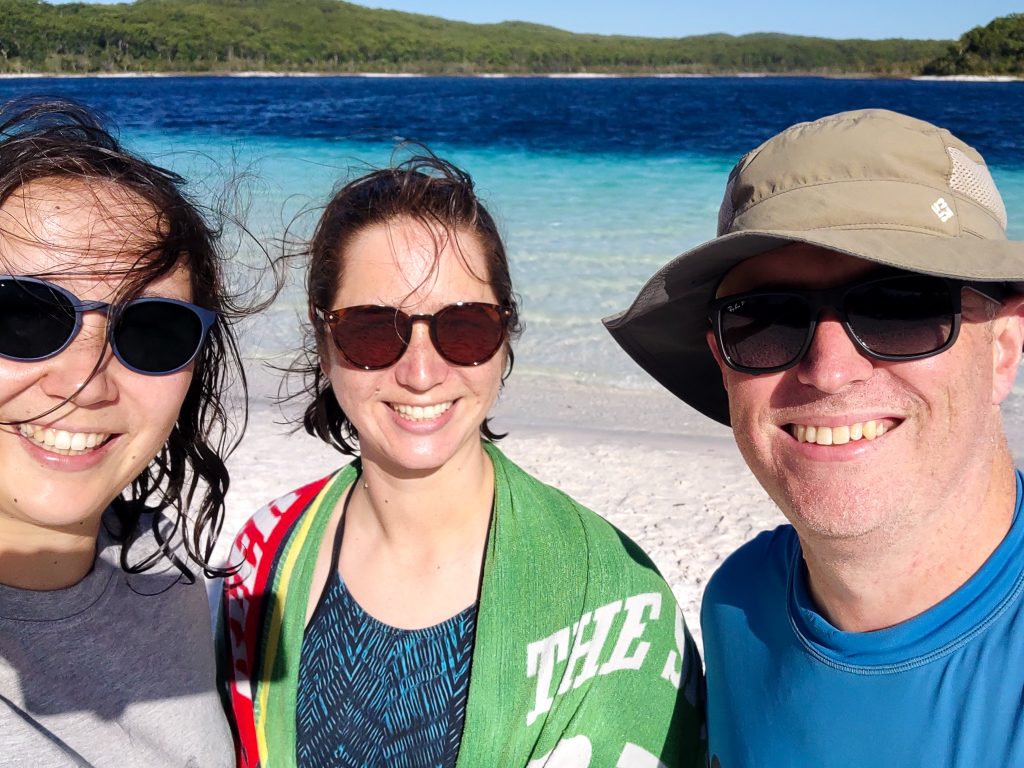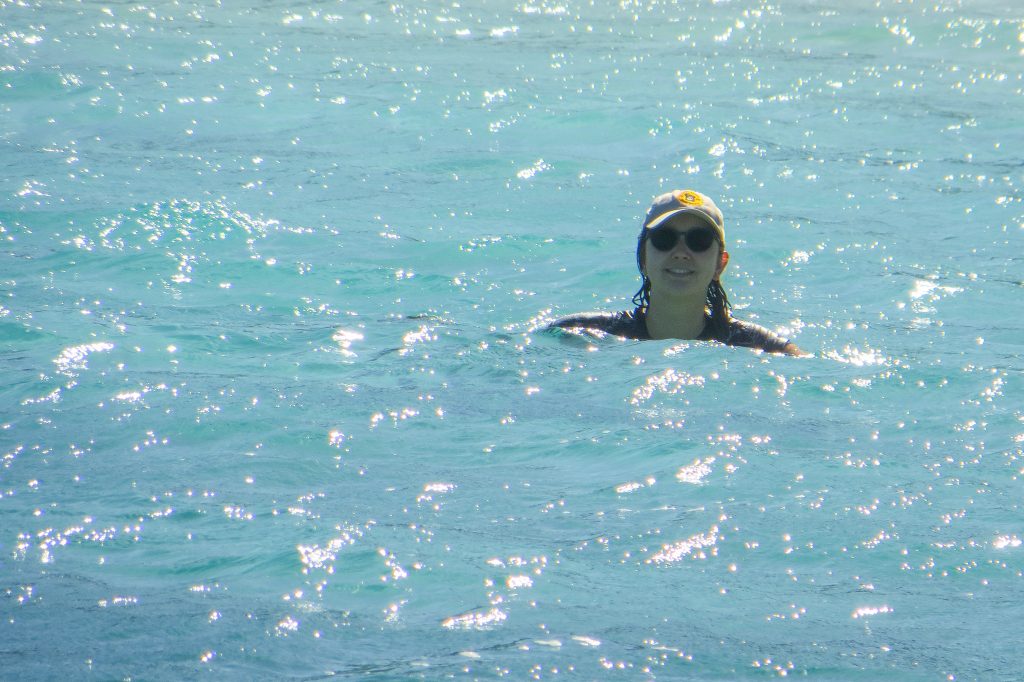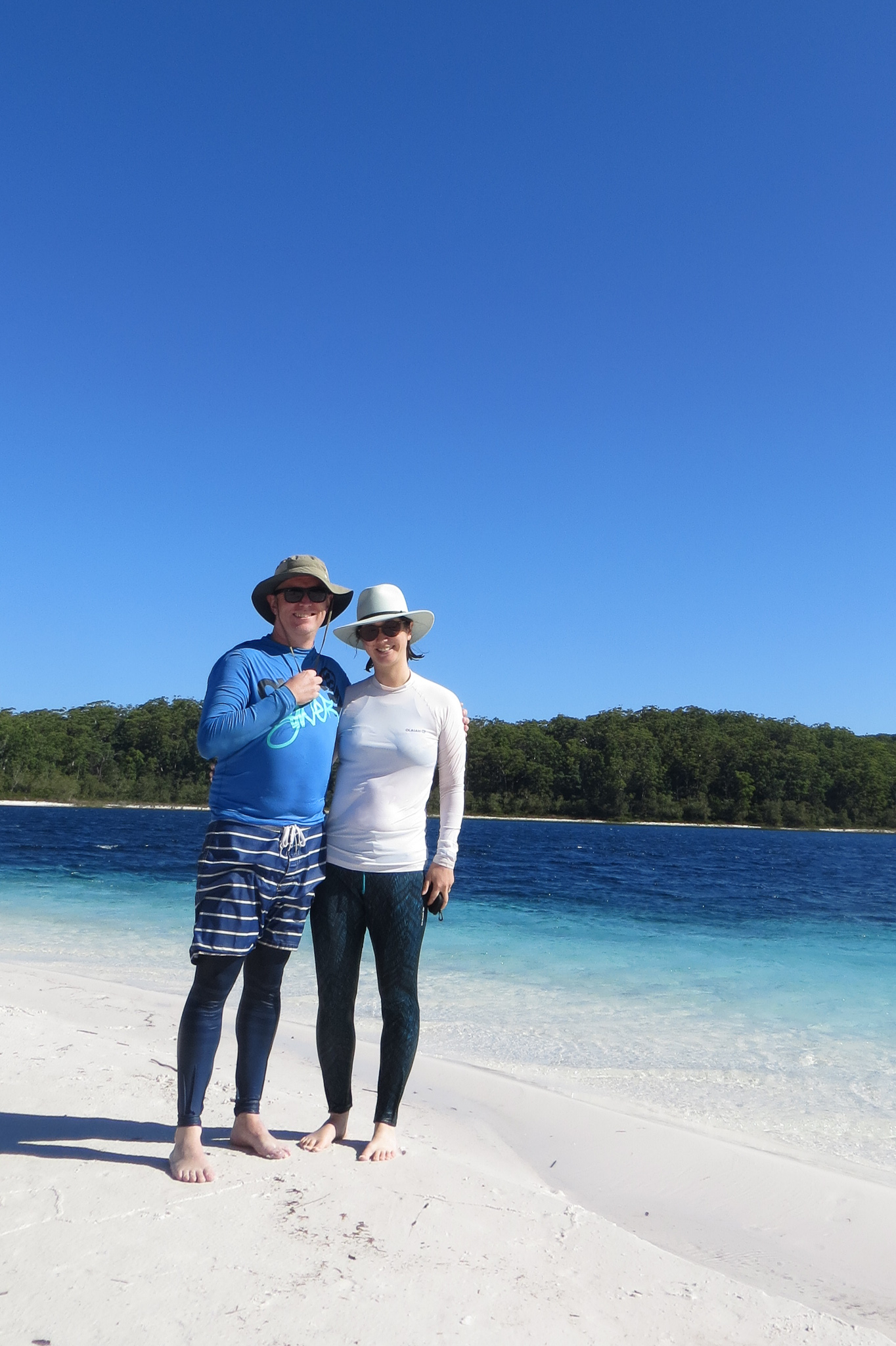 Our first stop was Lake McKenzie. It has got to be one of the most pleasant places for a swim in the whole world. I just love that the sand is so soft, with no rocks, and the water is beautifully clear. 10/10, maybe 9.5/10 when it's windy.
That night we camped in Central Station, in the forest. I recognized the exact campsite I stayed at in 2008! We set up camp and made dinner while getting laughed at by tons of kookaburras, and getting our ears buzzed off by seriously loud waves of cicadas. None of us had ever experienced that before, it was crazy, borderline painful. There were also tons of mosquitos so we decided we were just going to stay on Melbourne time and went to bed quite early.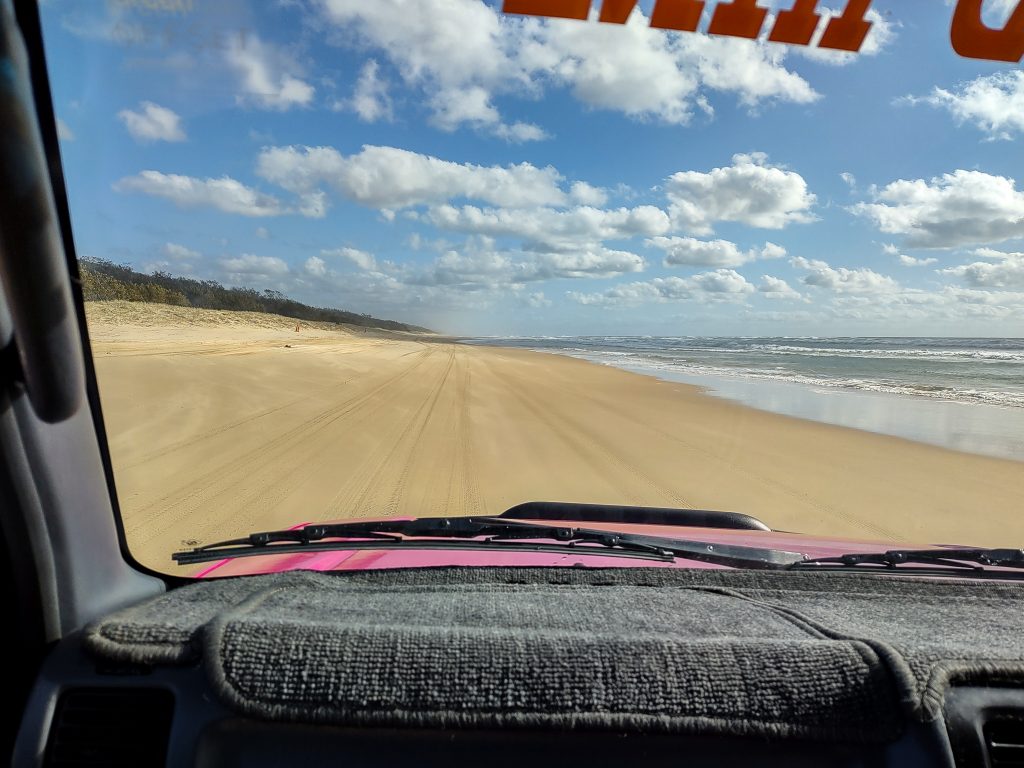 The second day was going to be our only possible beach driving day, so we had to get up very early to maximize our chances of making it to the Champagne Pools, something that I didn't get to do in 2008 OR 2017 and was dying to do.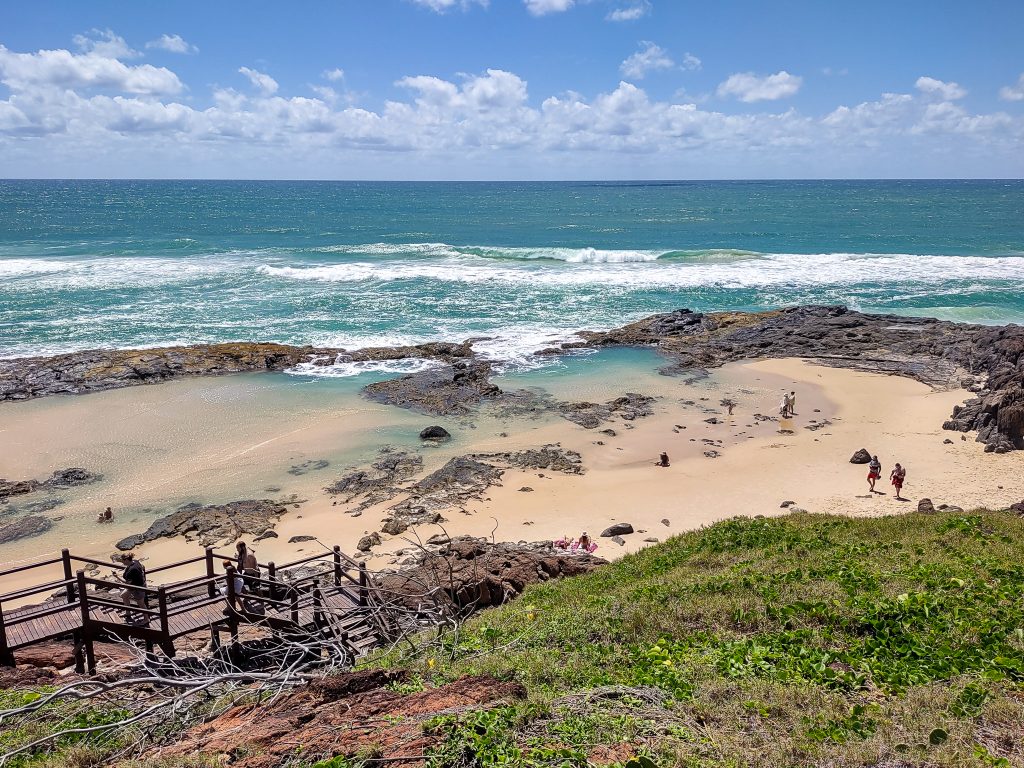 Despite the 4WD guy making it sound extremely treacherous, we made it up to the Champagne Pools with no issues whatsoever. I actually really enjoyed the bit where I had to keep up speed to make it through the deep soft sand. Exhilarating! Rosemarie did ask if I wanted to the passage again just for fun and in hindsight maybe we should have!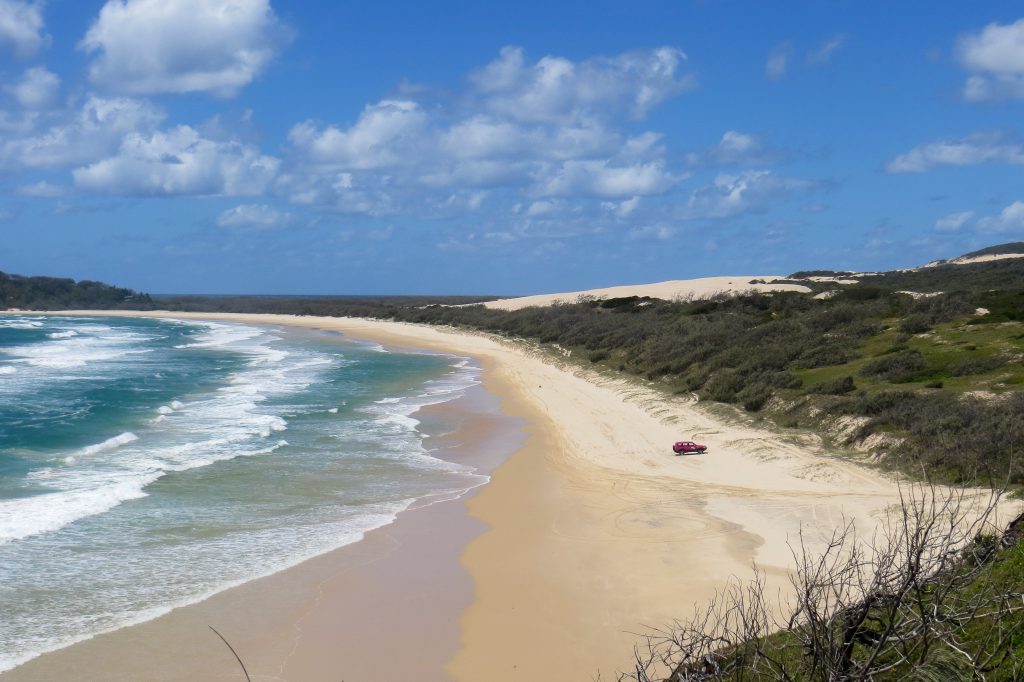 Us dumdums didn't realise there was a second parking lot so we drove back down and parked on the beach and walked back up!! Doh.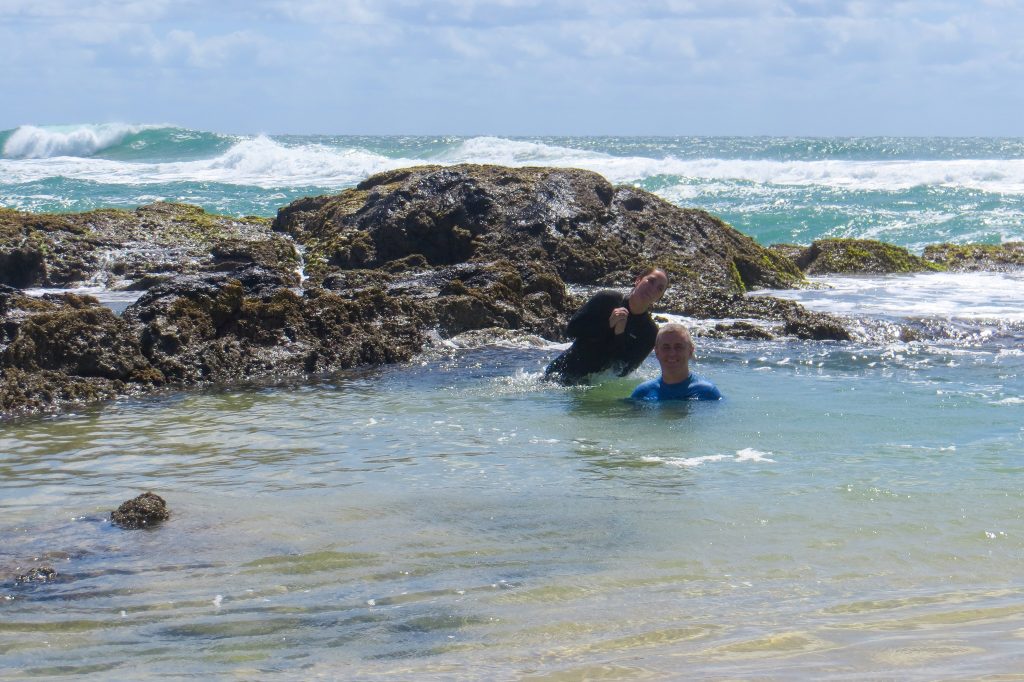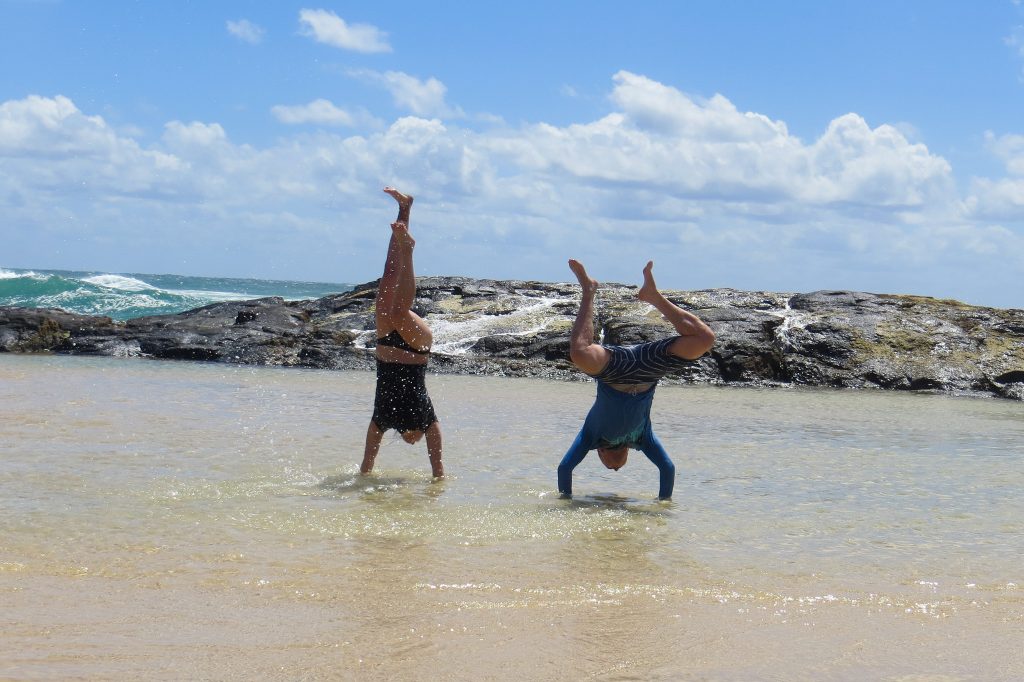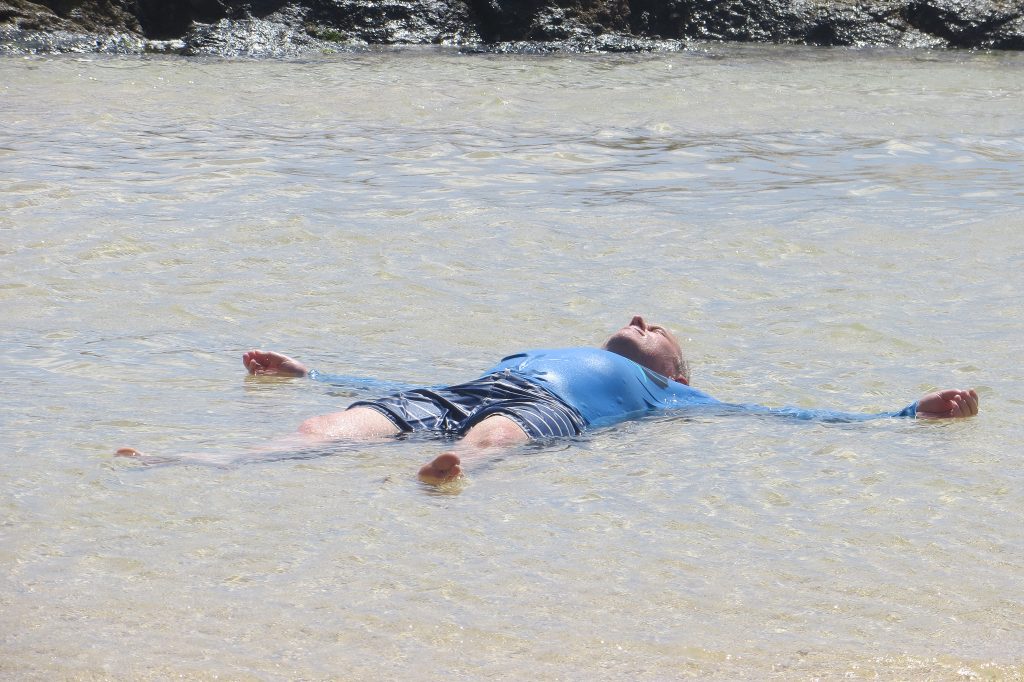 The Pools were awesome. Nice shallow spots protected by rocks, so when the waves crash in it splashes up and bubbles around you. It's not safe to swim in the ocean anywhere else on Fraser so it's extra special that this place exists. 10/10. Amazing.
The trail up to Indian Heads was closed for maintenance so we didn't get to go up there, but it wasn't whale season anyway so oh well.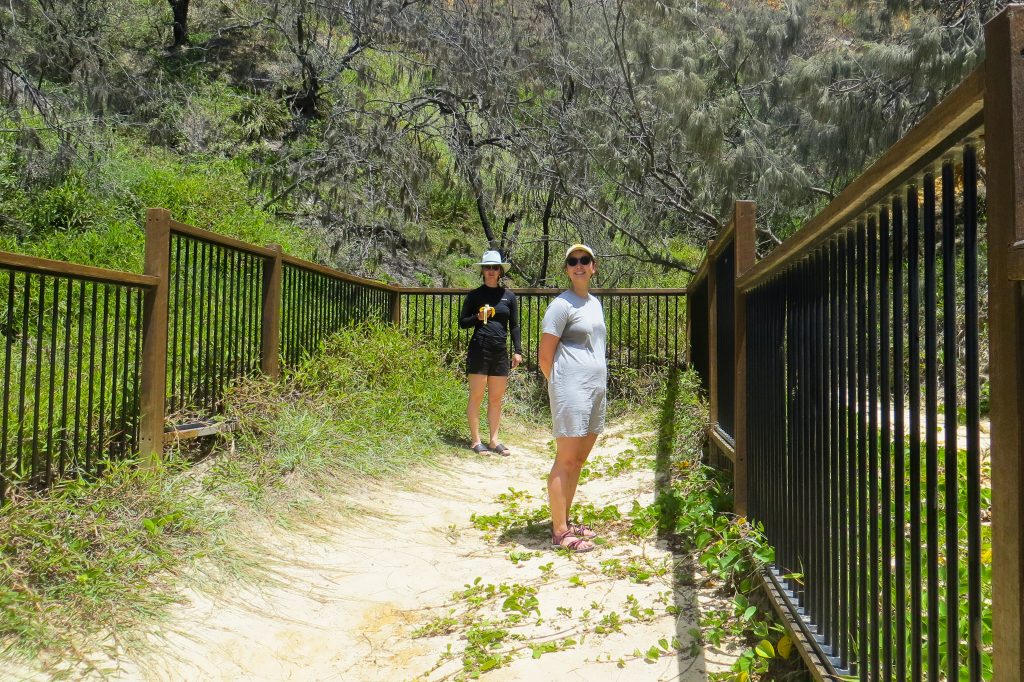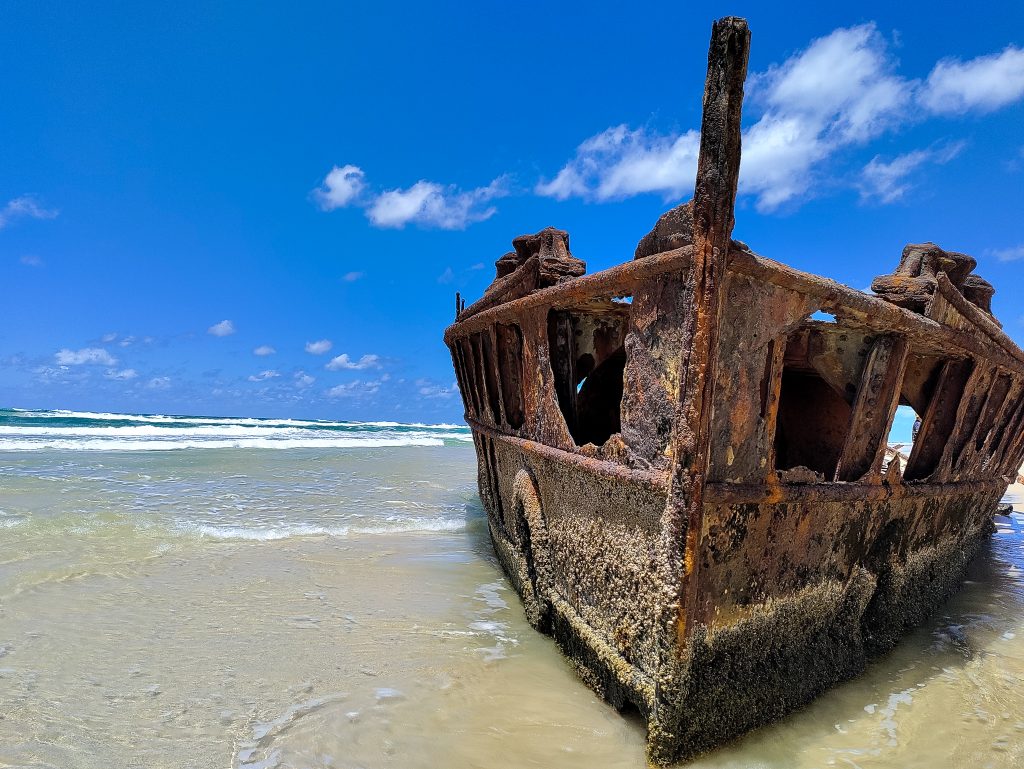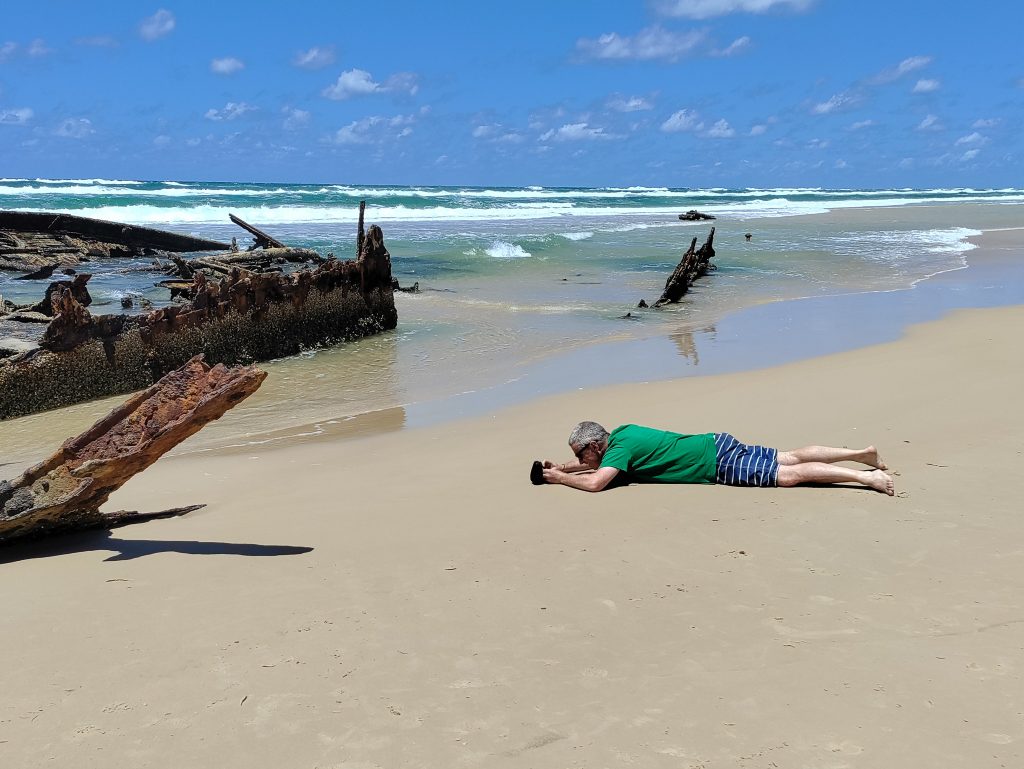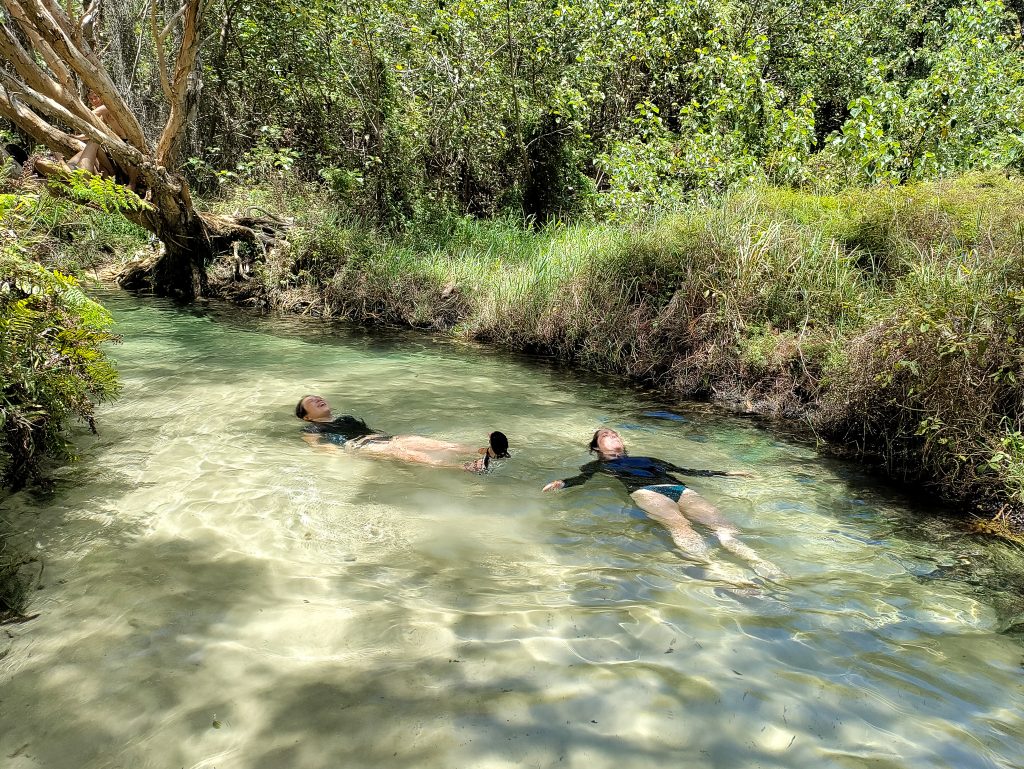 We actually stopped at Eli Creek on the way up the beach first thing in the morning as well as on the way back down. I had such fond memories of it we didn't want to risk missing in it so we did a couple loops first thing in the morning. We were the only ones there and it was REFRESHING. And of course Rosemarie loved it as much as me so we stopped there again in the afternoon and did another few laps. 9/10, needs to be longer.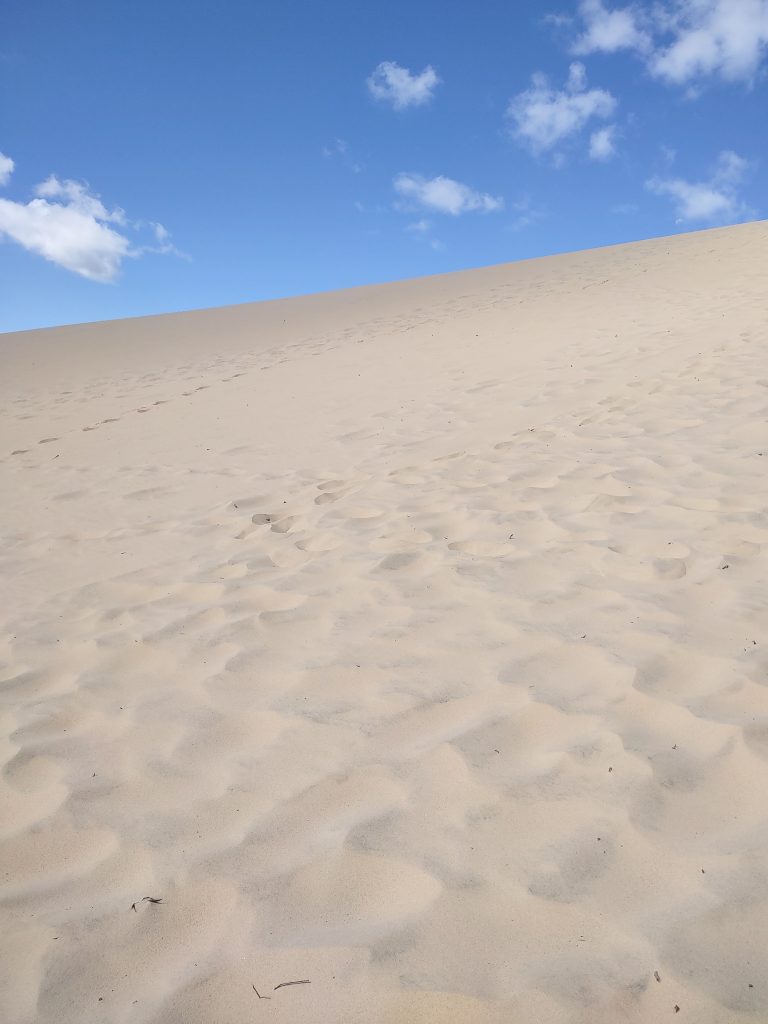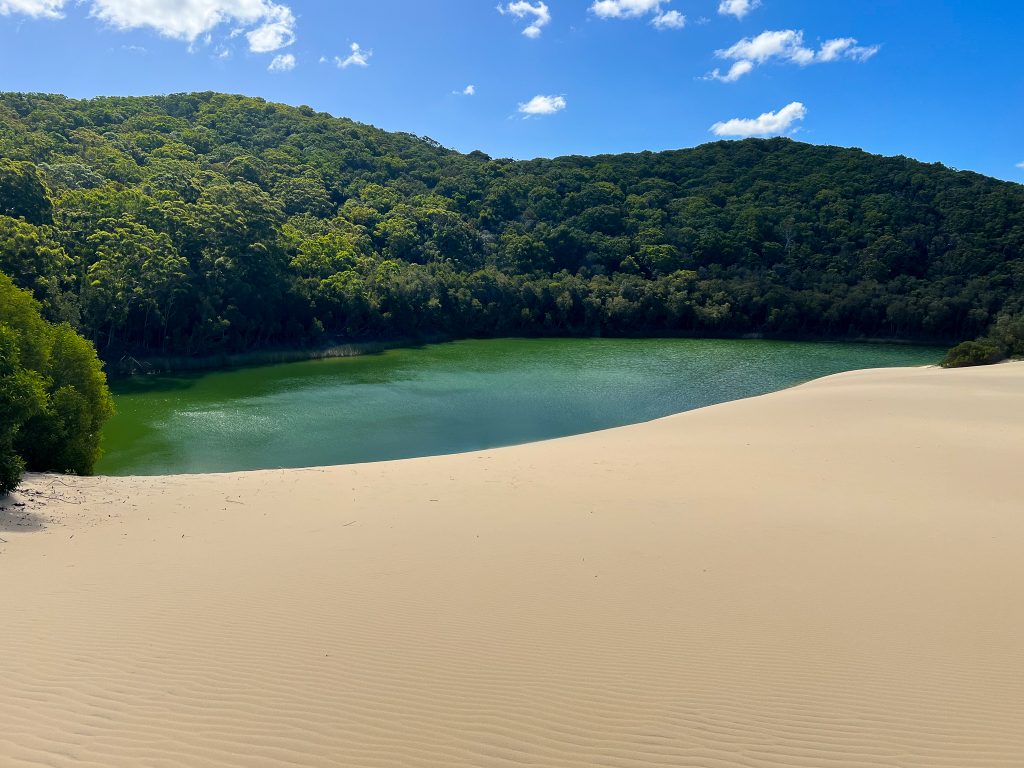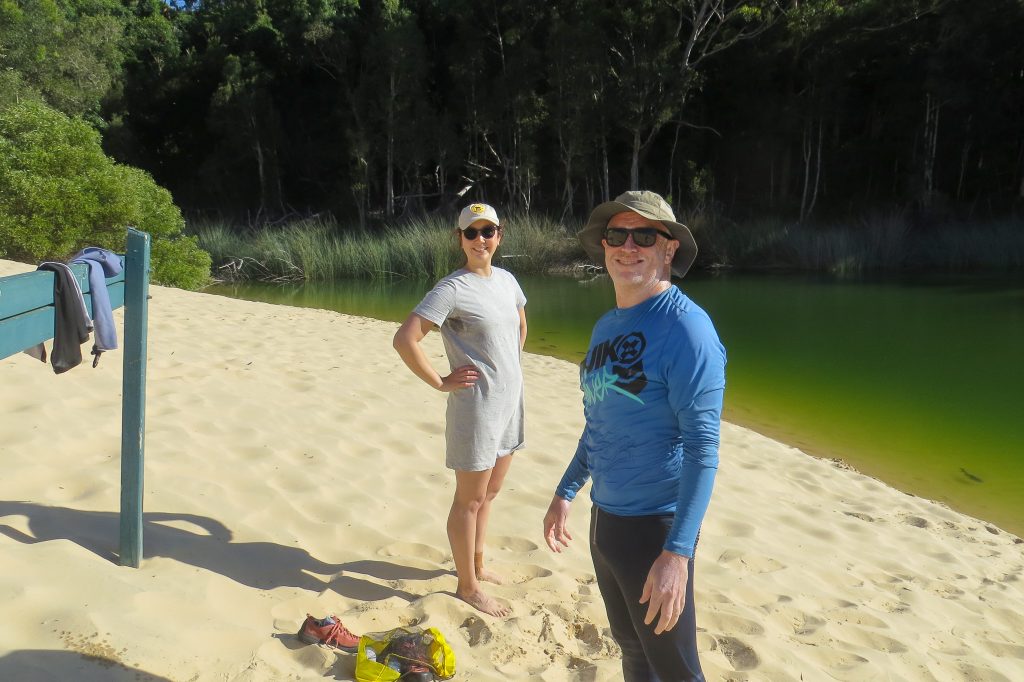 Then our last activity for the day was Lake Wabby, in the dunes. We had to walk in from our beach campsite for that evening so it involved quite a bit of sand walking, but we all survived and the lake at the end is a pretty unique reward. Scott was very surprised that the lake was literally right at the edge of the dune. There are some huge fish in it as well. We had the whole lake to ourselves for quite a while too, since we were there so late in the day. I did some hill sprints to keep up my fitness. This was Scott's favourite lake. I give it an 8/10, fish nibbling a bit and hike too long.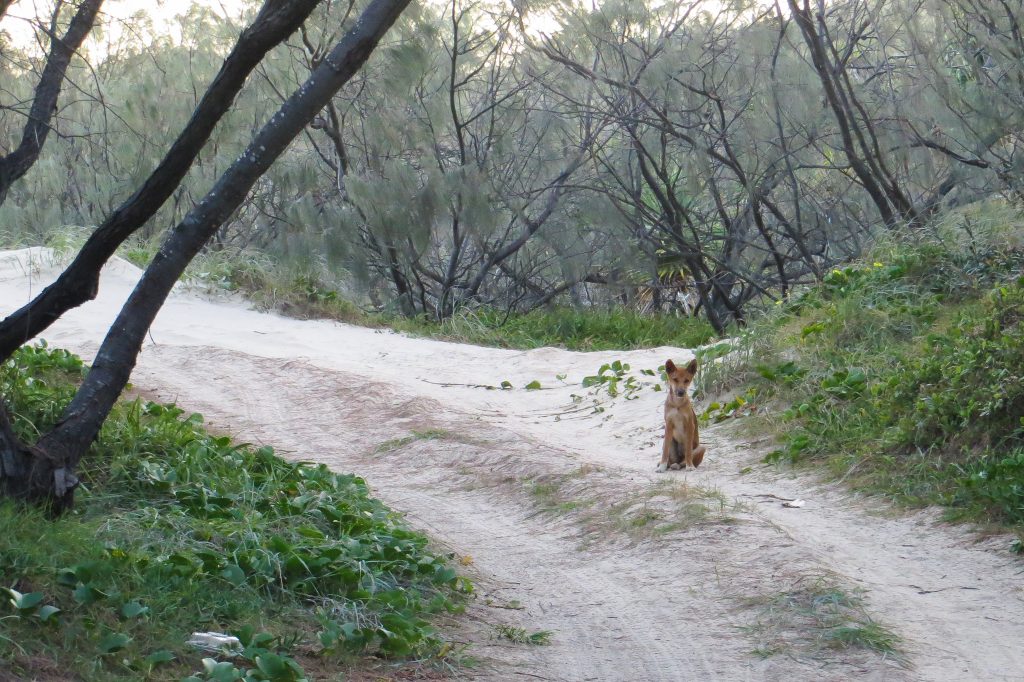 To be continued….