We had a much more relaxed third day. We stopped in Eurong to buy some breakfast ice cream and then headed down a bumpy track for more lakes.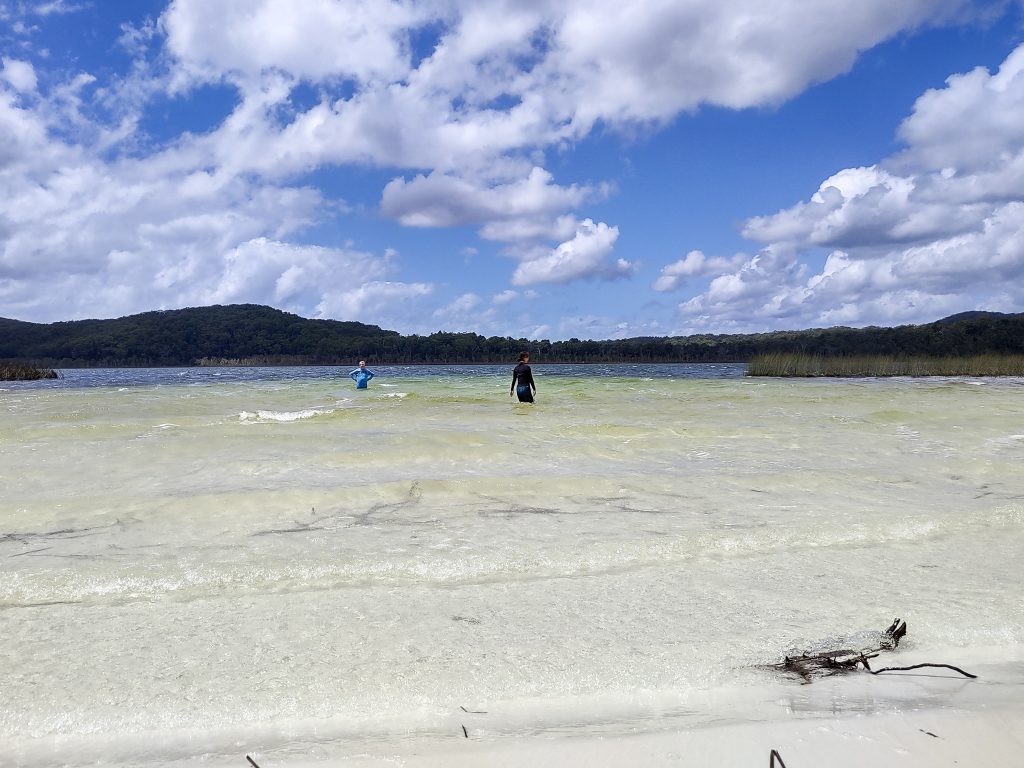 First lake was Lake Birrabeen, which has very nice clear water and doesn't get crowded. Unfortunately it was very windy when we were there so it wasn't that great conditions for us. 5/10, probably a lot better on a calm day.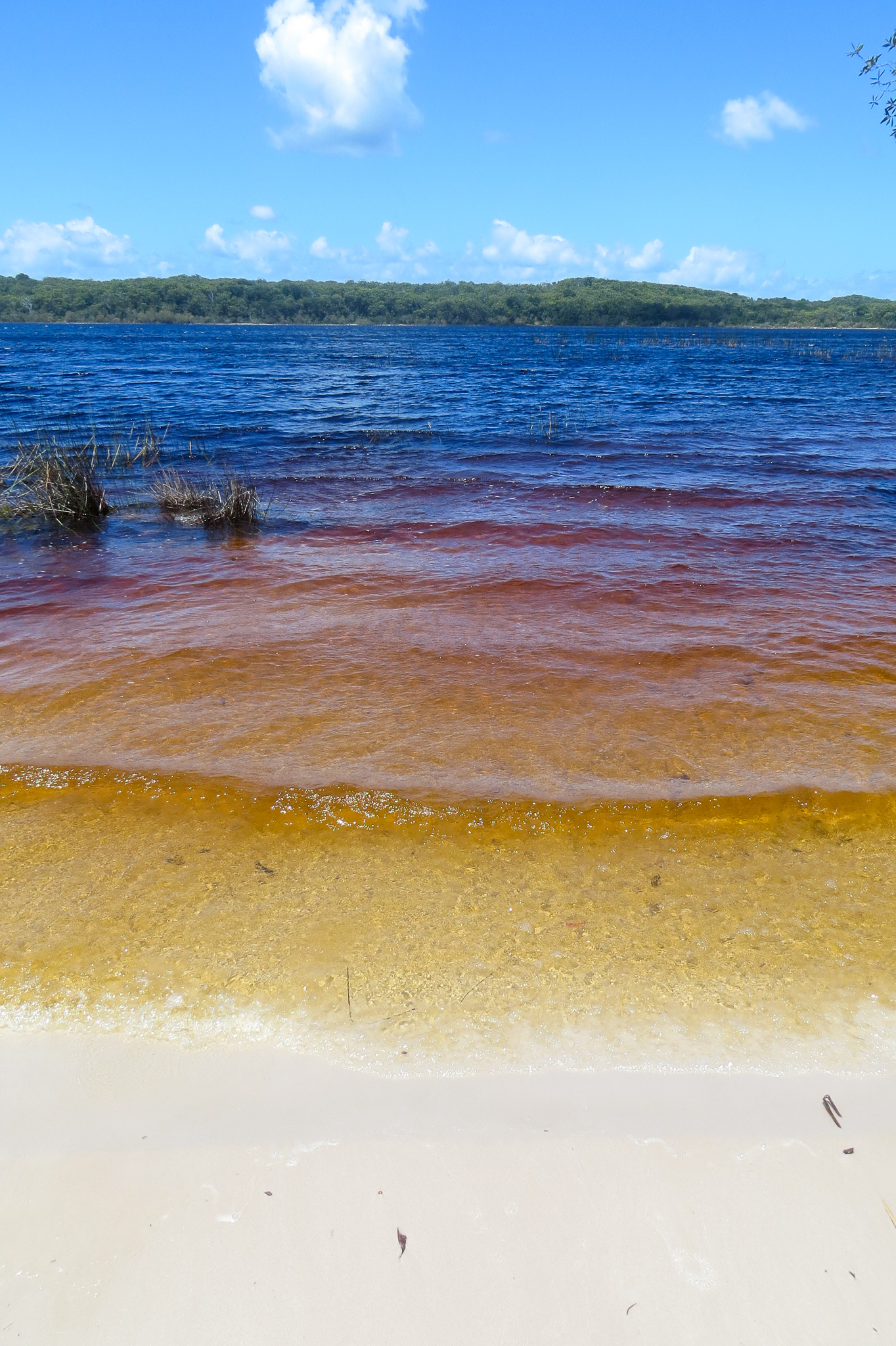 Next was Lake Boomanjin. The largest perched lake in the world, stained with tea tree. Now this was neat! So colourful!! Apparently it is good for your skin and hair. 7/10, bring your polarised sunglasses for maximum rainbow.
We drove back to Central Station to camp that night. Rosemarie cooked us steak. We had showers. It was still pretty uncomfortable but at least this time we had bug spray.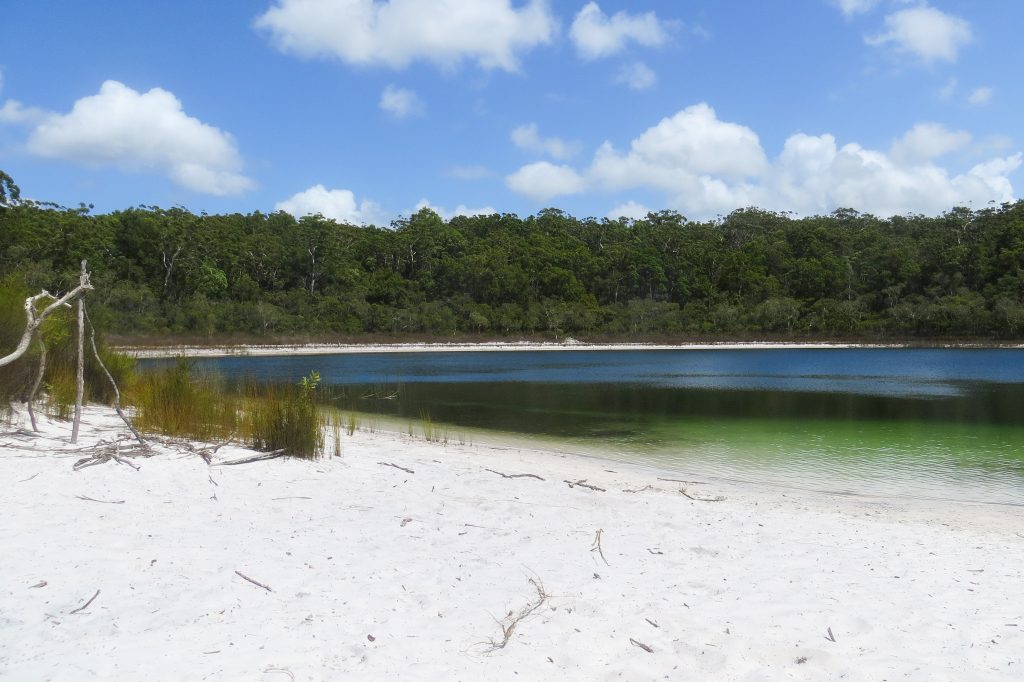 The final day. Another lake. We hiked into Basin Lake, a teeny tiny lake that doesn't get very busy. Scott walked all the way around and saw a snake. 6/10, nothing too special, by comparison.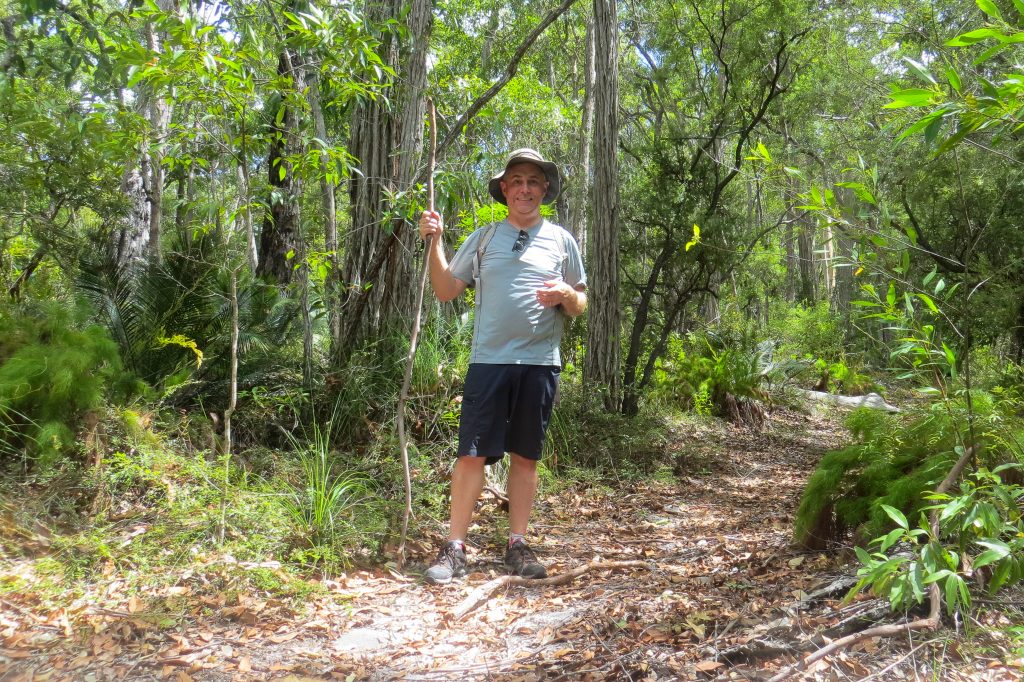 We noticed on the hike to Basin Lake that there was a turnoff to hike to Lake McKenzie, our next stop, but only Scott was interested in extra walking so he went off on a solo hike and Rosemarie and I went back to the car and drove to meet him at Lake McKenzie. He still beat us there by like 30 minutes because the driving tracks around the inside of the island are bumpy AF!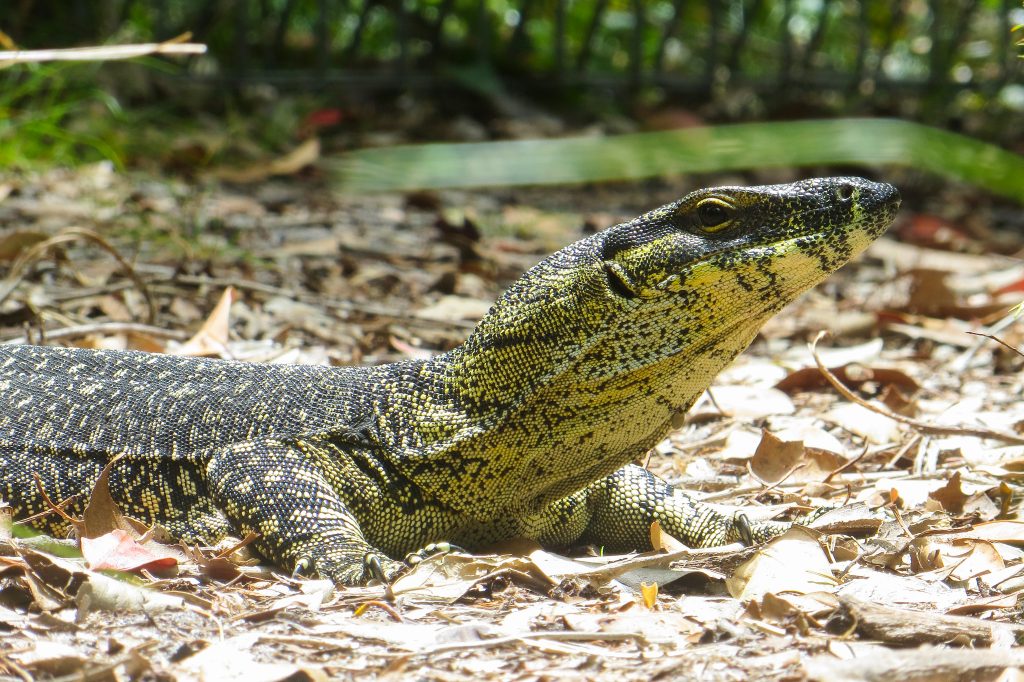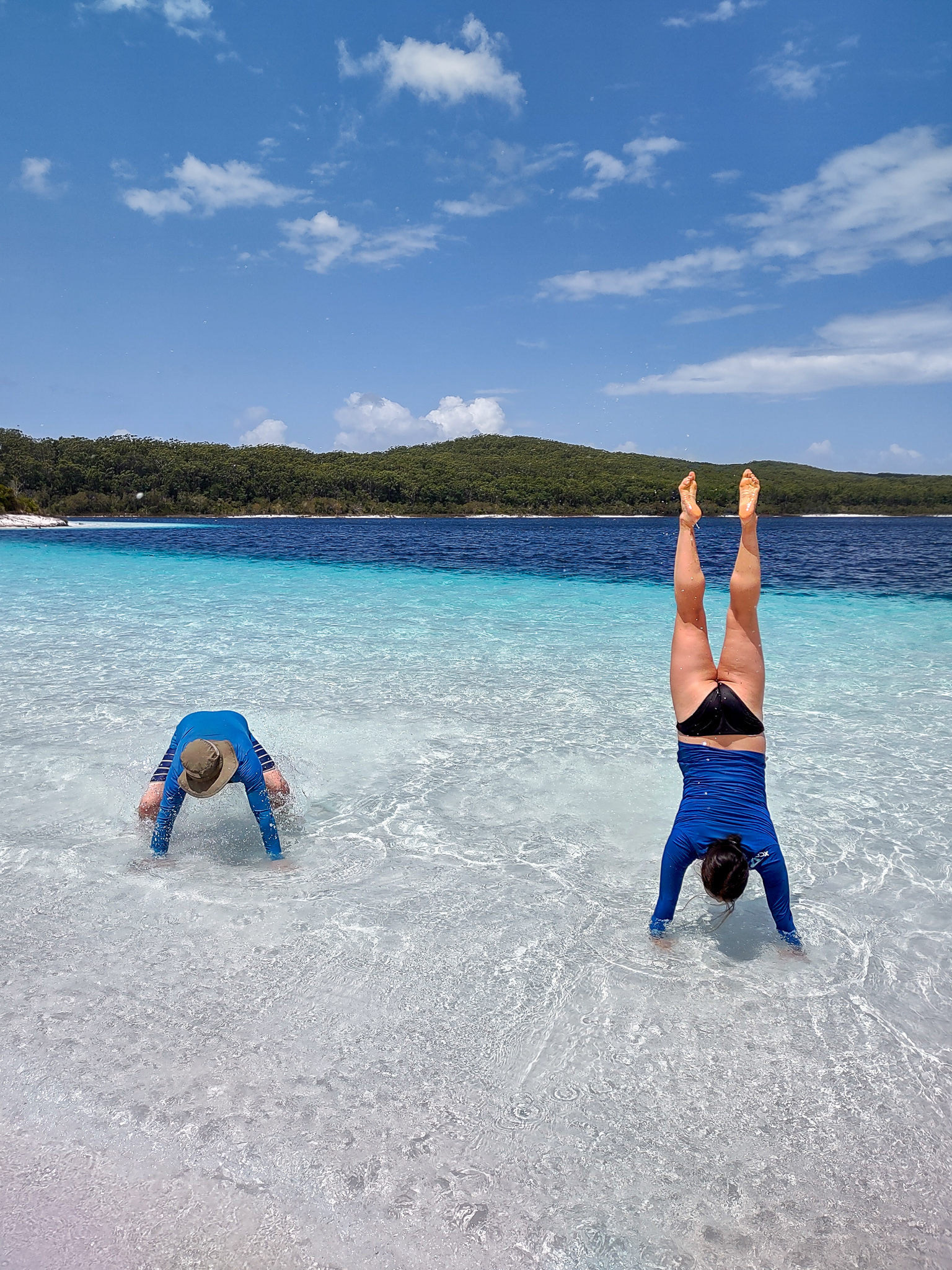 One last dip in Lake McKenzie before heading back to the ferry. I did some broad jumps in the water to keep the legs alive. This time we got to the ferry way too early, due to past trauma, haha.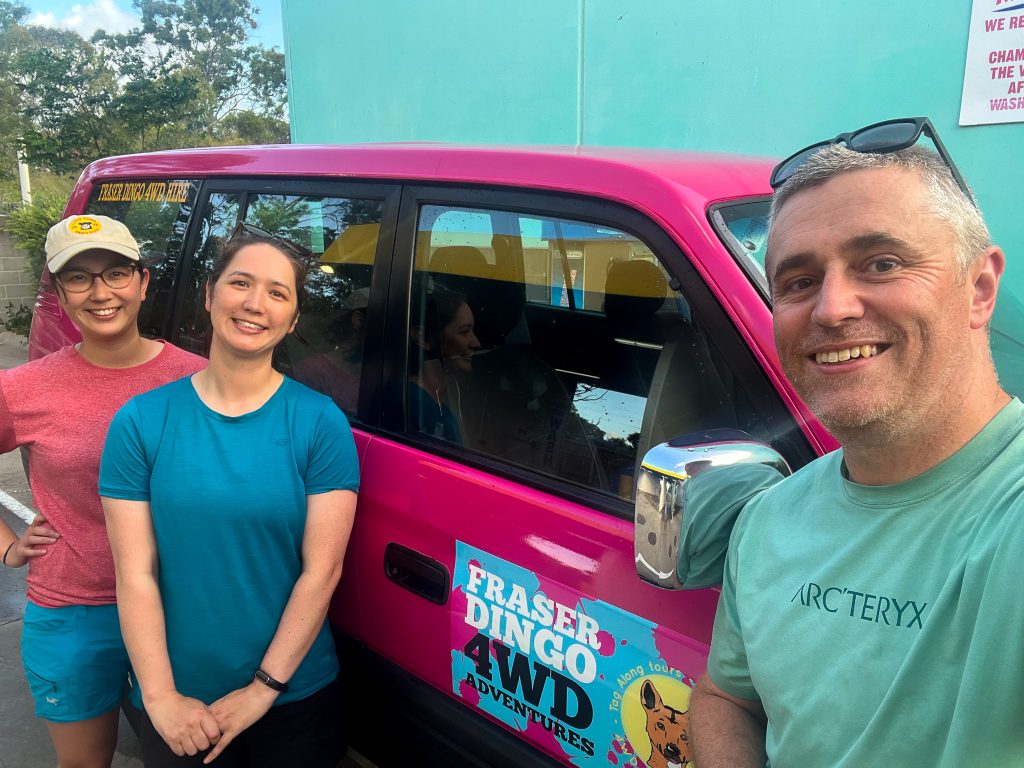 We had a hotel in Hervey Bay that night, where we attempted to clean ourselves up. But no matter how many times you shake out your shoes, more sand comes out. We got way too much fish and chips for dinner that night and then stayed up late to watch the final heats of the ladies skeleton in the Olympics. The whole country was HYPED because Jaclyn Naracott was sitting in first place after the first two heats. Amazing. She ended up finishing silver, still an incredible result.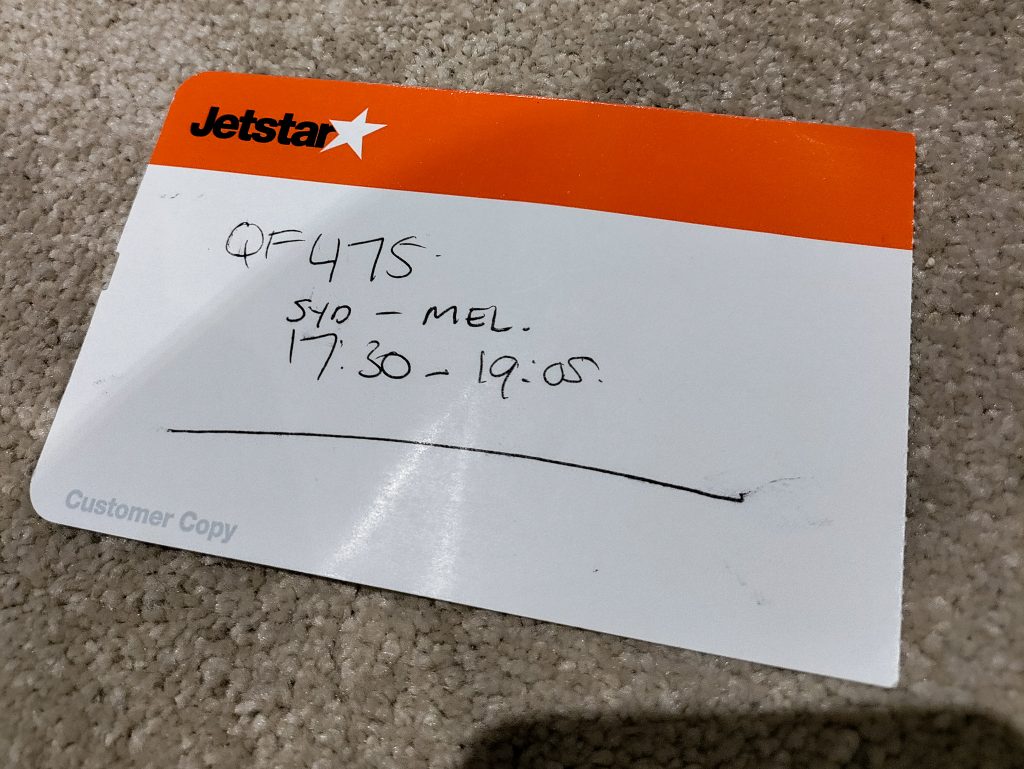 The final morning we woke up to emails from Jetstar saying that our flight from Sydney to Melbourne had been cancelled. Rosemarie tried to do an online chat and the dude told her that there were no possible other flights but we could cancel and get our money back if we wanted. Not very helpful considering Scott and I had work the next day, but also didn't want to spend hundreds of dollars trying to get home on a new flight.
After getting breakfast we decided to just head to the airport early, ready to negotiate either a new flight or a hotel. We check in and the lady didn't say anything at all so we said "Um, I think the second part of our flight has been cancelled?" and she was like "Oh yeah, nah they put you on a Qantas flight at the same time, here are the details, just walk to the other terminal in Sydney and check in again". Was anyone planning on telling us???? Anyway despite the sketchiest "boarding pass" in the world, it all worked out and we even got a hot snack (arancini) and wine on the flight!