We started March off with a double wedding weekend. One on Saturday in Ballarat with work friends, and one on Sunday in the Yarra Valley with board game friends. Big weekend of driving and canapes. Both fun. Took me three more days to recover.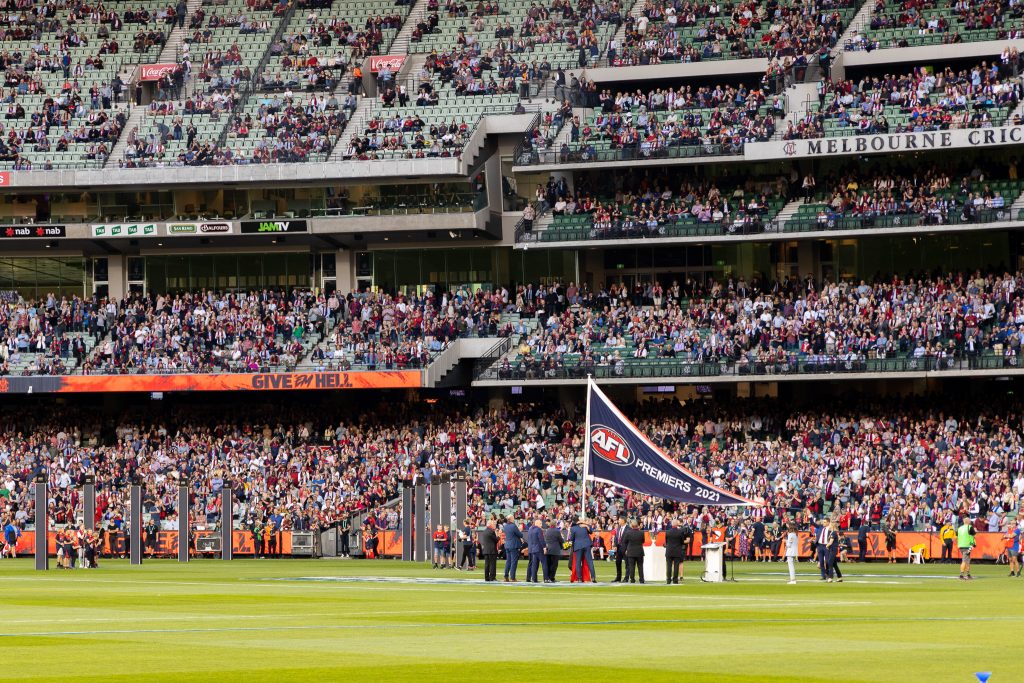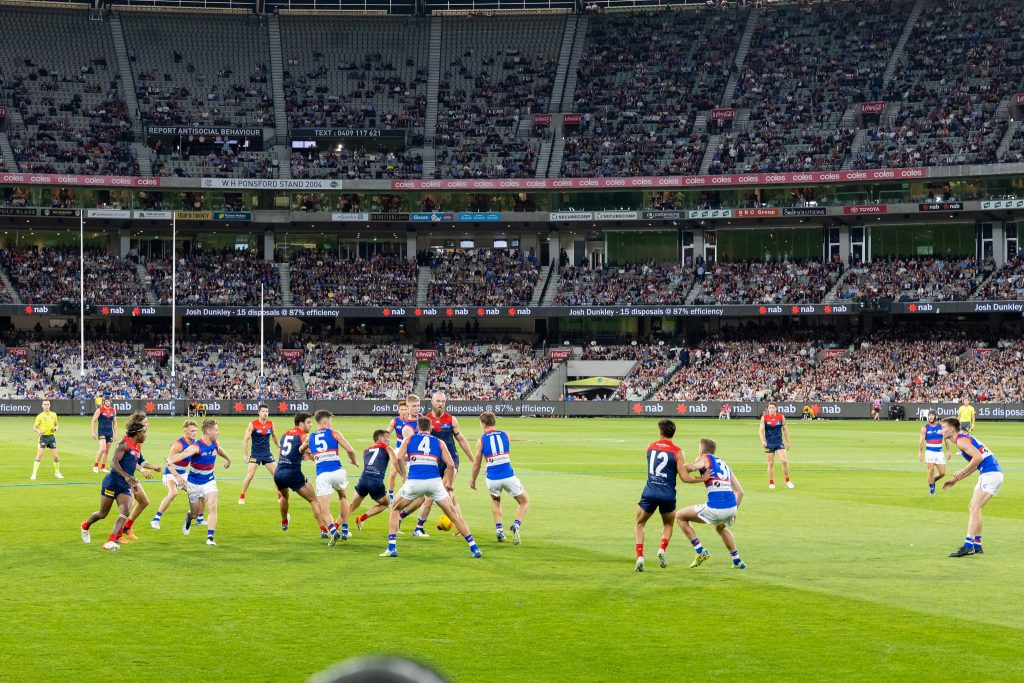 We went to the opening game of the AFL season: Melbourne Demons vs Western Bulldogs. A Grand Final rematch. The first time that us Melbourne Dees fans got to see them play since they won everything last year while we were stuck at home in severe lockdown.
The first quarter was so good it brought a tear to my eye. Then the second quarter was very bad. Then in the exact same way as the grand final last year, the Dees pulled ahead in the last half of the game and got the win. It was great.
(Belated) January #SMAJ was a meal at The Boiling Crab. It was… OK. Partly because I don't think boiling in a bag is necessarily the tastiest way to cook seafood, and partly because we really do not know how to break down crab. So much work with so little pay off. Also food gets cold quite quickly when it's just poured onto the table.
I went out to do trivia with my pals at a new place in Ringwood. We won three out of four $20 vouchers and none of us were drinking so we decided to order the "Celebration Brownie Tower" because why not. When the staff brought it out it had sparklers on it and they all started singing Happy Birthday and everyone playing trivia joined in and the host asked us whose birthday it was and we were like "umm… no one…". It was pretty funny. We also won second place overall which had a prize of six take home cocktails. Very good haul.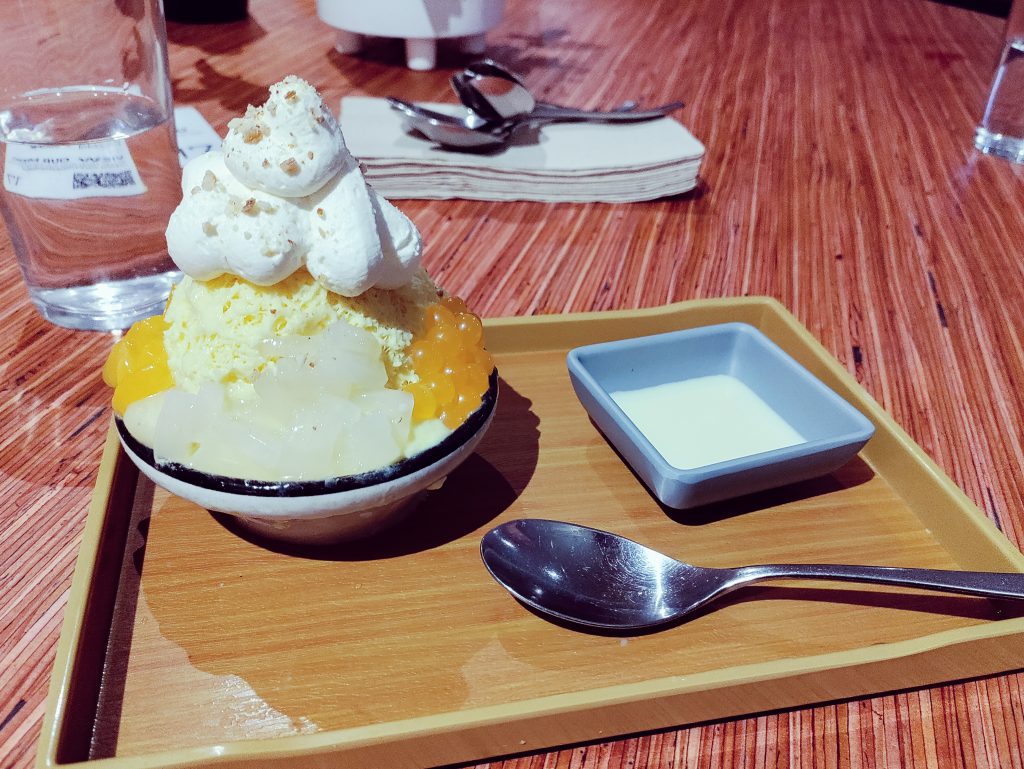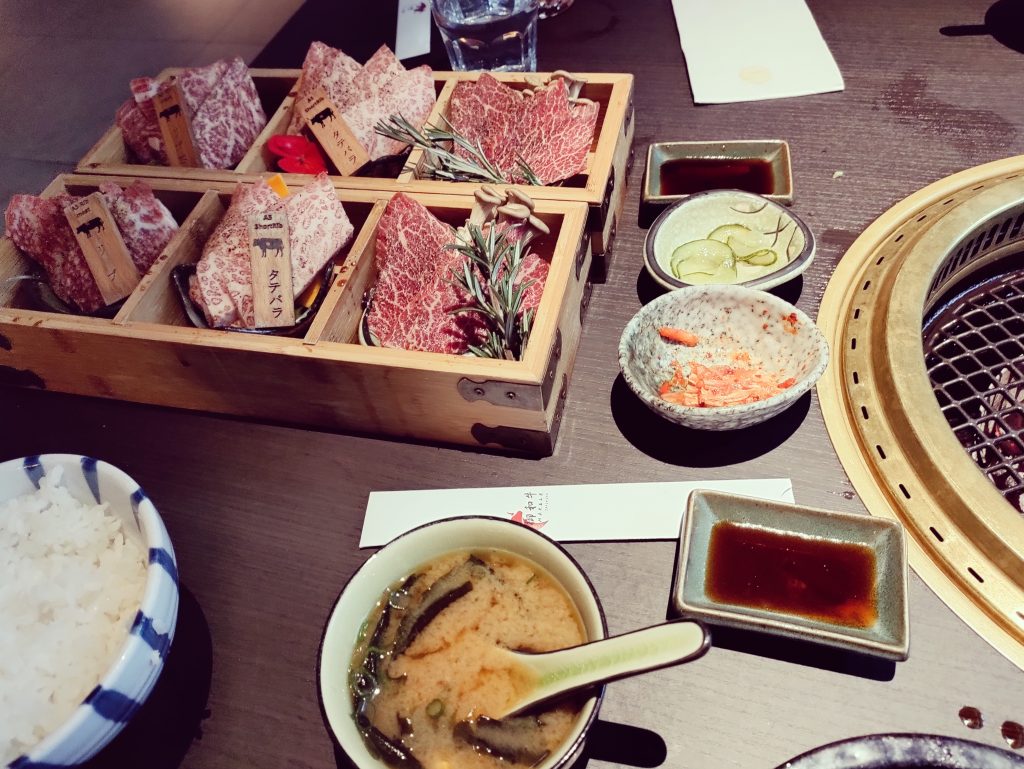 OK apparently all we did lately is EAT. (Belated) February #SMAJ was a dinner out at a Japanese BBQ restaurant. We splurged and got a set meal that came with delicious fancy beef and a bunch of other stuff. It was very very delicious.
I did a weightlifting competition in Geelong. The timing of the comp worked well to squeeze in one last max out before our Canada trip. I really wanted to snatch 50kg and clean and jerk 60kg for a while now and have been sooo close to getting to do it. It was a bit of a drive to get to Geelong but my coach actually lives there so at least that part was convenient.
However I missed my second snatch attempt at 48kg so I didn't get to try 50kg on my third attempt as planned. :( Extra annoying considering I snatched 48kg really nicely on my third attempt. Clean and jerks were better, at least I got to try 60kg on my third attempt but unfortunately I didn't catch the bounce well and didn't stand up the clean.
I snatched 45/48x/48, and CJ 54/57/60x for a 105kg total. No PBs. Next time.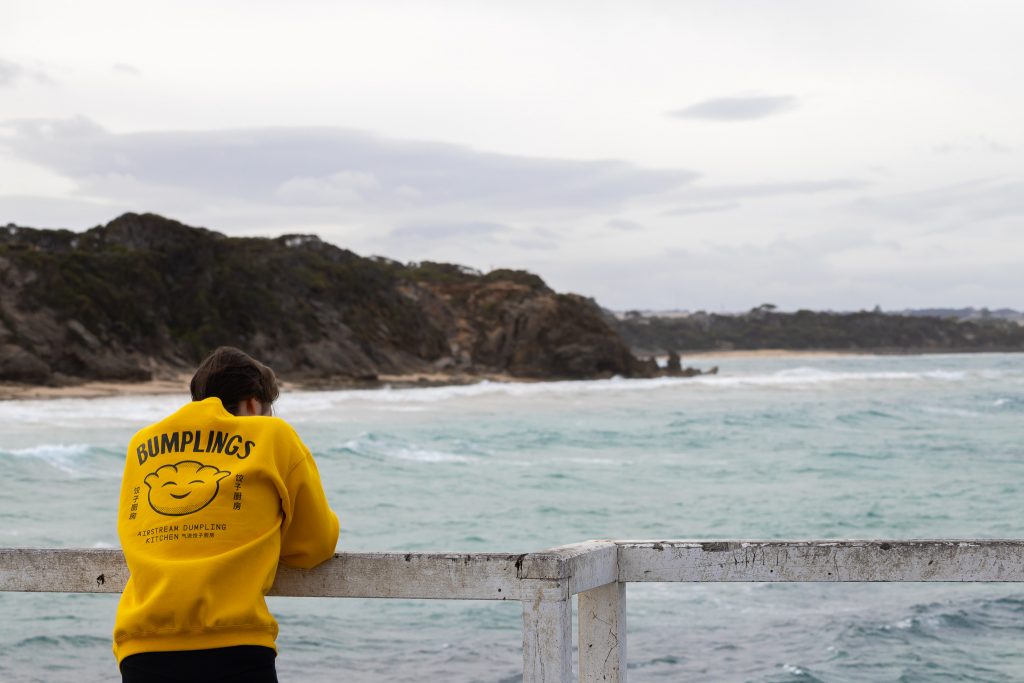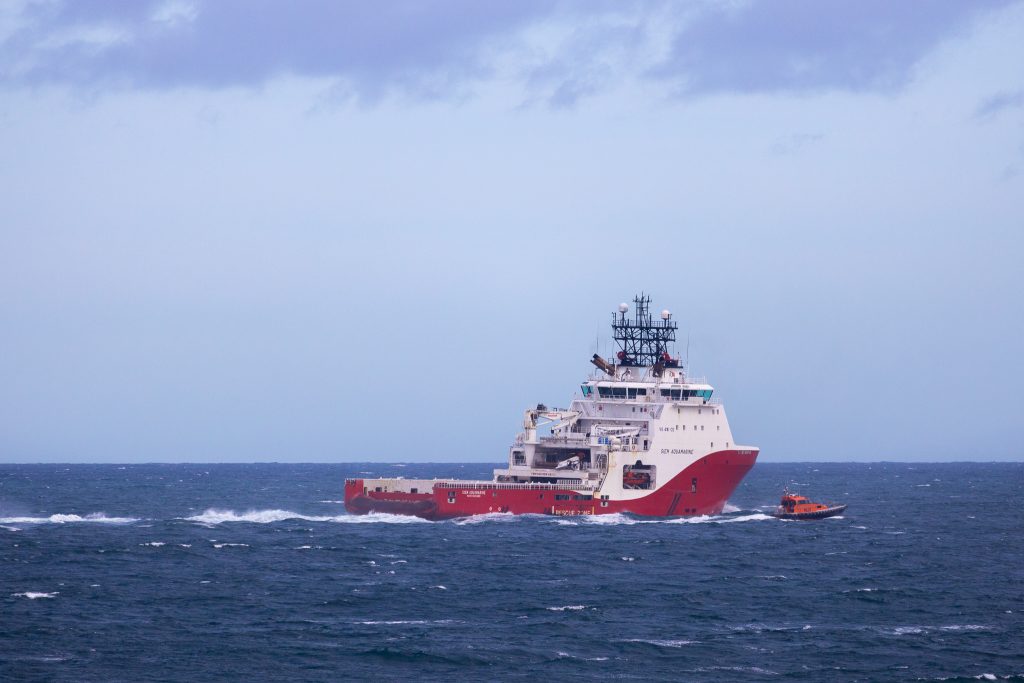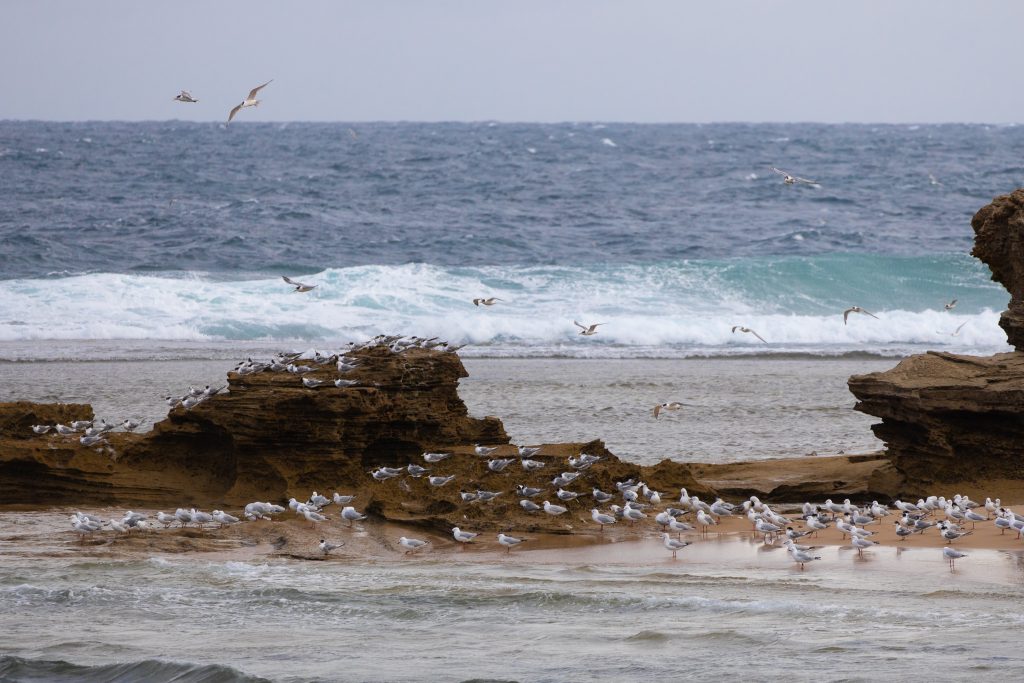 When I signed up for the comp I assumed that I would be in the first session like usual and have to weigh in quite early in the morning, so I booked us an Airbnb in Ocean Grove to make a weekend of it. Turned out I lifted in the last session and I probably should have just cancelled the Airbnb booking so I could have slept in my normal not-extremely-squeaky bed and eaten my normal food but that didn't occur to me until it was too late to cancel.
So we ended up with a lot of time to kill and the weather wasn't great. We went to a CHEESE TRAIN, like a sushi train but with plates of cheese. We drove around Queenscliffe. We tried to find things to take a picture of with my new telephoto lens. We ate burgers. (Much nutrition, maybe this is why I didn't lift the best.) We watched two games of footy at the same time. We met up with Scott's school friend for coffee. We went to the Geelong Art Gallery and were amazed by this lino print art piece that went around a whole room. We went to the library and read our Kindles.
Unpictured stuff:
I did a lot of on call and extra shifts because of people having covid. This meant I reached my budget target for a telephoto lens much earlier than predicted! Pretty exciting. I haven't really gotten to use it much yet.
We saw the new Batman movie with Jemma. It was very dark, literally. Apparently if you are rich you never turn the lights on. Also I giggled every time thinking about how he would have to put his eye makeup on super fast every time he had to get dressed up.
We had a family dinner! On a Sunday with everyone there like the olden days!
Scott went to Ballarat to see his school friend who is visiting from Scotland.
We were supposed to go to another wedding this weekend, but it has been postponed because they have covid. Oops.
I actually haven't been doing that much lately besides work and gym because we leave for Canada this week and I am paranoid about getting covid and ruining all our plans. Only a couple more days to go!!!