Last weekend BCBSA was nice enough to let us bring two noobies to try skeleton for free. I brought Rosemarie and Scott. I was pretty excited for them to finally try it after so many months listening to me blabber on and on about skeleton.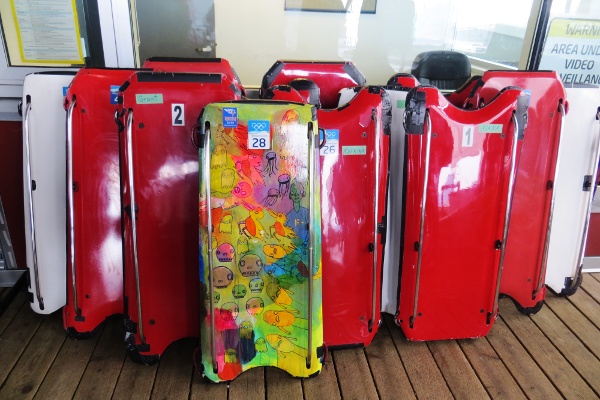 All the sleds. The friends and family got VIP treatment, us athletes and track workers had to haul the sleds around for them!!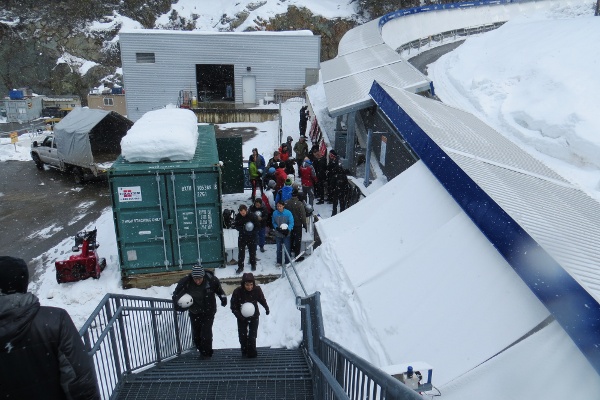 Everyone waiting for their turn from Maple Leaf (corner 11). There were about 30 sliders all together.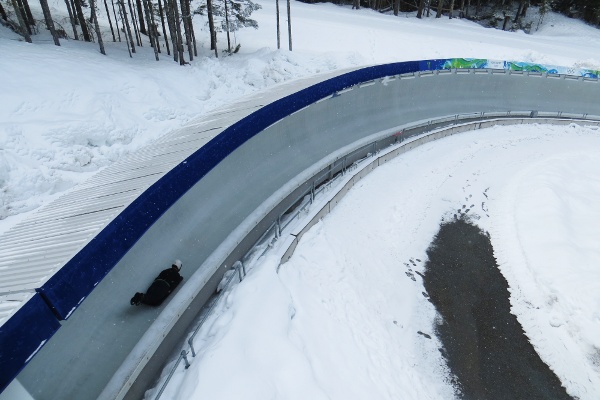 Scott's first run. His feet are nicely glued together, but straighten those legs!!!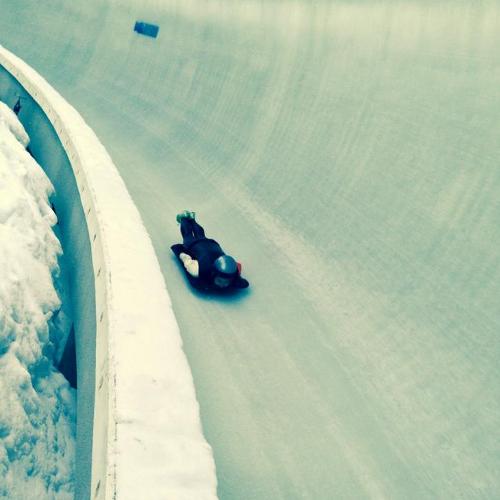 Rosemarie wearing my speedsuit and shoes. She did very well. She wrote a
funny blog post
about the day as well (while still on an adrenaline high, I reckon). (Picture from Matt.)
Both of them had a fun day. They got to do two runs, and then we went out for pizza afterwards. Rosemarie loved skeleton and wants to do it again, but I think Scott plans on sticking to golf.
A few pictures from the BC race the weekend before: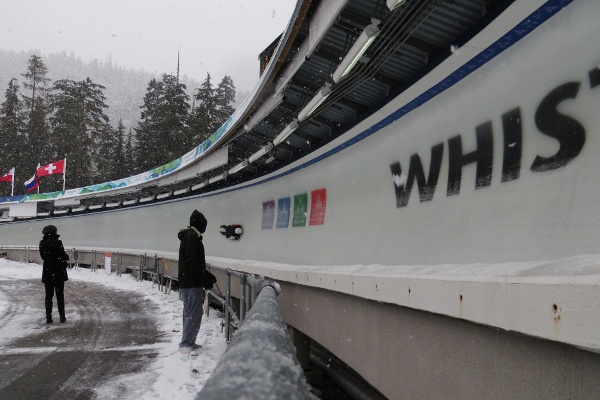 Me coming around Thunderbird (corner 16). Wish my feet were touching.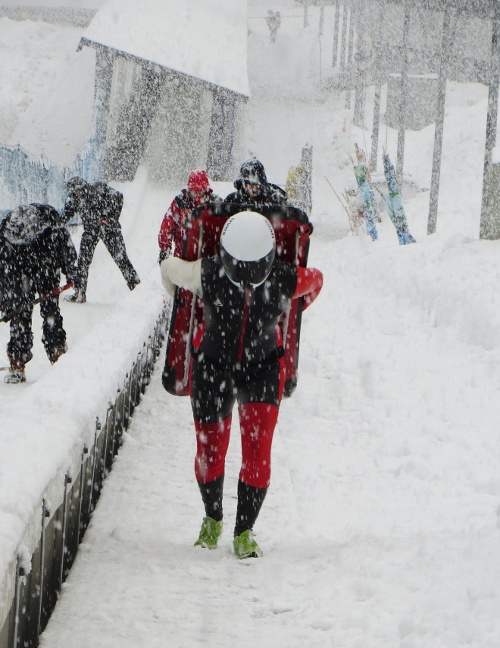 Awesome picture Scott took of me walking up the outrun ramp! I love this picture.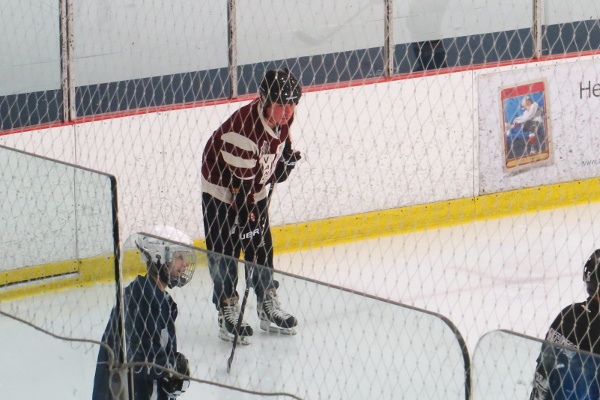 Bonus pic of Scott at his first hockey lesson. :D