May #SMAJ was a gelato appreciation class at Gelato Messina in Fitzroy. We got to learn a bit about Gelato Messina and how to make gelato, eat a three course gelato degustation menu, scoop some ice cream, decorate and eat an ice cream cake, and taste as many of the gelatos as we wanted.
It's expensive, as everything from them is, but it was a pretty cool treat activity. Plus we got two cookbooks, cooler bags, and a tub of ice cream each to take home.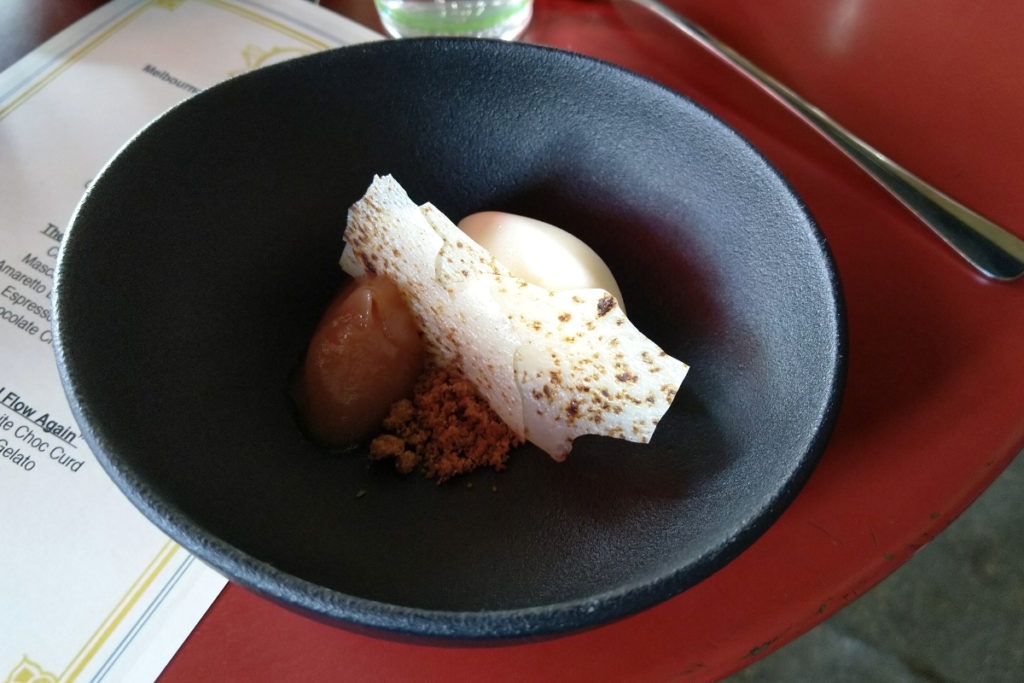 God Save The Quince: speculaas, toasted milk skin, quince puree, cultured yoghurt gelato
First time seeing milk skin in real life. It was crunchy! I really liked the tanginess of the gelato.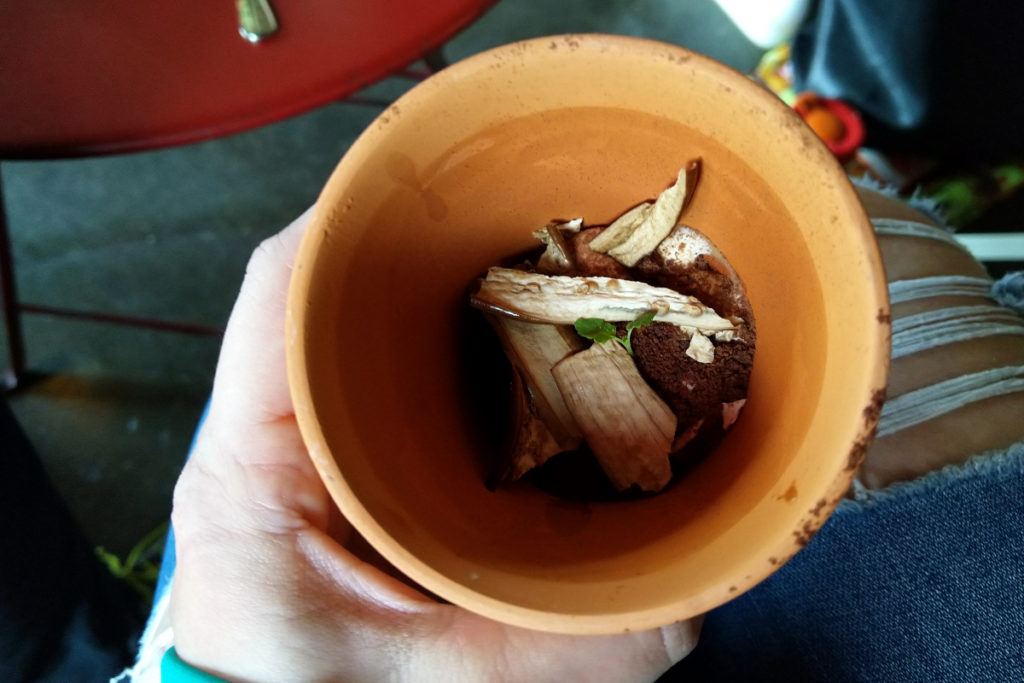 The Italian Rhapsody: crispy eggplant, mascarpone cream, Amaretto Disaronno jelly, espresso gelato, chocolate crumble
Served in a flower pot. The crispy eggplant was actually really yum. Like chips!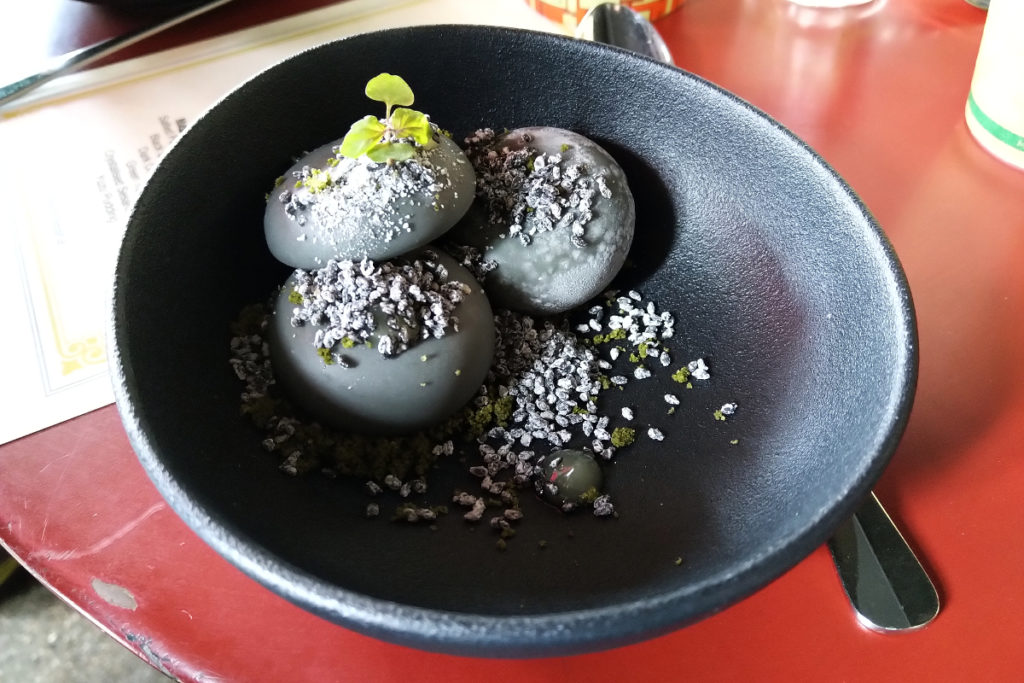 Magma Mia "Here I Flow Again": salted passionfruit and white chocolate curd, black sesame seeds gelato, dark chocolate sauce, green tea moss, crystalised sesame seeds, yuzu pudding
This one was crazy. The rocks were made of chocolate and each filled with something different. I loooved the salty passionfruit curd.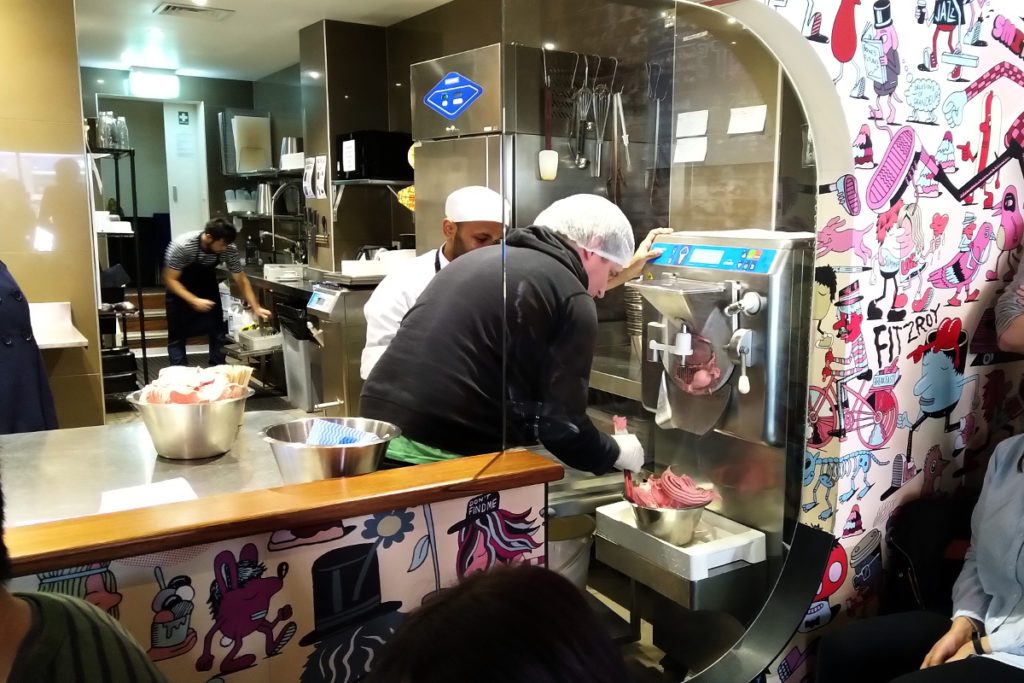 Scott scraping some strawberry gelato into a bowl.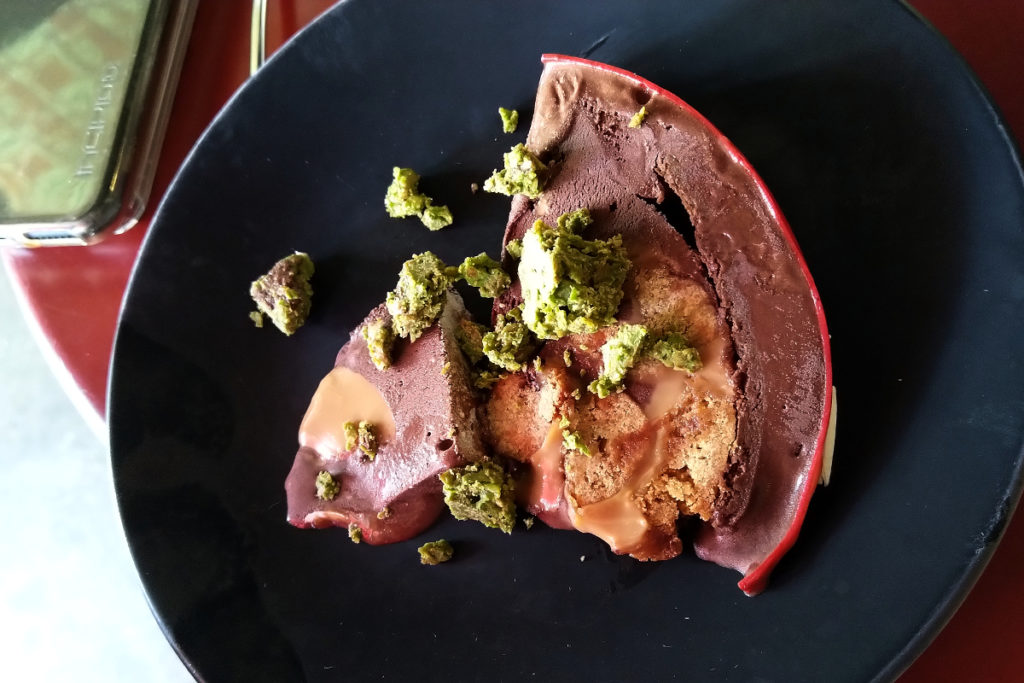 (A slice of) Dr Evil's Magic Mushroom Cake: dark chocolate gelato, peanut cookies, dulce de leche, flourless chocolate sponge, popping candy feuilletine grass base, red chocolate glaze, white chocolate dots
This cake was good. We learned how to assemble the different inner bits and do the glaze and attach the dots on the outside. Looked fun. I suppose now I need to step up my ice cream cake game!
We chose pear and rhubarb, blood orange, pistachio praline and Giant's Milk (milk gelato with milk crumb and milk jam) to take home. That last one sounds really plain but was actually really tasty. Pistachio praline is definitely my favourite regular flavour from them.