Here's a whole bunch of things we did in May and June 2019, non-chronologically.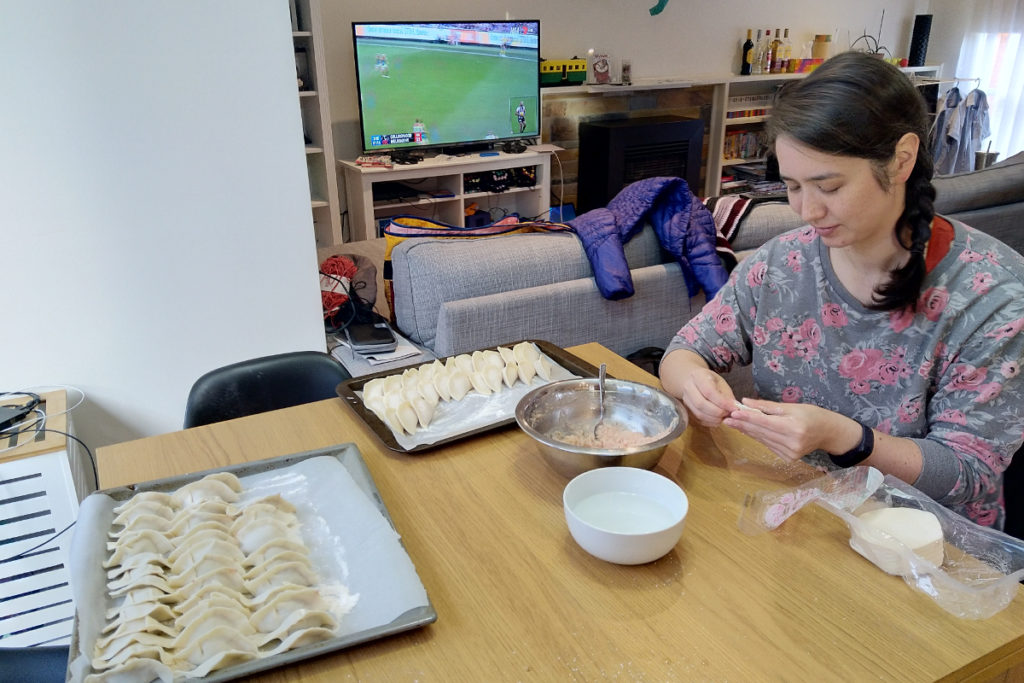 Made a bunch of ugly dumplings. They tasted good but the filling in the chicken and prawn dumps was too runny so I was having a hard time forming them. Scott's pork ones looked a bit better. After this Scott signed us up for a dumpling class for June #SMAJ, which was fun but we didn't really learn anything new besides how to make the dough, which I'm not sure I would bother doing.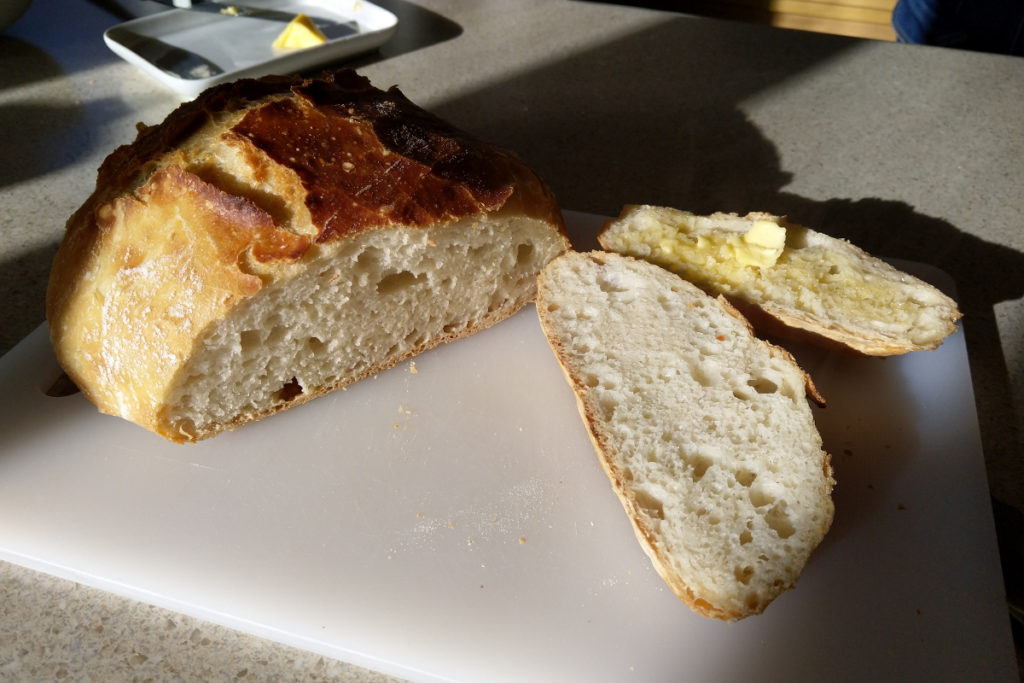 I learned how to make no knead bread. IT'S SO EASY!!!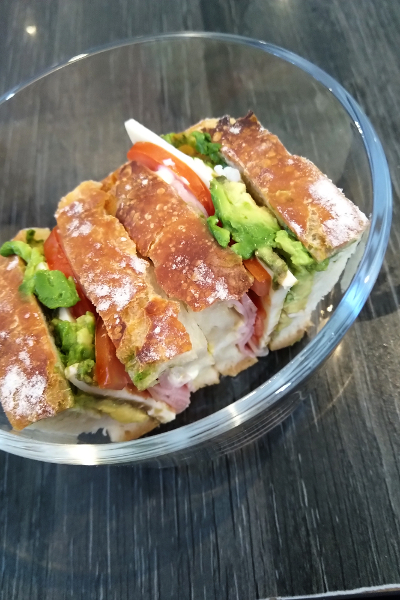 Just wanted to show off this tasty sandwich on homemade bread.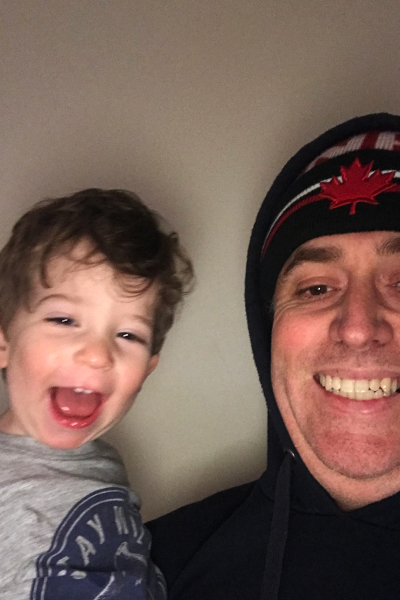 Myles being adorable at family dinner.
House hunt update: not much. This was us at an auction, ready to bid. But it ended up going for more than our budget. Shrug. The place had spongey floors anyway. There hasn't been a lot posted lately. We've gone to see a few places but none of them have been really speaking to us. We'll just keep being patient and waiting.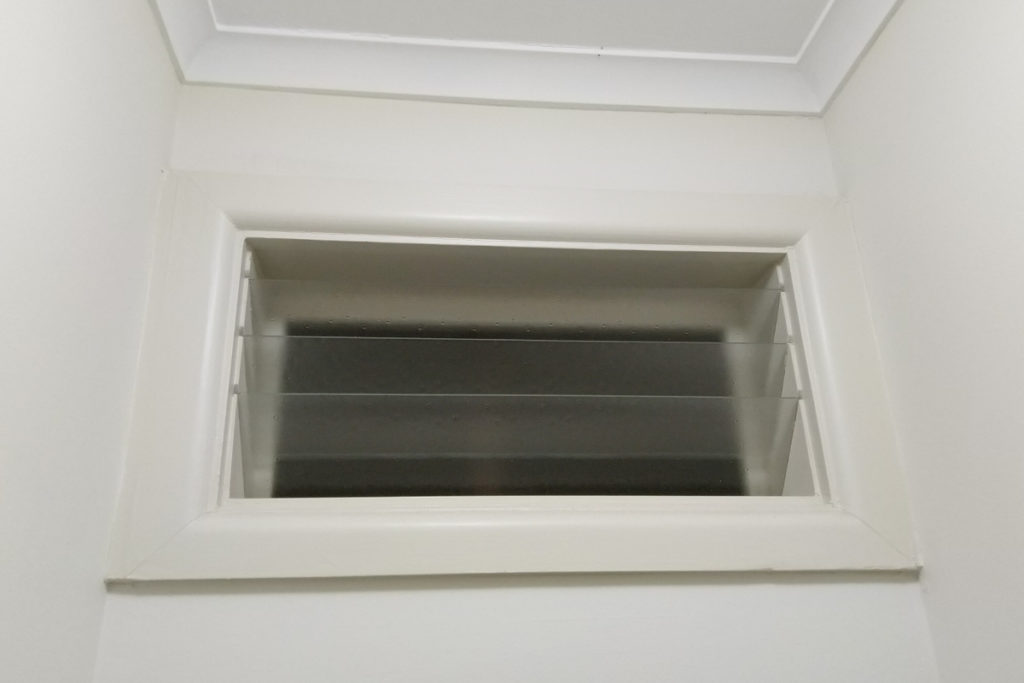 This is the window in our toilet. It has glass slats but it's just open to the outside, for ventilation?? This is ok in the summer, but in winter it goes down to like 3 degrees!! It made using the bathroom miserable and even with the door shut it still made that end of the house very cold.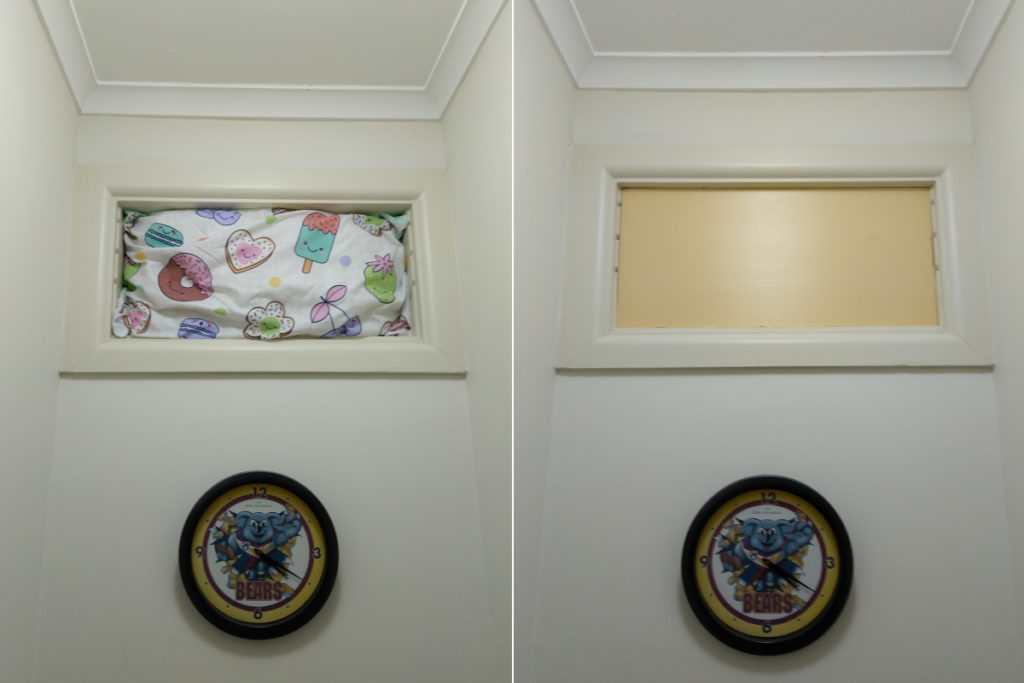 I asked for help on Facebook and we figured out I could remove the slats and seal up the window. I used a pillow at first until we could get to Bunnings to get a piece of styrofoam. That beige buddy is wedged in there so well we'll have to break it to get it out I think. It's helped A LOT.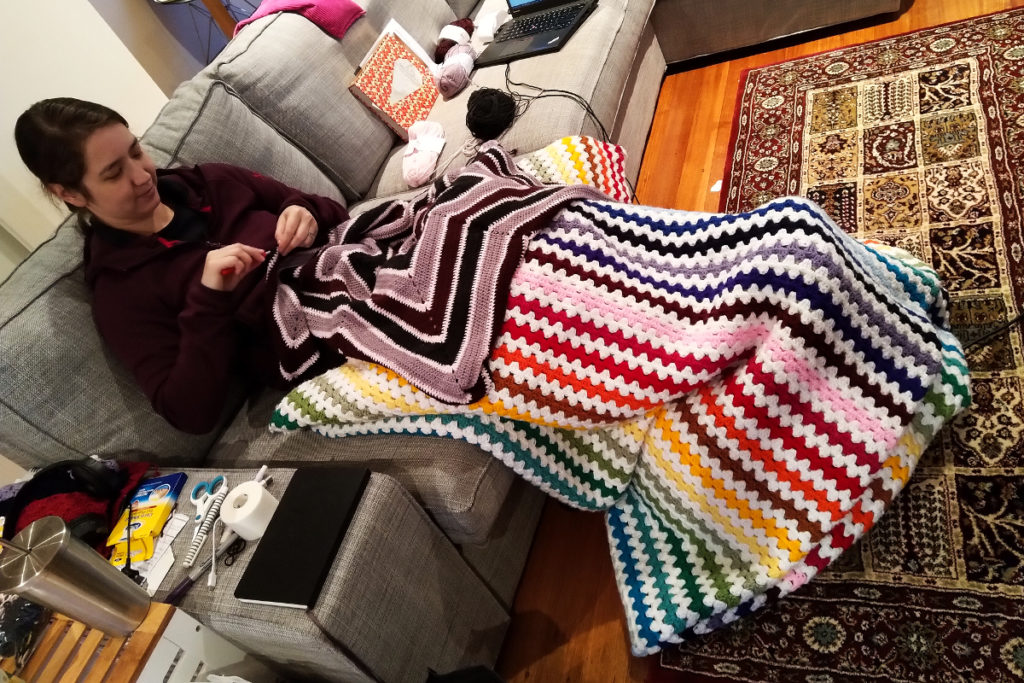 Crocheting for warmth.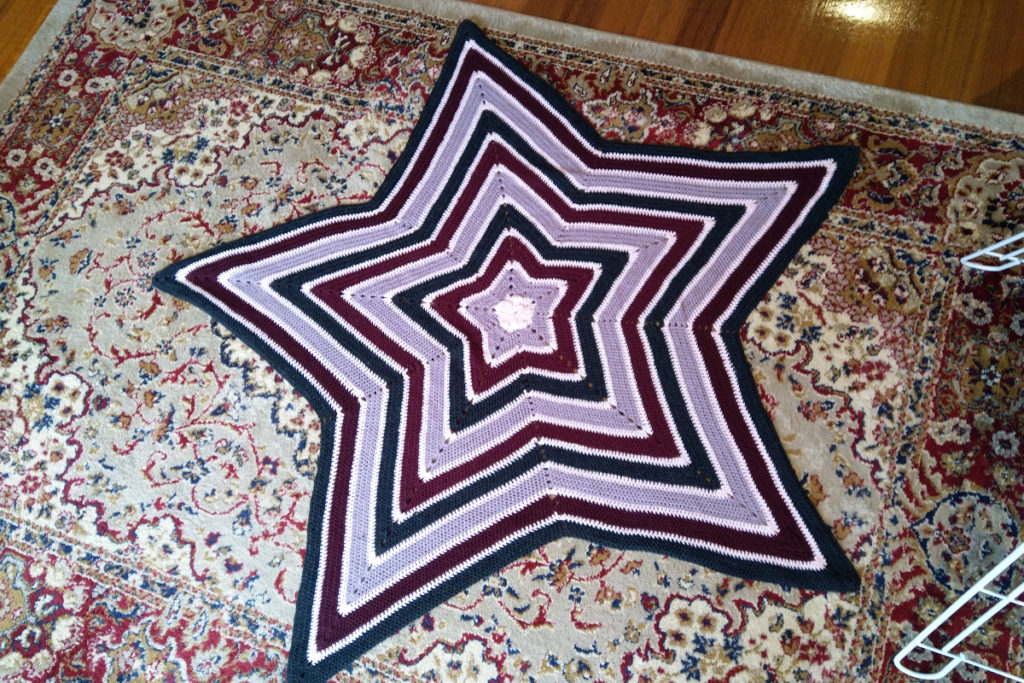 A fun quick crochet project. Scott thinks I should have left a head hole in the middle.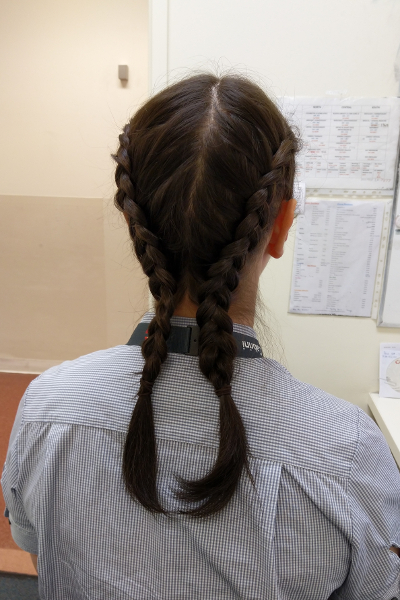 There was a nurse at work who loves to braid hair. Lucky me! I got so many compliments on these ones at the gym. I think they added 5 kg to all of my lifts.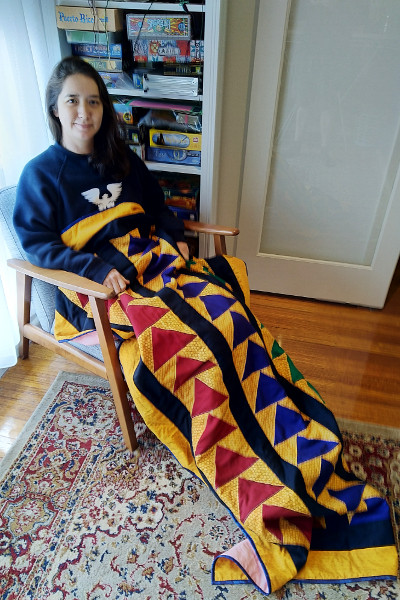 Auntie Hsi mailed me a quilt! It is extremely bright. It's very well made and the perfect size and shape to use while sitting down because it covers all the way to your feet. She actually sent another one a couple weeks later too but I haven't taken a picture of it yet. It's purple and geometric and really pretty. Thank you so much Hsi!!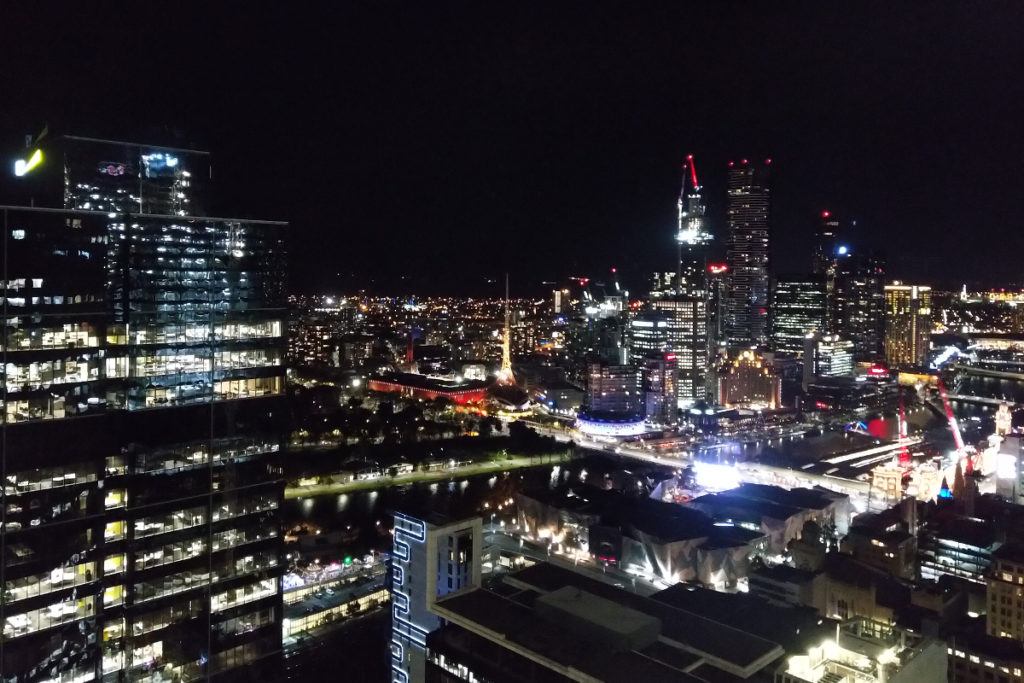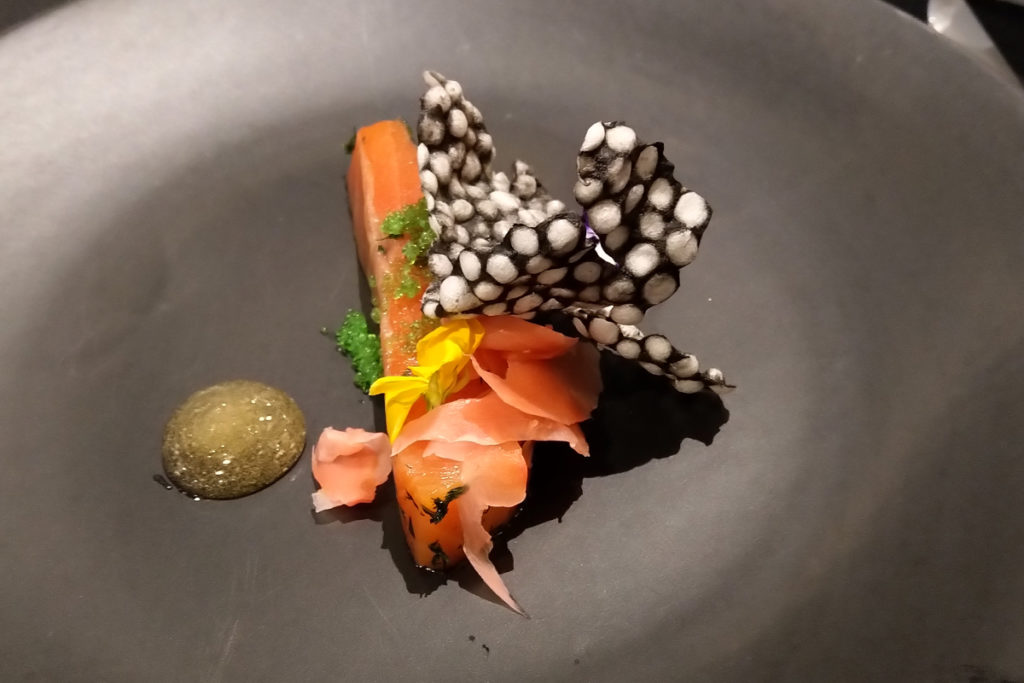 I got to go to a dinner meeting with the company that makes the radioactive spheres treatment I help with at work. It was at the Sofitel, which if you have visited me in Melbourne I have probably taken you there, because they have the best bathroom. The view was great and the food was super fancy! I got to try freeze dried mandarin! Not bad for a free dinner and a couple hours of CPD! :)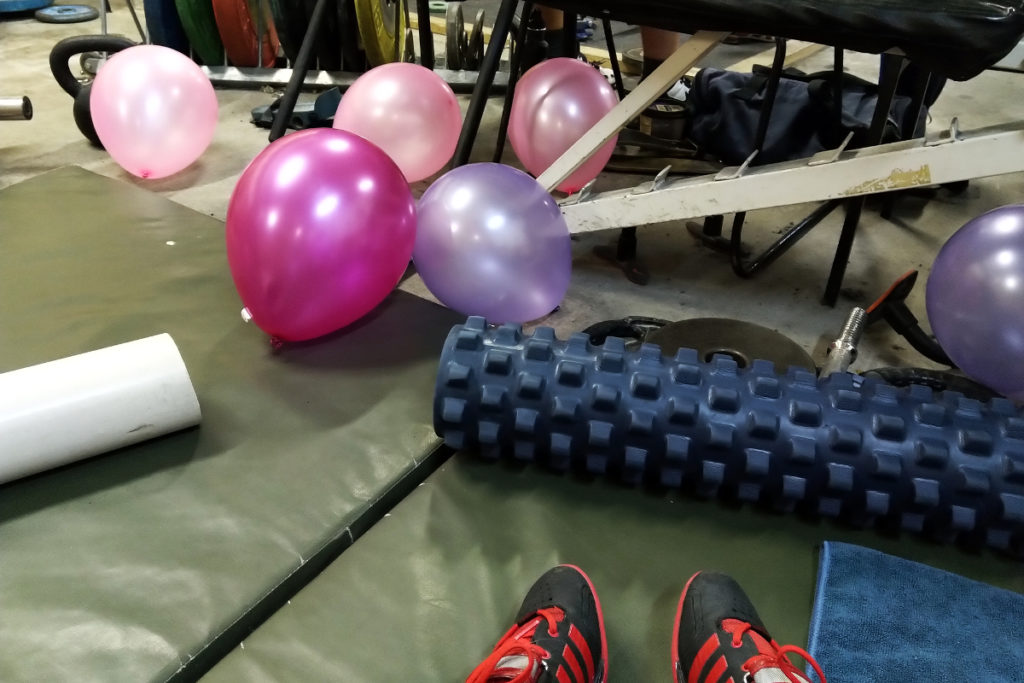 It's not all blood, sweat, and tears at the gym.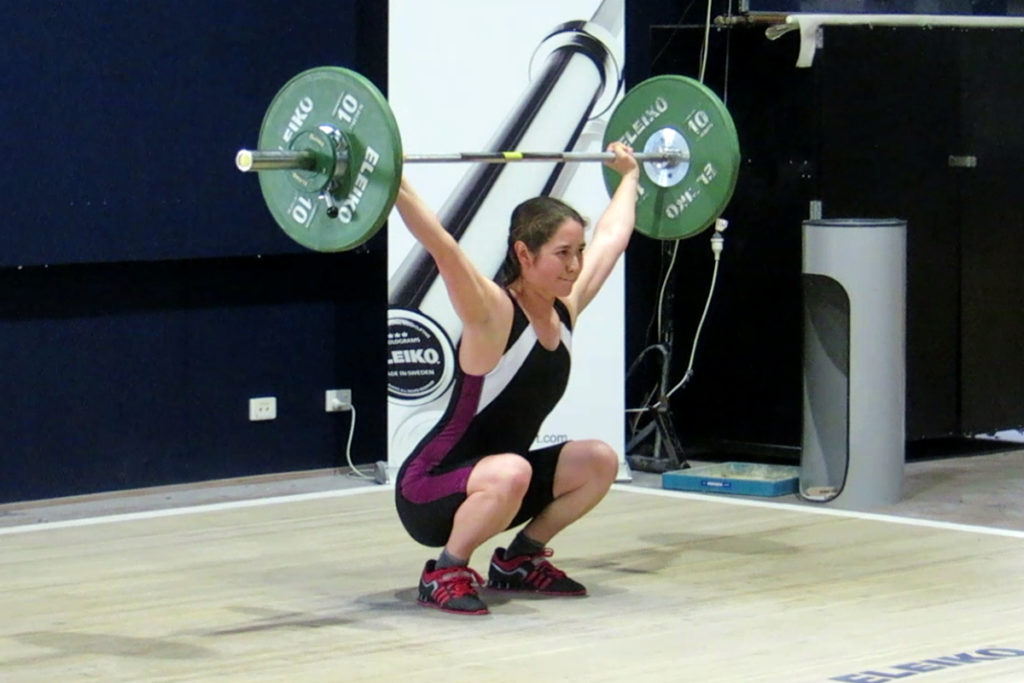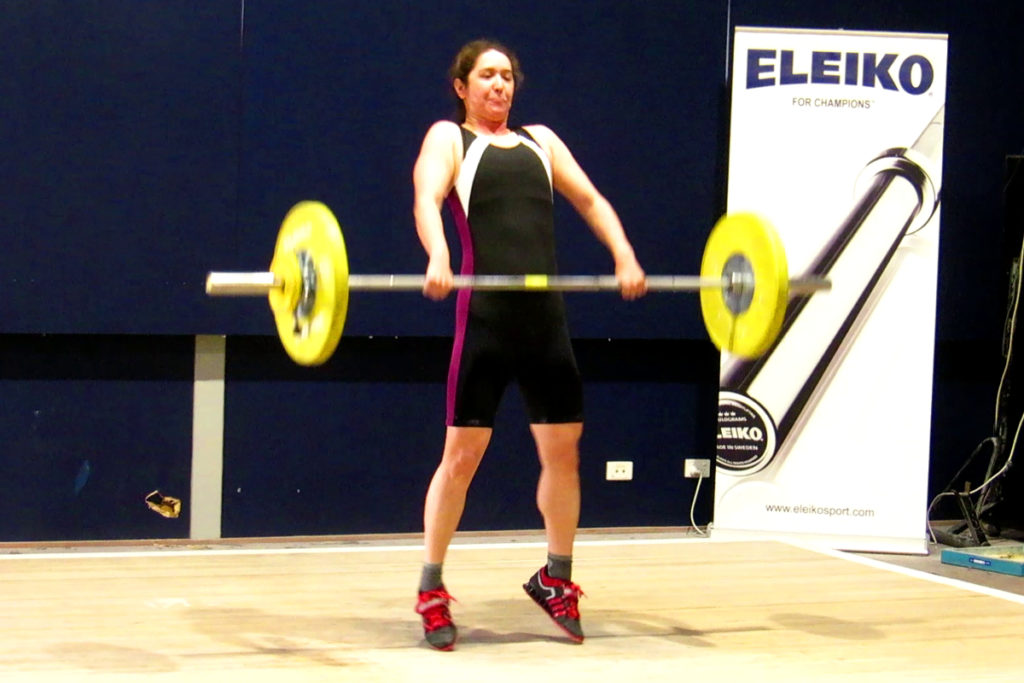 I had a good comp last month. I made 5 out of 6 lifts. I missed my second snatch attempt which was really frustrating because I had done that weight several times fairly easily before in training. I got it on the third attempt but I wished I had made it on the second attempt so I could have tried something heavier after. Still a 1 kg competition PB though. And then I got all three of my clean and jerks, the last one being a 2 kg PB. Not bad considering I had only been doing power jerks in training for weeks and only switched back to split jerks the two light sessions before the comp. I'm up to a 95 kg total. I really want to get a 100 kg total!!