We wanted a quick, cheap, relatively healthy lunch out the other day and ended up at Huff Bagelry in Carnegie.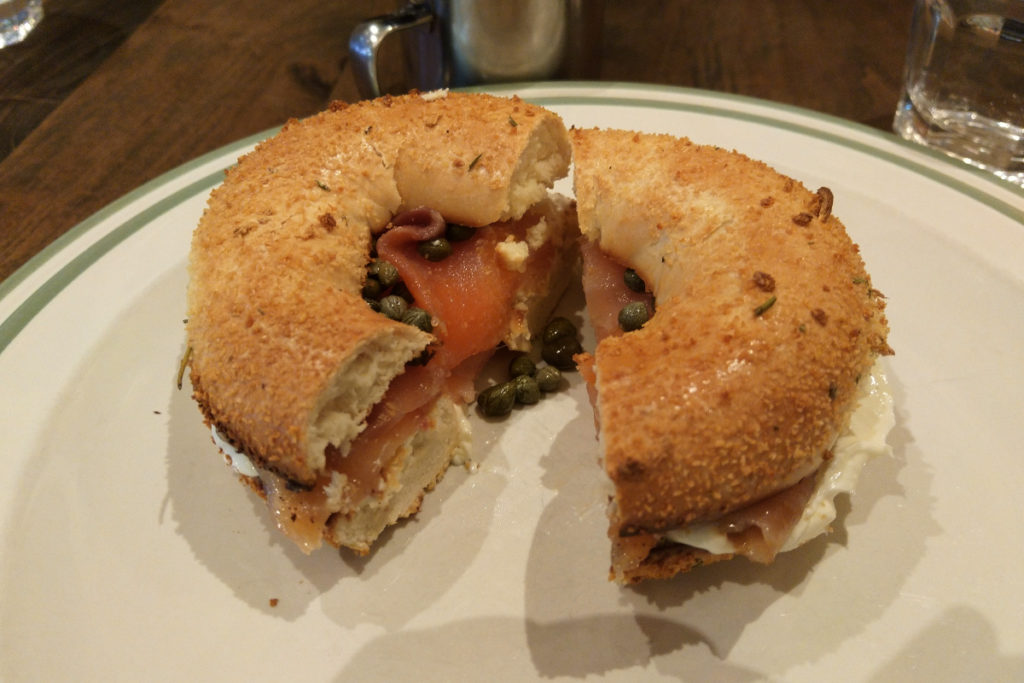 I had smoked salmon, cream cheese, and capers on a garlic, salt and rosemary bagel. It was quite tasty, but the bagel destroyed the roof of my mouth. So many scrapes.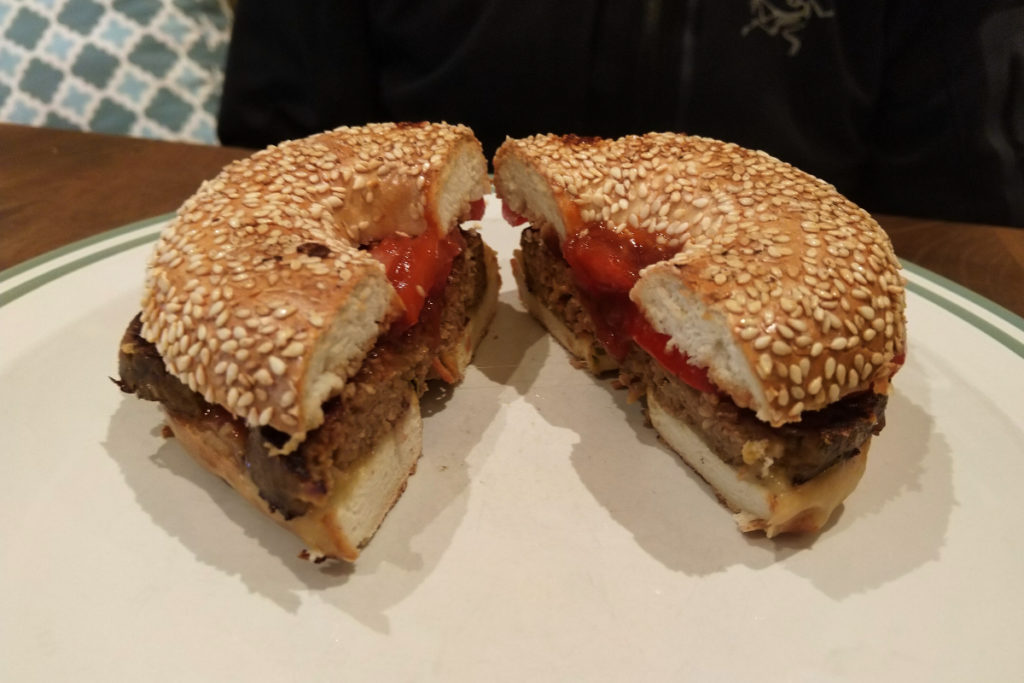 Scott had meatloaf, cheese, tomato relish, and tomato on sesame seed bagel. Quite unphotogenic but he said it was nice.
Overall, I find bagels very disappointing in this country. They're more like regular buns with a hole in the middle. I miss Montreal-style bagels.