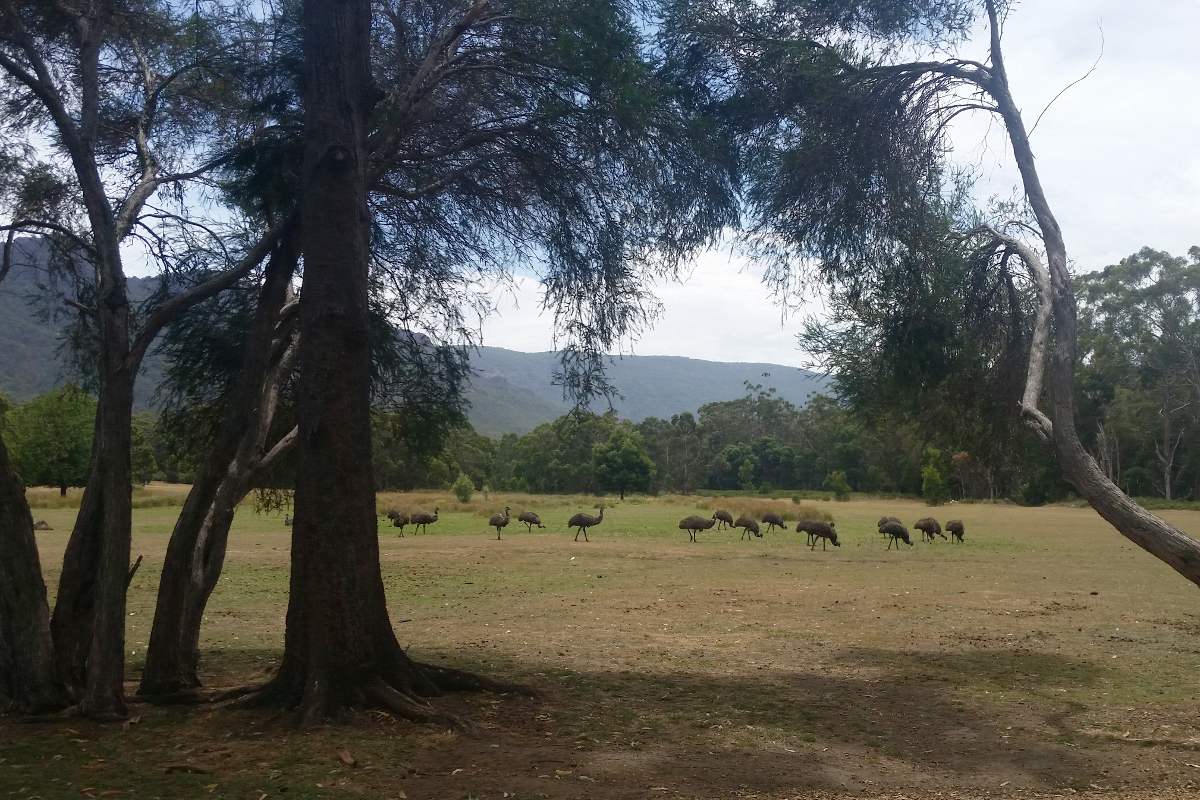 Last weekend Scott and I went camping in the Grampians. The campground had a big field next to it where you could see emus during the day, and kangaroos in the evening. It was my first time seeing emus in the wild. :D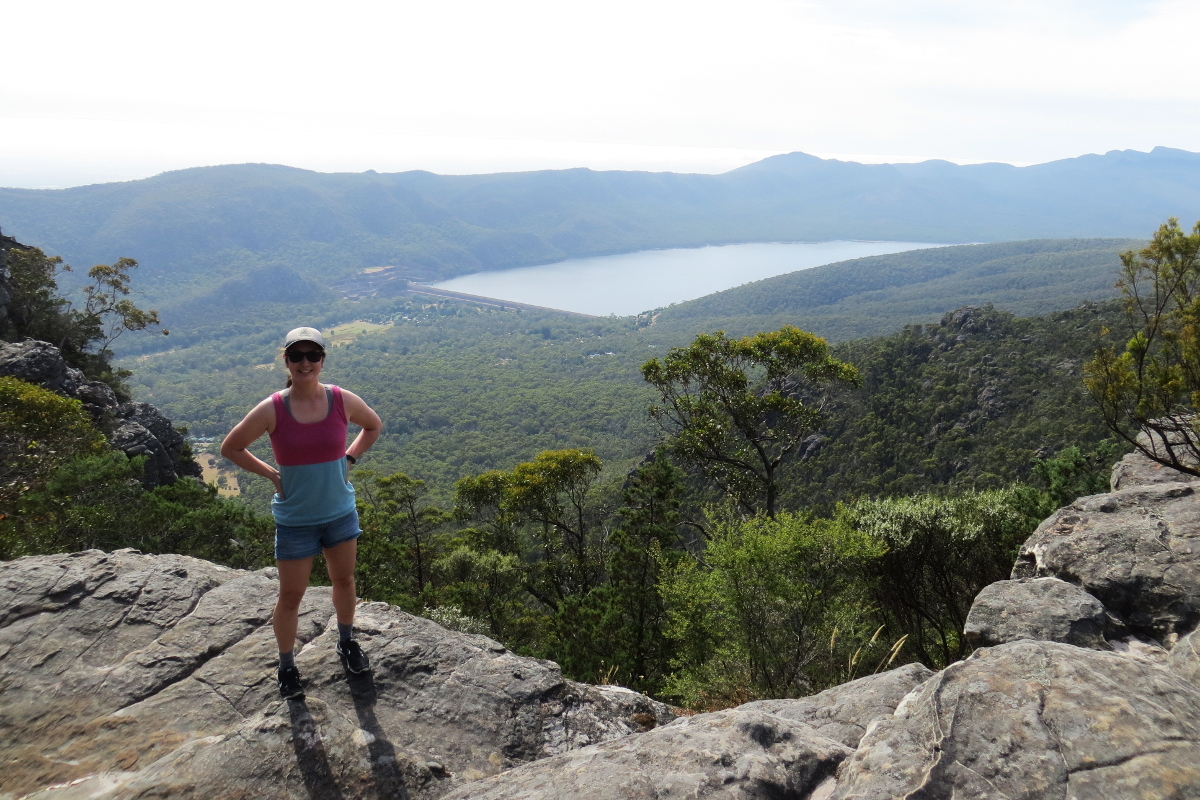 Saturday morning we hiked up the Pinnacles. It was very hot and I am very lazy so we took the easy way up, from Sundial car park. It still took a few hours and involved a bit of climbing. The views up top were great!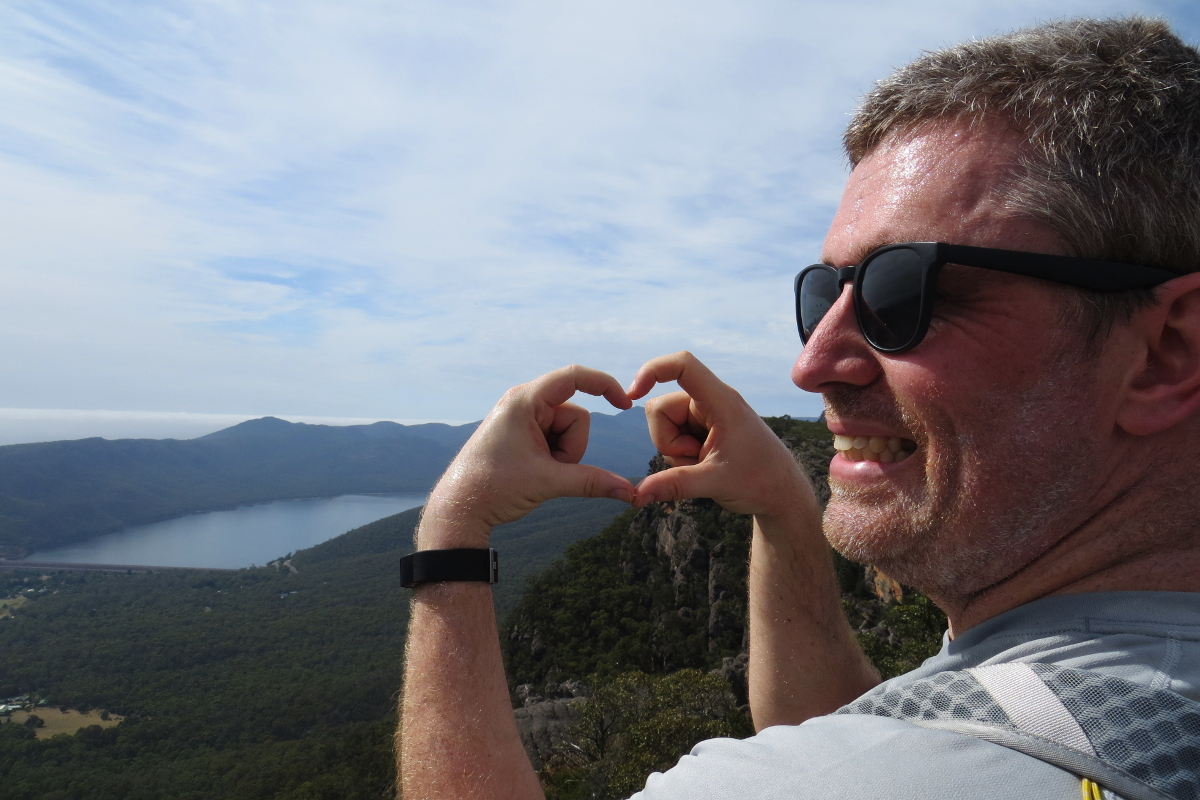 Scott is so #basic.
After our hike we got ice cream in Halls Gap, and walked to Venus Baths, but it was a bit lame and had too many flies so we didn't stay long.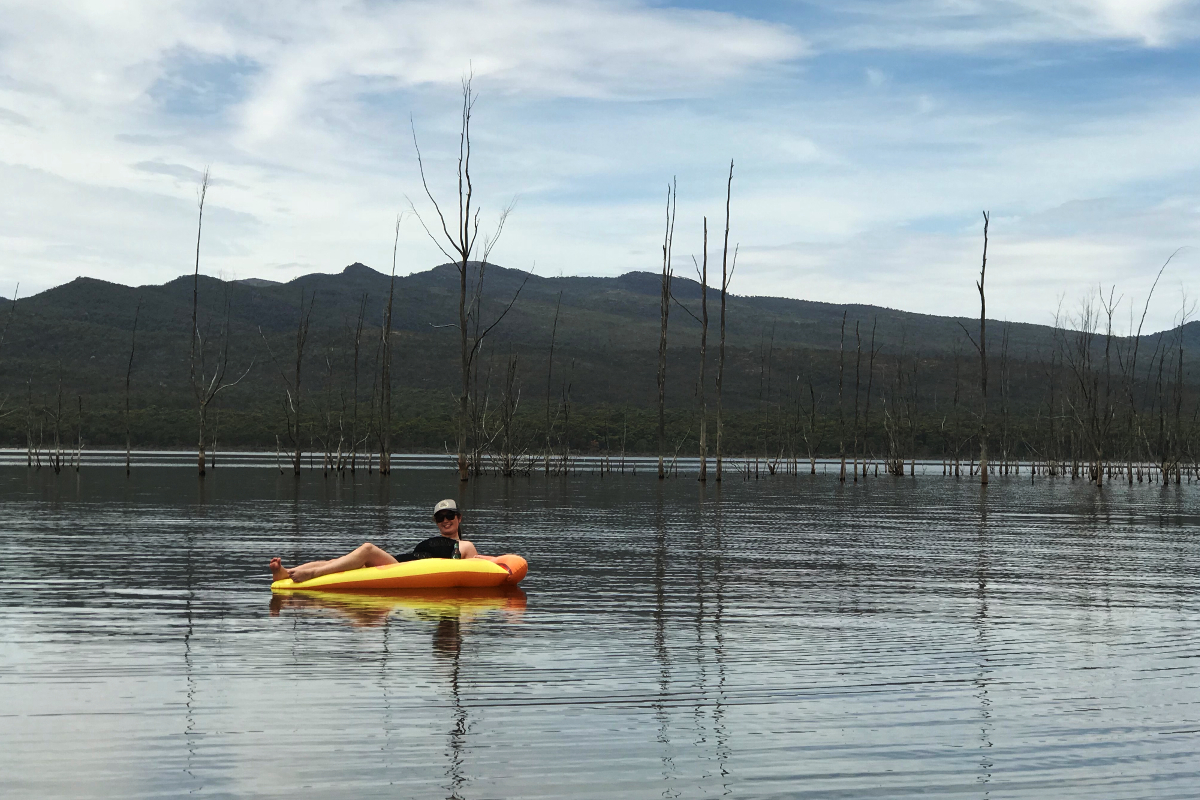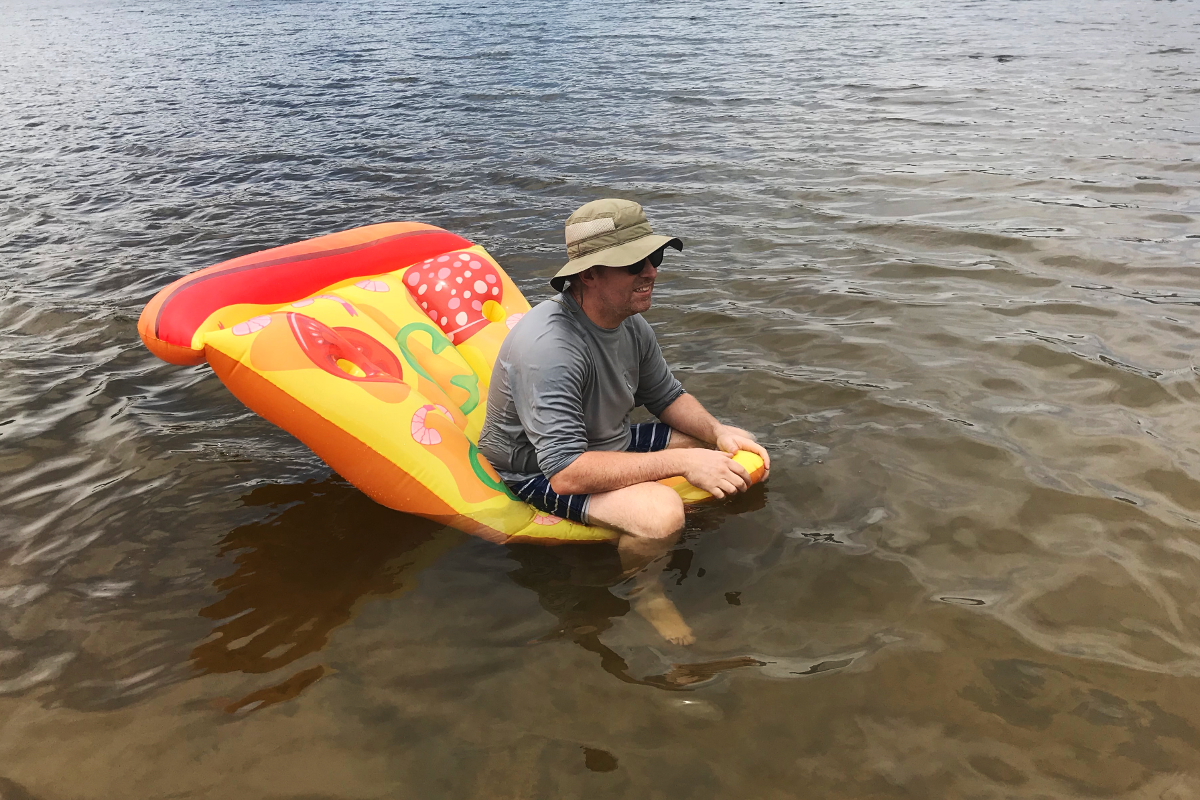 We still needed to cool down so we headed to the Lake Bellfield swimming area. It was not very busy and I don't know why because the lake was very pleasant. I really like lake swimming.
We couldn't have a fire that night because there was still a total fire ban (we have such bad luck with that!!!!), so we just swam in the campground pool, read books, and played games instead.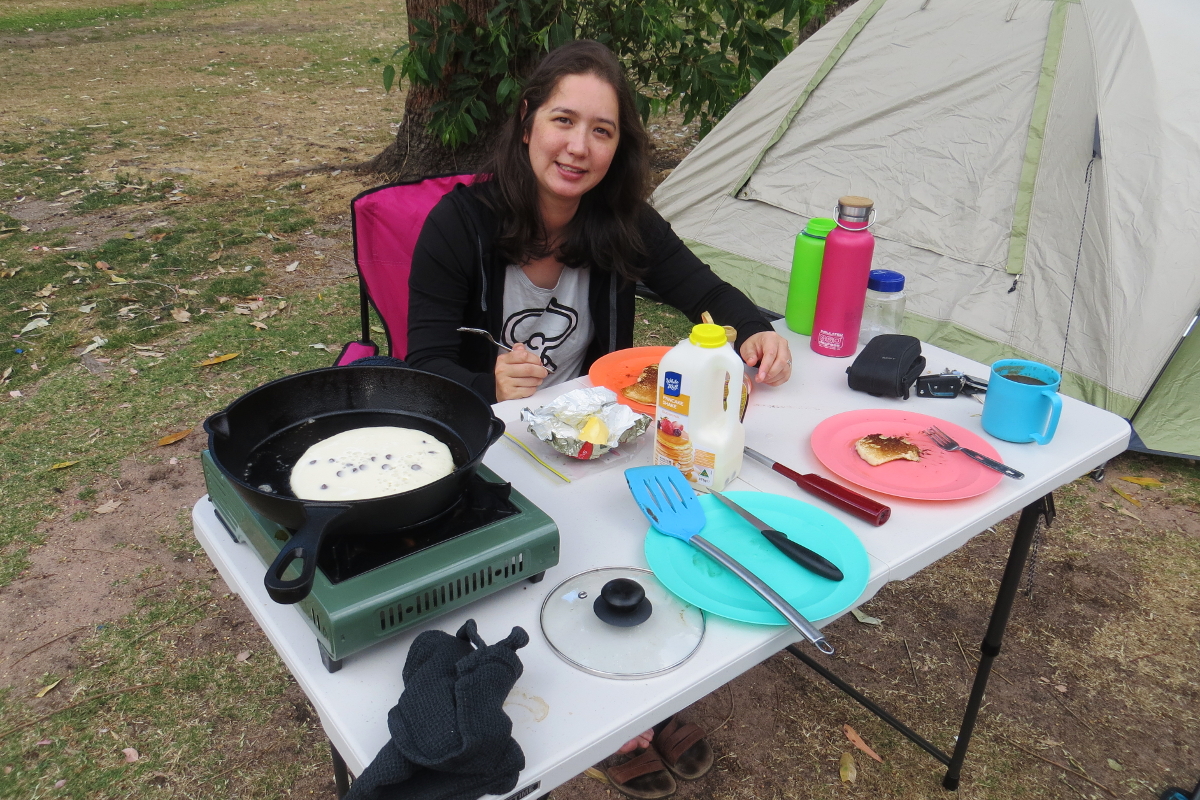 Sunday morning camping pancakes to fuel us for another hike.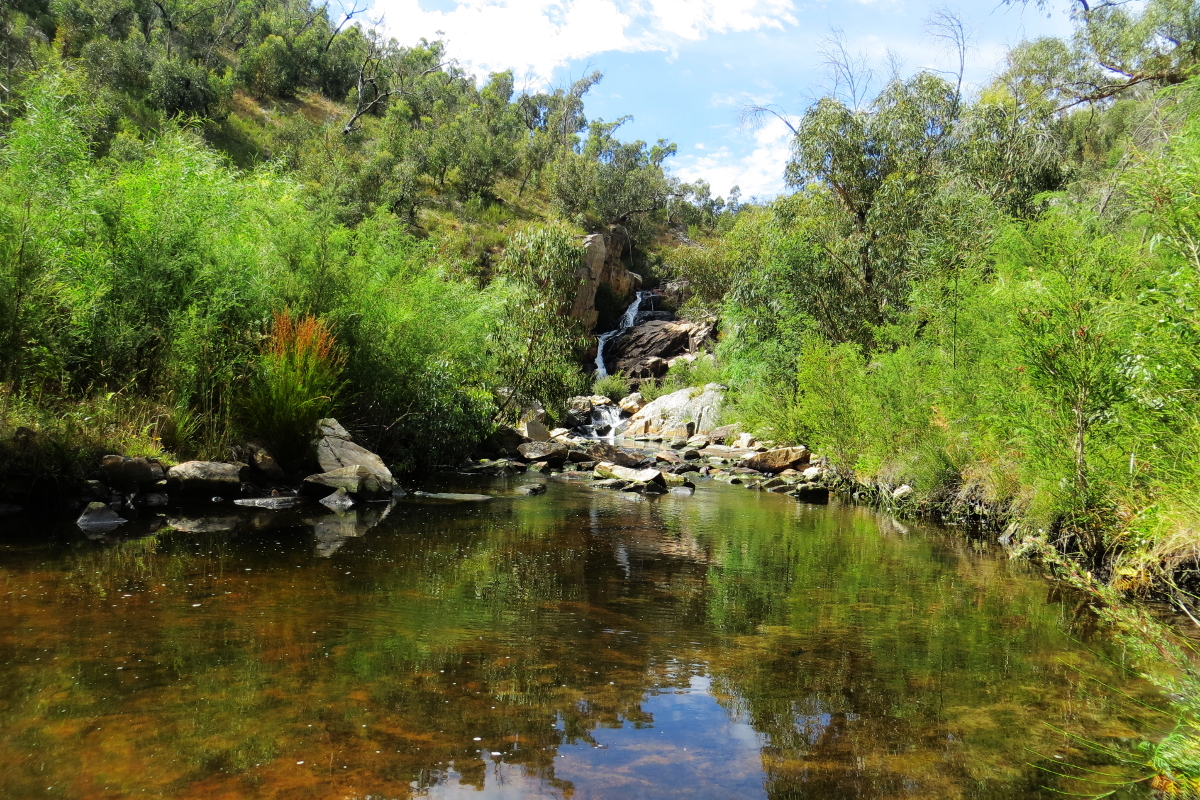 This time we hiked to Mackenzie Falls from Zumsteins via Fish Falls. This hike is longer, but much flatter than the quicker way to the waterfalls. Again, it was HOT AF!! It took us about 2.5 hours including lots of time taking pictures and refreshing our feet in the water.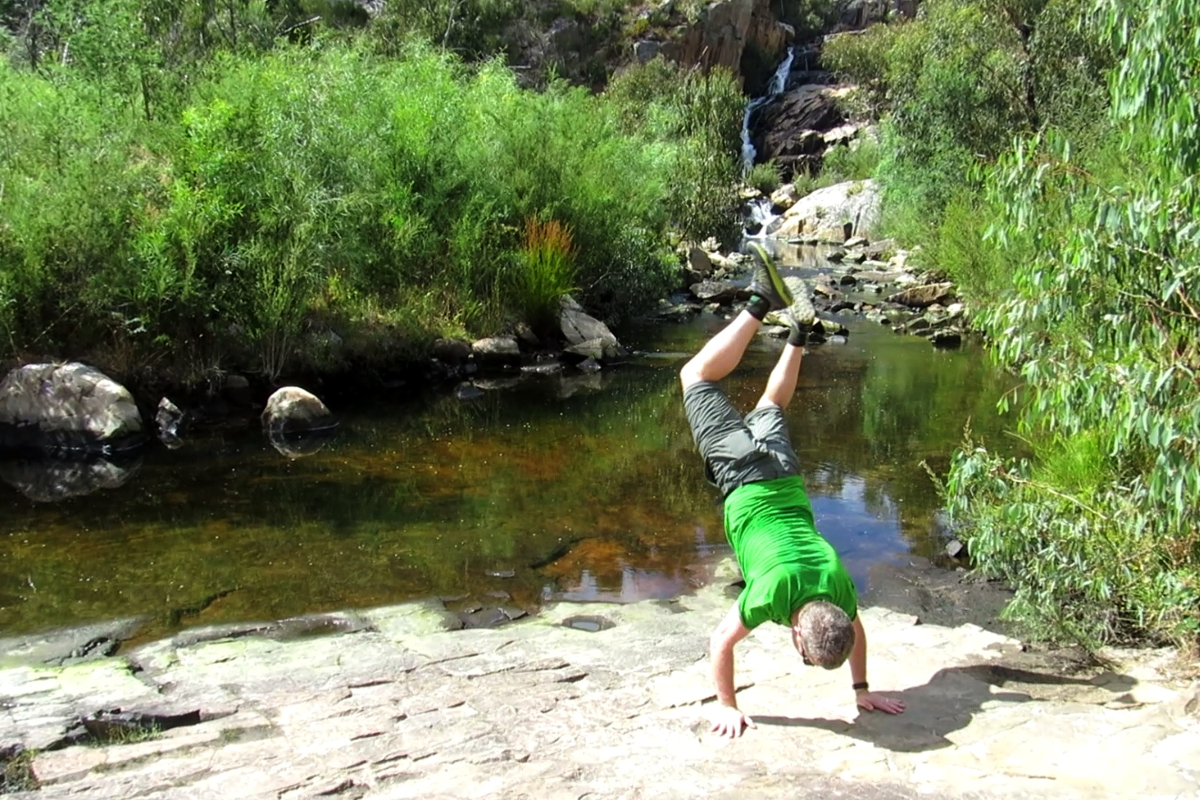 Again, so #basic.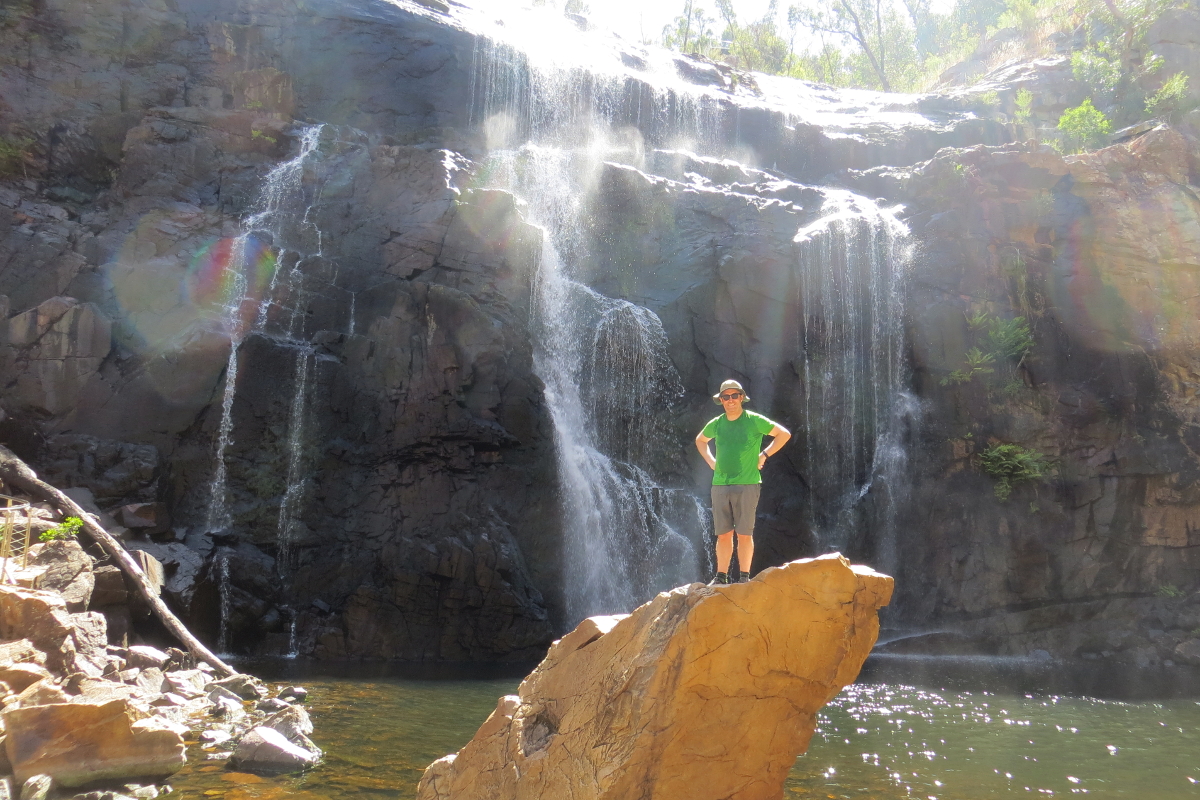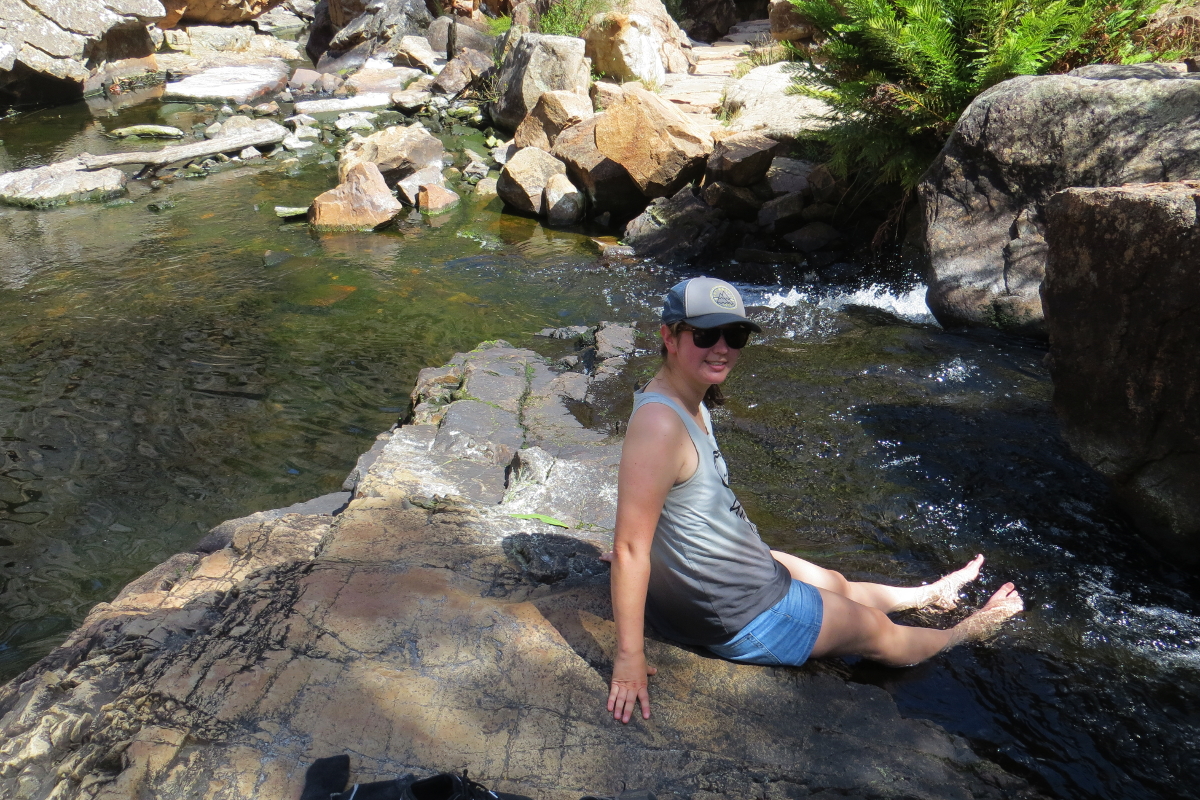 OK so the hike and waterfalls were lovely, but it all feels a bit weird now because we found out afterwards that someone actually drowned in the waterfalls the evening before, and they had only pulled the body out about 1.5 hours before we got there. The waterfalls were actually closed when we set out, but because we walked the long way in there were no signs!! D: I'm just glad we hadn't gotten an earlier start because we could have seen it all which would have been even more disturbing. :( It's all very sad.
You're not supposed to swim at Mackenzie Falls but a lot of people do because it is SO nice. We totally would have swum too if we had brought our bathing suits. If you do decide to swim there, please be smart about it!!! Maybe wear a life jacket? Stay well away from the falls, they are much more powerful than it seems. Only swim if you are a strong swimmer. Be careful about slippery rocks!!