It was my birthday on Wednesday. :) I didn't do anything too crazy on my actual birthday, just ordered some food and relaxed in my hammock. I was pooped from another long day at the hospital (which thankfully did not involve any actual poop). I got lots of phone calls from family and emails from friends and Scott had hidden some presents all over the apartment, so I still feel like I had a nice birthday. HELLO 27.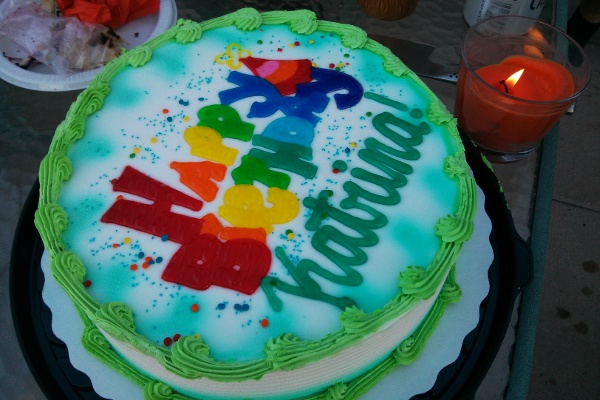 Nice candle, Scott.
We actually had a party the weekend before Scott left. A housewarming/birthday/goodbye party. It was a really really hot day so everyone was out on the patio. We had tons and tons of snack food and then fired up the bbq for some sausages and bacon wrapped chicken and corn. And DQ ice cream cake!! (PS I just ate the last piece tonight, yum.)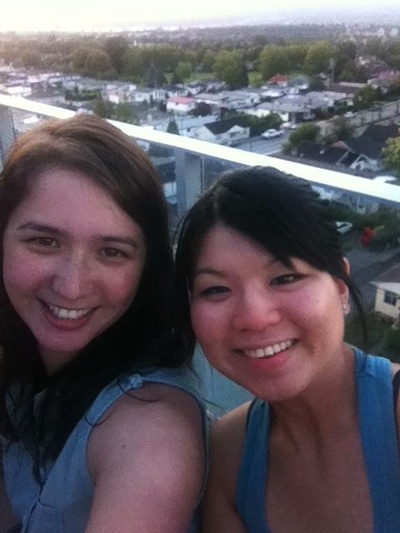 I didn't take any pictures. Whoops. Too busy sweating and mingling. Thanks Clare for making us take this one!