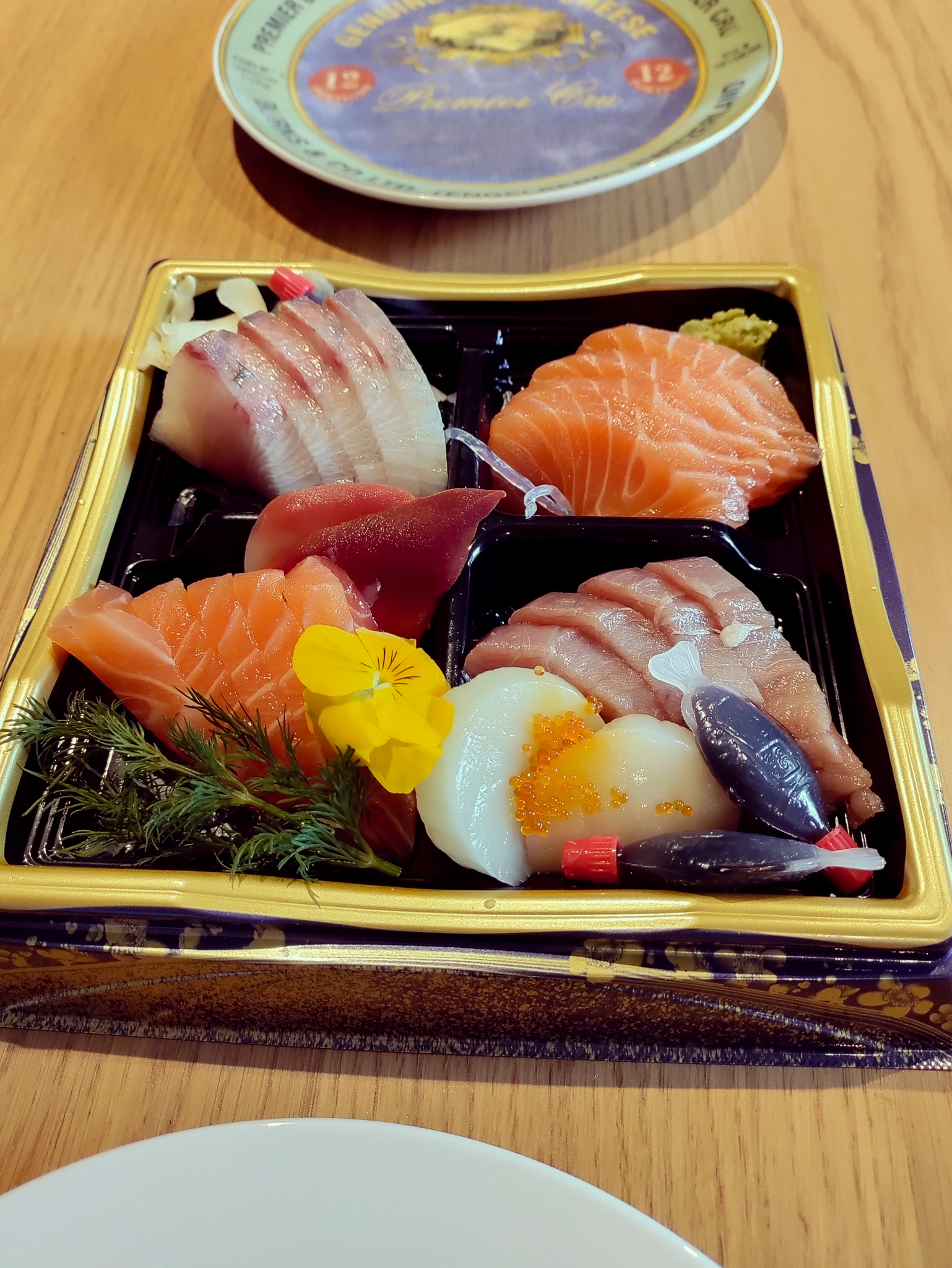 I had a great birthday. It started with breakfast sashimi and a vegan cupcake. Then we went to Boronia for lunch to celebrate all the June and July birthdays: mine, Pat, Jemma, Michelle, Vicky, Luca and Brett. I was very spoiled with gifts, lots of amazing bird things.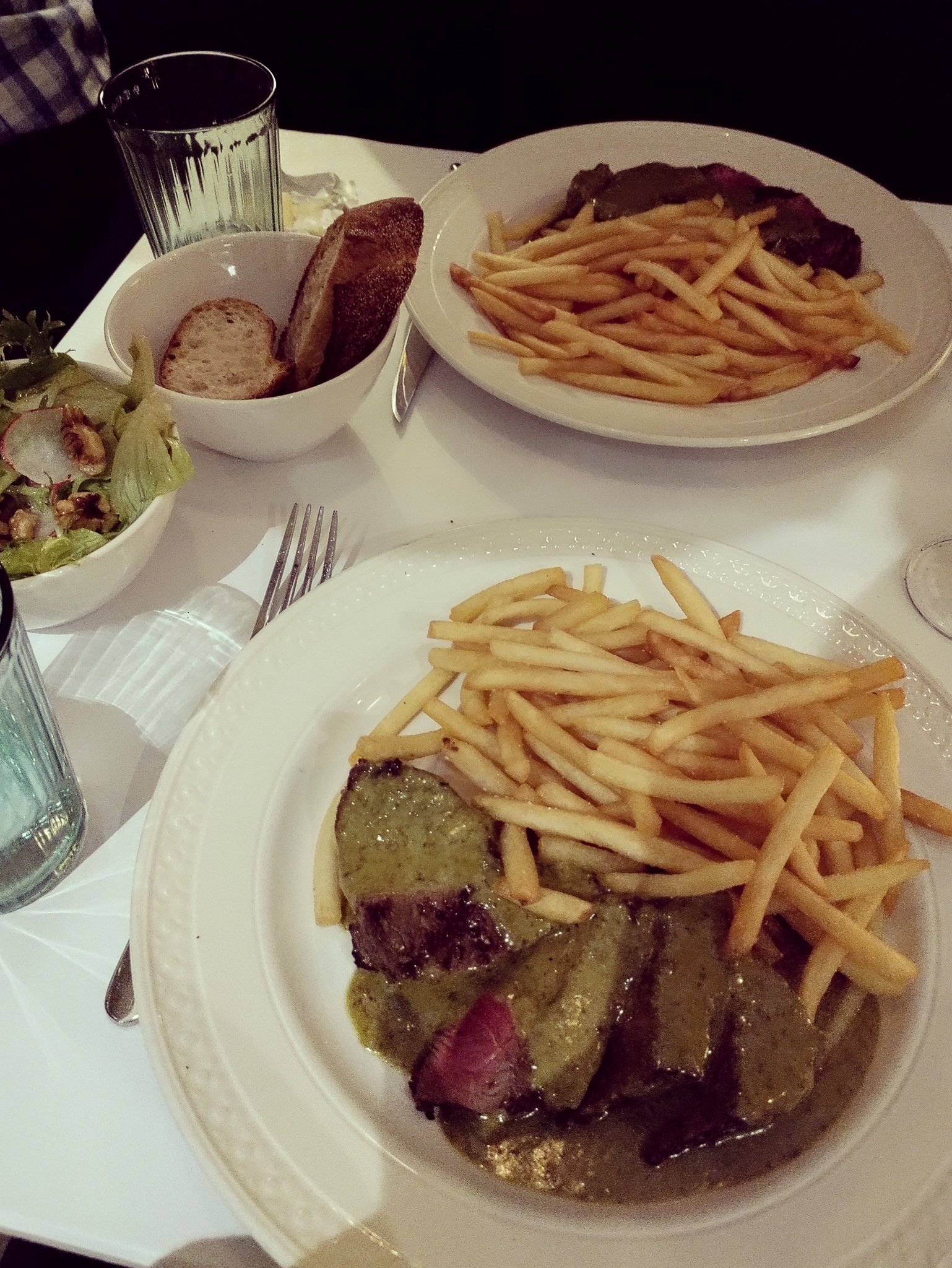 Then Scott and I went out for a nice dinner at Entrecote. Didn't see any fights. We had a seafood platter, beef tartare, steak and chips, lemon tart, and a couple macarons. Too much. Despite taking several Lacteezes I felt very ill afterwards. Learned my lesson.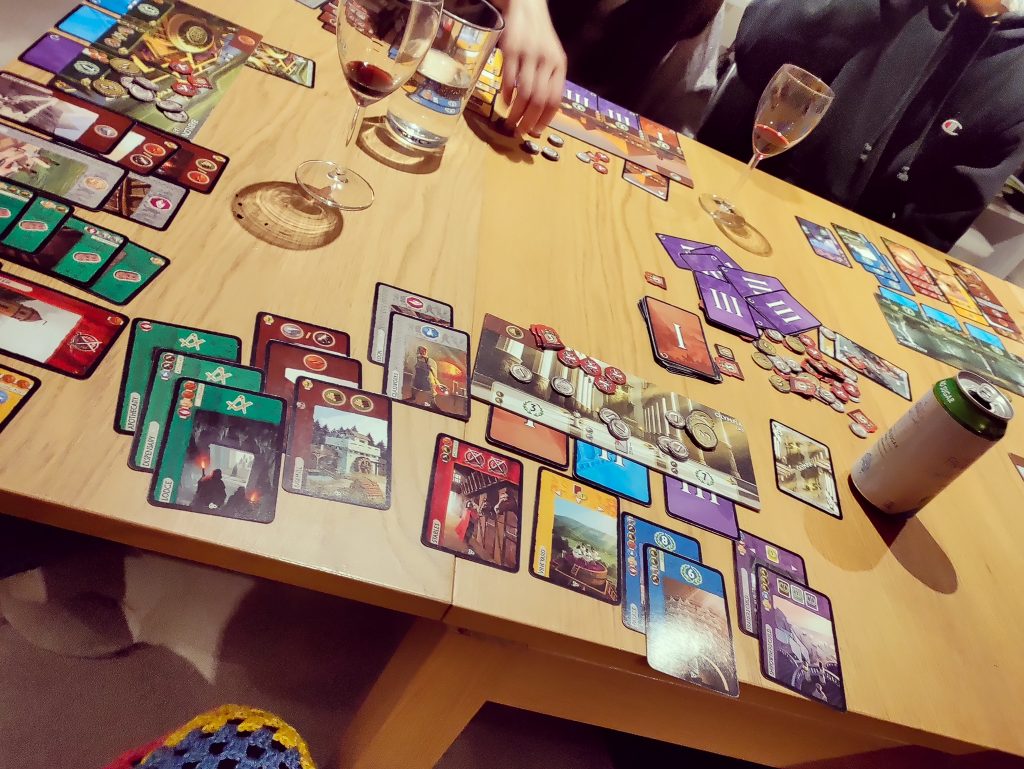 We had our board game friends over for a falafel feast. I made falafel, harissa eggplant, salads, turmeric rice, and garlic sauce and didn't take any pictures of the spread. Trust it was perfect. We played 7 Wonders and Camel Up. Chaos ensued. Fun was had.
Possums keep eating all the peel off the lemons on our tree so we decided to harvest ALL of the lemons. Even after giving a bunch of them away I still squeezed 1L of lemon juice. My hands felt like they had been ceviche'd. I poured half of it into ice cube trays to freeze in cubes, and froze two smaller jars of juice for future baking or lemonade.
Our tree isn't even that big! But perhaps we need to prune it back a bit.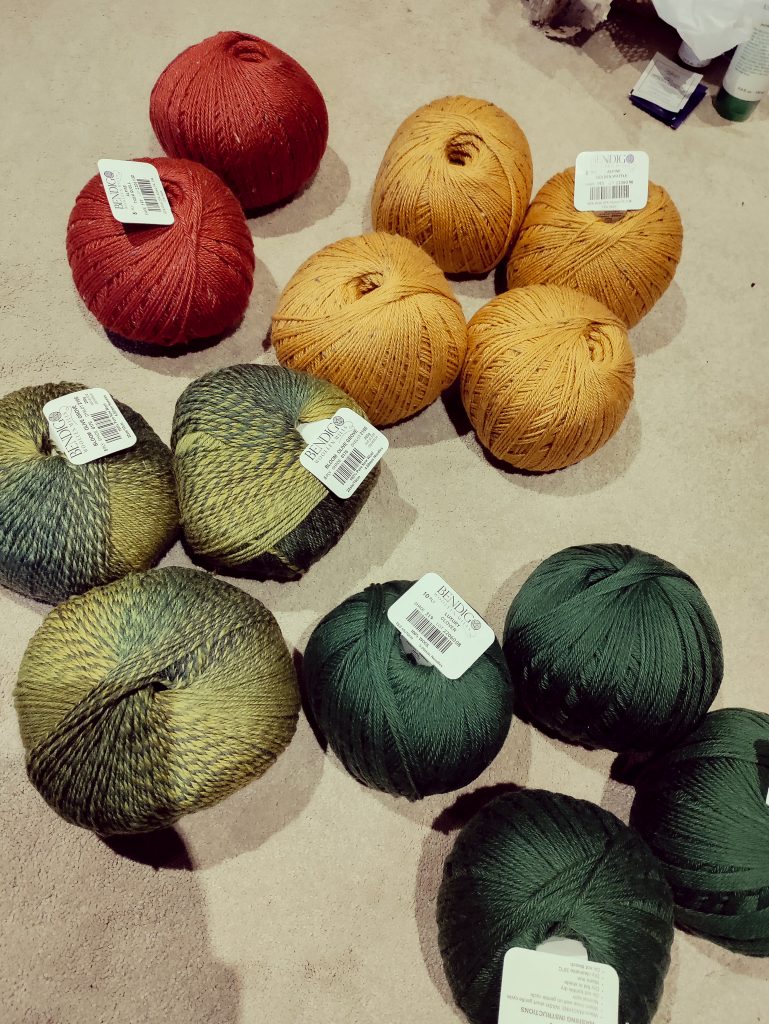 Beautiful Bendigo Woollen Mills yarn for future sweaters and ponchos.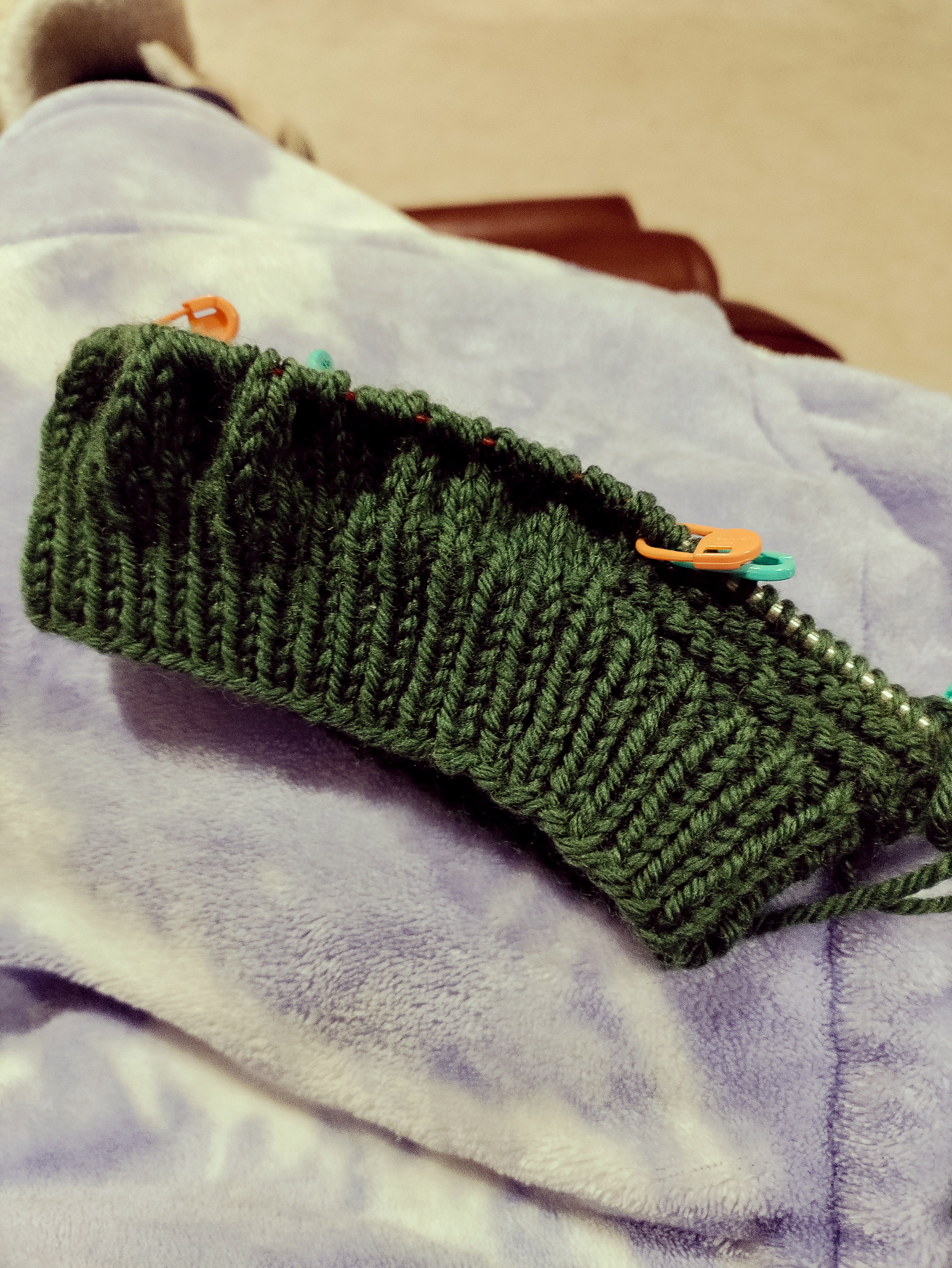 A month of progress. I went to a crafternoon where my friend helped me get started on my next knitting project: a sweater. I'm using a pattern that she recommended that is good for beginners, lots of support online like videos and stuff. Plus she is making one too so she helped me through some of the tricky parts. I'm now up to the body part where I just have to knit stitch for eternity (especially since I have such a long torso haha).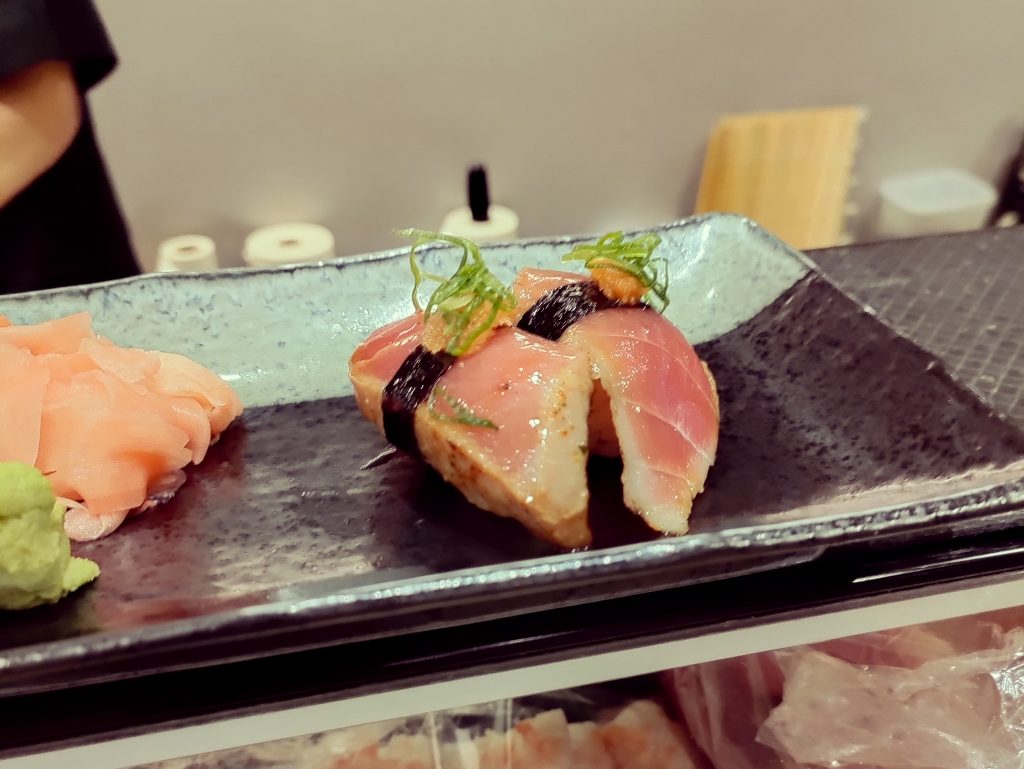 We went to Shira Nui for our (12th!) anniversary. We've been there a few times and just love it. We got the omakase again, where you get two pieces of nine types of sushi. I liked all of them except the grilled oyster one is probably my least favourite. Unfortunately it's like their signature sushi so they always have it, lol.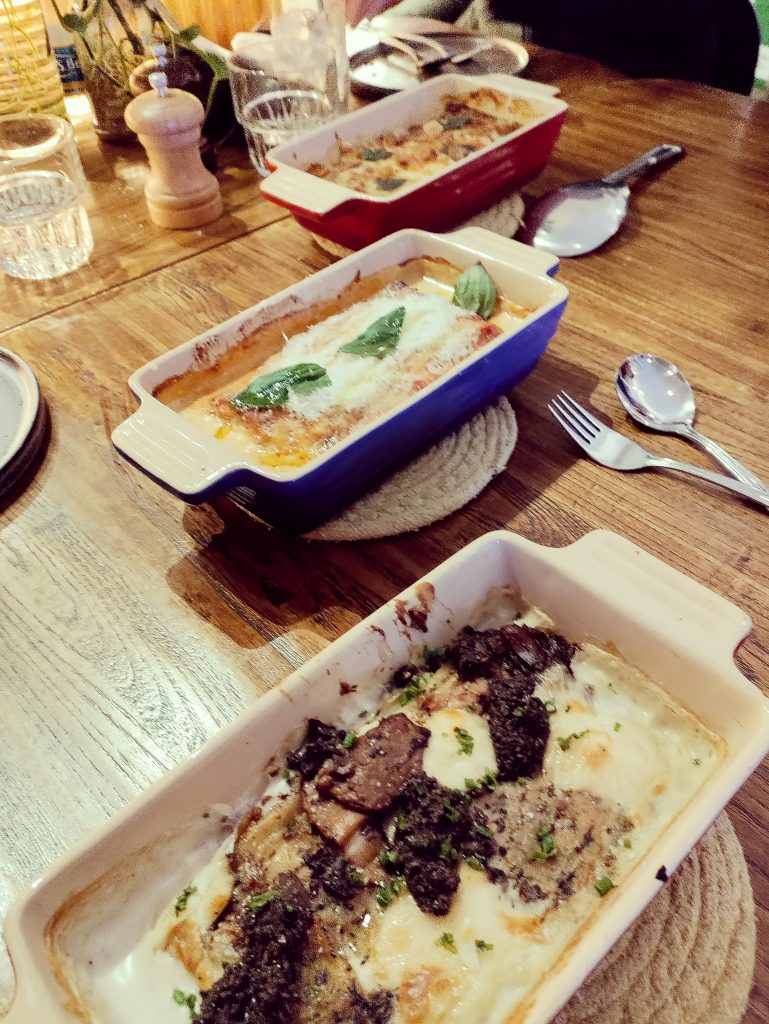 My friend really wanted to go out for lasagna. I ordered a vegan truffle lasagna. It was extremely creamy, possibly too truffle-y, but nice. The others had ragu lasagna and duck lasagna, which I tried bites of. A good evening out.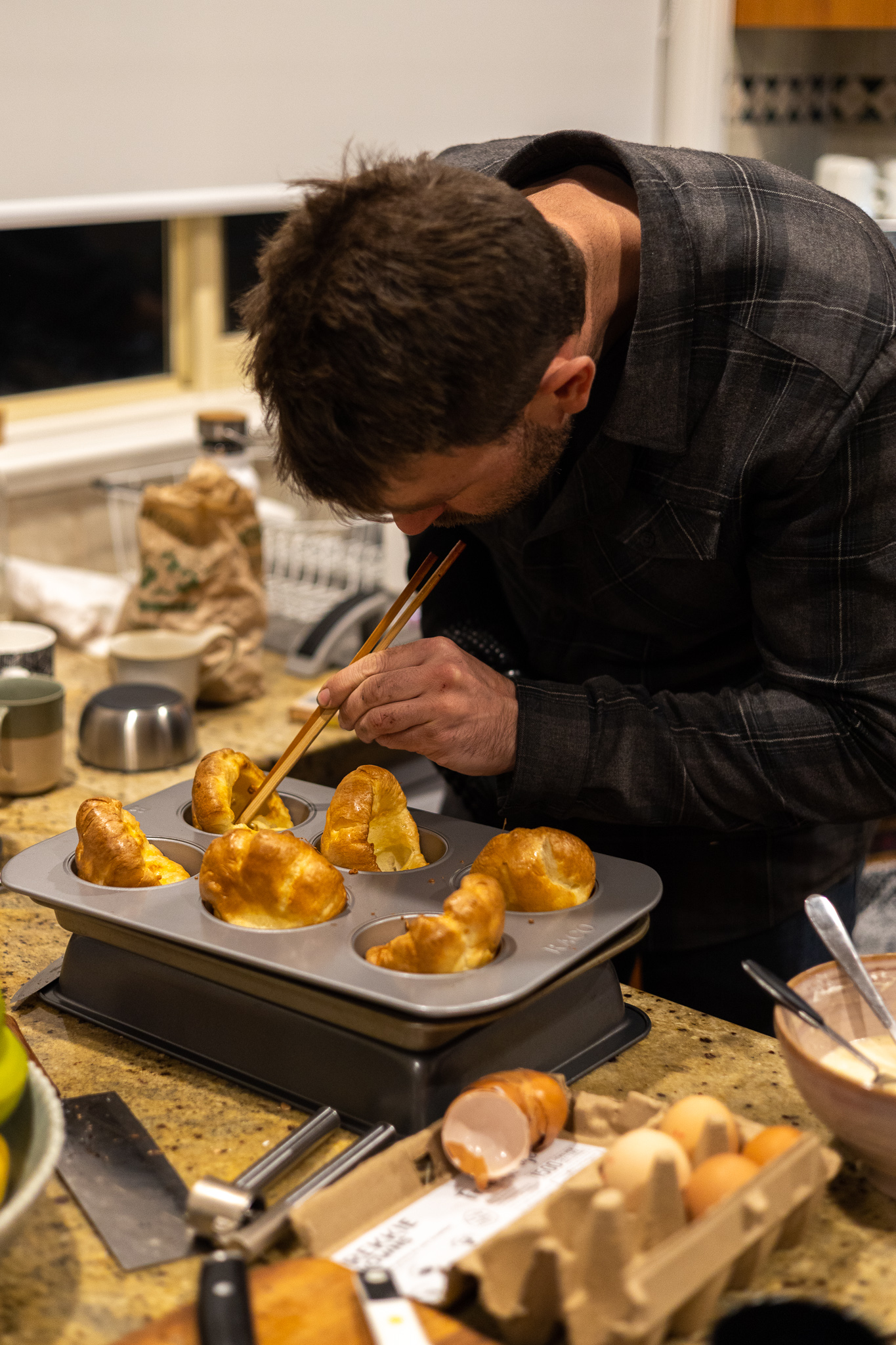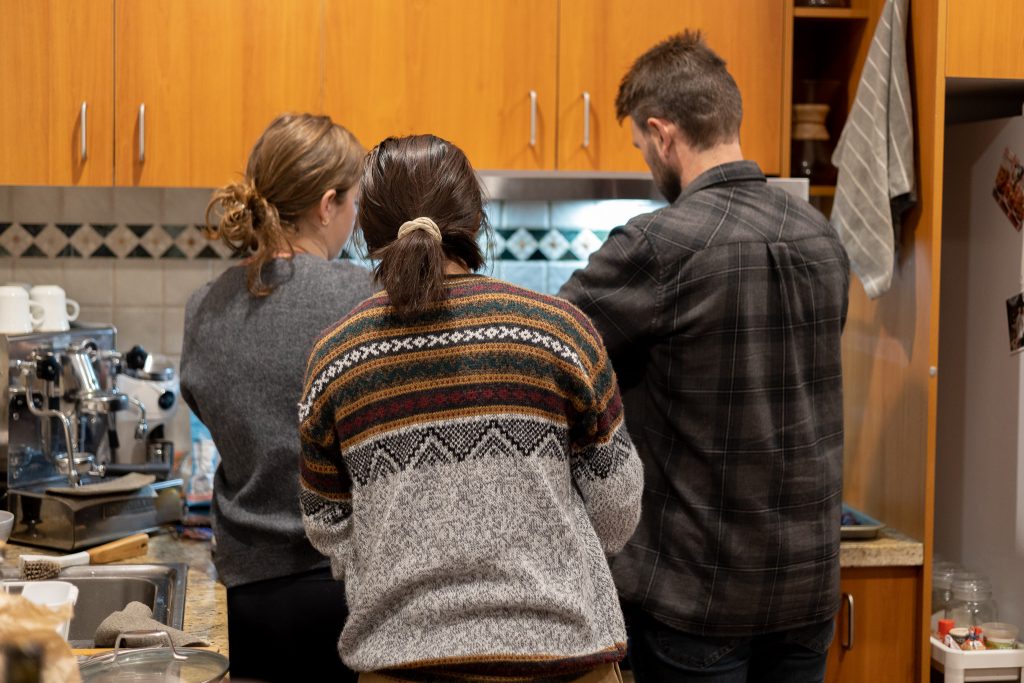 Michael and Gina had us over for Christmas In July. Scott and I made stuffing, and green bean halloumi salad, the others made charcoal chicken, roasted vegetables, a mushroom Wellington, Yorkshire puddings, and sticky date pudding for dessert. We also had mulled wine and eggnog. It was an amazing meal.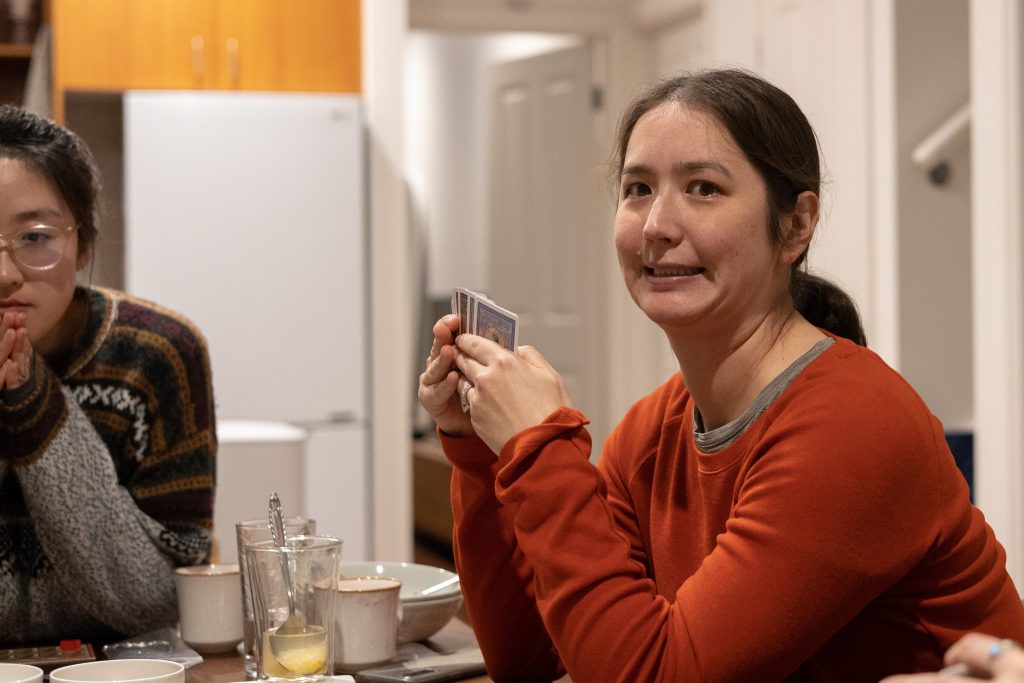 Scott left to play hockey so we took advantage of having five players and played a new game: Concordia. I didn't quite understand what was happening at first but once I finally kinda got the gist I liked it a lot. It takes too long with five people though, Scott came back to pick me up and we still weren't finished playing. We decided to artificially shorten the game so that we could all go home, and then I won, which Michael wasn't happy about, haha. I put an asterisk next to my win in my app. :P
Unpictured stuff:
I helped out at a Phoenix weightlifting competition by taking pictures and videos. It felt very weird not participating, because usually I do, but it was too soon after having covid.
We had a good bye dinner for one of my co-workers who left for an office job. It was the first time our team had gotten together outside of work since before covid. We actually never had a welcoming dinner for her, haha.
I got a massage at a new place and the guy's hands were like popsicles. Wasn't very nice.
We went away to Flowerdale, VIC for a weekend. I actually have lots of pictures from this, it will get its own post.