Time for another monthly update. Apparently all we did this winter was eat. Almost everything in this post revolves around food, lol.
We went back to my Shira Nui for my 33rd birthday. It's one of our favourite special occasion restaurants in Melbourne. Again we had the omakase which comes with 9 courses of two pieces of nigiri. They were all delicious although the final oyster/mayo one is probably my least favourite. I got a weather station (now I can tell when it's warmer outside than inside) and a board game voucher (which we used to buy Drop It).
My coworker quit and moved to England. We had an epic goodbye dinner for him at Pizza Religion where we ordered nearly every single pizza on the menu and shared all of them. It was amazing!!! We worked very hard after he left. A couple other people were on holidays or sick and we were left very short staffed. It was exhausting tbh. Things are back to normal now thank goodness.
I have been having continual problems with my SI joint which is extremely frustrating but I got one of those belts that some people have to use during pregnancy and that helped a lot. (No I'm not pregnant.) Now that we've figured out what was irritating it (split jerks) I've still been able to keep weightlifting. Next we strengthen everything around the joint.
I went out to the city for my friend Ash's birthday party. They had alcoholic bubble tea!!!!! Amazing!!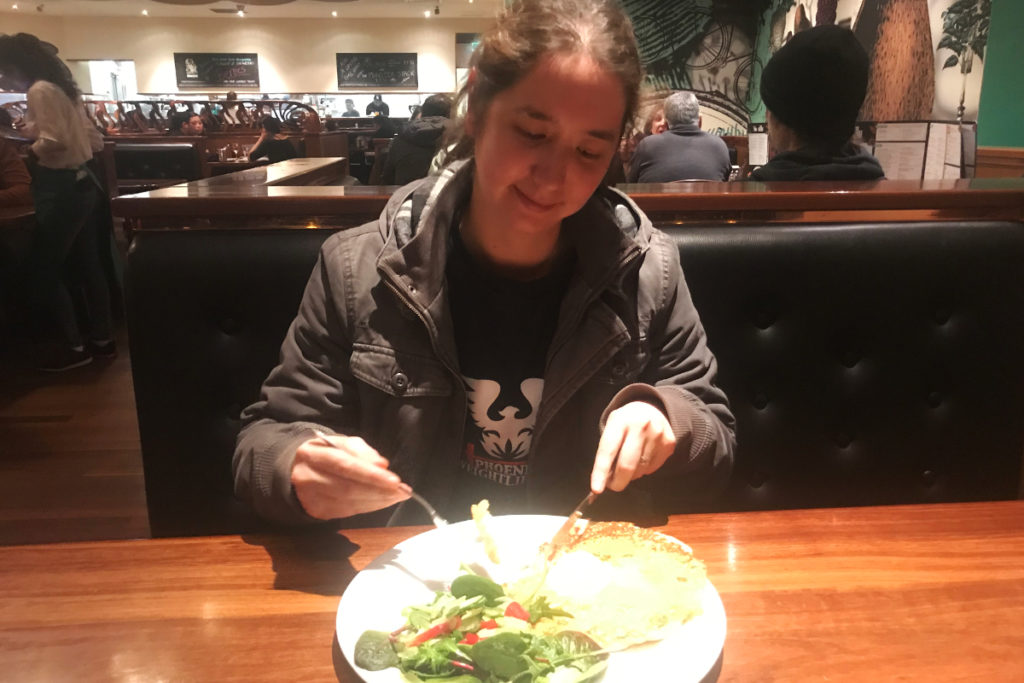 We "celebrated" our 9th wedding anniversary at Pancake Parlour with $5 pancake dinners, hahahah. I had the potato pancakes and Scott had something like bolognese pancakes. It was… good value. We'll do something nicer next year. :)
I went to the Bendigo Wool Show with Ash and Penny. There was tons and tons of wool and sheep and crafty stuff. I bought some Bloom wool from Bendigo Woolen Mills and got Scott a bowl and a platter from his favourite pottery ever, Bendigo Pottery. The timing was excellent actually because the traditional 9th anniversary gift is pottery!!
Scott's boss is on Australian Survivor and it's weird seeing her there. She's doing pretty well but I can't imagine she will win when she's already quite rich.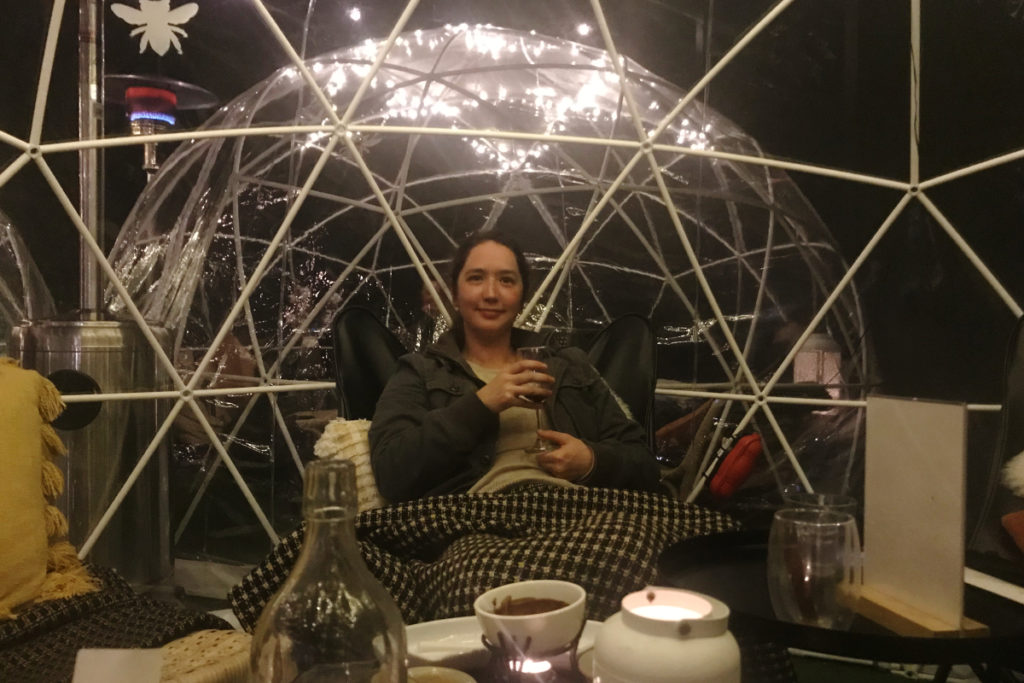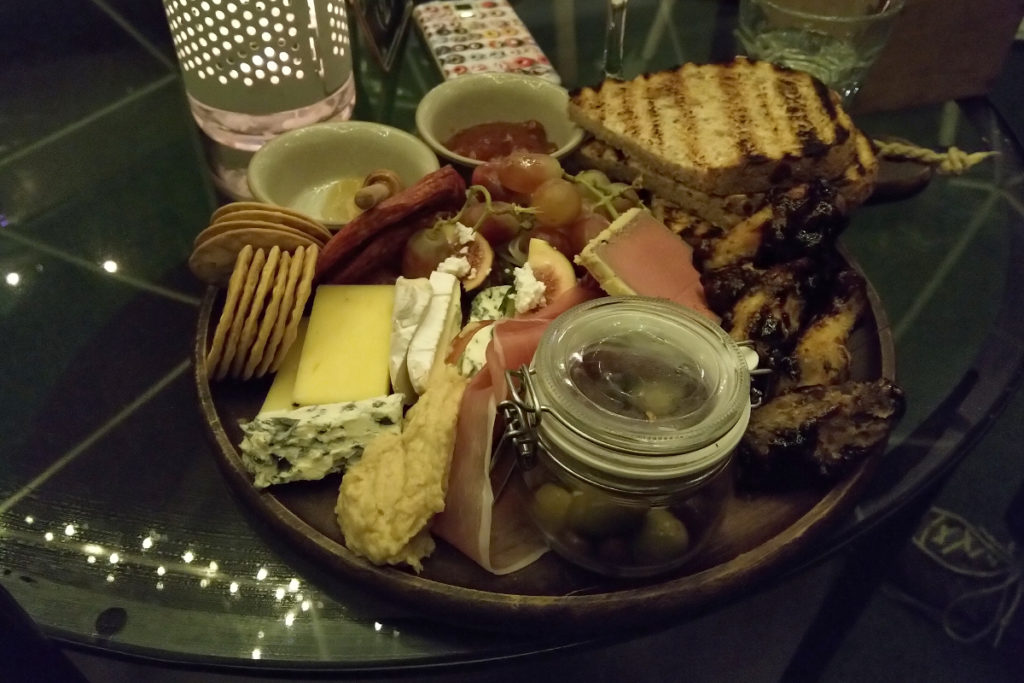 We had dinner in a bubble for our July #SMAJ. It was chilly at first but they had blankets and hot toddies. I enjoyed the bubble tent experience.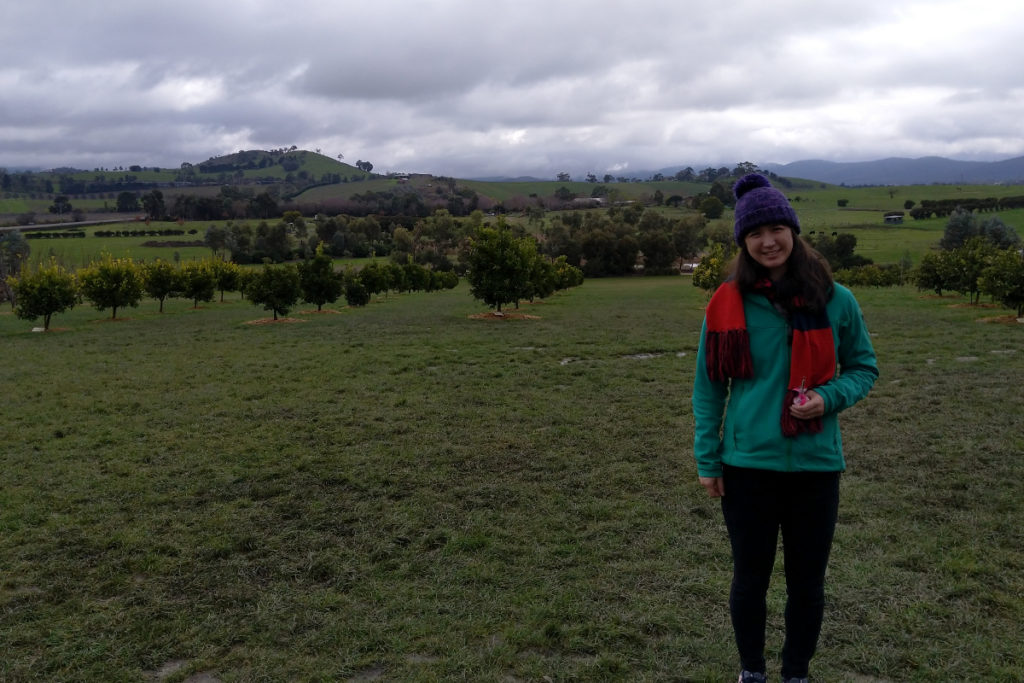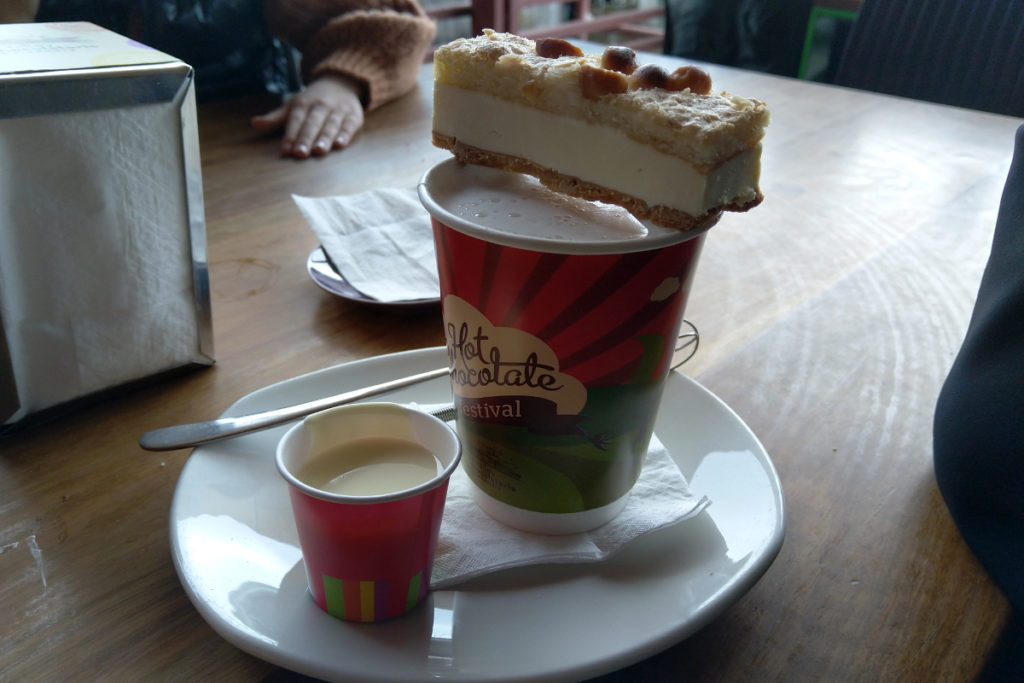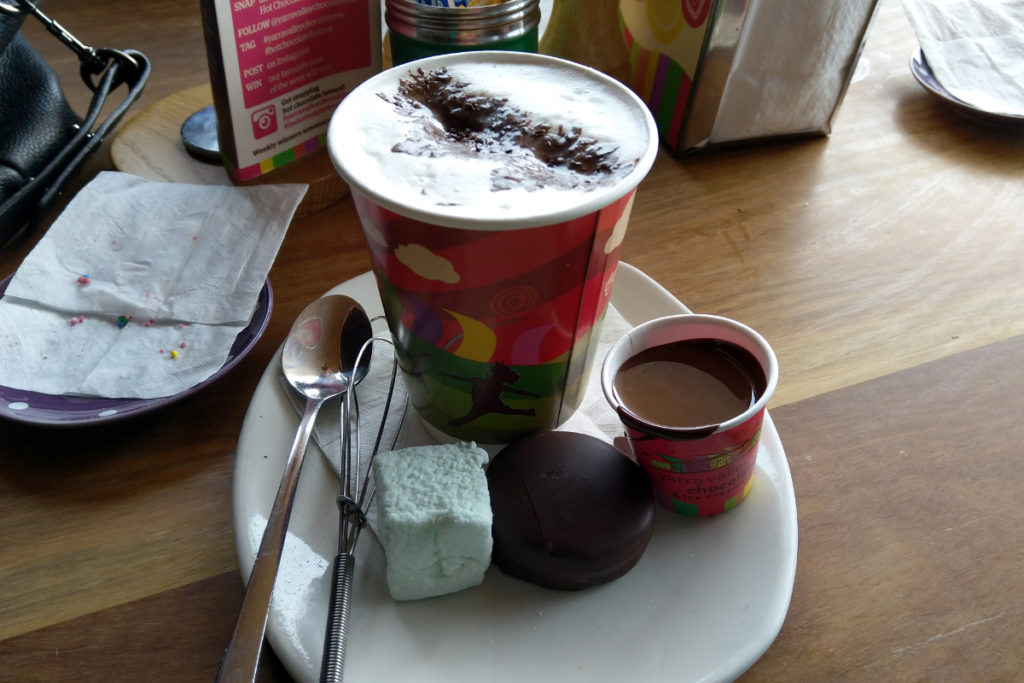 August #SMAJ was the hot chocolate festival at Yarra Valley Chocolaterie. I ordered the mint ho cho with a homemade mint slice and Scott ordered the macadamia ho cho with macadamia cheesecake, but we liked each other's better so we traded. Jemma and April came too. It was an overwhelming amount of sugar and chocolate. Afterwards we went to Four Pillars Gin in Healesville and I did a gin tasting which was cool but I didn't buy any because I don't particularly like gin.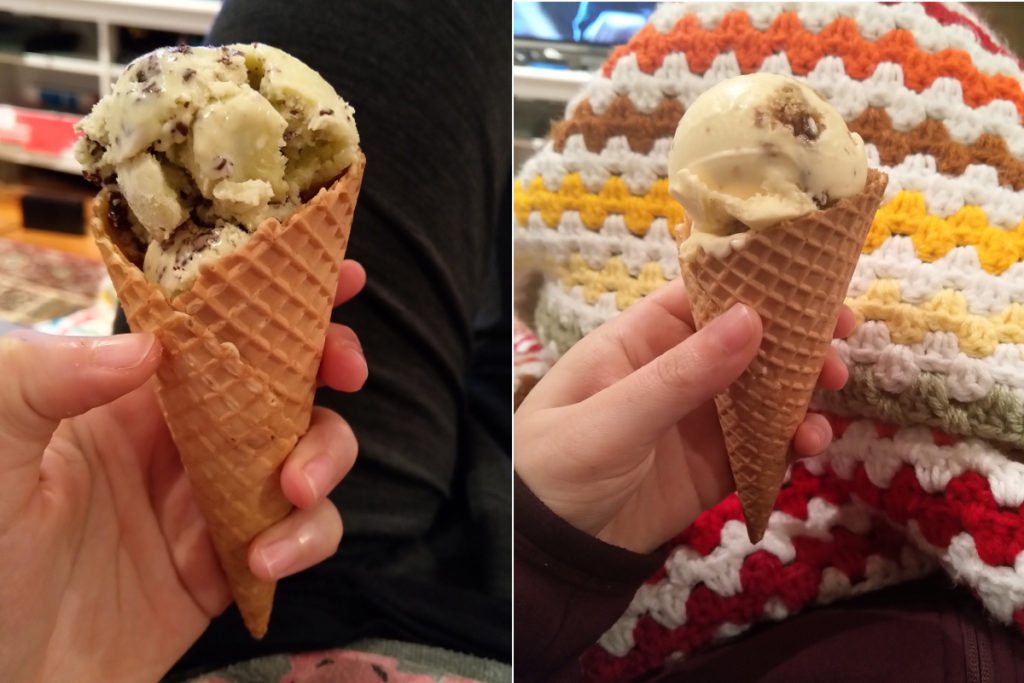 Ice cream all the time. We pretty much always have ice cream in the freezer these days hahaha. That ice cream maker was an excellent birthday gift last year. Left picture is real mint choc, and the right picture is white chocolate ice cream with blondie chunks. The white chocolate base is my current favourite recipe at the moment. It's easy to make and suuuuper creamy and smooth. Much better than just regular vanilla. Other ones we've made lately: peanut butter chocolate, vanilla with Nanaimo bar, coffee, vegan coconut strawberry.
BY THE WAY I'm actually losing weight on this nightly ice cream diet, lol. Maybe I have worms. But actually I guess it balances out with walking to work and running around at work and weightlifting training.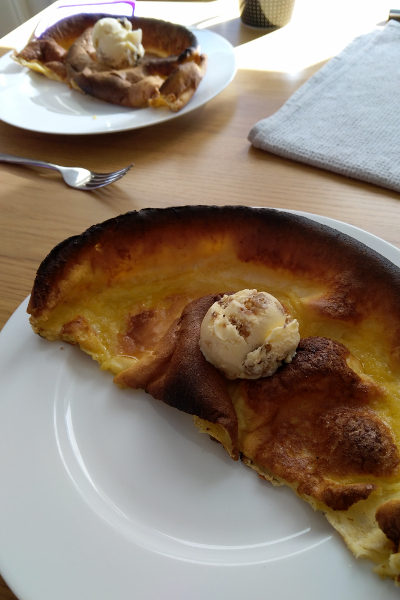 More diet food. Half a Dutch Baby with a scoop of homemade ice cream. Anyone want to come over for brunch? I'll make it for you.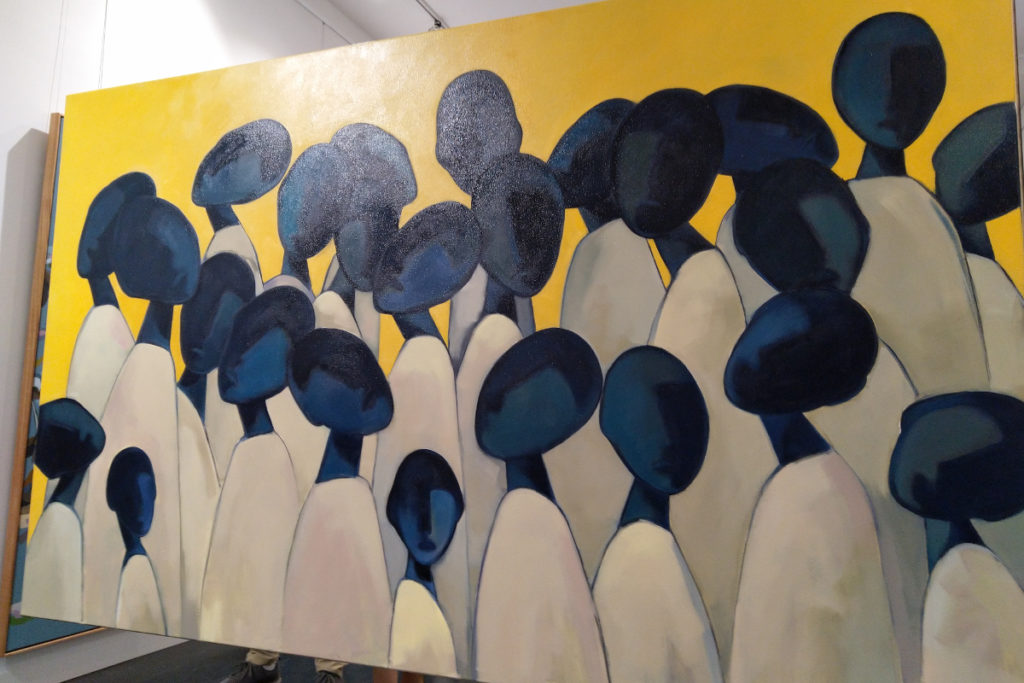 I went to my friend Zory's art show called Incognito. She used to do weightlifting with me but had to stop when she got a job too far away. Anyway her show was really cool.
Bummer Weekend Part 1: There was a house that we REALLY liked and was actually in our budget. We'd checked everything and been to see it several times. It didn't seem to have any of the weird problems that every other house has. We had PLENTY above the asking price but it wasn't enough, the house sold for $151K more than the listed price. :(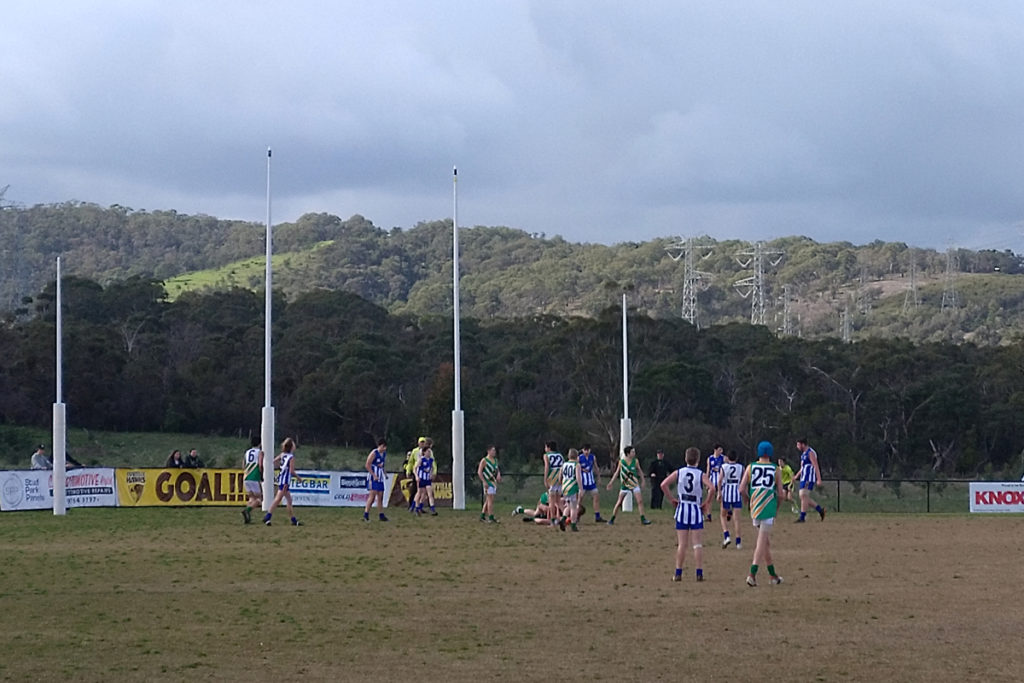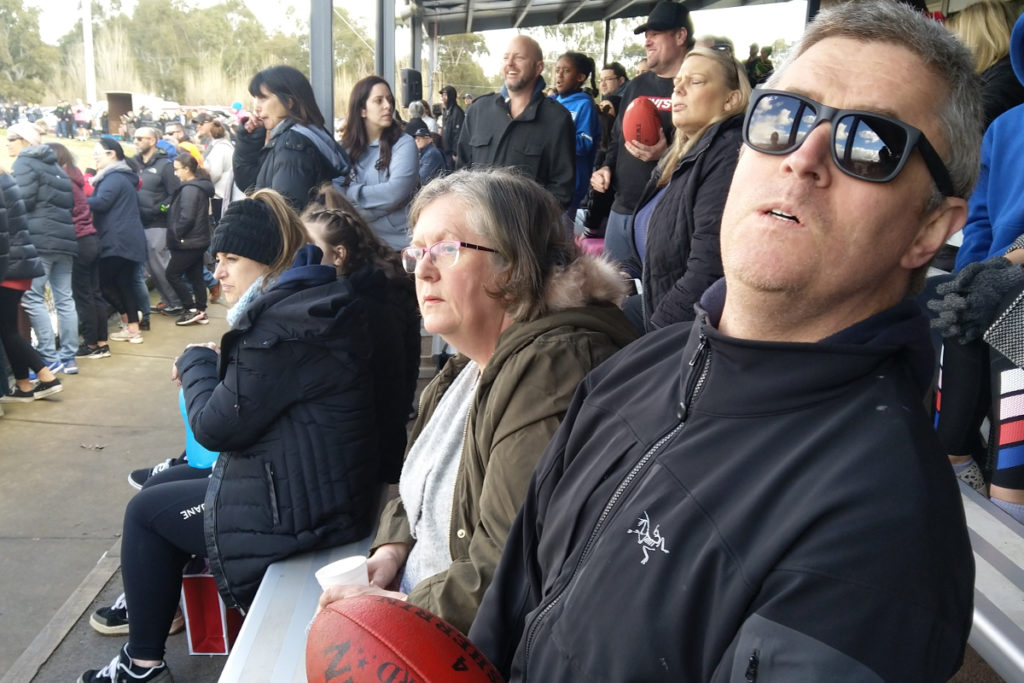 Bummer Weekend Part 2: Noah's footy grand final. Unfortunately they got crushed. At least we saw Noah kick a goal.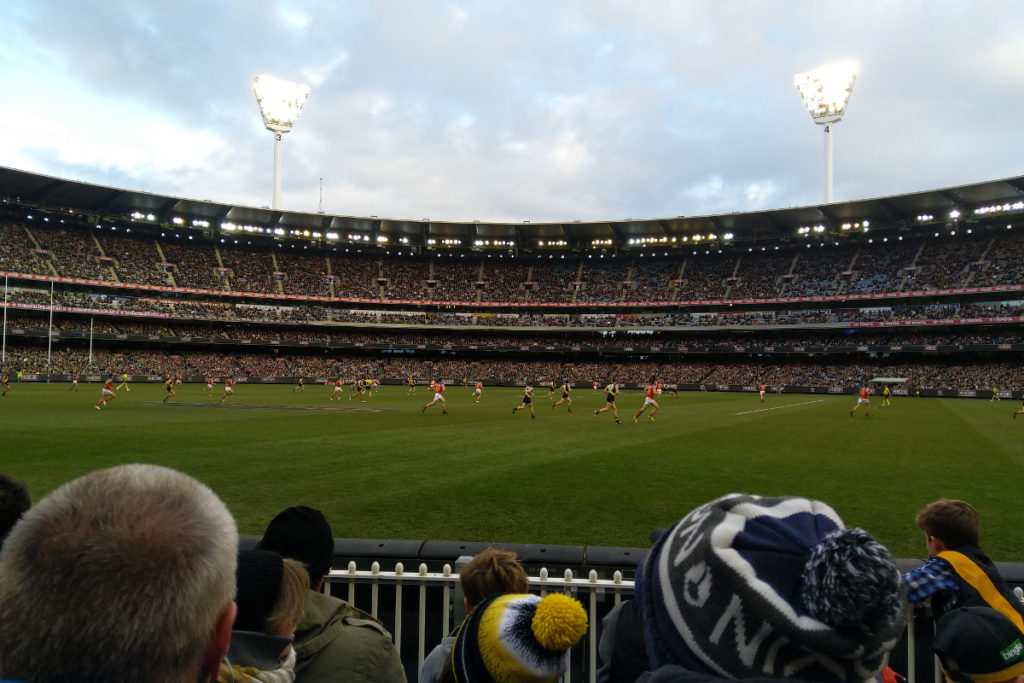 Bummer Weekend Part 3: We went to the Richmond v Brisbane game with my friend Connor from work. He saved us great seats and we had fun but Brisbane lost and Scott was sad.
Not getting that house really sucked. There hasn't been any other properties since then that interest us. The market should pick up a bit now that it's coming in to spring but yeah nothing so far. At least we got some auction practice in so next time shouldn't be quite so scary.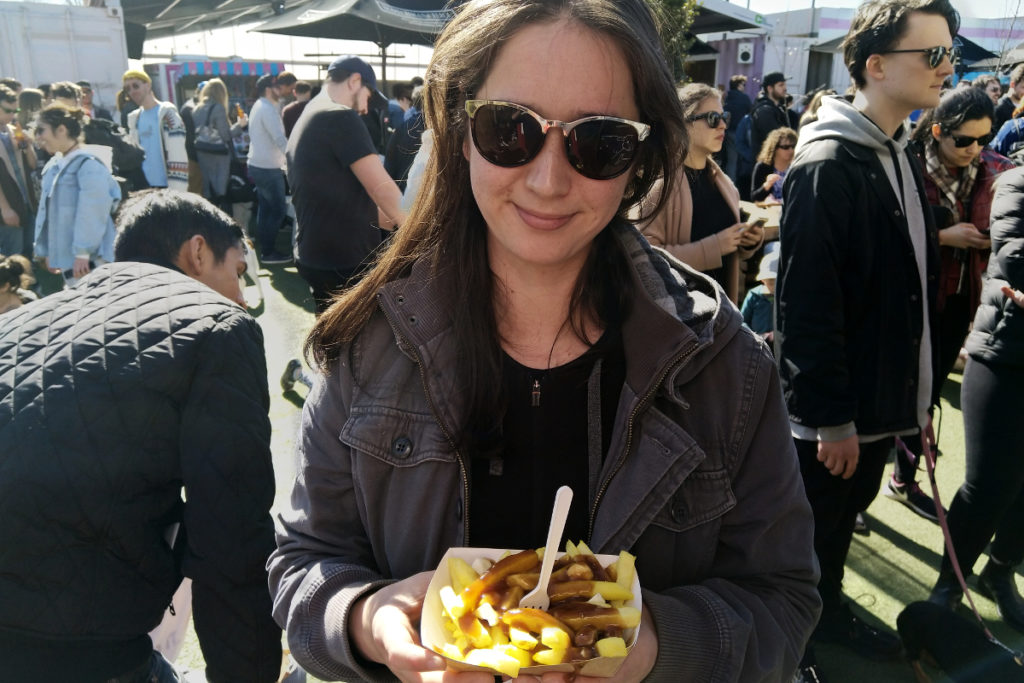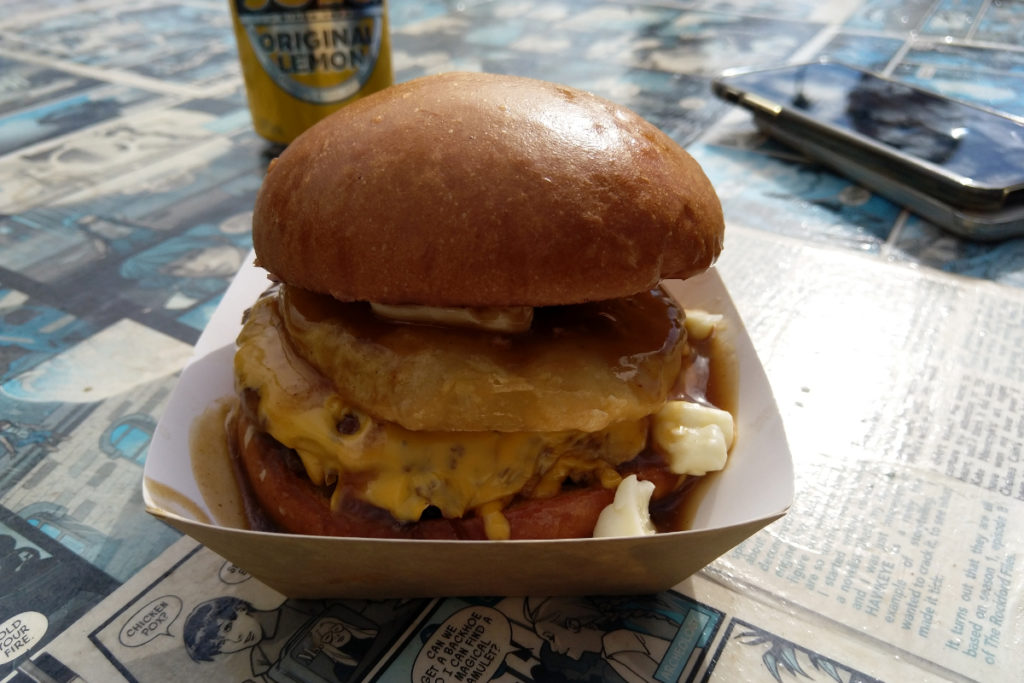 There was some good parts of Bummer Weekend though. We drove out to Ascotvale to attend a POUTINE FESTIVAL. It was sooo busy and cost more than a ski lodge poutine but this was a special treat. We got an original poutine, with real imported cheese curds, and a ridiculous poutine BURGER. The burger had a potato cake, cheese curds and gravy, plus a regular patty with cheese, hahaha. It was wet and sloppy but tbh I liked it quite a bit.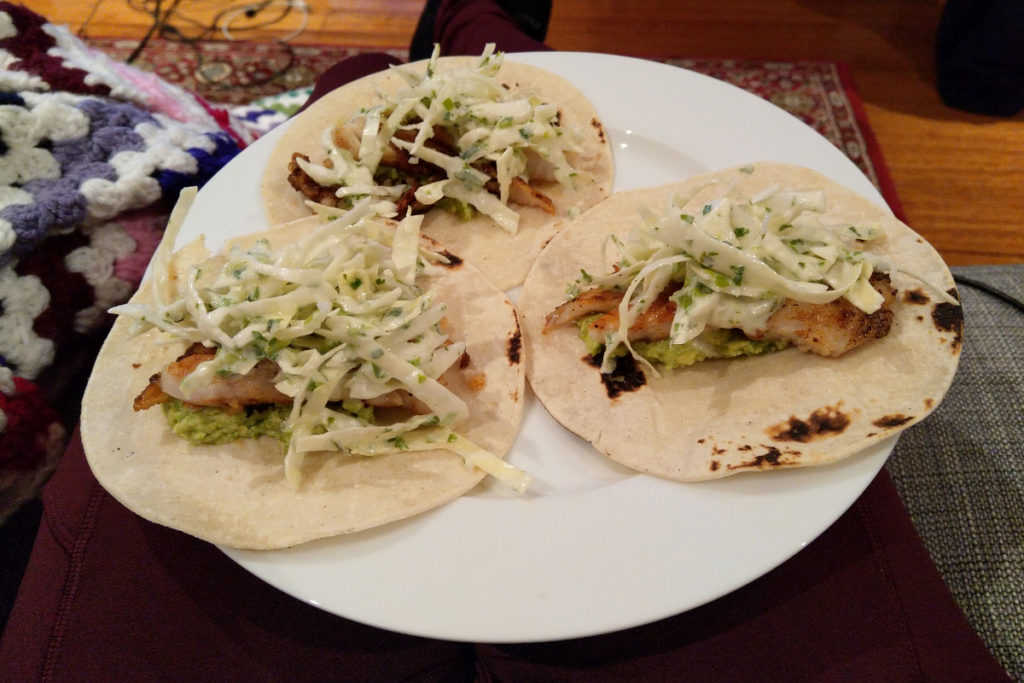 Coles sells corn tortillas now! I made delicious fish tacos with cabbage slaw. (I substituted basa fillet for the shrimp in the recipe.) Mexican ingredients are gradually getting easier to find here. You used to not be able to get black beans either!
Last weekend we had Myles's 2nd birthday in the morning and Michelle's 40th birthday in the evening. To kill time in between we went to see the new Quentin Tarantino movie (I thought it was weird). Both parties were nice and any day that you get to eat two cakes is a good day.