I have wanted to see whales from land for a long time. I'm always looking, but hadn't had any luck so I looked up the best places to see them in the world and one of those places happens to be from an island just off the coast from Brisbane. How convenient.
Humpback whales migrate up and down the East coast of Australia every year and pass by very close to the the Eastern point of North Stradbroke Island on the "whale highway". So I booked an Airbnb right in Point Lookout for a couple nights to maximize our chances of seeing them.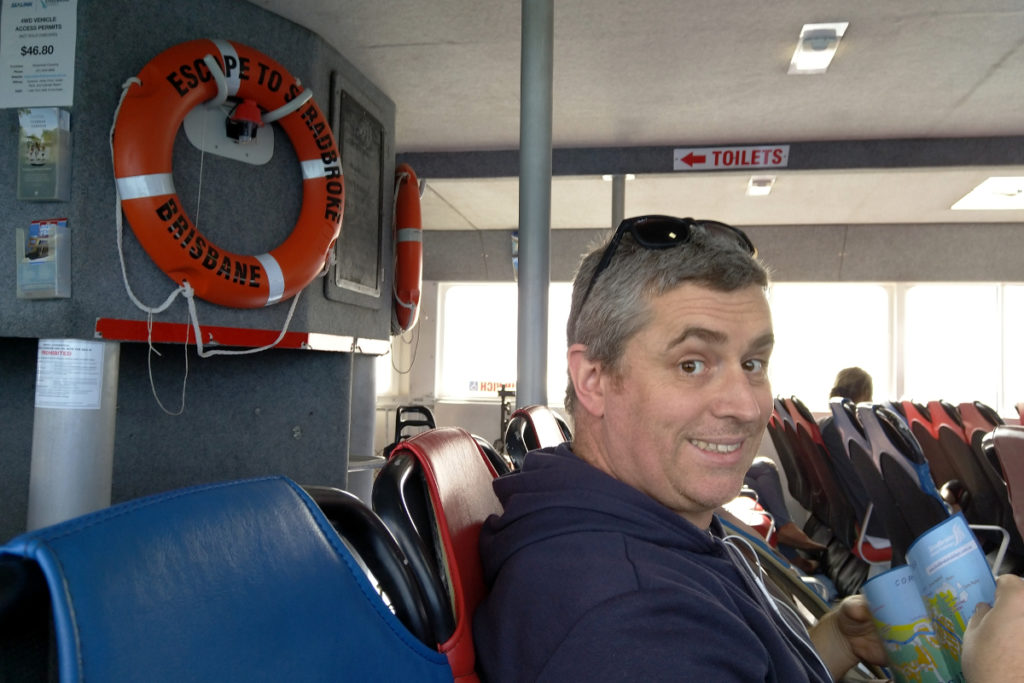 It was a bit of an epic journey to get from Surfers Paradise to Point Lookout by light rail/train/train/taxi/ferry/bus, but it was relatively pleasant.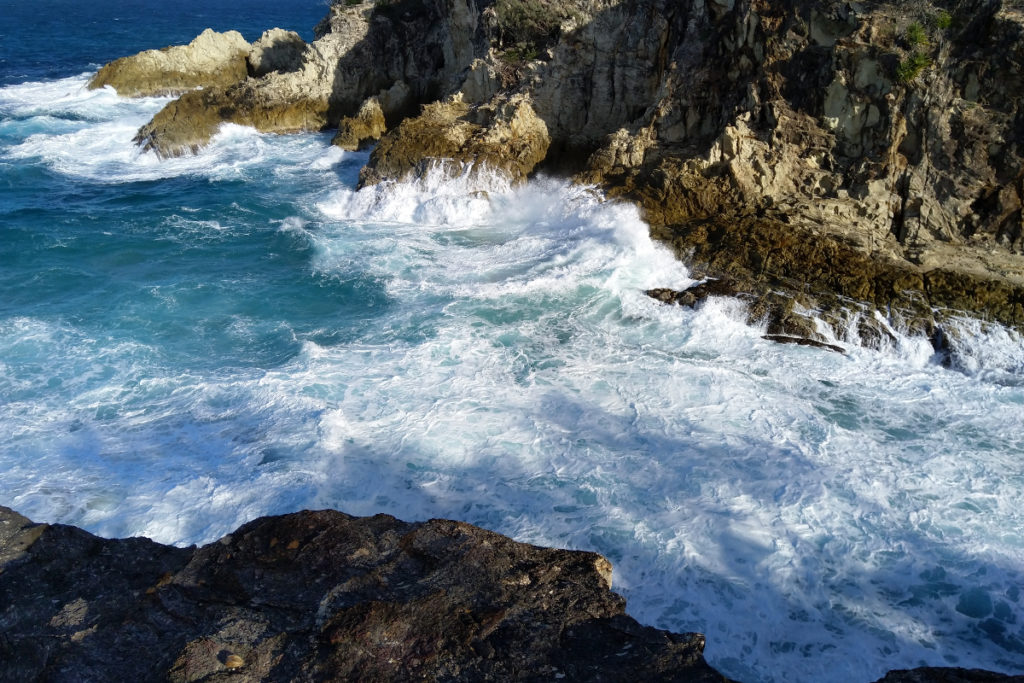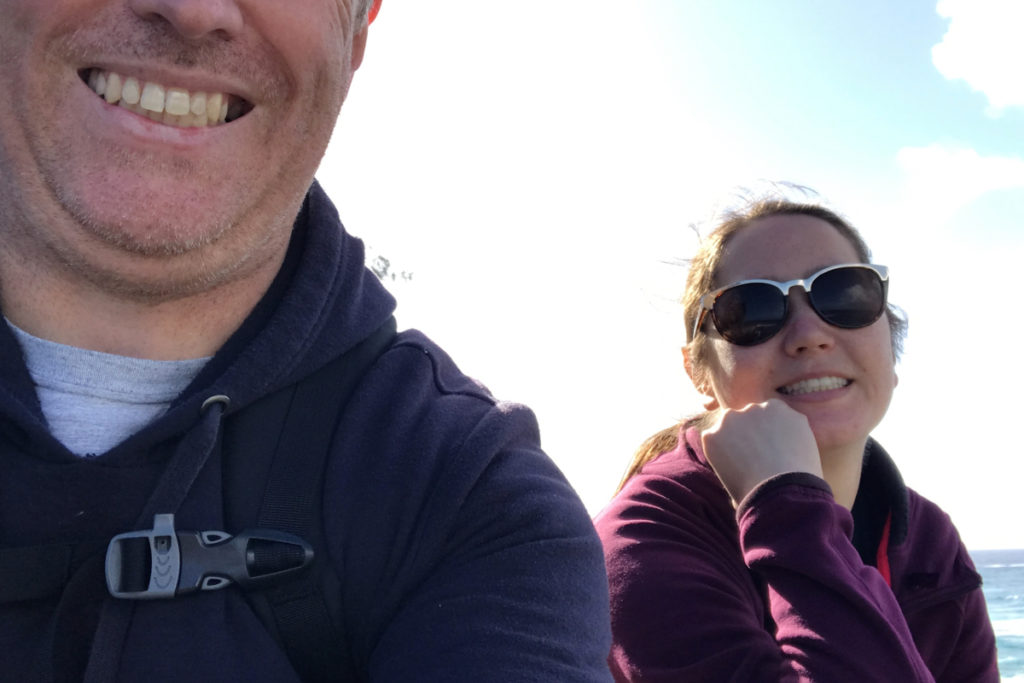 The first thing we did after dropping our bags off was head out to do the Gorge Walk. We saw whales almost right away! A few blowholes and we even saw a whale swim REALLY close to shore right below us. Another person said that whale had a calf with her but we missed that.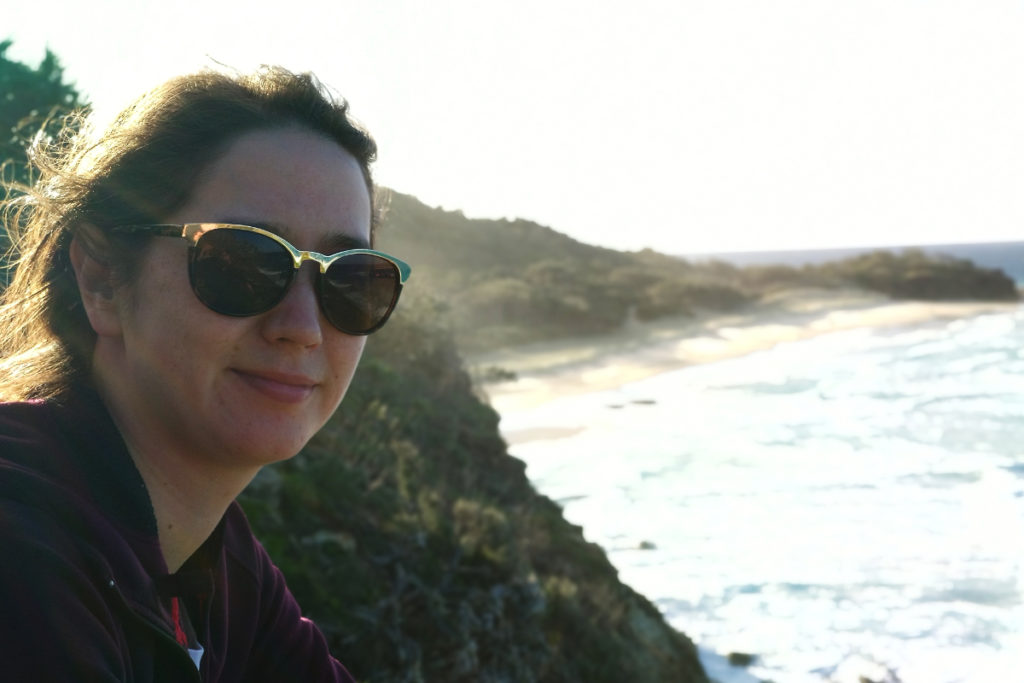 Life goal complete! I was already satisfied.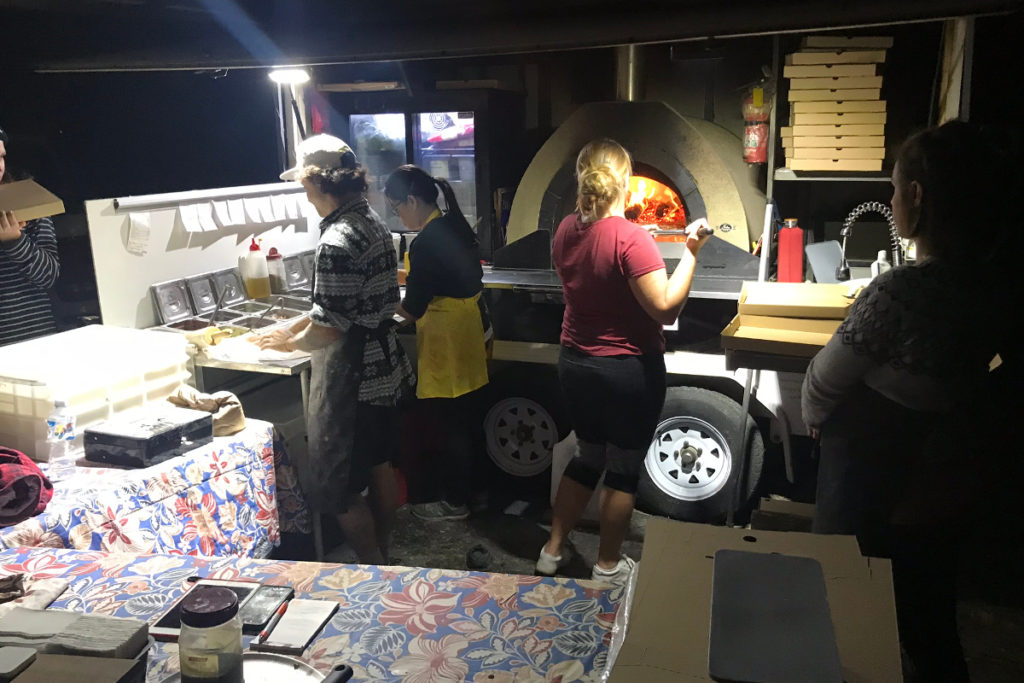 We walked down to Cylinder Beach to go to what I thought was a pizza restaurant but was actually a food truck in a parking lot. Everyone else was just driving up and getting takeaway but we didn't have that luxury so instead we ate in the dark on a concrete bollard. The prawn and chorizo pizza was delicious and I didn't mind the ambience tbh.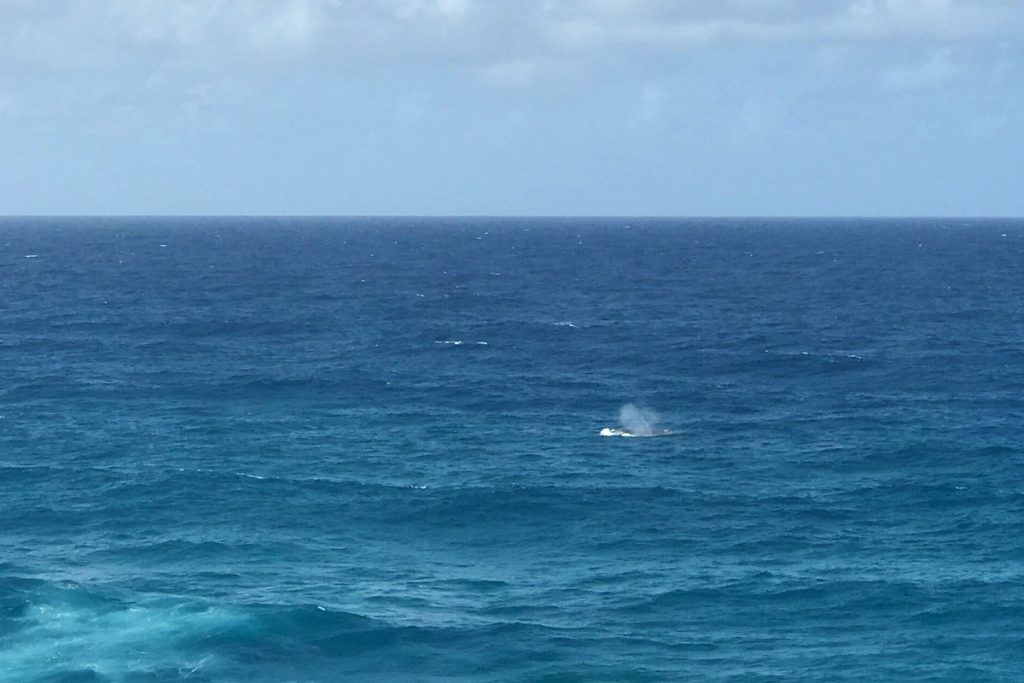 Whale!!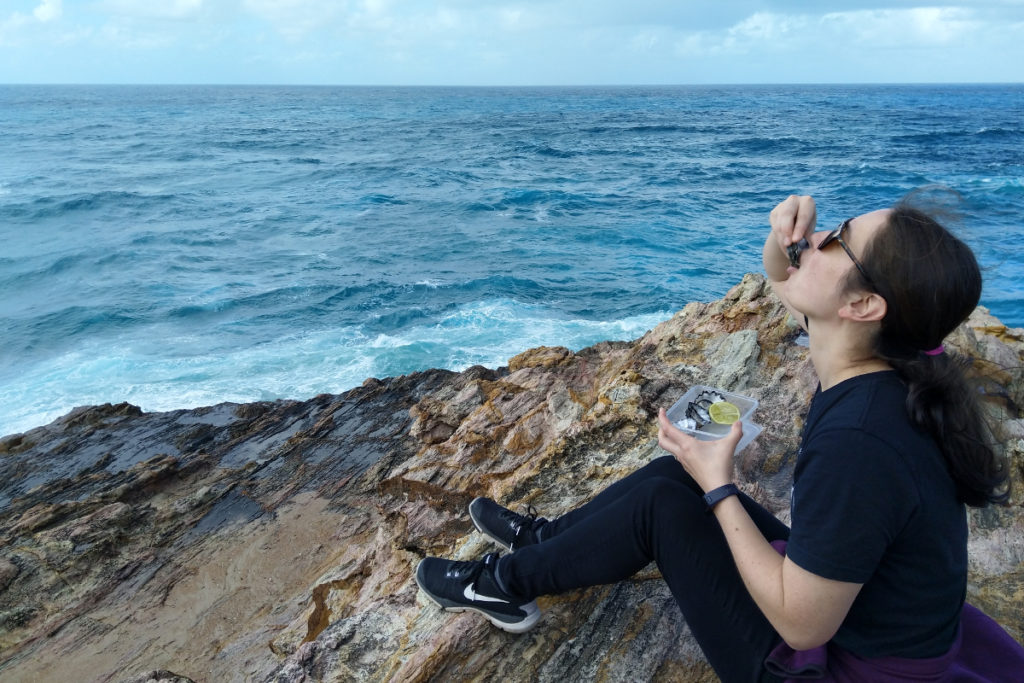 We bought some oysters and salmon to eat by the seashore while watching for more whales. We saw SO MANY. Like 25+!! Whales everywhere!! Some of them breached so nicely that we could see the white parts under their mouths. We saw turtles and dolphins too.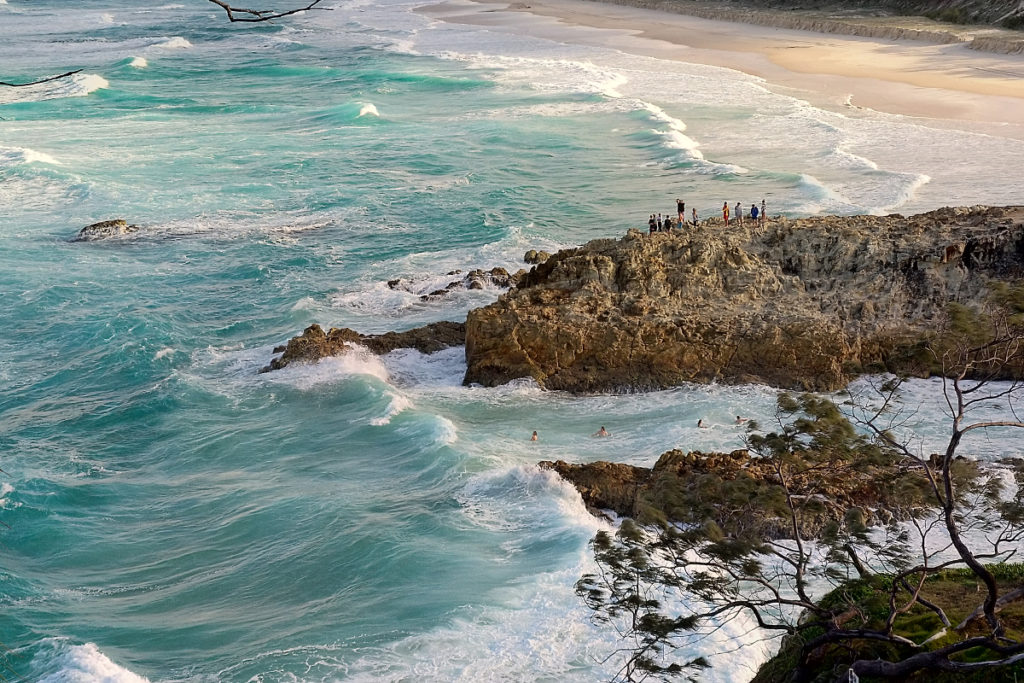 Check out those maniacs! They were jumping off the end of the rocks and then swimming back to the beach. Bonkers!
Eventually we decided we saw enough whales and walked down to the RSL for a cheap drink. We still saw even more whales while sitting on the balcony!
We bought some fresh Spanish mackerel and veg on the way back to grill for dinner. So nice. I love seafood so much.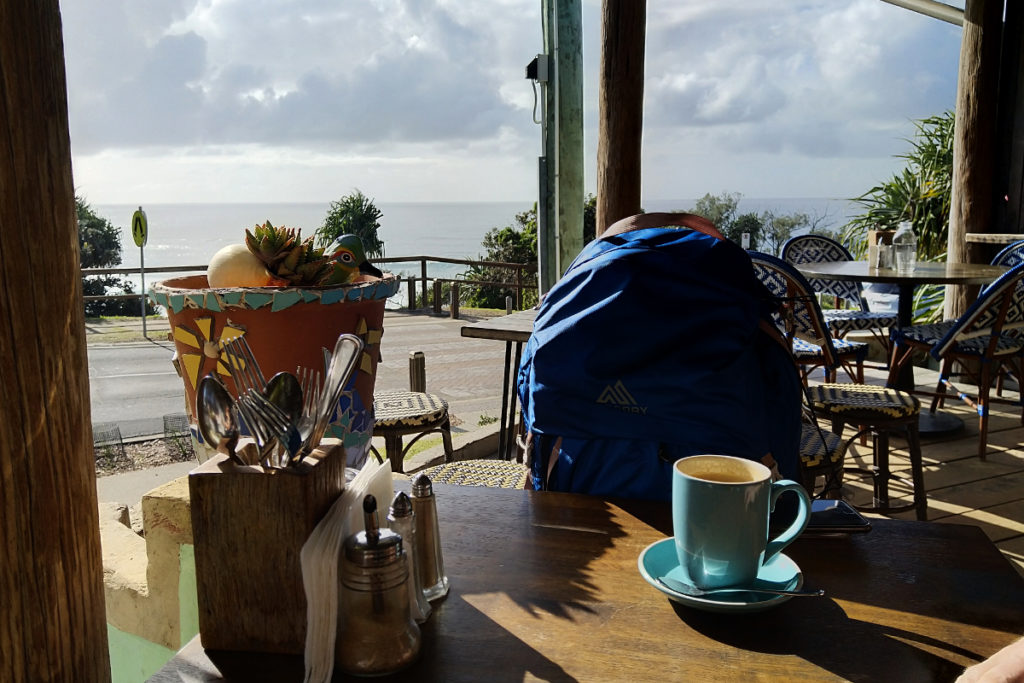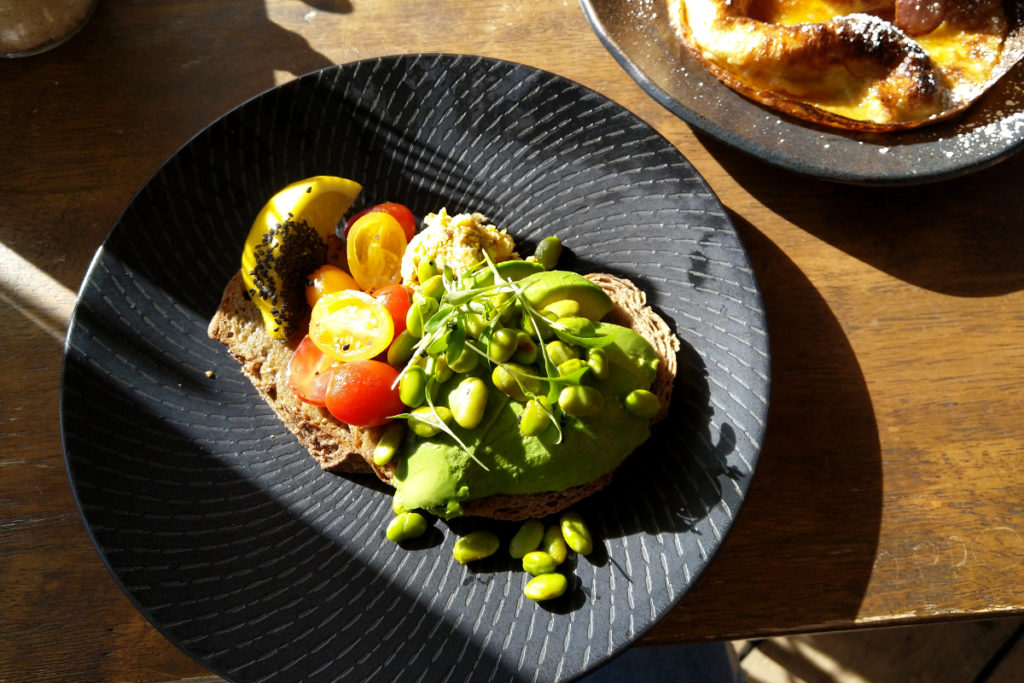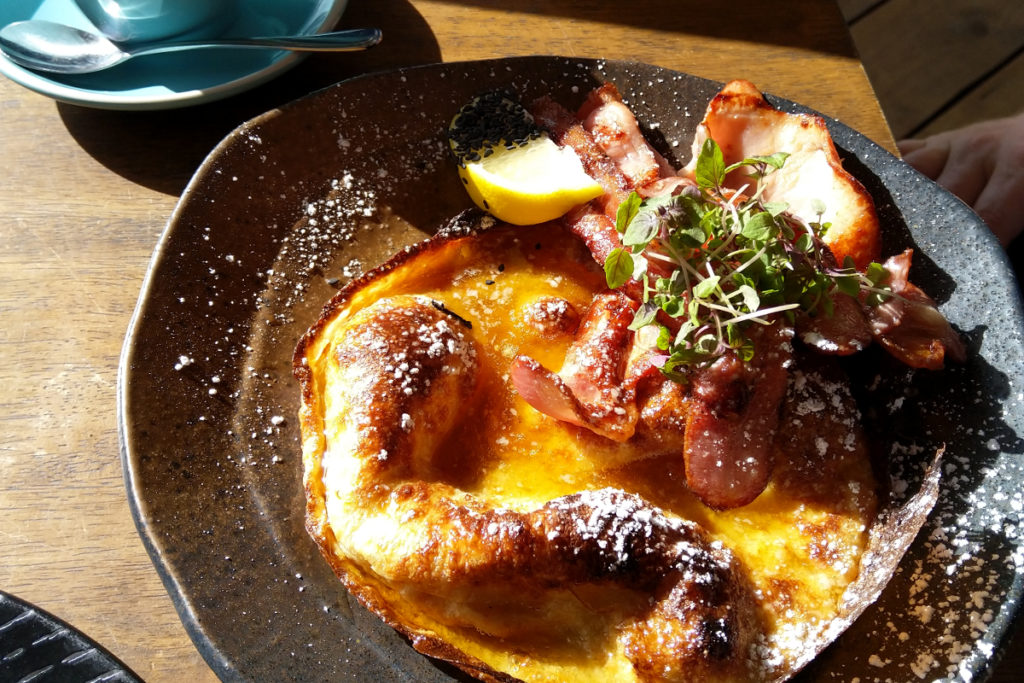 Brunch at the Blue Room to cap off a very relaxing and satisfying couple of days on Straddie. I had avocado toast and Scott had a maple bacon dutch baby. Both were very tasty with a lovely view from the patio. Yes, we even saw a couple more whale spouts while eating.