This was a couple months ago but it was so delicious I still want to share it.
Cassia took me to Ebeneezer Place, a cute little side street in the Adelaide CBD with a lot of little cafes. We checked out every option and then decided on Afghan for lunch.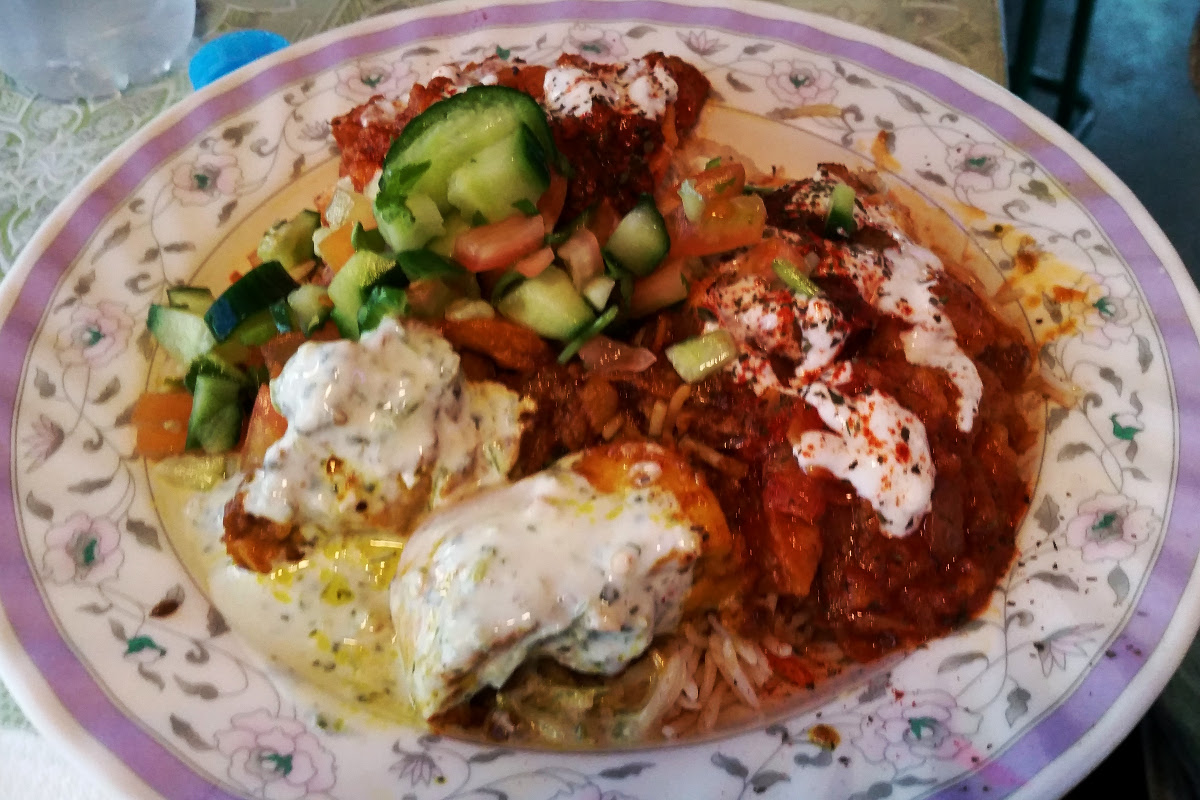 Neither of us could decide anything because every single thing on the menu sounded nice, so with the help of the very patient waitress we both got mixed plates where you can choose three items. Cassia picked Morgh Degee (chicken marinated in yogurt and Afghan spices), Banjan Borani (eggplant simmered in tomato, with yogurt sauce), and one of the dumpling options (sorry, can't remember which).
I picked the eggplant, dumplings, and Lamb Qormah (lamb curry).
Both plates came with rice and a little side salad.
It was all so good!!! The eggplant was delicious, the chicken and dumplings were great, but the real highlight was the lamb curry. It was tender and meaty and super yum. I also liked the casual relaxed vibe of the place and how all the dishes were mismatched pieces. Very cute.