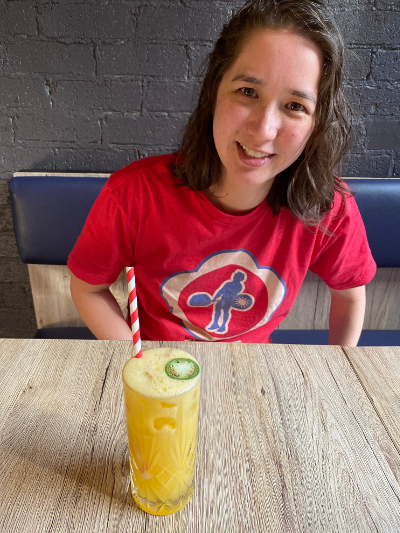 "It's Getting Hot In Here" (tequila, jalapeno syrup, mango & lemon). Pretty spicy!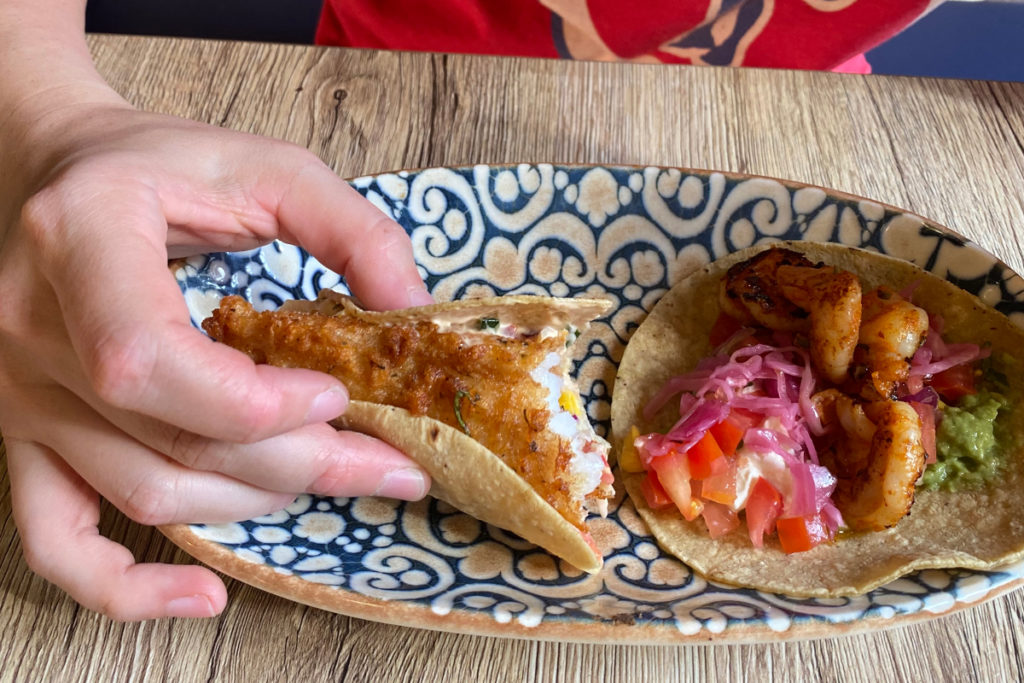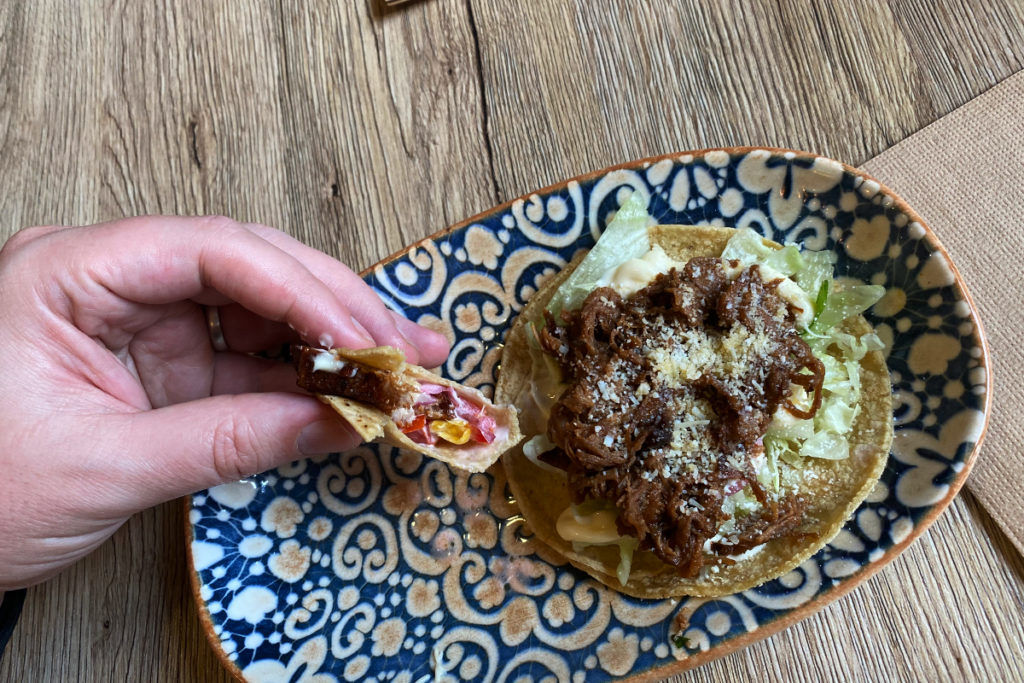 Taco Tuesday $5 tacos.
I had a fish taco (with papaya slaw and jalapeno salsa) and a shrimp taco (with pickled onion, pico, sour cream and guac). Scott had a beef taco (with lettuce, cheese, pickled onion and bbq sauce) and a pork taco (with pickled vegetables, mayo, pineapple and pico).
The fish was the best part, it was so crispy and delicious. They were ok value for $5 each on Taco Tuesday but on the regular menu they were ~$15 each!!! That would be outrageously because I could very easily eat 3 for a full meal. We wondered if they make them bigger on regular days?