I've always loved Taco Bell. But I only need it once or twice a year, which is good because it's always been hard to get (except for that brief great time where there was one on the way to trampoline lessons!). Until now… because they just opened two restaurants in Melbourne.
I made Scott wait with me for one hour for the grand opening of the one on Chapel Street. :D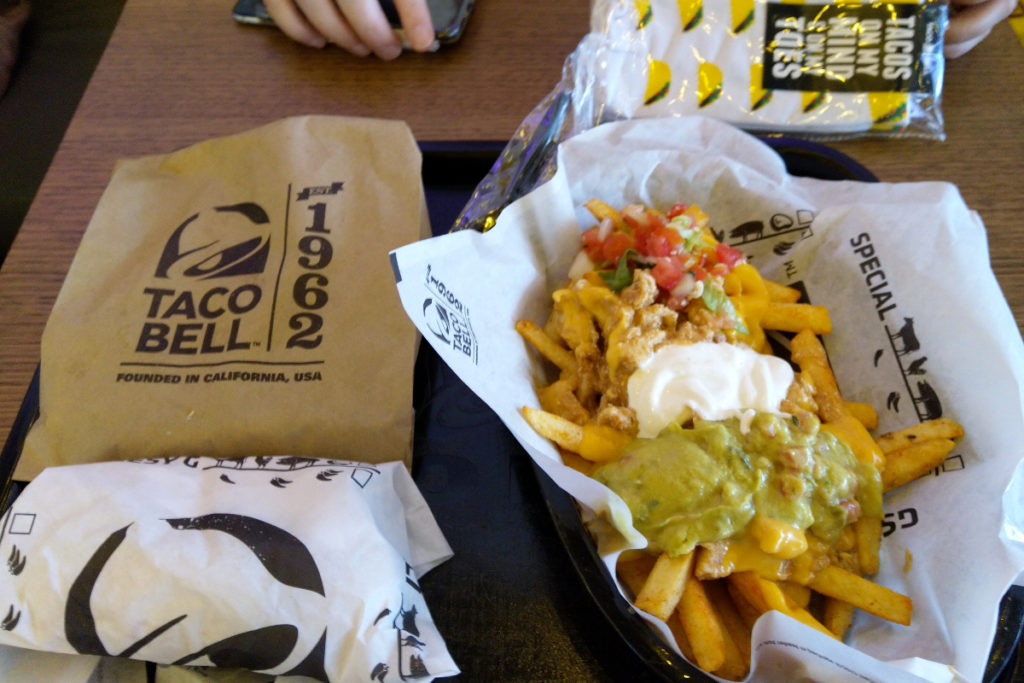 I ordered a lot hahahha. A beef crunchwrap supreme, pork cheesy gordita crunch, and chicken stacked chips supreme. (They threw in a pair of free taco socks!)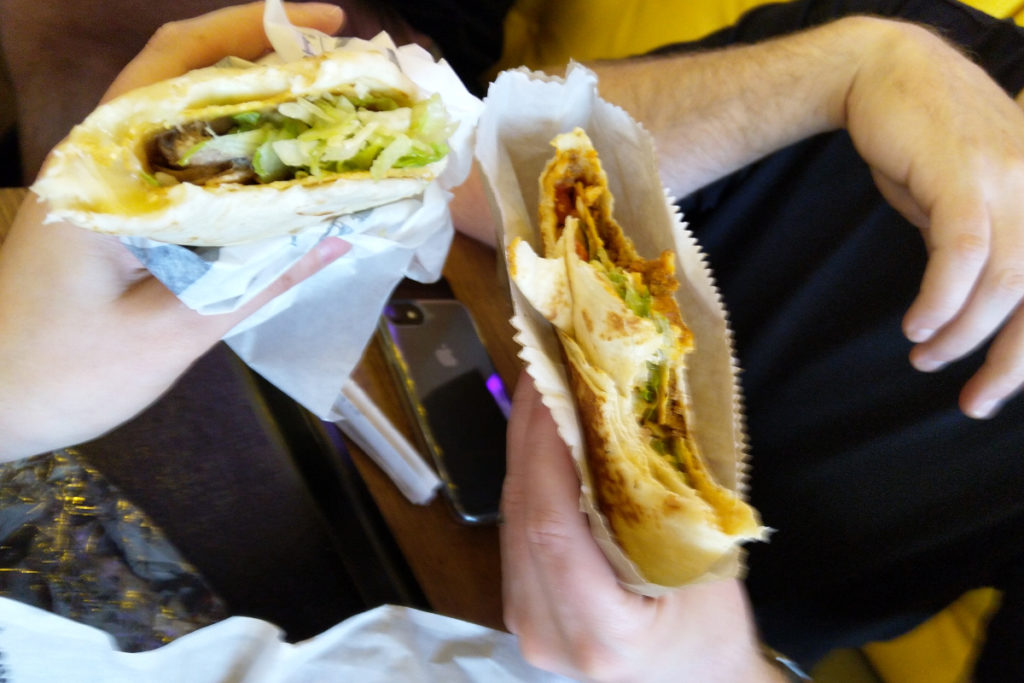 Everything was good (in a low expectations T Bell kind of way). It's not quite the same as the American version… it was more nicely put together and had better toppings. The tomatoes were actually red instead of white, the lettuce was crisp, and it even had guacamole. However, they don't have free sauce packets so they lose some points there.
The service was excellent.
I'll definitely go back if I'm in the area. The other one is right near where a lot of my weightlifting competitions are held so that might be my new post-comp treat.