June 24th – June 28th, 2016
It was a bit of an ordeal getting to Lund, Sweden, due to a broken train track combined with a holiday weekend. We waited 5ever in Malmö for the replacement bus that never showed. Finally a very nice Swedish girl offered to let us share her cab, since she was going to be getting reimbursed anyway, so we finally made it to Lund, many hours late.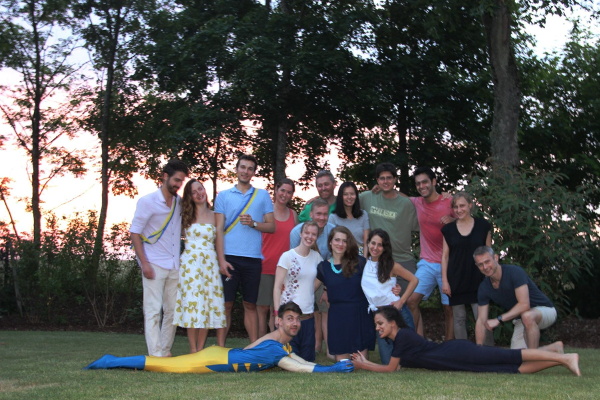 We found Sarah, and then got ready to go to a Midsummer party at her friends' place. Lund is a university town, so there are a lot of students, from all over the world. We ate, drank, played games, jumped on the trampoline until the sun finally started going down (2 AMish?) and then caught the bus (yay public services!) back to Sarah's dorm. It wasn't long until the sun was already starting to come up again (4 AMish)!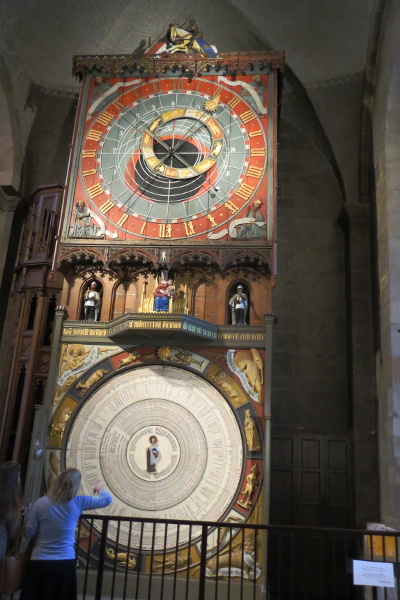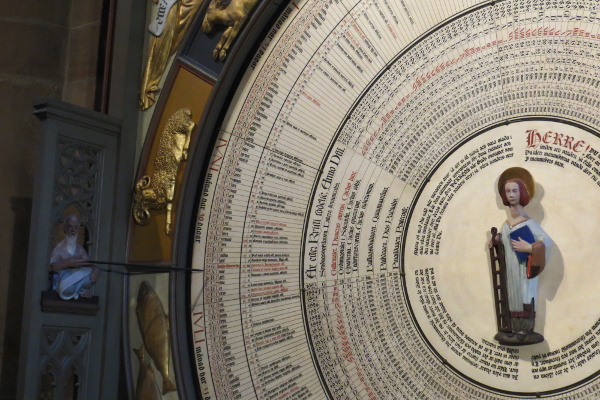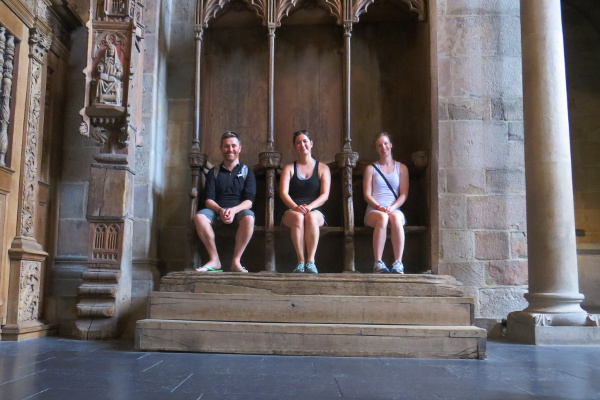 Sarah took us around on a walking tour of Lund. I especially liked the fancy clock in the cathedral. It gives all sorts of information about dates and astrological signs, and other things that we couldn't figure out. It does a cuckoo clock thingy too but we weren't there at the right time.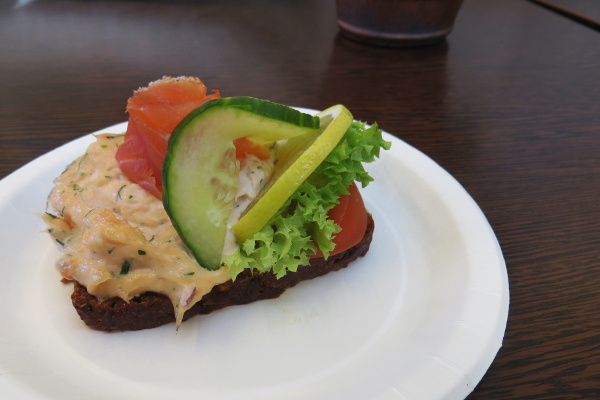 I couldn't visit Sweden without having a smørrebrød!
It was fun hanging out with Sarah. We marathoned the entire latest season of Game of Thrones so Scott could catch up and Sarah could watch the last episode. We cooked weird meals with all the things she had left in her food supply since she was leaving in a week. We went to sweet Swedish parks with hammocks and outdoor gym equipment and parkour structures. I tried Kalles Kaviar, new types of candy and ciders. We did NOT try surströmming, sorry.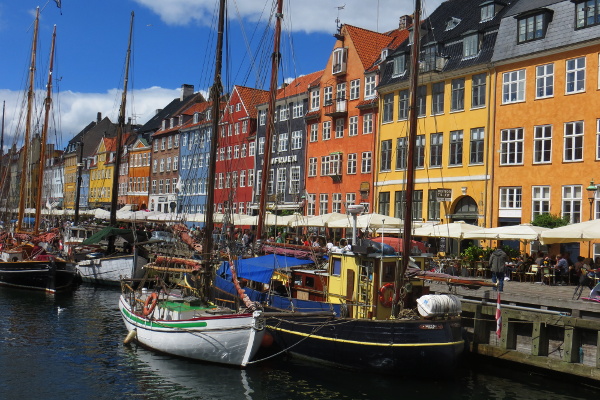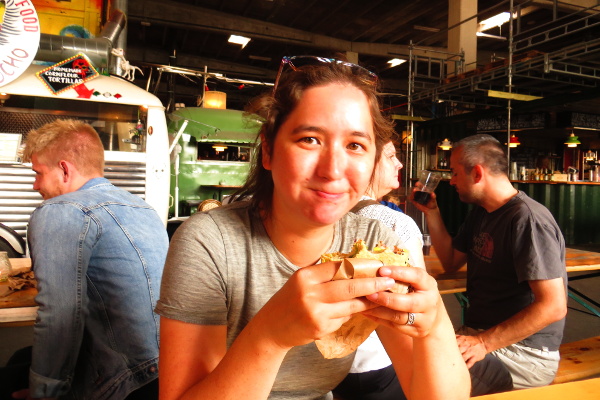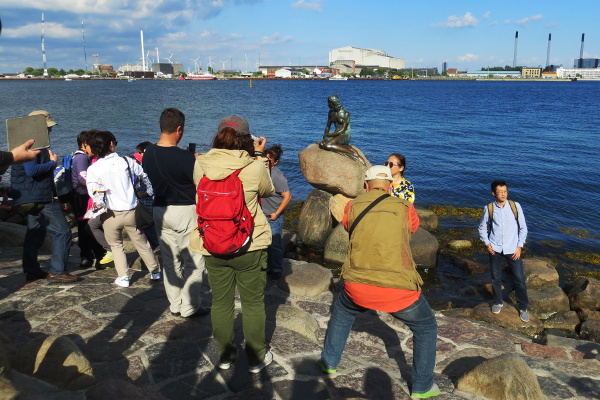 We did a day trip to Copenhagen one day.
We went to a very hip street food market that I had seen on TV. I had a salad wrap where the wrap was made out of egg. We went to the Danish National Museum which was really cool (and free!) but only had time to look at the viking and medieval stuff before it closed. I would want to go back some day because I think there is a whole floor dedicated to Lego!
We took the bus (free with intercity bus ticket!) to the mermaid statue because we are tourists. There were a lot of people there. It reminds me of the girl in a wetsuit statue in Vancouver, although apparently that artist doesn't think they are similar.
Copenhagen was cool but everything was SO EXPENSIVE! I tried to get over it, because YOLO, but it wasn't easy! I liked the very photogenic canals, and that there is an amusement park right in the city. They also have the healthiest 7-11 I have ever seen, so many salads!!