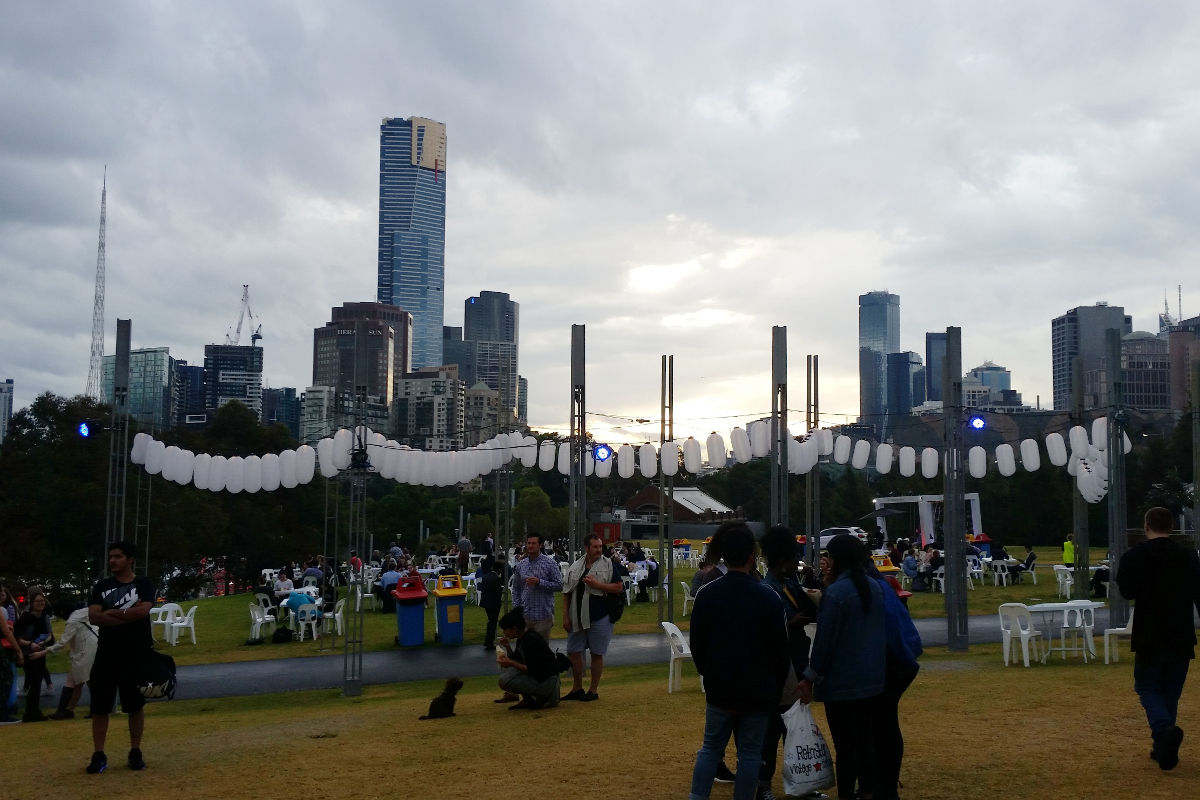 The Noodle Market in Birrarung Marr is long over but I still wanted to show you stuff. I'm sure it will be back next year anyway.
We went early (around 6pm) on a drizzly day and there were almost no crowds. This was very good because I wanted to check out all the options before I decided what to buy. And there were A LOT of options!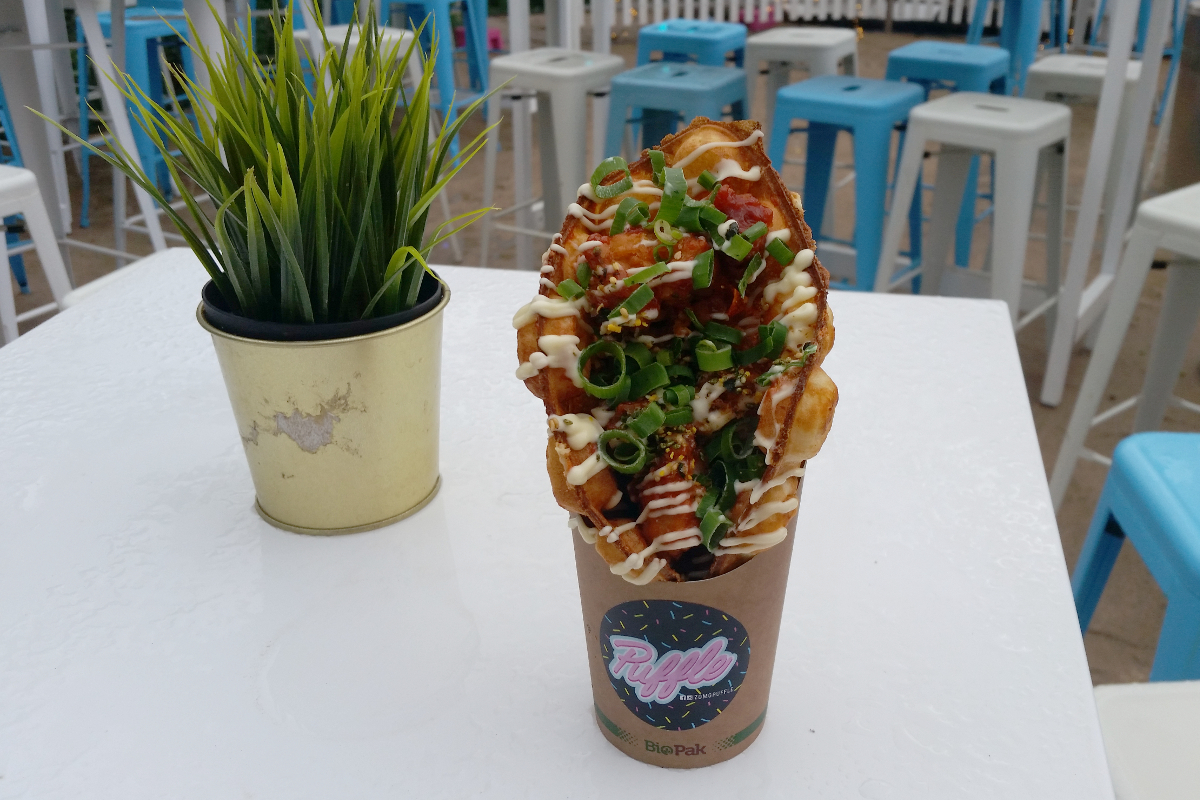 KFC Cheese Puffle: Korean Fried Chicken stuffed inside a cheese puffle topped with Japanese mayo and shallots
I ended up choosing a very Instagramable puffle from Puffle. It was yum. Cost $17 though!! It was very hefty at least. Plenty of chicken.
Scott had a Chicken Satay Roti from Shallot Thai, which had chicken satay, salad and peanut sauce in a roti wrap. And Natasha had veggie noodles.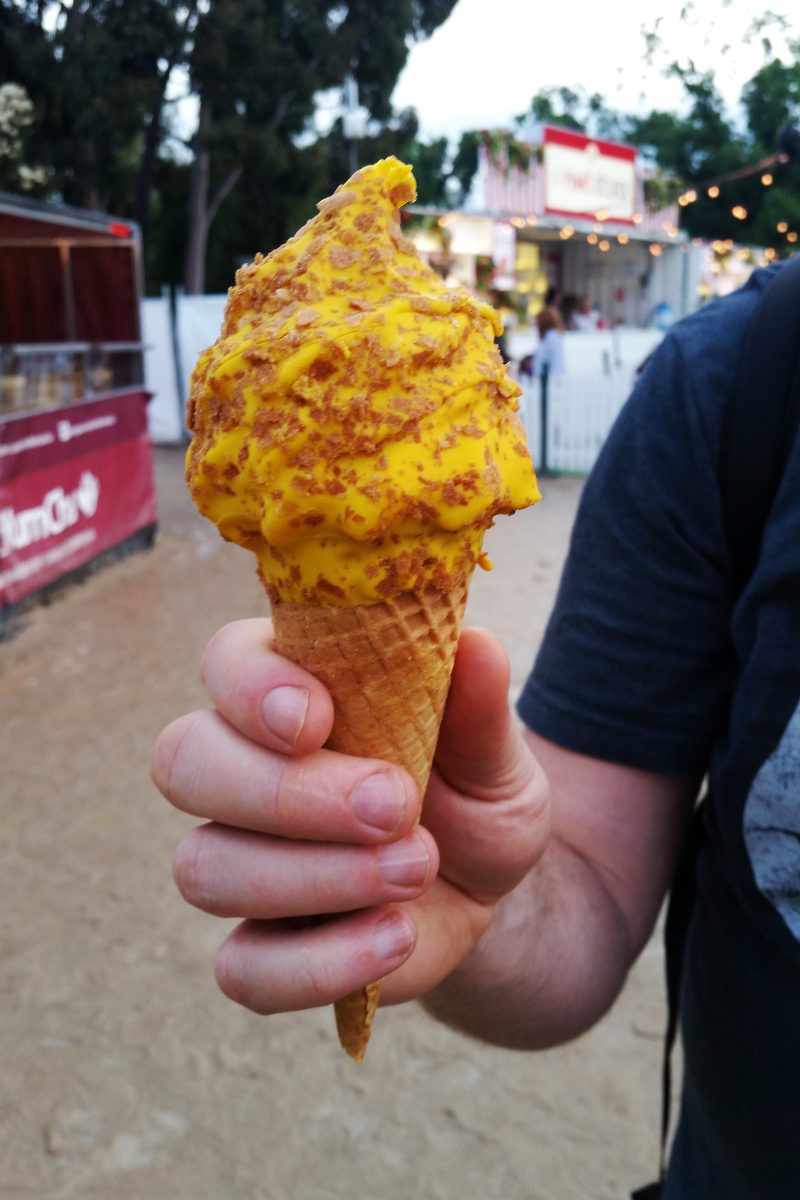 Scott and I also shared a It's Sher-Berth-Day cone from Gelato Messina. It was a white chocolate lined cone filled with mango sherbet, vanilla cream and mango jellies, and dipped in more white chocolate. It was very very nice. I really liked the mango ice cream and all the white chocolate.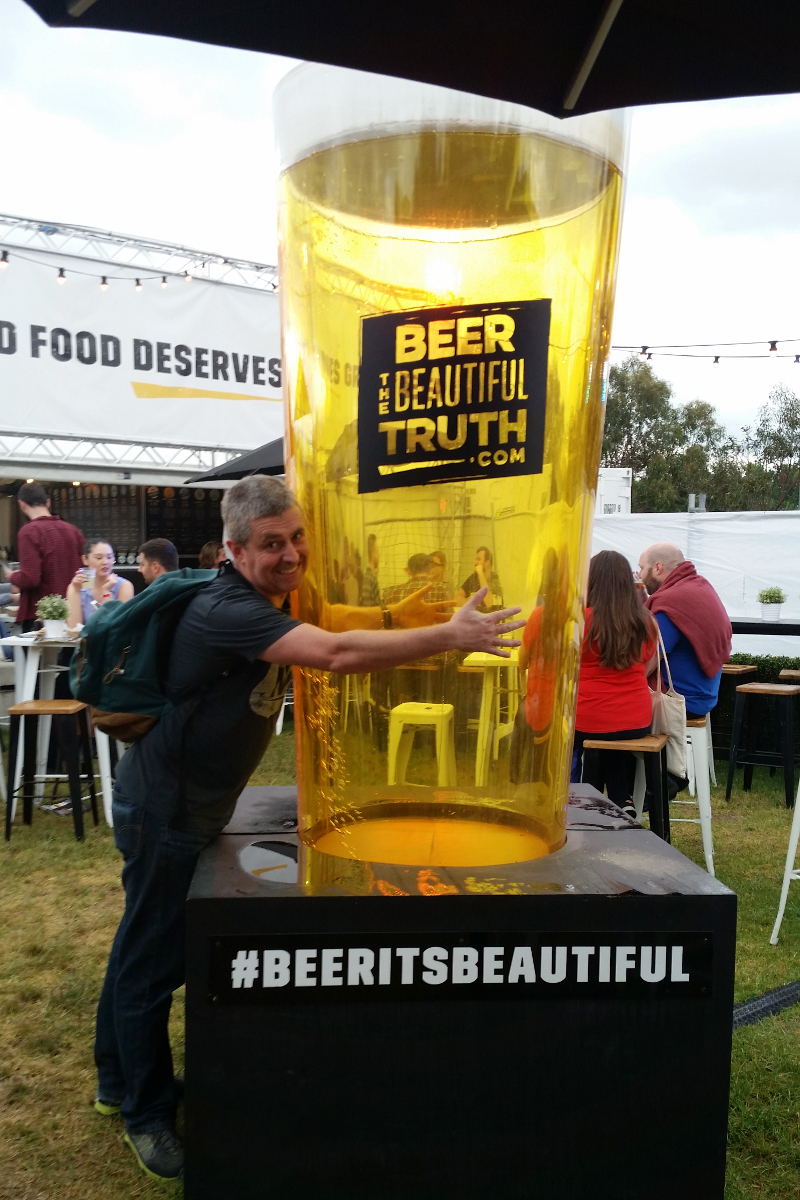 Scott hasn't actually had a drink in nearly 18 months. He's so thirsty.