MEP and Paul finished their trip with a few days in Melbourne with us. We did a lot of things but apparently did not take a lot of pictures.
We went out to the Yarra Valley for chocolate, cheese, and wine tasting. It rained a lot. We popped in at Scott's parents house on the way back so the two sides of the family could meet. Pat even let Paul try one of his VBs. :D Rosemarie was the only other person who was met a Jorna before that!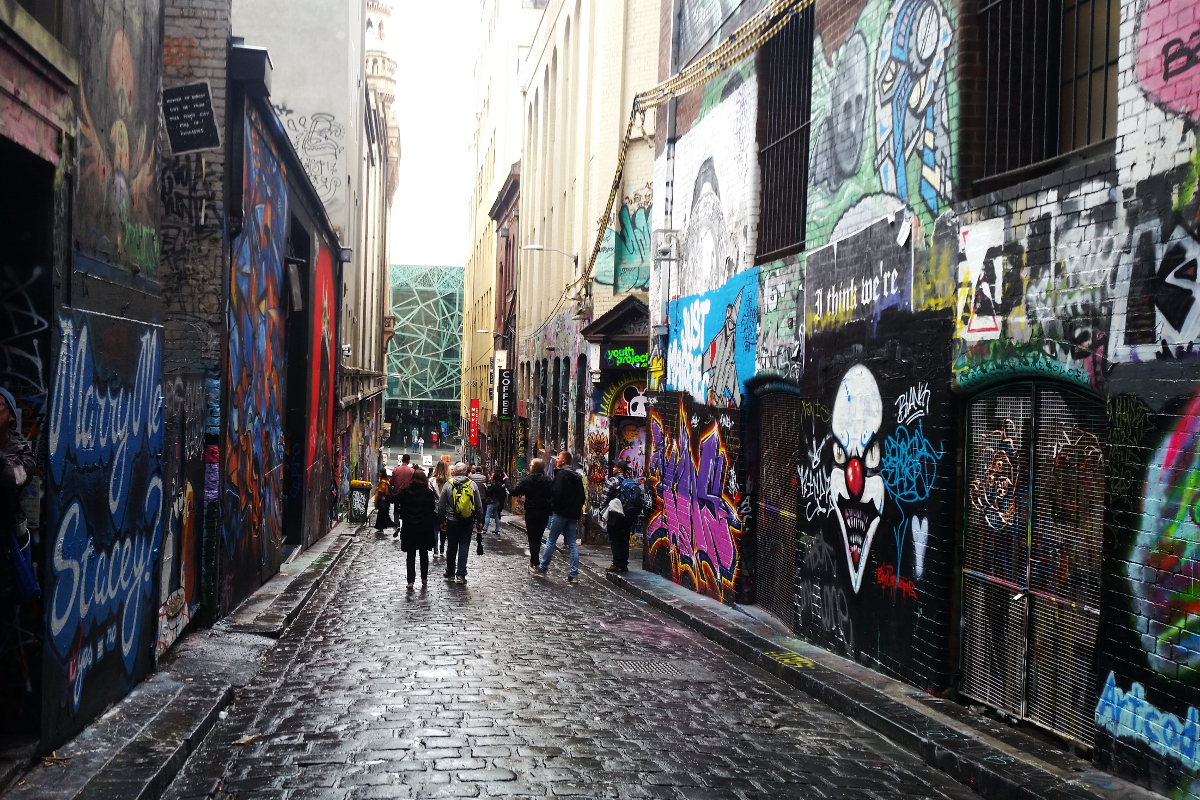 I took them into the city for a wander through arcades and alleyways. We checked off a bunch of touristy sites, and had a drink on a rooftop patio. Totes Melbs.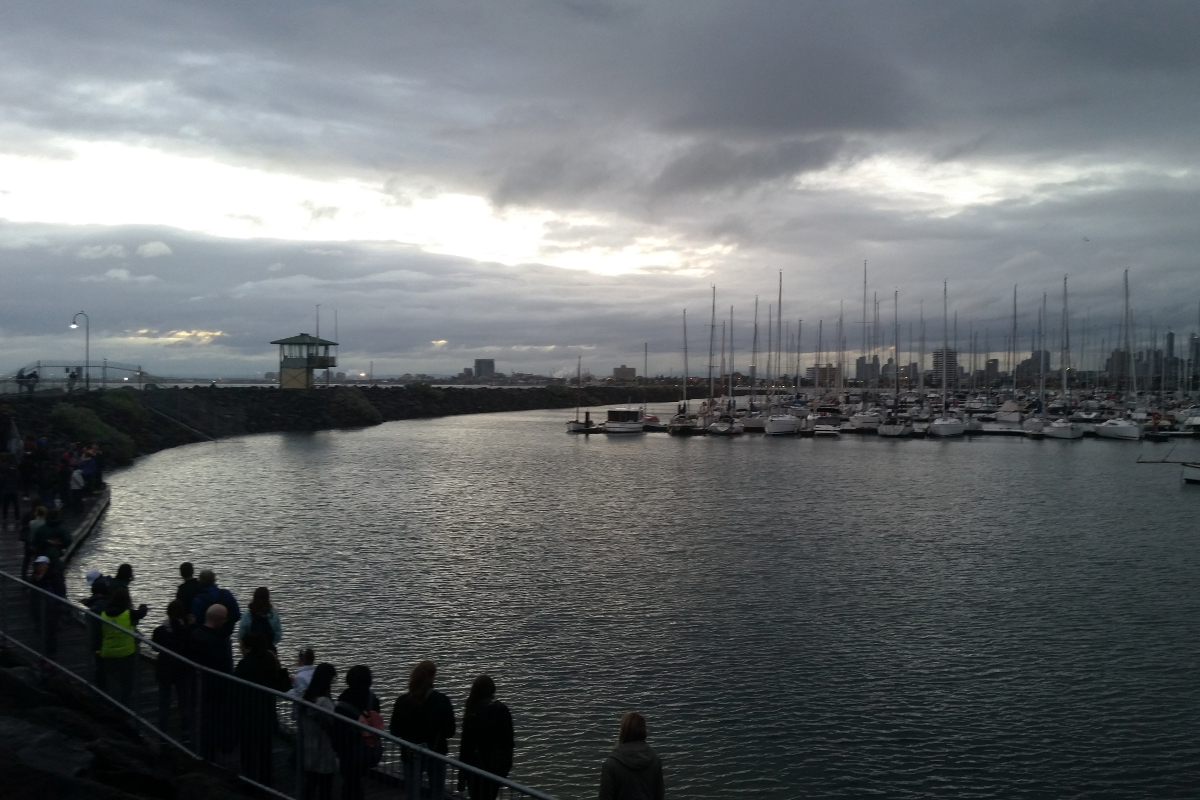 Scott picked us up and we headed to St Kilda to look for penguins! Penguins are Paul's favourite animal so we were originally planning on going to Philip Island to do the penguin parade thing, but the weather was horrible down there so we decided to try St Kilda first.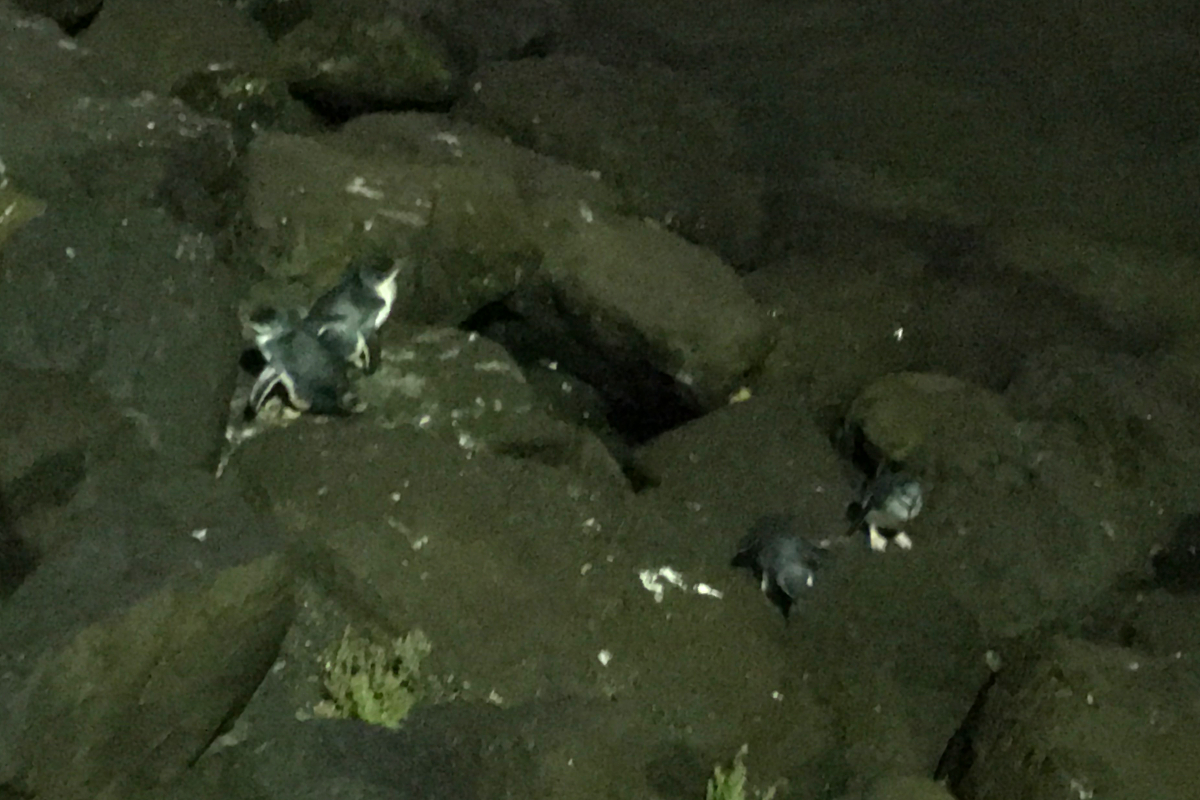 Sorry for the terrible photo. It was dark and you can't use flash.
I'd seen a penguin there before, but only one, and it was pretty deep inside the rocks so you couldn't really see it. I thought it would be like that again but we actually got to see a whole bunch, and they were standing up on the rocks and crossing the path and everything. There were volunteers there to help spot them, give information, and keep the penguins safe. Pretty neat, and freeeee!
The next day we went to Lune Croissanterie for the bestest most expensivest croissants ever. And Costco to stock up my pantry. And then to my regular Monday night trivia for the mediocriest cheapests parmas (another Aus bucket list item ticked). We won too.
I had to work the last day so they went out on their own to meet a distant relative, and do a little last minute shopping. They made us steaks for dinner and we squeezed in a few more games of 7 Wonders.
All in all it was great to see them and we did a lot of fun things together. I hope they still had a nice time in Australia even though the weather ruined quite a few things. We look forward to their next visit!