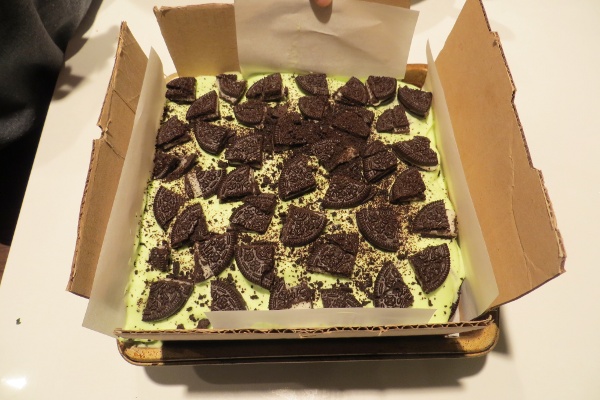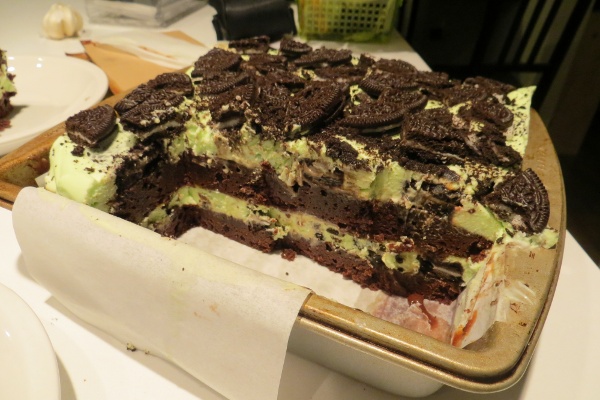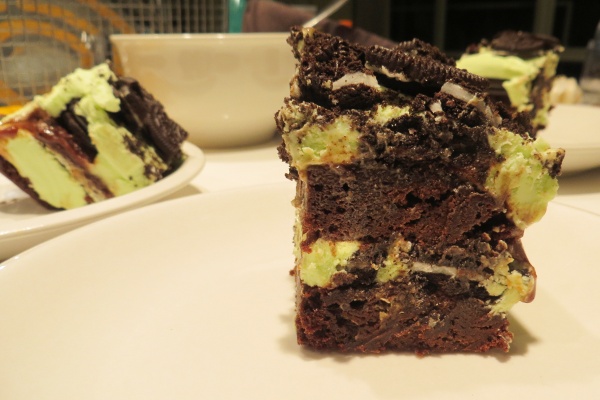 Mint Oreo brownie ice cream cake for Scott's birthday. This cake was AMAZING. So many different types of sugar, so many different types of delicious. Would have been easier if I had a spring-form pan, instead I had to improvise with bits of cardboard and parchment paper, haha.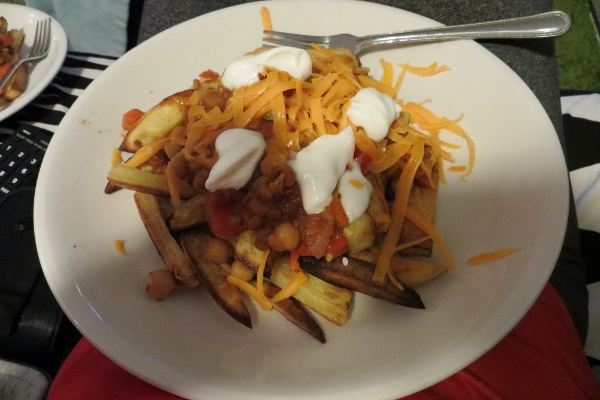 Our attempt at chili cheese fries. Good, but needed more liquid cheese…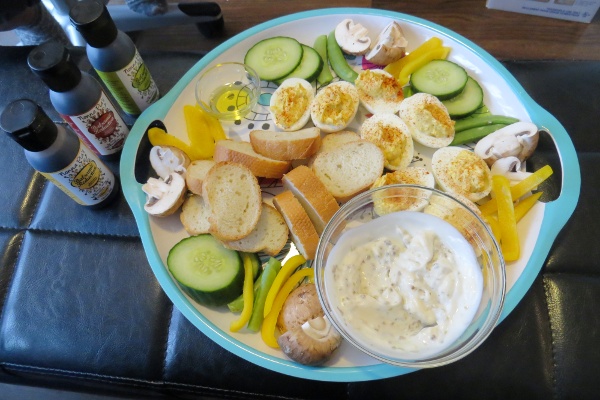 Rosemarie made us a nice lunch platter one day when she was staying with us. She really was a great house guest. Those little bottles are filled with delicious balsamic reduction that we bought at the apple festival.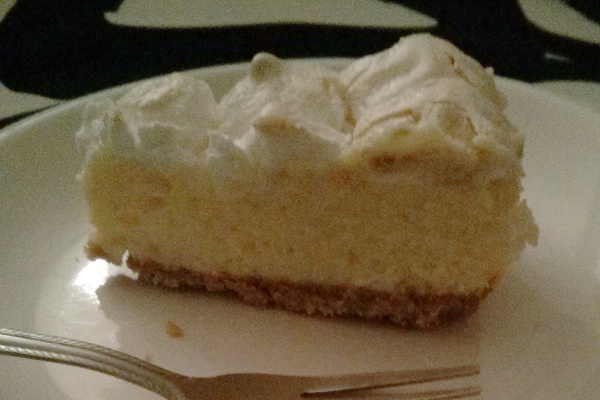 Scott's co-worker gave him about 9 billion key limes, which he promptly turned into key lime pie. One naked key lime pie, and one key lime pie with meringue (above). I liked the naked one more… it was super super limey. He also juiced all the extra limes which I used to make margaritas, and guacamole.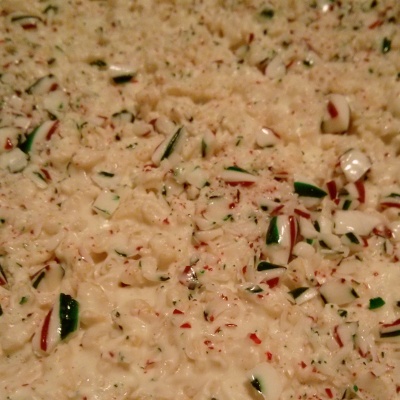 SO LATE. Budget Bytes
Crispy Peppermint Bark
. I love the addition of rice krispies to the bark. It adds a nice crunch and keeps the costs low. I want to make this again right now, even though it is totally not Christmas. Bark in any season I say!