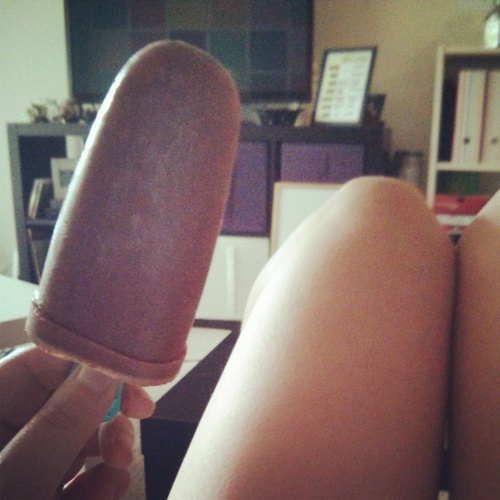 I have a new recipe for you and it is REALLY SUPER SIMPLE. And REALLY SUPER TASTY.
Handy homemade popsicle tip: fill your popsicle tray up with water and then pour it into a measuring cup so you know exactly what volume of popsicle mixture to make up. Then write the number on the side so you don't forget in the future!!
Mine is a cheapy popsicle mold from Superstore and it works just fine. I think it cost $2. And it holds a teeny bit over 2 cups of liquid.
Nutella fudgsicles
Mix 2 cups of chocolate milk and a few nice big tablespoons of Nutella in a big measuring cup/bowl/whatever. Whisk until the Nutella dissolves (I swear it will!). Pour into popsicle mold and freeze!
I made them last night and had my first one today after the gym. IT WAS AWESOME.