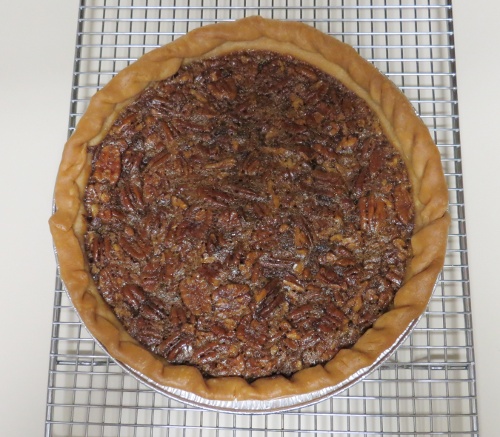 Nutella pecan pie. This pie was really really really good. I used store-bought crust.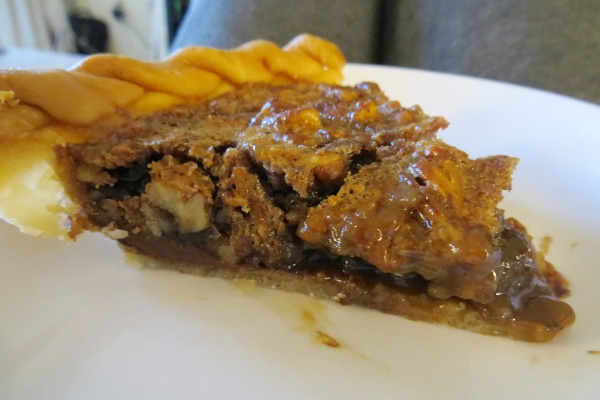 I mean look at that. YUM.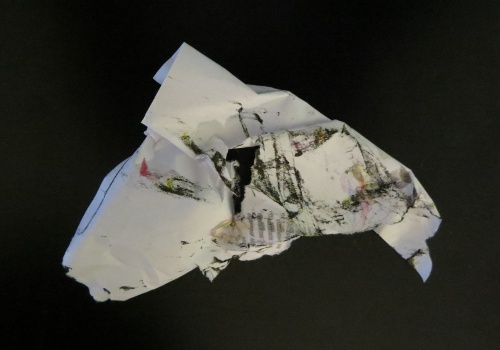 This is the paper that ripped off inside my printer. I called Epson support to get them to tell me how to get it out. I got it out no problem but then the printer decided to say that all of my ink is empty even though I can hear the ink sloshing around the cartridge when I shake it. What a scam.
I complained to Epson on Twitter and the rep said that customer service would be contacting me, but they haven't yet. I'm not going to let this go though.
Water marbled my nails last week. I like the swirl patterns but I don't like the colours together.
I've been doing school work all day. Ugh. I've accomplished a lot though, which is good news. I have three midterms this week, plus a case study, and two labs to do, then four labs total to write up. BLECH.