Time for a picture dump since I've been a lousy blogger and haven't been keeping up with this great summer we've been having.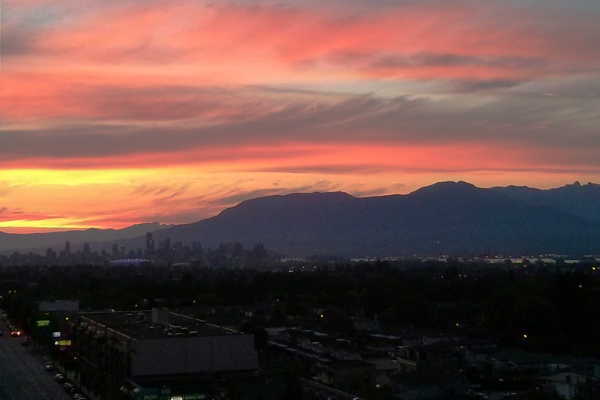 A pretty sunset. It was like this every night for a good two weeks during the heatwave. I used to think I liked 30ºC weather, but I guess I've become a real Vancouverite because that is way too hot!! Now I'm happy when I see the weather report say 22ºC, heh.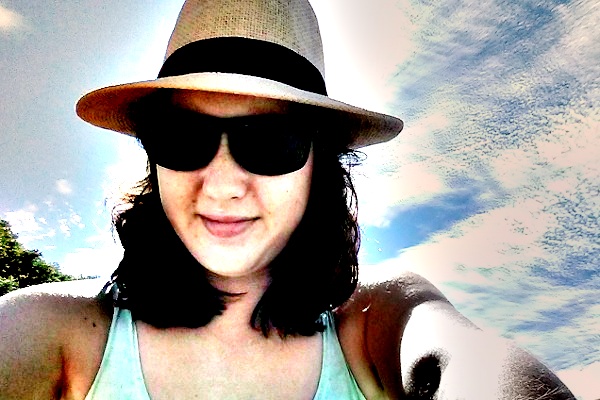 We spent Canada Day on Kits beach this year with Ryan and Ryan and others. It was hot. The tide was wayyyy out so I didn't swim. Random raindrops fell from the sky which weirded people out enough to pack up their beach stuff and leave.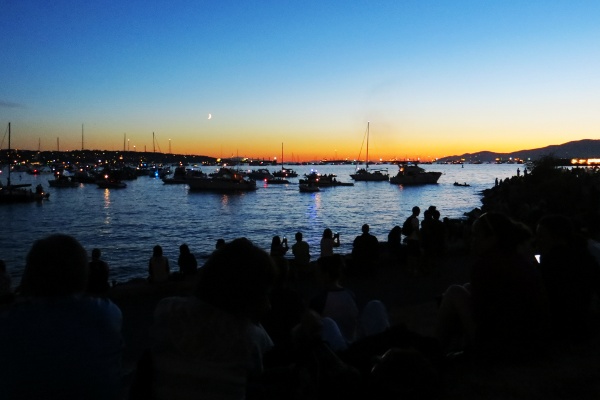 Pre-fireworks sunset with Lauren. Always envious of the people watching from a boat. I need to make friends with someone with a boat. The fireworks were good. It was funny hearing the music coming from the speakers and  people's radios and phone apps all out of sync.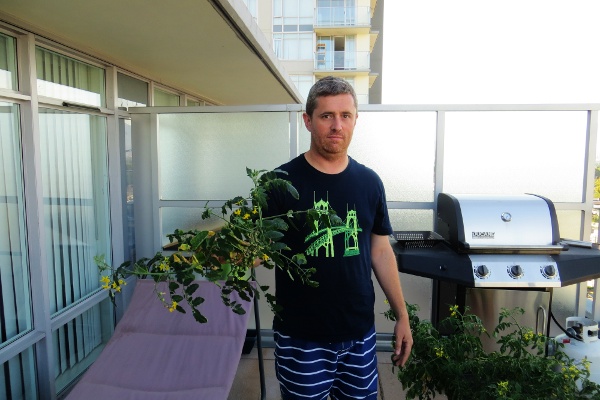 Scott accidentally broke off a whole branch of his tomato plant. Whoops!! By the way the tally so far is Scott: 17, Katrina 41. WOO!! Our plants still have quite a few flowers and green tomatoes but they are not developing nearly as fast so I think the contest is nearly over.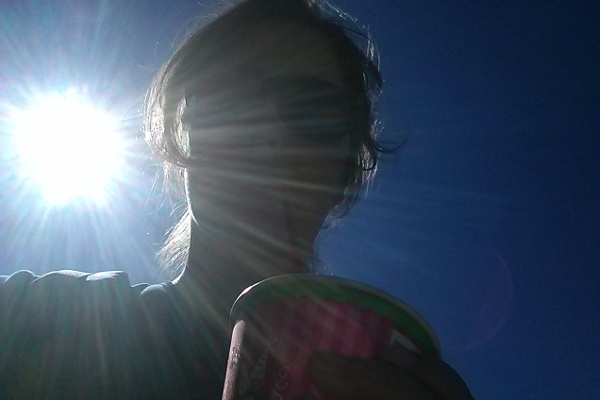 Free slurpee on 7-11. Perfect timing, it was SUPER hot that day.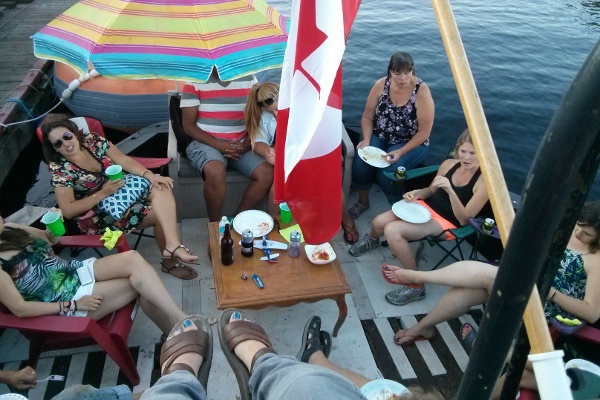 I went to the Sunshine Coast with Lesley a few weeks ago. It was Sea Cavalcade and there was a parade and fireworks and other stuff going on. We watched the fireworks from a tugboat. I always have a nice relaxing time while visiting her house, like a cottage getaway.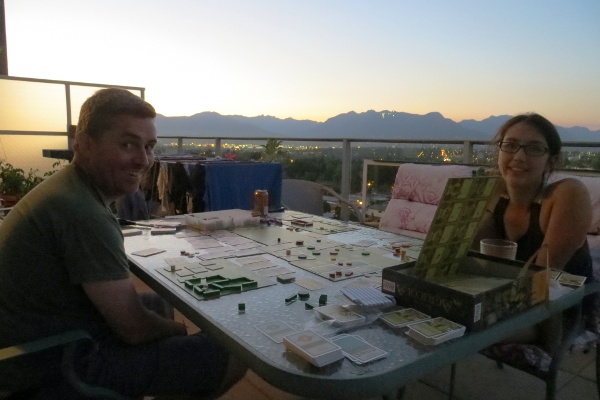 Rosemarie came over and we played Agricola. We finally tried out the expansion! I liked it, even though Scott won both games as usual. Rosemarie still says it is her least favourite game. Sigh.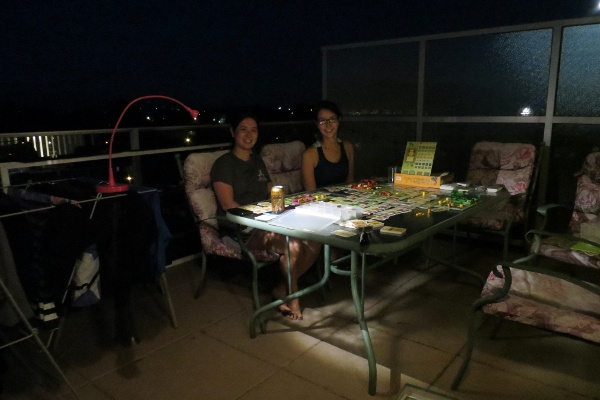 The second game took so long the sun went down and it was too dark to see the pieces any more. We reached a new level of nerdiness when we brought out my old desk lamp to light up the games table. How lovely it is to be out on the patio all the time this summer though?! Our patio rules.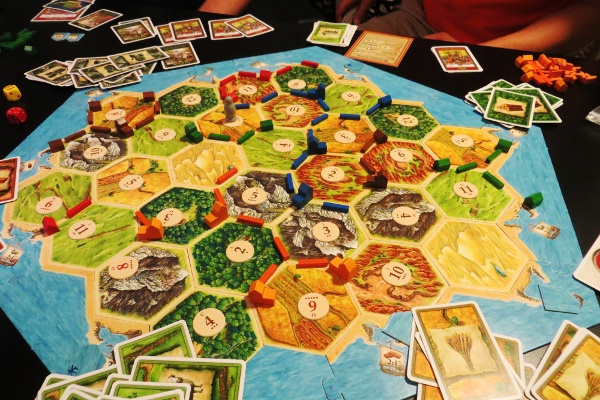 Many games of Settlers this summer. We've gotten quite a lot of use from the 5-6 player expansion!! Thanks MEP and Paul!
Well that's all I've got.
We have one more week of work and then we're off to Osoyoos for a week. Both of us are really looking forward to this vacation because we've been working hard!! Scott has been doing a ton of overtime and I've been working every day too. Can't wait for white wine and swimming all day in the lake.