Saturday was our second anniversary. It was a beautiful hot cloudless day in Vancouver so we spent the whole day outside.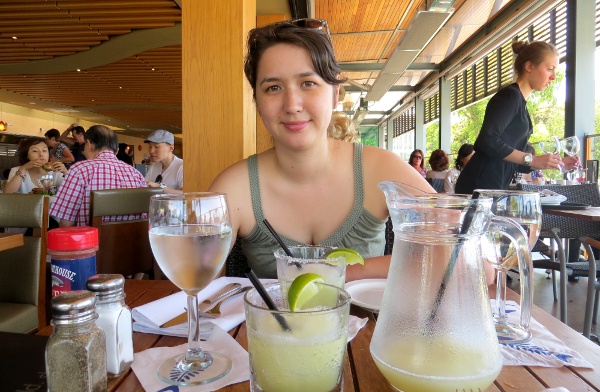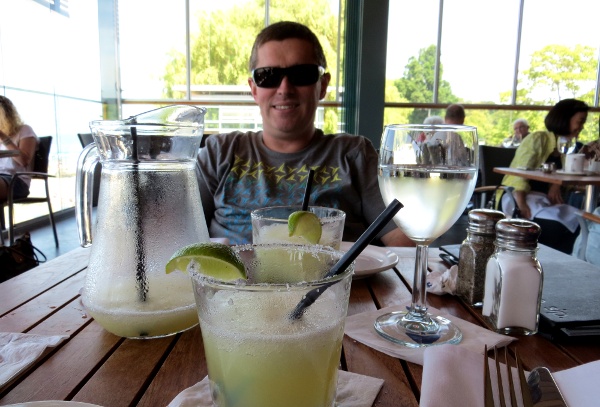 First we had lunch at Boathouse in Kitsilano. We shared a pitcher of delicious lime margarita.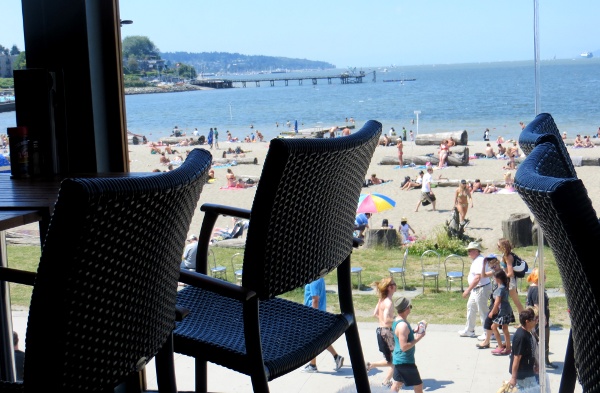 The whole restaurant is pretty much a big patio with great views and fresh air. So lovely on a nice day!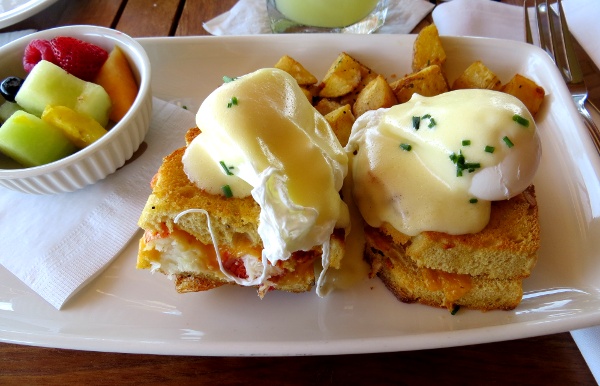 I had lobster grilled cheese benny and it was amazing. Big chunks of lobster, nice bread, poached egg, cheese…. OM NOM NOM. It was very rich and it made me really full. I would totally order this again if I ever get to go back.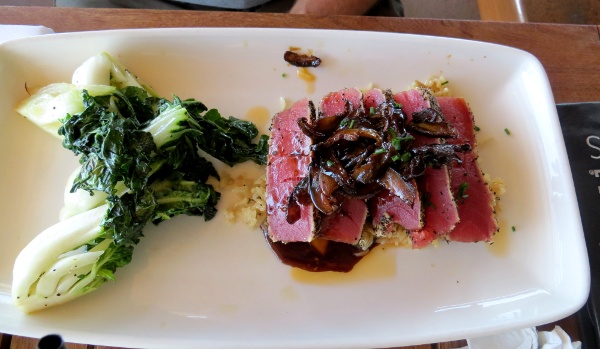 Scott had ahi tuna. He liked it a lot too.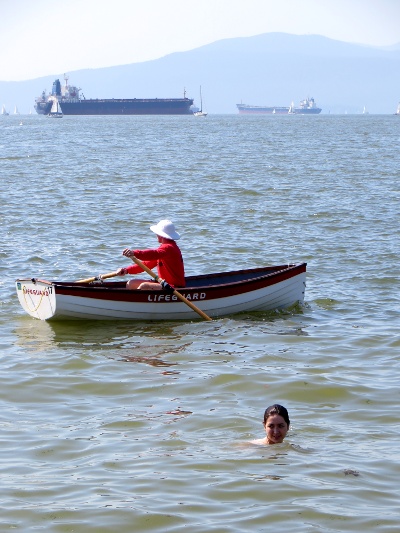 After lunch we went down to the beach and read our Kindles in the shade for a couple hours. I did go for a quick swim in the ocean (another summer goal checked off!!) but didn't stay in too long because it is boring swimming by yourself.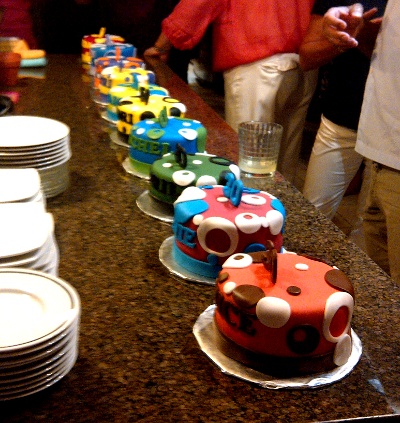 After swimming we headed home to shower and get ready for my work party. There are ten people in our department that are turning 30, 40, 50 or 60 this year so they had a big birthday party for all of them at our bosses house and the students were invited as well. It was Mexican themed and pretty fun. I liked all the appetizers and the cakes were super cool. Each cake was personalized for each person in their favourite colours AND type of cake!