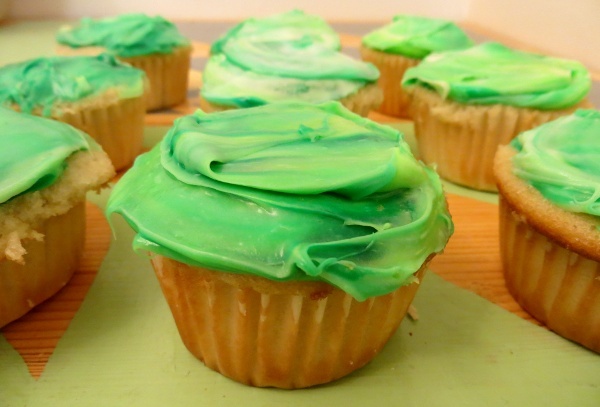 I made cupcakes this weekend. They don't look too pretty but they're mega tasty!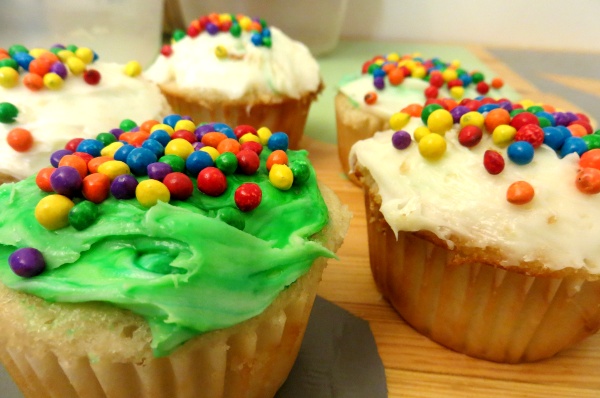 I cut a cone out of each cupcake and then cut off the tip of the cone to allow for maximum pudding capacity. Then I filled each cupcake with vanilla pudding before putting the top back on and covering them in icing. The uglier ones got topped with rainbow chocolate chips as well.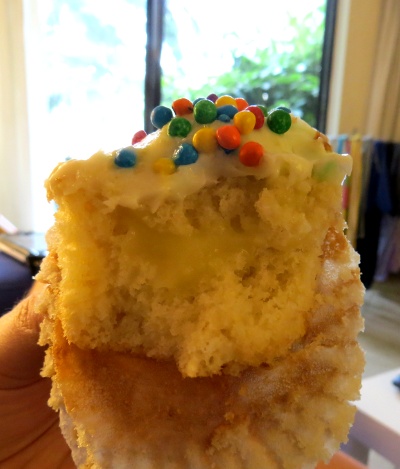 The pudding filled centre. Om nom nom.