Last weekend we upgraded a bunch of things in our apartment.
We installed a "screen door" out to our patio so we don't get big stupid flies in the apartment any more. It needed to be removable so we could still use the door. All we did was buy a piece of screen at Canadian Tire and use some sticky velcro from the dollar store to hang it up. I stuck one side of the velcro to the door frame, and sewed the other side of the velcro onto the screen. Sewing the velcro was a sticky tedious process, but now we can have the patio door wide open at any hour and that makes it all worth it. No picture of that project because you can't see anything.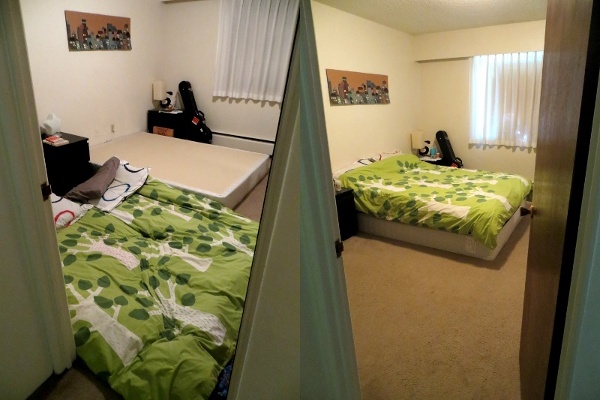 We sold our old mattress and had our new firmer mattress delivered. So nice. Unfortunately there were two days in between those events so we had to sleep on the floor for two nights, haha. Hence the blanket bed in the picture on the left.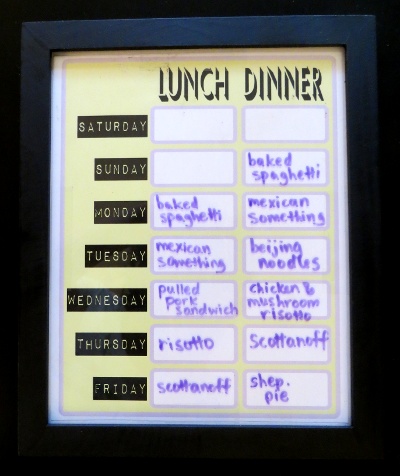 I made a DIY dry erase menu planning board from a frame from the dollar store. I measured the inside of the frame and designed a weekly template using Inkscape. It looks way prettier than our old whiteboard and now we can just wipe it off each week and plan the menu for the next week without having to write out the days and draw lines each time.