Our aunt and uncle came to visit last week. So Rosemarie and Lauren came over too and we played games on the patio and ate vegetables (to counteract our future dinner). We had asked MEP to bring her 5-6 player expansion for Settlers so everyone could play, and she let us keep it. Thank you!! It was an intense game of Settlers. We also played a mildly awkward game of Cards Against Humanity, haha. A good catch up session overall!
Then we all headed to the Richmond Night Market. Even though it was Sunday it was sooooooo busy!! I was worried that the n00bs would feel overwhelmed by the crowds, but luckily they are all really tall people… so maybe it wasn't so claustrophobic? It was also really easy to find them in the crowd. :D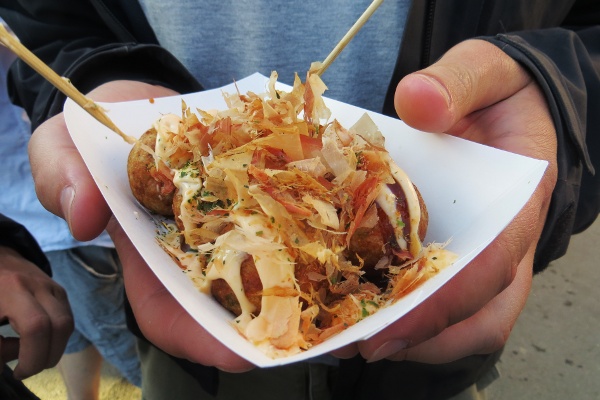 Started with some traditional takoyaki. Very tasty, after you get over the lava hot aspect.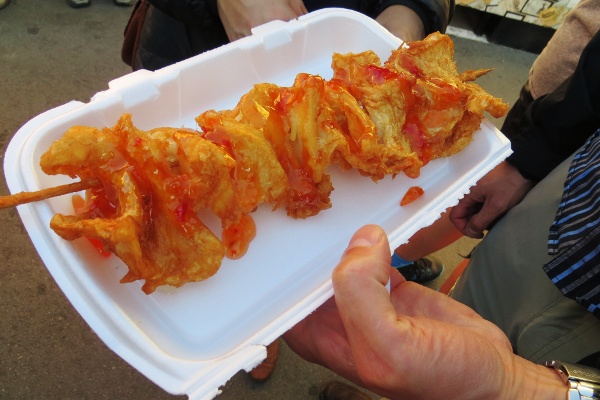 Paul bought a sweet chilli "fish stick". None of us really knew what it was, but it was delicious!! Crispy fried sweet spicy salty on a stick. The vendor said it was white fish, but the texture was unlike any fish I have seen before. But if you don't think too much about what it is made out of you can focus on how good it was. Would eat again.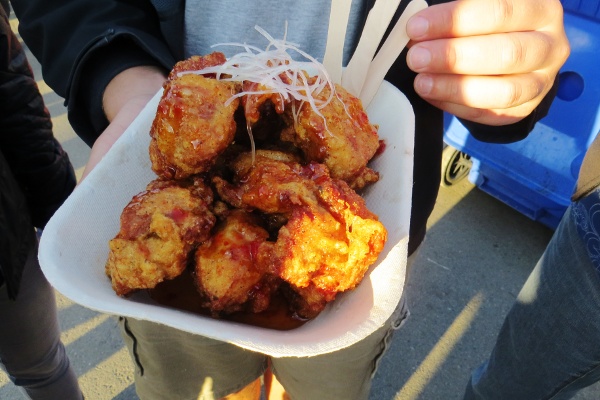 We all split a jumbo serve of chicken karaage. Also sweet and spicy. Really good.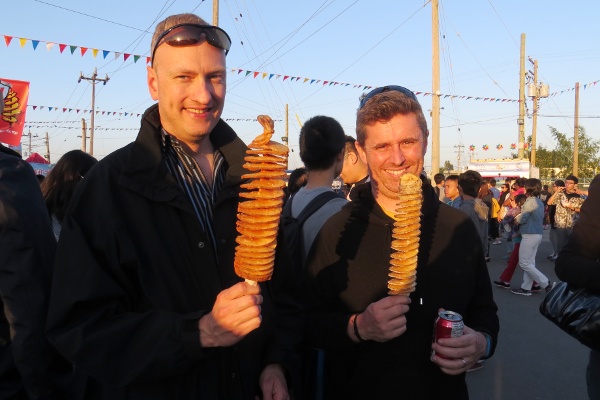 Rotato!! The line for this was sooooo long. Also the price has gone up to SIX BUCKS!! So expensive. They are good but that wait and price is getting out of hand.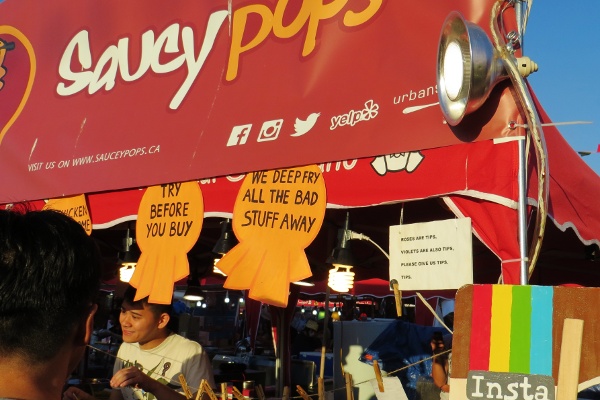 Richmond Night Market = EVERYTHING FRIED. But it's ok cuz they deep fry all the bad stuff away. ;)
Even the desserts are fried.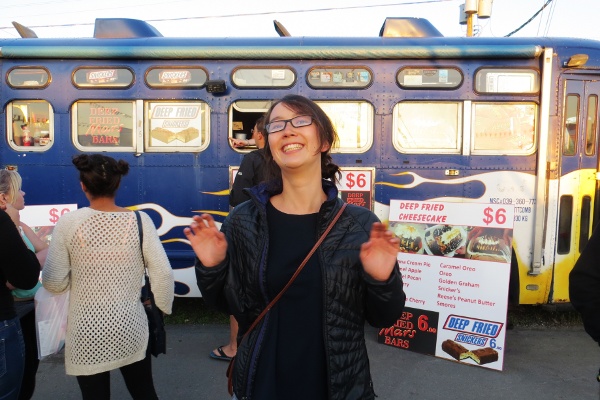 Rosemarie had been waiting for YEARS to try a deep fried cheesecake. She was very very excited.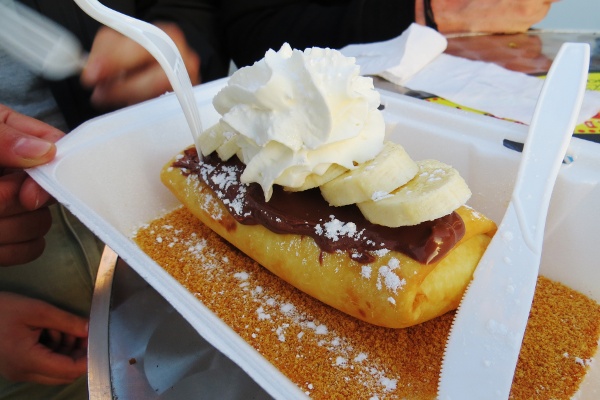 And it did not disappoint. Her and Lauren chose the nutella banana option. It seems like they use the same deep fried cheesecake base for everything, and then just put different toppings on top of it. That cheesecake pocket might not look that special but once you cut it open and the warm gooey liquid cheesecake starts running out… you see why it is amazing. I think this is one of the better value items at the night market.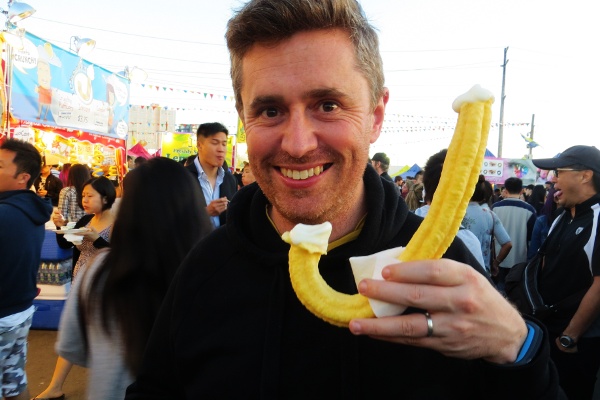 Finally Scott grabbed a corn ice cream snorkel for dessert. They use some kind of injection tubing system to fill the tubes with soft serve. The novelty was better than the taste though.
We had some other stuff too… bubble tea, a sundae, fish waffles, ha gao… probably more that I forget. It is awesome going to the night market with a big group because you get to try so many things!