The Richmond Night Market is still open for another few weekends. Scott and I went last weekend and had a great time! It wasn't as crowded as in the summer and we made excellent food decisions and ended up with a really awesome meal.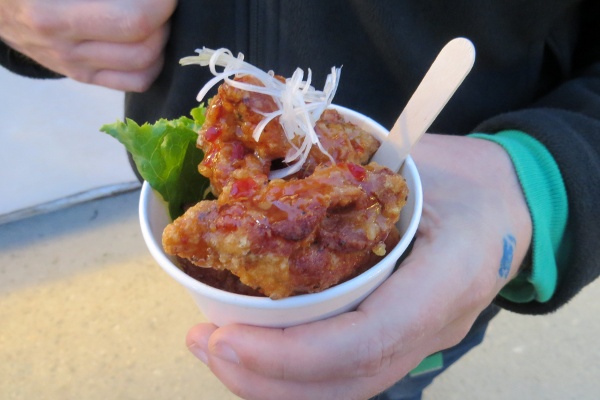 The first thing we had was chicken karaage. It was MEGA DELICIOUS! It was sweet and spicy and super juicy! Perfection. $5 for 3 pieces.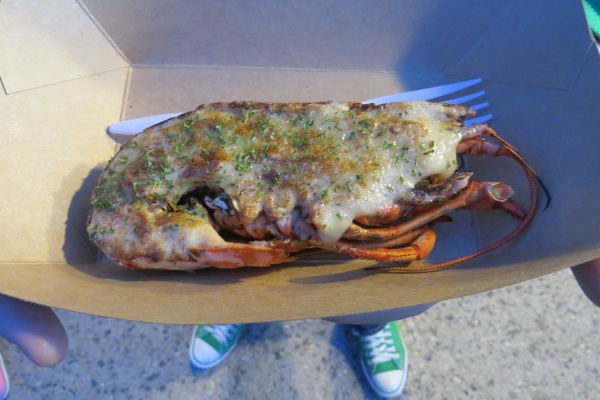 Lobster something or other. This was our least favourite thing we got. It was a little overcooked. $5.95.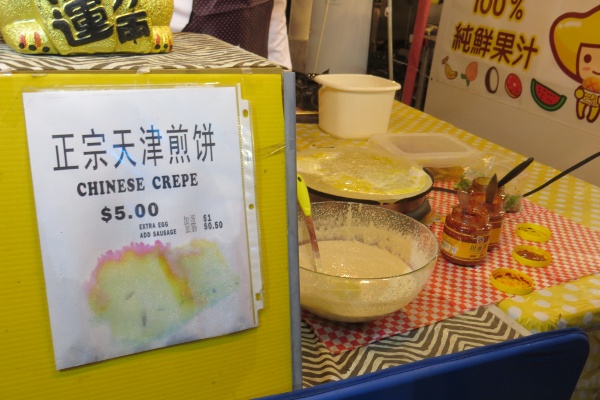 While eating the lobster I noticed this stand and got REALLY SUPER EXCITED. IT'S JIAN BING!!!! AKA something I ate every week in Beijing and have not been able to find since leaving Beijing (except for a weird version in Box Hill mall in Melbourne). It cost 10x as much as I used to pay in Beijing but WHO CARES!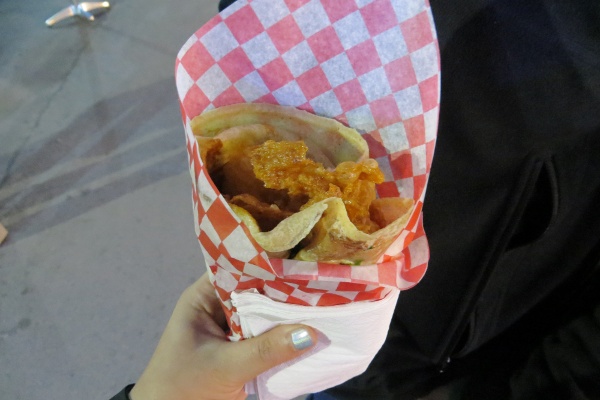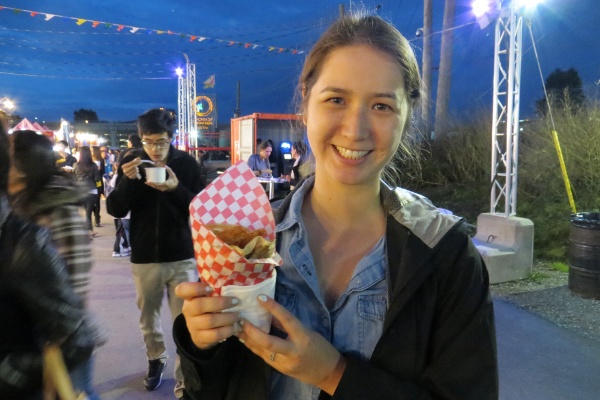 Look how happy I am!! It tasted just like I remembered. Basically it's a thin pancake with an egg cracked and cooked on top of it, with green onions and cilantro sprinkled on one side. Then you flip it over, brush a couple sauces on it, add a strange crunchy thing and then fold it up! I missed jian bing so much, and this one was great. $5 (I probably would have paid $20 for one, haha.)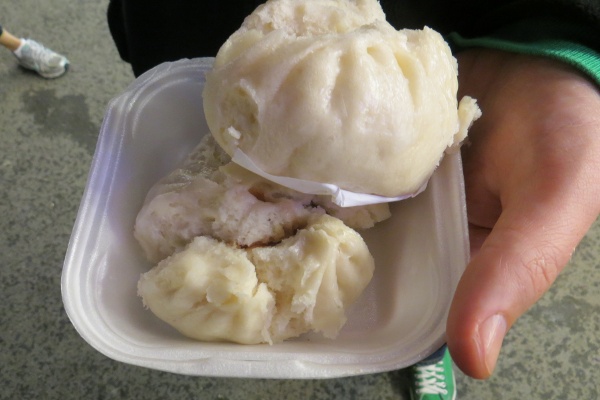 We got a couple bbq pork buns too. They were fine, not much to say about them. $3.75 for 2.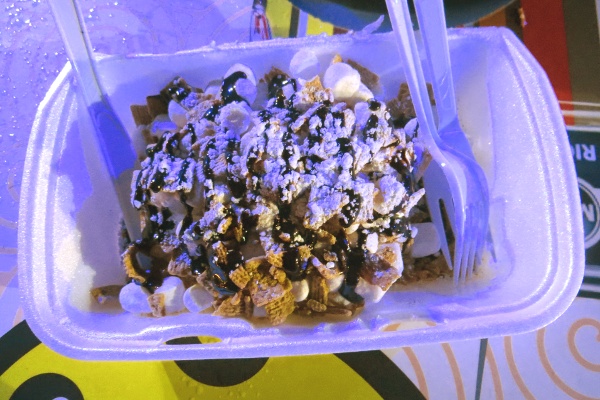 Then it was dessert time!! This monstrosity is a deep fried smores cheesecake. I had low expectations for this (because of our sad PNE deep fried Mars bar experience) but it was FREAKING AWESOME! It was ginormous, bursting with warm cheesecake goo, with tons and tons of graham cereal, marshmallows, oreo crumbs, and chocolate on top. Very tasty. Very nutritious. $6
I got a passion fruit lemonade on the way out too. Then we stopped by the casino on the way home but didn't stay long because casinos seriously weird me out. I want to pull the people away from the tables/machines and tell them STOP THAT YOU'RE WASTING YOUR MONEY!!!! All I can think about is how fast the casino is raking in cash every second. Crazy.
Anyway I'm super glad we went to the market before it closed for the year. The Richmond Night Market is way better than the Summer Night Market, I know that for certain now. I highly recommend going!