I didn't have anything to bring for lunch the other day so I decided to check out Shizen Ya on Broadway for a quick lunch. It's super close to my work and the reviews were good.
I ordered the Sushi & Udon lunch combo, that comes with chicken udon noodle soup, 3 pieces each of dynamite roll and salmon roll, and salad.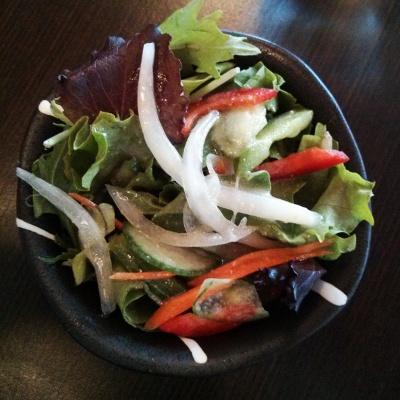 The salad was good. It had a lot of different ingredients. I liked the dressing.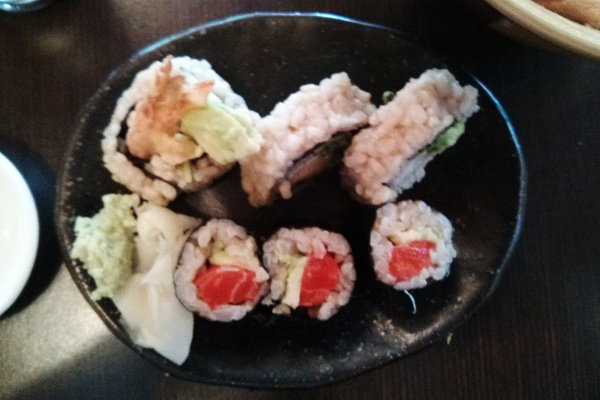 The sushi is made with brown rice. The rolls tasted very good and fresh.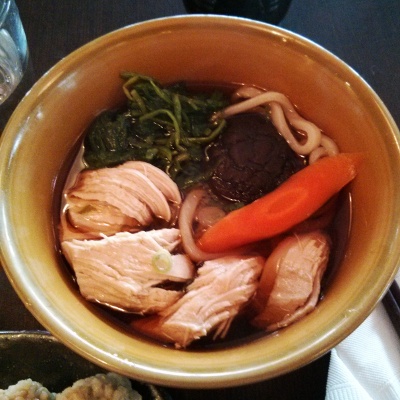 The udon noodle soup was good too, once I added in a lot of that yellow and red seasoning. I have no idea what that is, but it enhanced the flavours. I liked the shitake mushroom.
Good service, good quality food, decent prices. I enjoyed my lunch and would return for sure.