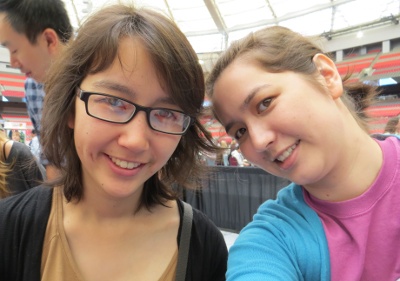 Rosemarie and I had a nice weekend together. Soaking up all the sister time that we can get before she leaves for Fiji. We played Carcassonne (with two expansions), cooked Shepherd's Pie, painted our nails, did crafts, watched Parks and Recreation, and went to the food convention together! I only heard about the convention on Saturday so I was pretty happy that Rosemarie agreed to go.
Eat! Vancouver was AWESOME! It was $14 to get in (you save $2 if you buy your tickets online) and we stuffed ourselves with zillions of free samples from all sorts of food companies big and small. It was amazing. There were samples that cost money too (from $0.50 to $4) but we didn't actually buy any because we were stuffed from all the free stuff.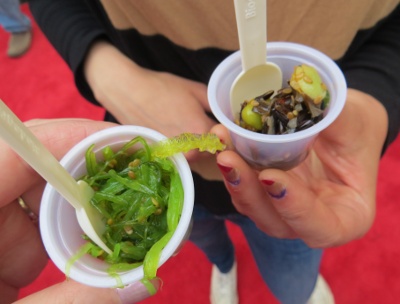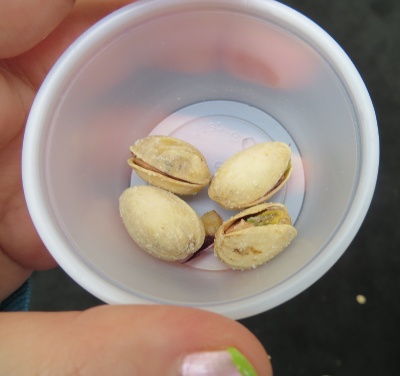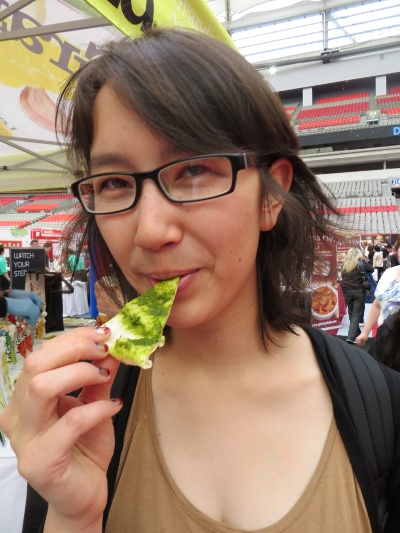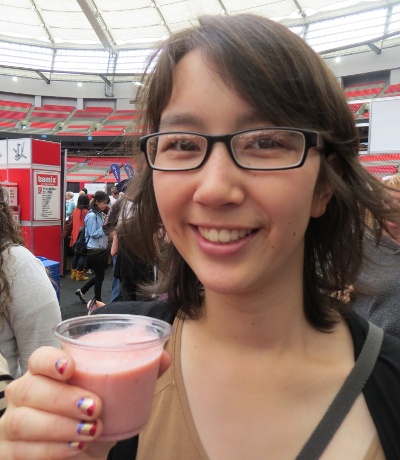 I definitely did not take a picture of every single thing that we tried. We tried 50+ things!!!!!
Some highlights:
calamari salad
seaweed salad
butternut pumpkin and fennel soup (I didn't taste fennel, it was more curry)
pomegranate and blueberry smoothie (McDonalds!)
tofu with a gross hot sauce
butter pecan fudge
a million different dips
a million different salsas
a million different hummuses
a million different salad dressings
olive tapenade
pistachios
ice cream and gelato (both salted caramel flavour)
hot sauce on styrofoam crackers
corned beef
salmon jerky (yuck)
weird noodles made out of tofu (yuck)
fancy butter
mushroom cream cheese (one of the most tasty things we tried)
lots of different types of fancy pop
lots of different types of juice (Purity Organics strawberry paradise was my favourite)
And MORE!! I can't believe how many free samples there were!!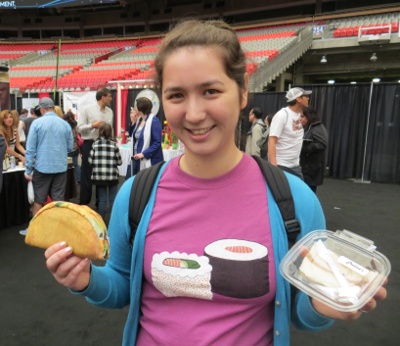 I bought some praline fudge. It is really good. People really liked my sushi shirt, if I had some business cards I totally would have made a sale. Rosemarie took this picture of me and my food related items.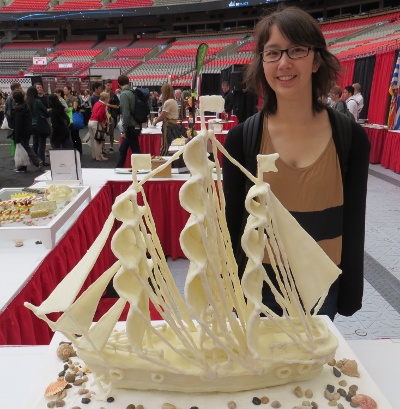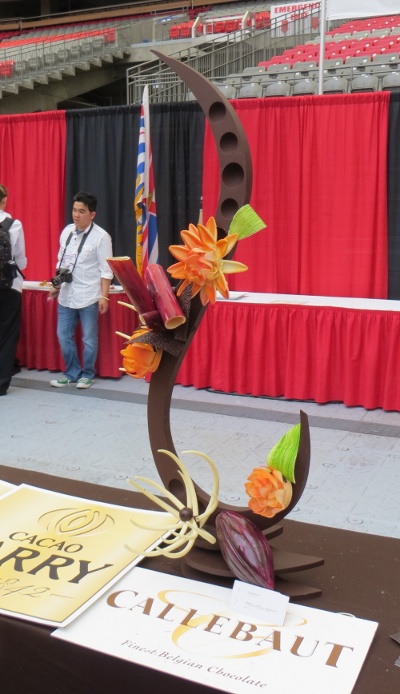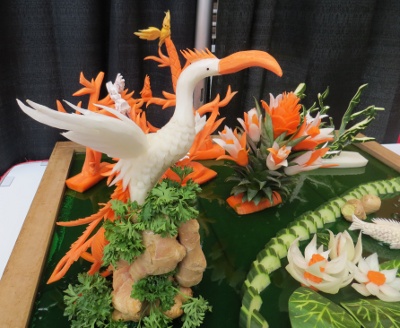 They also had some kind of FOOD ART competition going on. I think the first two pictures there were made out of chocolate, and this last one was made of carrot, daikon, ginger etc. SO COOL!!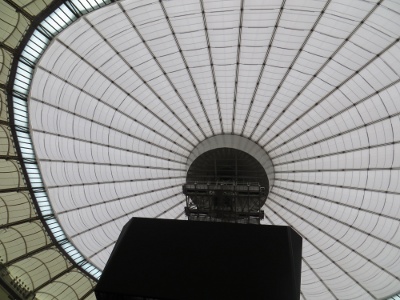 It was my first time being in BC Place ever. That's the new roof that they spent 50 billion dollars on that isn't even that great. The stadium seemed pretty good though, like everyone would have an equal view of the field.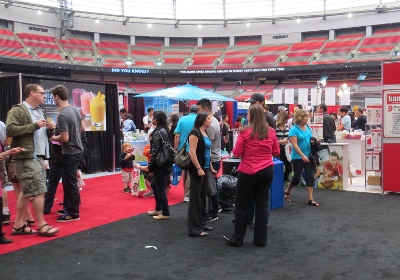 They had Food Network celebrities doing shows around the outsides and we sat to watch one of them but the video screen that showed the counter was too hard to see so it wasn't very interesting. We left early. There was a cheese seminar too but we missed getting in, bummer!!!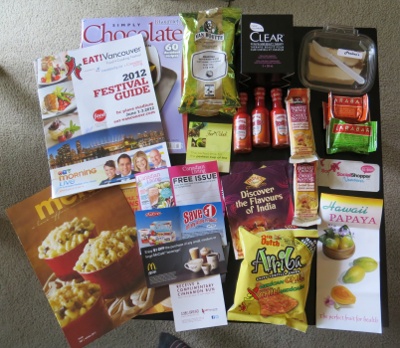 We got tons of swag. Magazines full of recipes, tons of coupons, samples, MORE COFFEE etc etc. We also got free shampoo samples at the Skytrain station! MEGA SAMPLE DAY!
All in all it was an excellent way to spend the morning. I recommend going right for the time it opens because it was pleasant then, but then started to get VERY busy around 12 or 1 PM. The only criticism I have is NEEDS MORE CHEESE SAMPLES!! There were almost none!! Booooo. But anyway we left with very full stomachs and had lots of fun. Definitely worth $14 and I will definitely be going back next year.