Every year at the beginning of the skeleton season Bobsleigh Canada Skeleton puts on a couple selection races that helps decide which athlete gets put on which race circuit team. Last year they had a race in Calgary and a race in Whistler, but this year they decided to do both races in Calgary. (Next year it will be in Whistler, more about that later). I didn't get invited to do these races, which I expected, since I don't have that much experience yet. But I was following everything very closely because I am a skeleton NERD and also because a lot of the athletes are my friends now and that makes things way more interesting.
Then last minute my friend Matt, who is at a similar level to me, although naturally a faster runner, was invited to do it. Begin jealousy. Anyway he drove to Calgary alone and kept me posted on how everything was going, all through training and race days, which I appreciated greatly. If I don't get to be there myself, at least I got to live vicariously through him. Then he texts me that I probably could have done the race too if I just asked. WAAAAT!!?! Begin regret. That sucked. Especially when I found out there were only 9 girls in the race, and even if I had come in last place, I COULD HAVE BEEN #10 IN CANADA!! Waaahhhh.
Anyway all those crazy feelings have made me super motivated for training because I WANT TO DO THAT RACE NEXT YEAR. And also I want to do some North America Cup races. Since the selection races will be in Whistler, I will have a big advantage. And as long as not too many new girls join the sport, I should have a pretty good shot at getting my chance. Between now and next year though I have a lot of work to do: get way faster at sprinting, jump further, weightlift more, move up to the top of Whistler, and slide really really well this year!!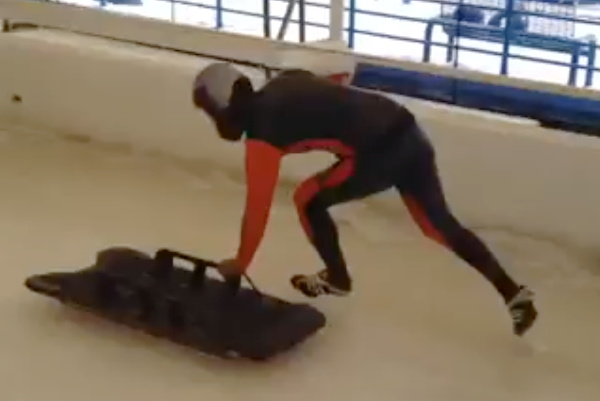 I feel like I can do it though?
PS Teams get announced today I think. Can't wait to see my friends' futures!