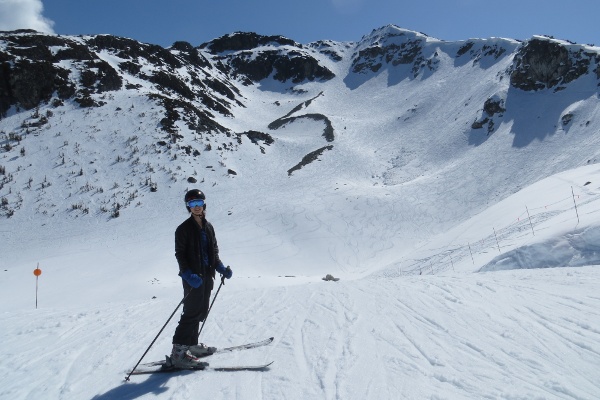 Rosemarie, Lauren and I went spring skiing the other weekend up at Whistler. It was my first time spring skiing and I had tons of fun! The weather was soooooo nice.
The snow was still decent, up near the top it had the consistency of white sugar. I felt like I was spreading sugar on toast with my skis. Some runs the snow was a lot more stubborn which added an extra challenge, but it was still ok. A lot of the harder runs were already closed because of low snow cover, so in general we had a very nice relaxing day of skiing.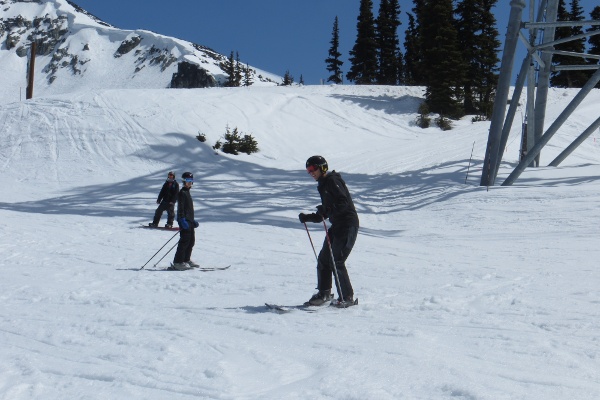 Lauren did quite excellent for a first time skier! Rosemarie had arranged a private lesson for him as a gift so he did that all morning and then we met up with him for lunch and skied with him after lunch. Rosemarie and I entertained ourselves by trying to do spins and ski backwards.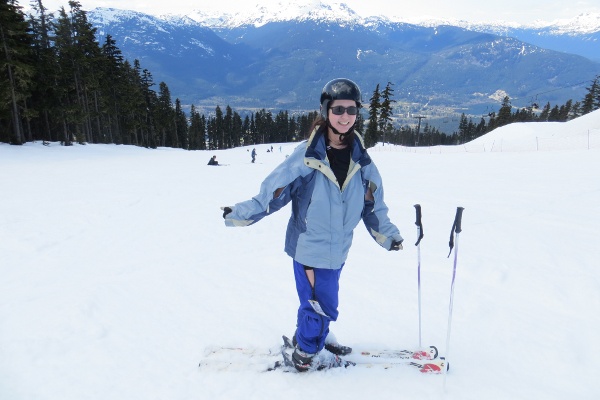 It was really hot out. I think it was 18 degrees in the village that day, and around 12 degrees near the top. I had jacket vents open and my snowpants unzipped (with shorts underneath). Very breezy!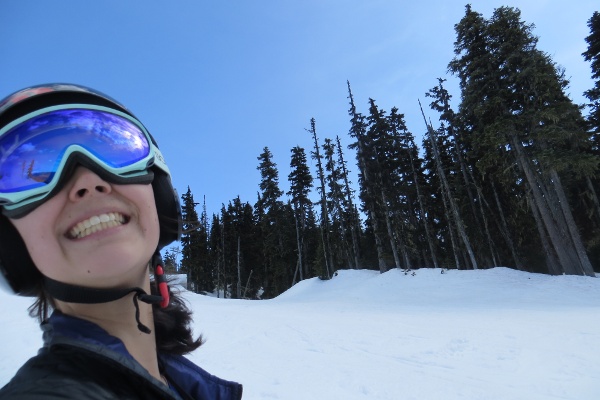 Rosemarie's ski selfie.