Some of the delicious foods on our trip: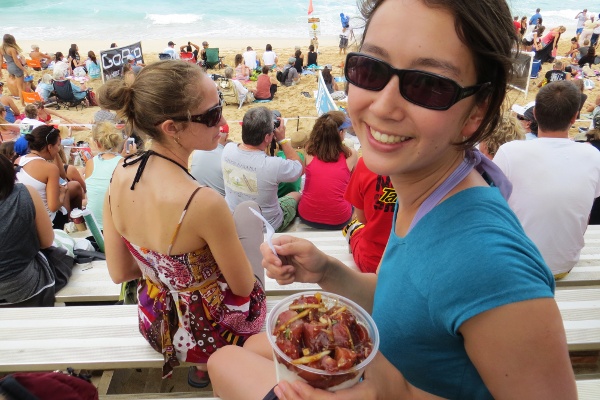 Poke bowl at the surfing competition. (Bowl of cold raw tuna on a bed of warm rice.) SO TASTY. We could taste sesame, soy sauce, chili. Overall it was very nice and I would 100% eat it again!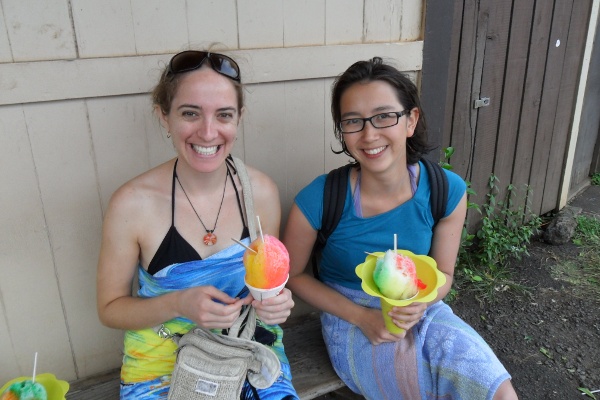 Matsumoto's shave ice. Mine was supposed to come with ice cream and beans but it came with neither. I am still sad. I had been waiting three years for another shave ice with ice cream and beans!! :'( Rosemarie was nice enough to give me an ice cream donation part of the way through, lol.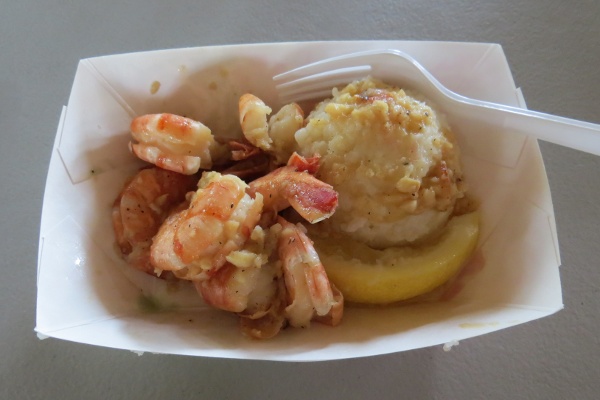 Shrimp and rice from Giovanni's Shrimp Truck. Garlicky deliciousness. I just had a half plate this time, which was definitely plenty.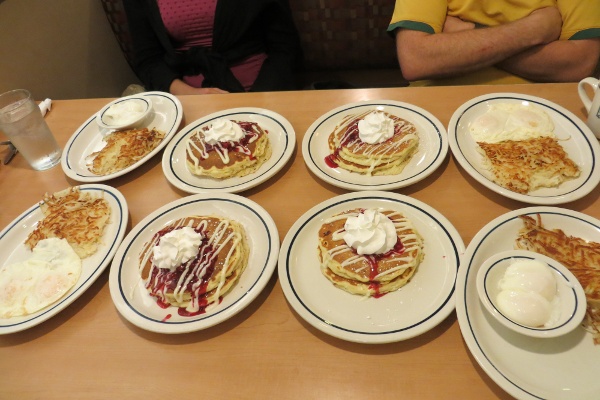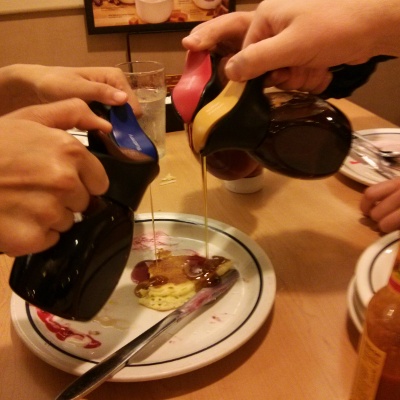 One day we went to Ihop for lunch. They had Christmas specials that were significantly cheaper than regular meals, plus they sounded significantly tastier! WIN WIN! All four of us were very boring and all ordered the white chocolate raspberry pancakes with the smallest side option (eggs and hashbrowns). I think each meal only cost $6 or $7 and it was definitely filling. I added extra syrup because I felt they were not sugary enough already. :P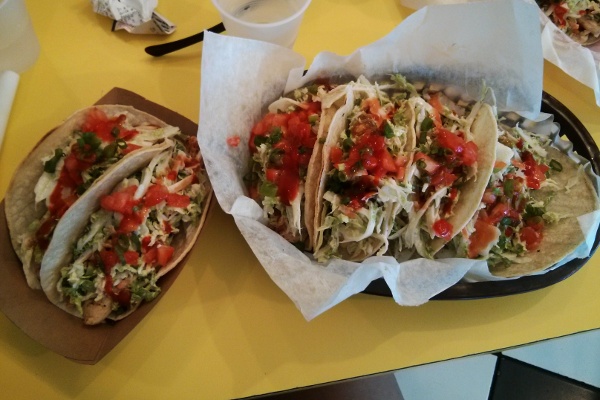 Fish tacos and chicken tacos. With lots of added hot sauce. Nom nom.