Sooo let's just ignore that some of these pictures are like three months old……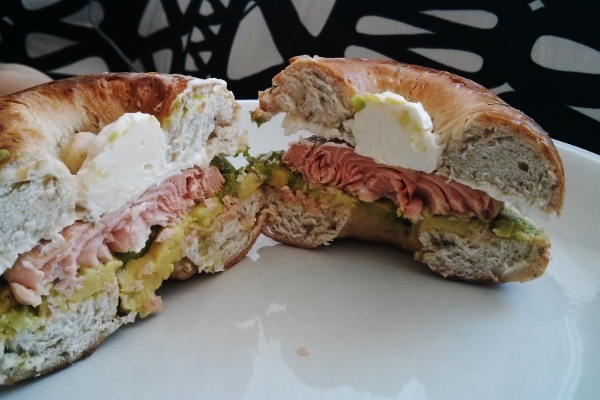 Rosemary Rocksalt bagel with salmon, avocado and cream cheese. How can you even improve on this?? Perfection.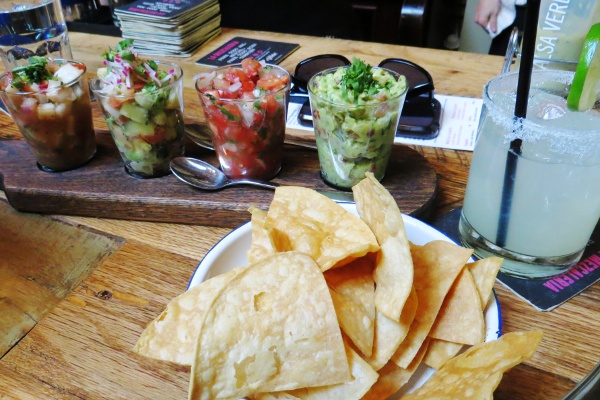 Two kinds of ceviche, guacamole and pico de gallo at La Mezcaleria. OM NOM NOM. With a ludicrously expensive margarita. (Best margaritas in town though).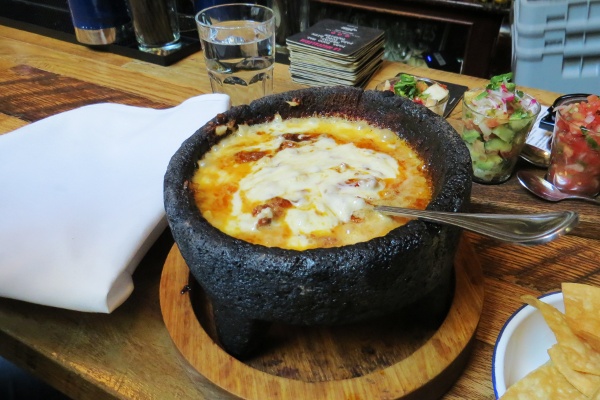 GIANT VOLCANIC BOWL OF MOLTEN CHEESE AND CHORIZO. So greasy, so amazing. This is a once-a-year (or less!) food.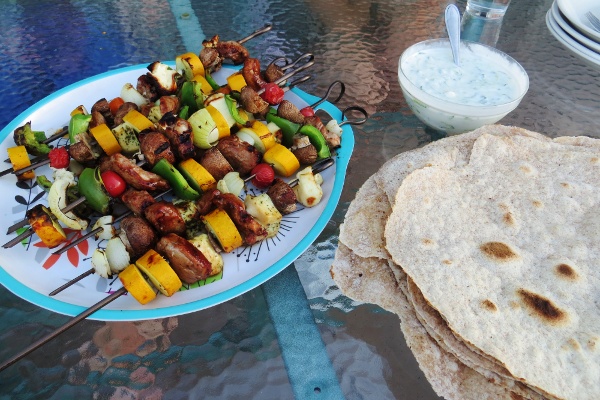 Pork tenderloin kebabs with vegetables and halloumi. Homemade tzatziki and tortillas. This was a team effort meal with Scott, Rosemarie, Lauren and I that magically all came together perfectly despite little planning.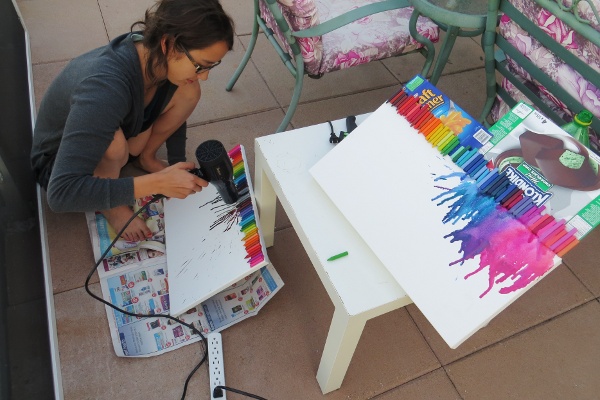 Rosemarie and I finally did the crayon art project that she gave me for Christmas/AFFH. Making the crayons melt was so addicting.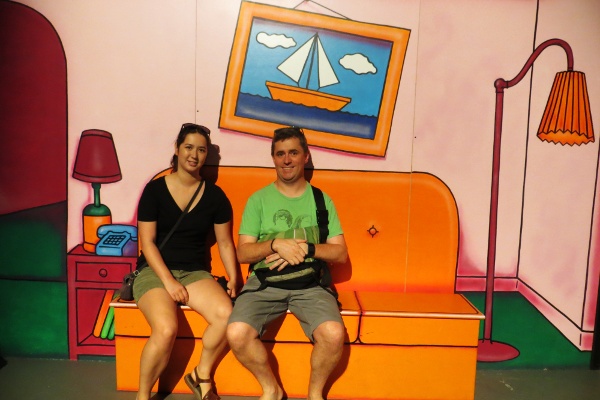 The Jornas, at the PNE this year. Lesley took this picture.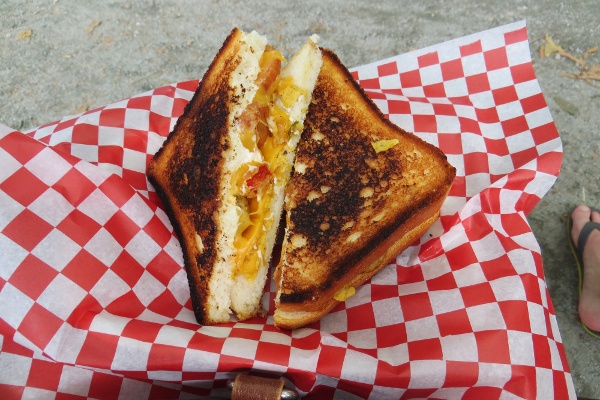 I had a jalapeño popper grilled cheese. It took them like 30 minutes to make. Le sigh. But it tasted pretty good, it had cheese, peppers, cream cheese, corn chips!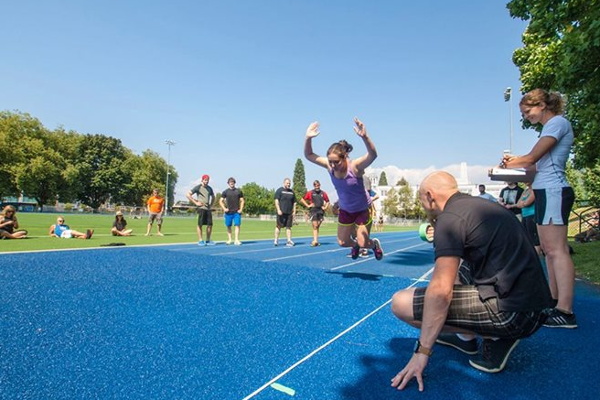 Me broad jumping at the bobsleigh/skeleton summer tryouts. I did pretty bad, it was sort of embarrassing. But still fun, kind of. I think I was a lot better at running this year compared to last (still too slow though) but I actually got worse at broad jump (down to 1.75 m from 1.78 m). Yikes. And I was HORRIBLE at the underhand medicine ball toss. It kept slipping out of my hands!! Lots of work to do if I ever plan on being competitive.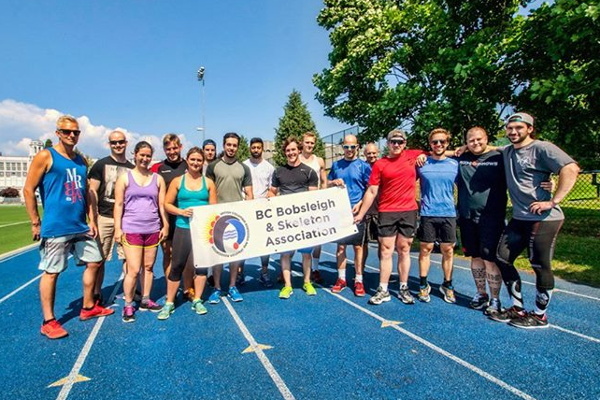 So many more people than last year!! It was nice seeing some old friends from last season, and great to see some new faces! I am hoping that the group of recreational (and BC development) sliders gets bigger this year. It would be fun to have races with more people, especially girls!!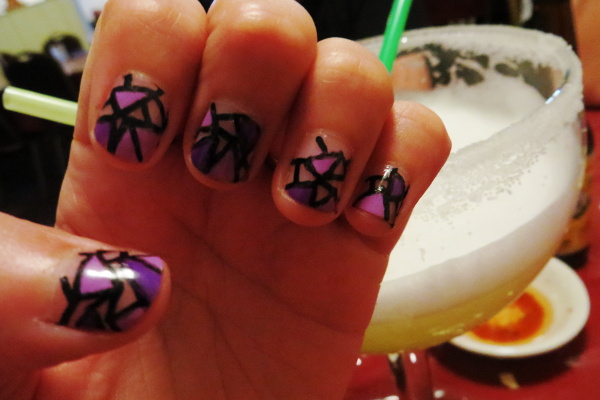 Manicure from last week. Stained glass/negative space. I did my left hand. Scott had to help me with my right hand. Maybe Rosemarie will post a link in the comments to the Salon Jorna picture she took.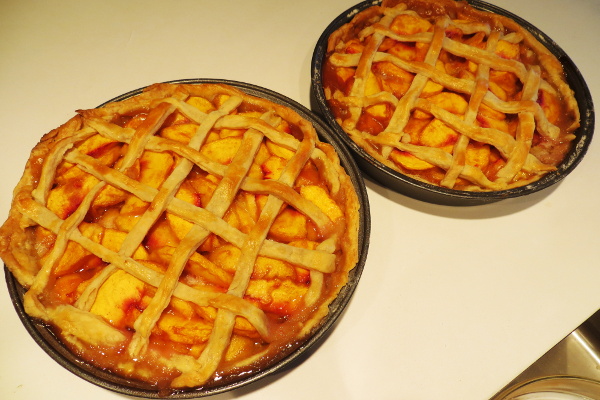 A made pie! Peach pie! We had picked a dozen or so giant freestone peaches in Osoyoos last week at a giddy u-pick session. I whipped up two pies with homemade crust and everything. I usually don't like pies because I hate cooked fruit, but peach pie is pretty good. Maybe because the texture of cooked peach isn't very different than raw peach? This was my first time making crust and it went… ok. It's a little tough. I think that happens when you overwork the dough? But overall the pie tastes GREAT. Making pies is very satisfying.