One of the nights we were in Osoyoos the four of us decided to go across the border to Oroville, Washington for dinner and gas and groceries. Scott volunteered to be DD so Lauren, Rosemarie and I could go nuts on their obscenely cheap margaritas. This GIANT margarita fish bowl was $14.50!! It was funnnnnn.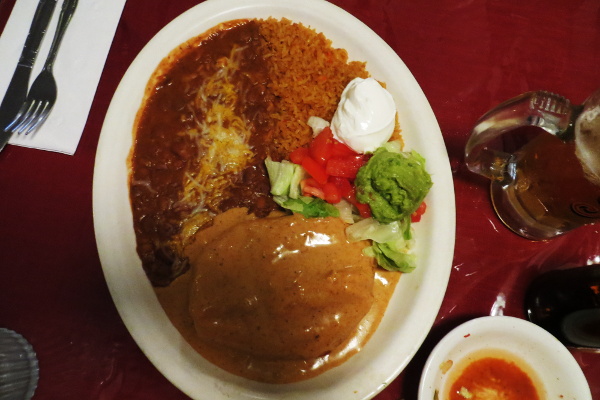 Chimichanga del mar. Had (real) crab, scallops, shrimp, onions in a tortilla thing covered with sauce. Scott and I shared this. It was definitely big enough for two people. It was rich and tasty.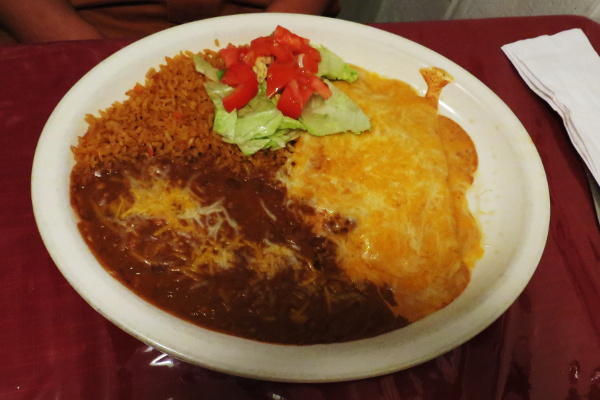 I think this was seafood enchilada? Crab something with a lot of cheese (clearly). Lauren said all he could taste was cheese.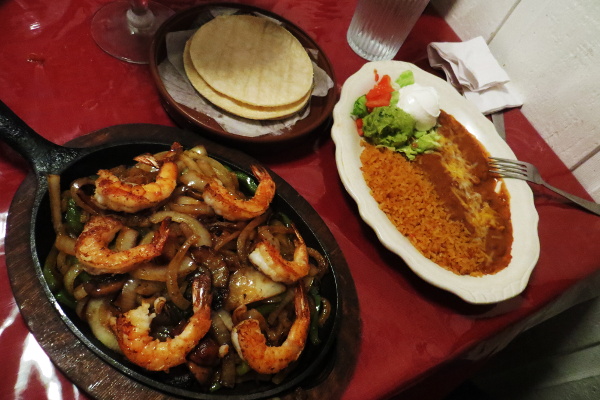 Rose ordered prawn fajitas. The onions were nice and caramelized. Quite tasty. Giant. Good thing Lauren is a bottomless pit. ;)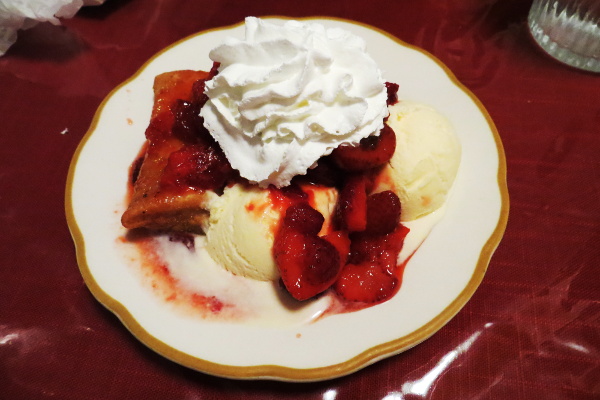 Sopapilla for dessert. I forget what was inside the pastry bit, but it was covered in ice cream and strawberries. Was ok.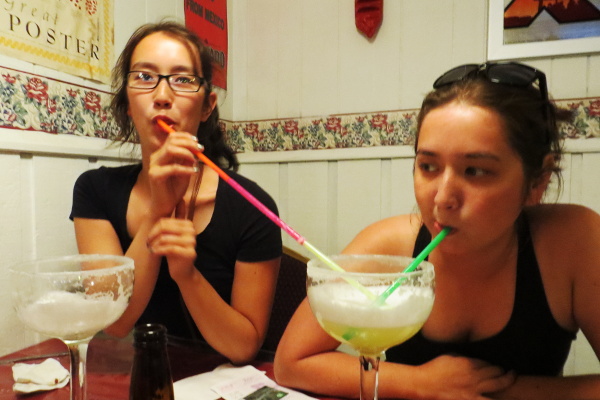 Dronk.