Well it's technically autumn here now, although it's currently 36°C and climbing?? But let's just quickly catch up on this past summer.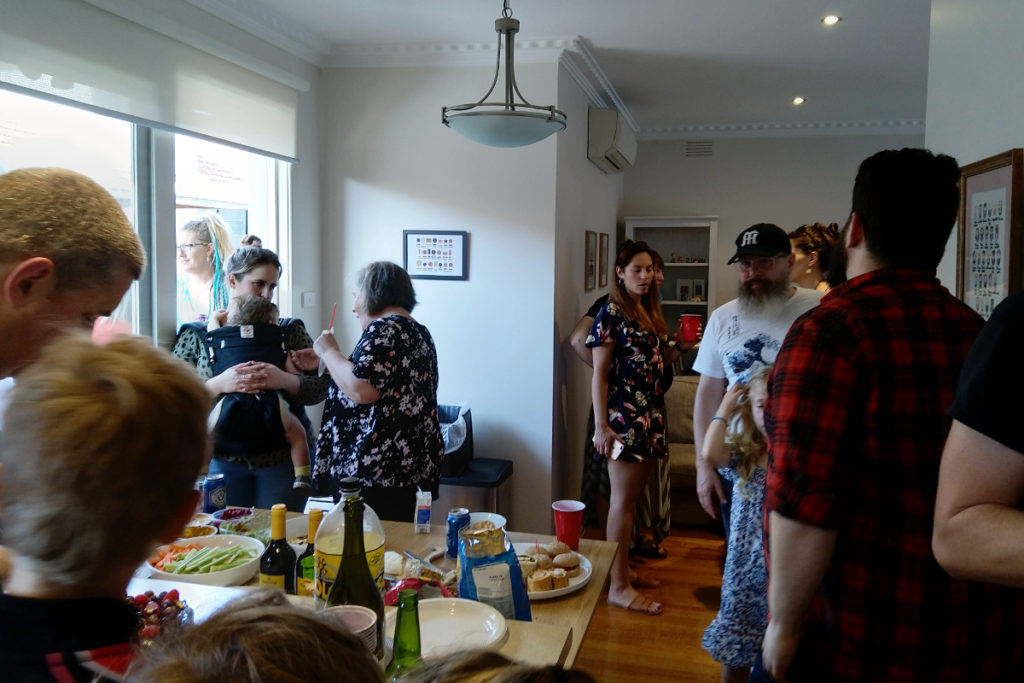 Scott turned 40. We had a big party at our house. I greatly underestimated the number of kids in our lives! Thankfully the children entertained themselves outside by piling up all the gravel in our courtyard. We had lots of food and drinks, and lots of Scott's family and friends from school and work and everything came by even though it was so deep into Christmas party season. Overall success, imo.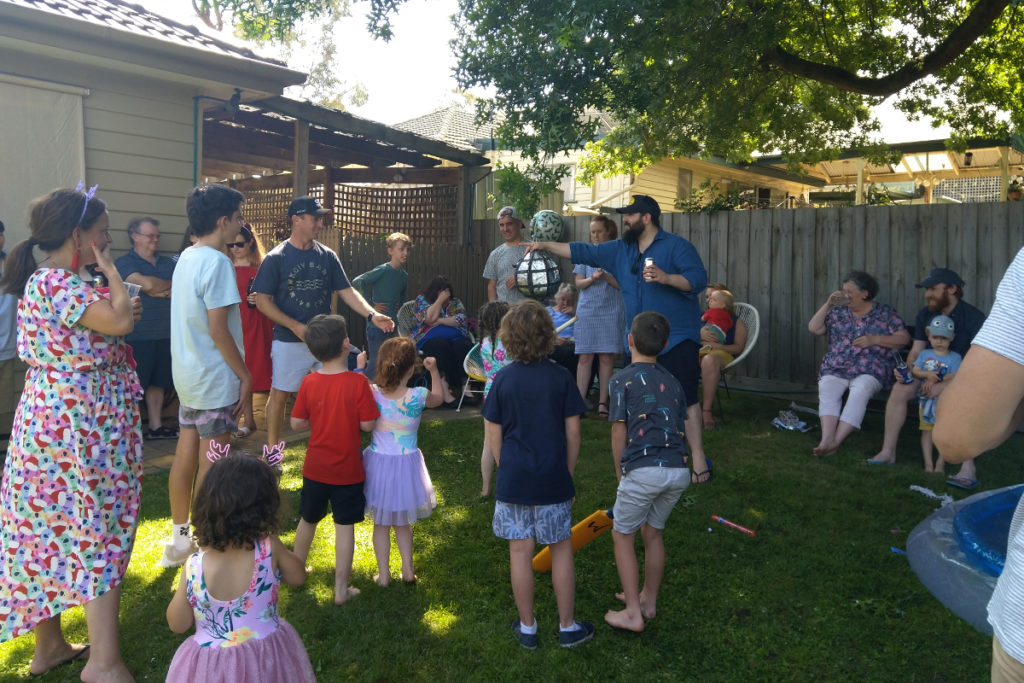 Every second year is a big Christmas at the Jorna household (the other years people go to their other side of the family) and this year was a big one. I think there was about 40 people all together? Bonkers. There was a pinata, wading pool, bbq lunch, and soooooo many children and presents.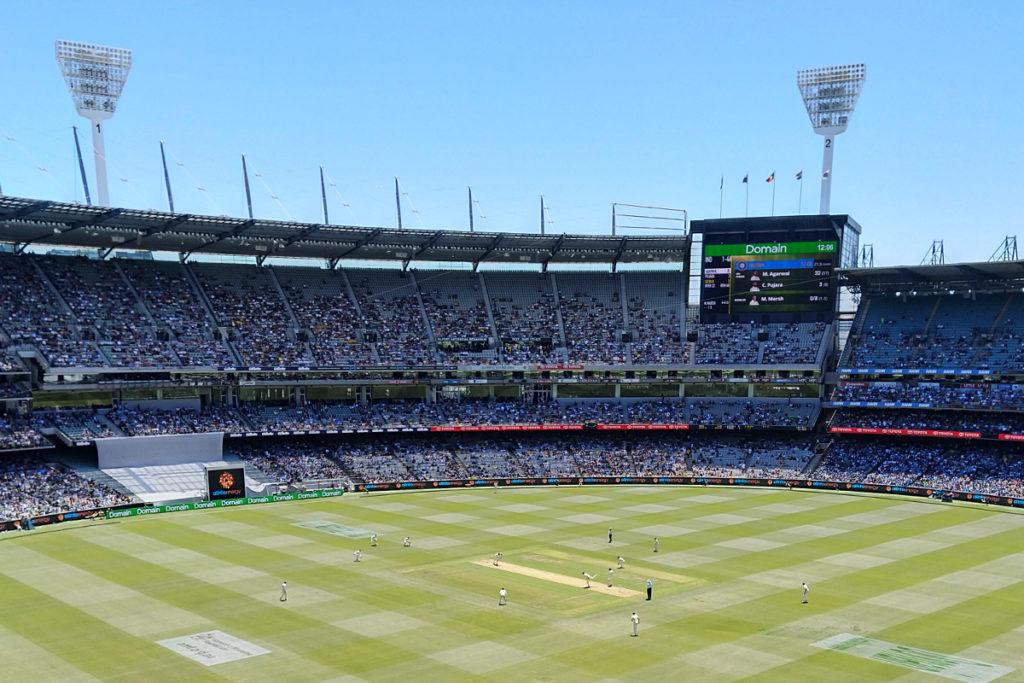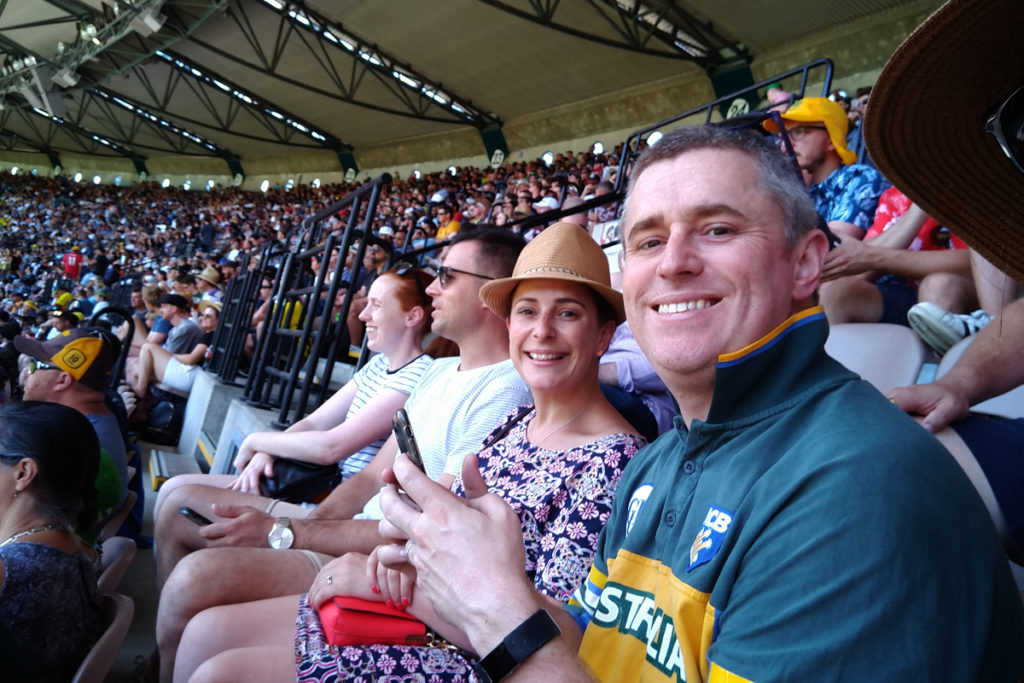 The next day we did a very Melbournian thing and went to Day 1 of the Boxing Day Test at the MCG. It was… very boring. Even people that love cricket thought it was boring. Because the grass was too flat and too smooth so nothing really happened. They would hit the ball very conservatively along the ground to just get one run at a time. There were only two wickets and one of them was while we were scanning our tickets to get in to the 'G.
Scott and I worked through the Christmas holidays and saved our days off for when it wasn't school holidays. It wasn't busy at work so it wasn't so bad.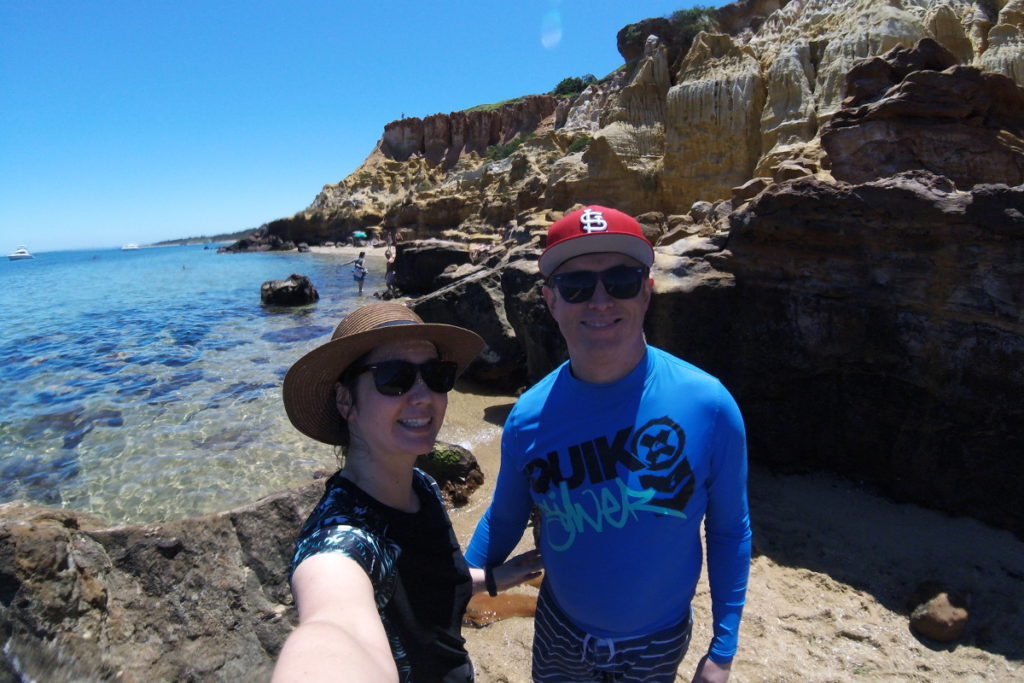 I wanted to do a "polar bear" swim on New Years Day so we went to Half Moon Bay Beach which is only about 30 minutes away, on the bayside. It was a little busy but it was a hot day and the water was delightful. Plus there is really good fish and chips there.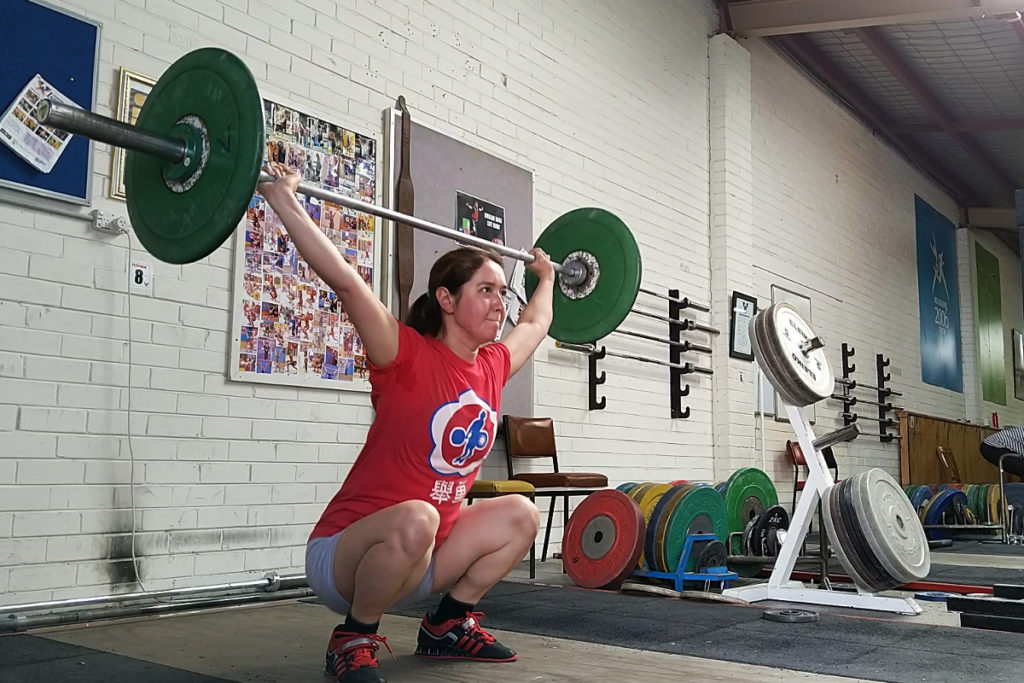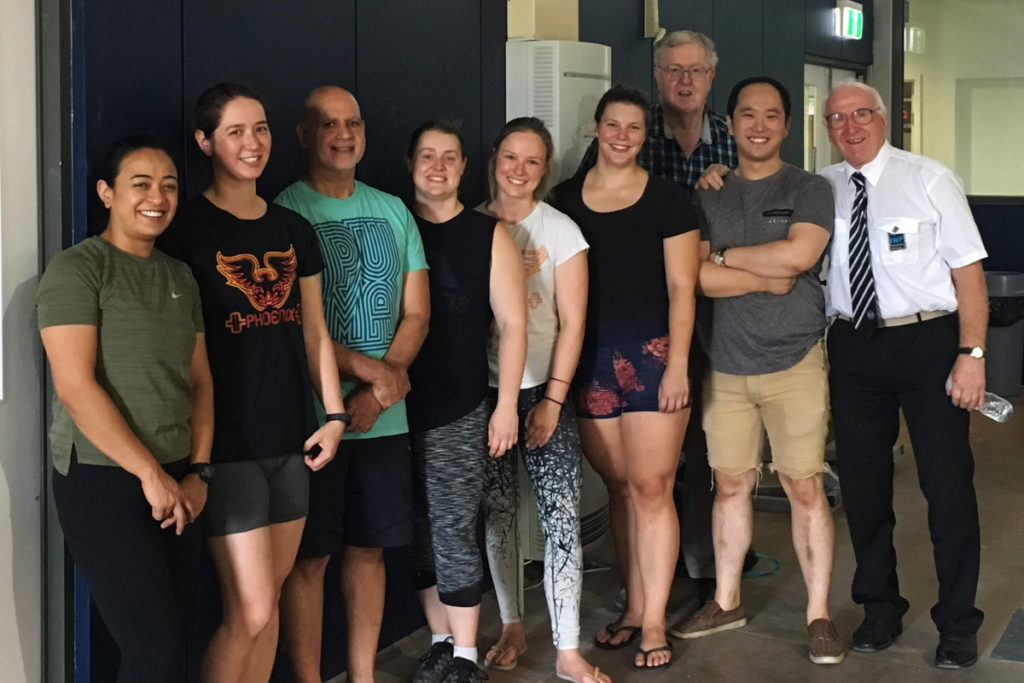 It has been a hot summer of training. I sweat a lot even in the winter but when it's >30°C it's a whole other disgusting story. My face is always purple.
Sadly my coach Rob (in the aqua shirt) decided to retire. We were all very sad. I had one last competition with him 6 weeks ago, and then transitioned to getting coached by his son Adam. It's different, but not that different, which is good.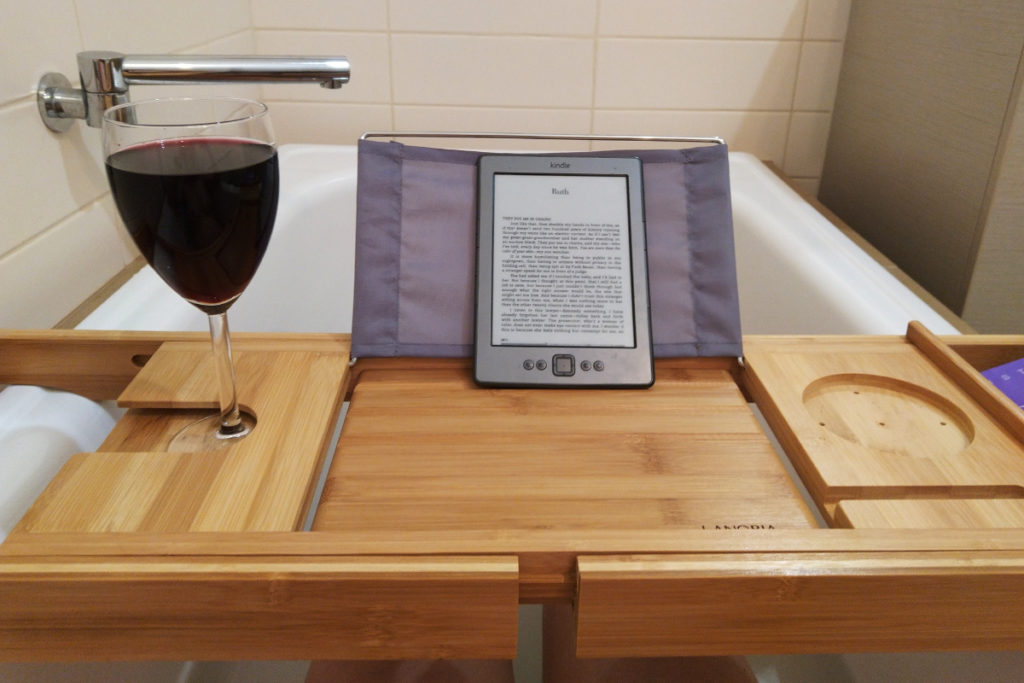 We got this sweet bath caddy in the Kris Kringle gift swap thingy. I'm looking forward to when it's cooler so I can have more baths. It feels nice on my back (which is actually not that bad at the moment btw).
We went ATVing in Gippsland, but I'll save that for another post.
We also went camping at Wilsons Prom again this summer, but I will also save that for another post.
Scott has been doing hockey lessons and swimming lessons lately. He says they are both very challenging but very helpful.
We made some new board game friends! They are friends of Scott's coworker (who also likes games) and they know how to play Agricola!! It's tricky to find games for 6 players though. Last night we played Sushi Go Party, Sushi No, 7 Wonders, Coup, and King of Tokyo. I found Coup really hard, it is pretty much exactly what I am really bad at (bluffing and keeping track of what cards other people have).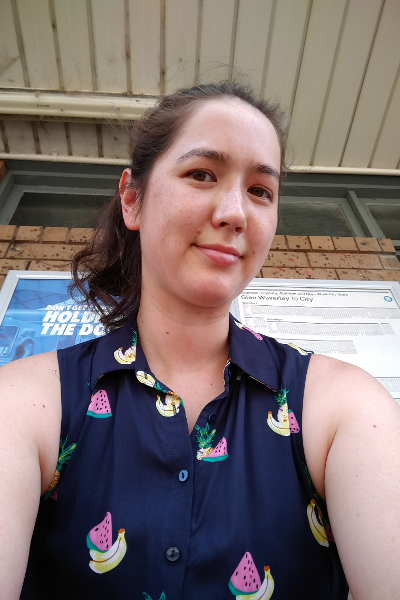 On my way to the Aqua concert. :D
I had heard that Aqua was coming to Melbourne a while ago, along with a whole bunch of other 90s pop bands like Vengaboys, B*Witched, Eiffel 65, Lou Bega… but it was pretty expensive and I couldn't find anyone to go with. I debated what to do for ages until the day before the concert I decided I would regret it if I didn't try to go. I mean I still love the album Aquarium!!
I still didn't want to pay a lot though. So I scoured Gumtree and Ebay and Facebook for cheap tickets and the morning of the concert someone finally accepted my offer! They ended up being very friendly girls and invited me to hang out with them since I didn't know anyone else there. It was very random and very fun!!!!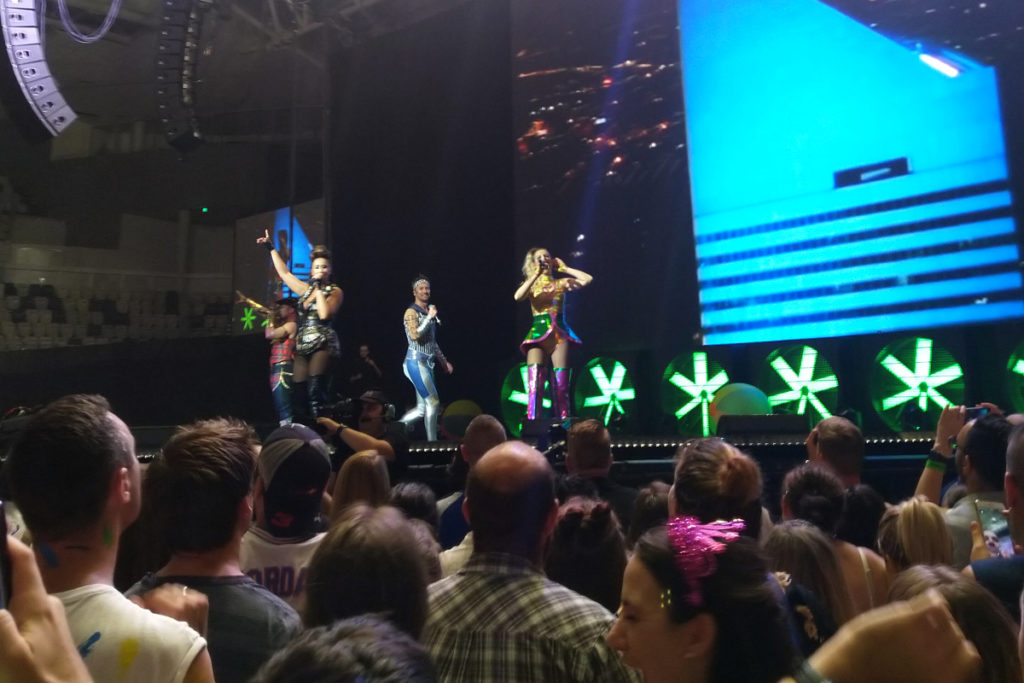 The venga bus is coming…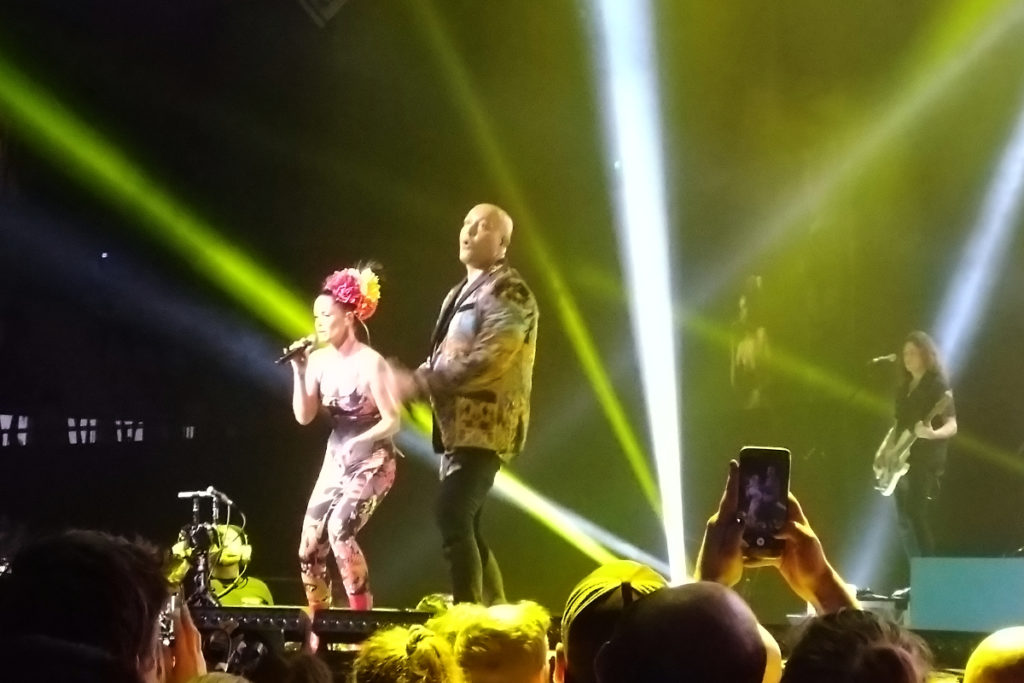 Aqua!!! It was so nostalgic. They're one of the few bands that I actually know most of the words to the songs haha. The tickets were awesome and we got right up close. Very fun night, I laughed a lot. I'm glad I decided to try and go. Would Aqua again.