This place has been on my To Eat list for a long time but they don't take reservations and always have lines. We went around 6PM on Australia Day and waited about 15 minutes for a table, which is better than usual I think. They have a bar area at the back where you can start drinking while you wait.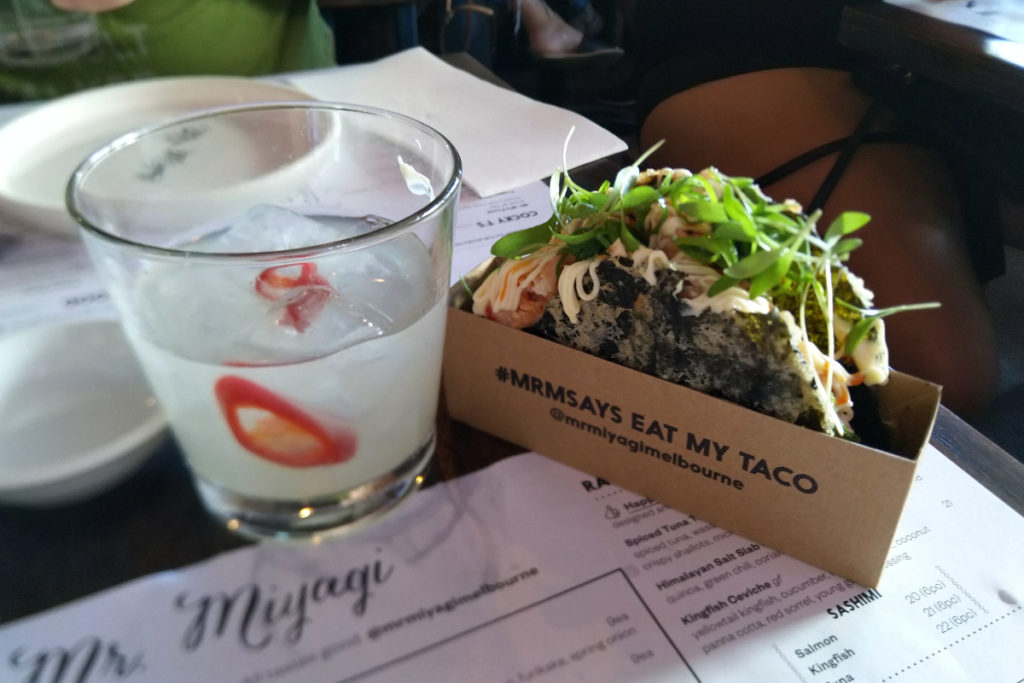 Salmon Nori Taco (grilled salmon belly, sushi rice, spicy napa cabbage, Japanese mayo, chilli oil) and a Sanchez Does Kyoto Japanese marg (tequila, yuzu, agave)
They are most famous for this taco. And it was actually really good. The deep fried nori makes a surprisingly good taco shell. The whole thing was pretty hefty with tons of great flavour and texture. I would definitely like to have another one sometime. I love salmon so much.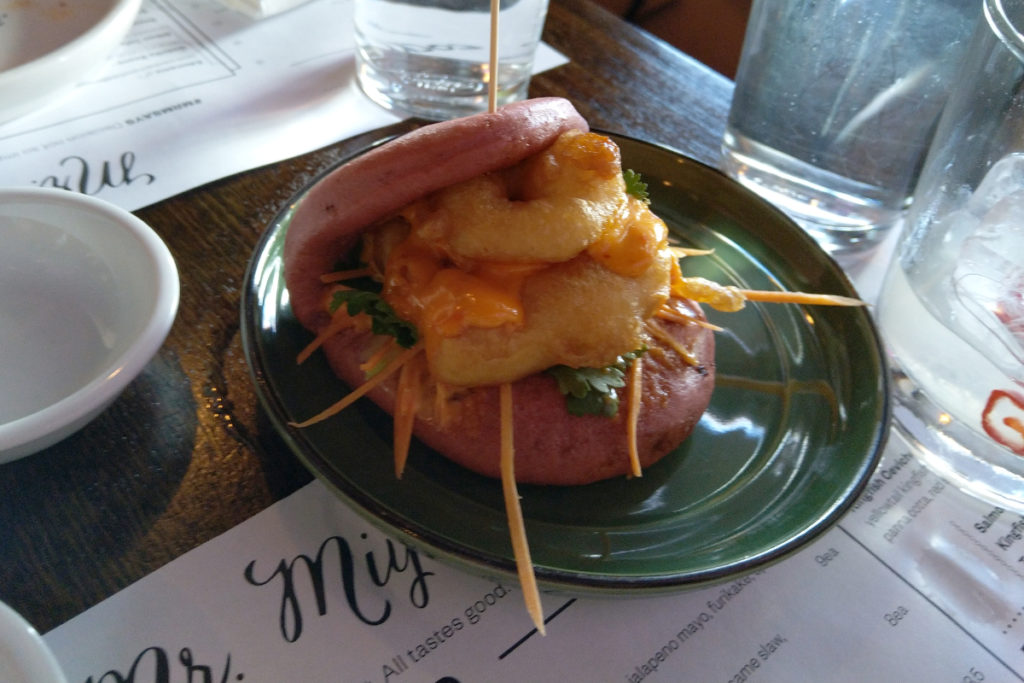 Tofu Bao (beetroot bao, tempura tofu, carrot remoulade, creamy spicy sauce, picked coriander). A nice fluffy soft bao with tasty crunchy fillings.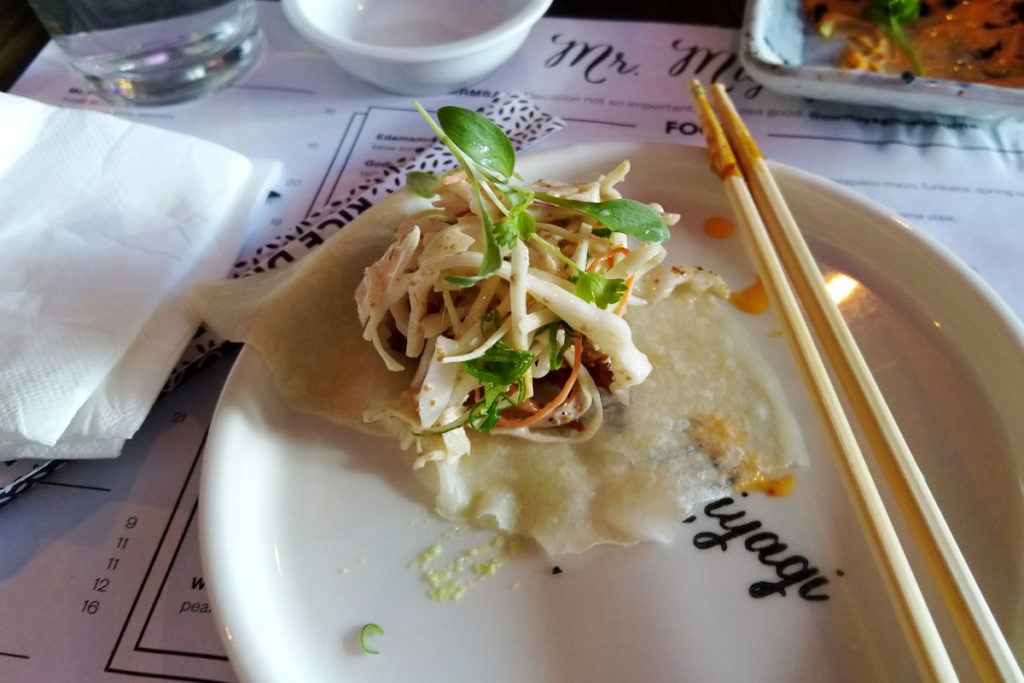 Pork Belly Pancake (48-hour miso glazed pork belly, sesame slaw). Sorry for terrible photo. It was different than what I expected and I forgot to take a picture until after I'd already ripped it in half to share with Scott. I don't recommend trying to share this one.
The pork belly tasted kind of like peking duck. Delicious. Too small.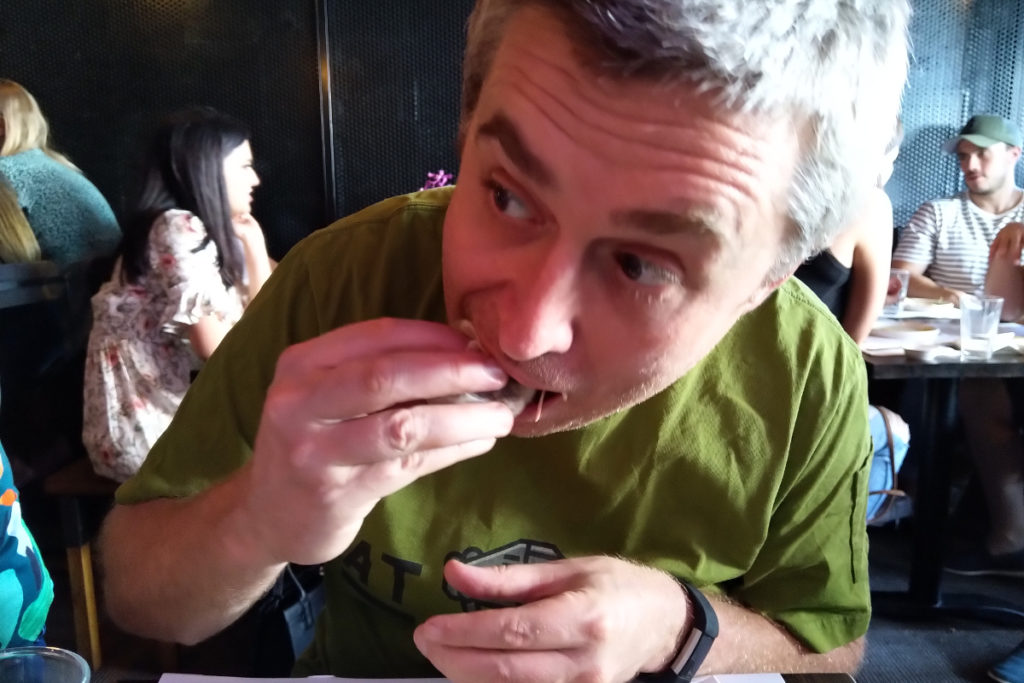 Scott enjoyed it.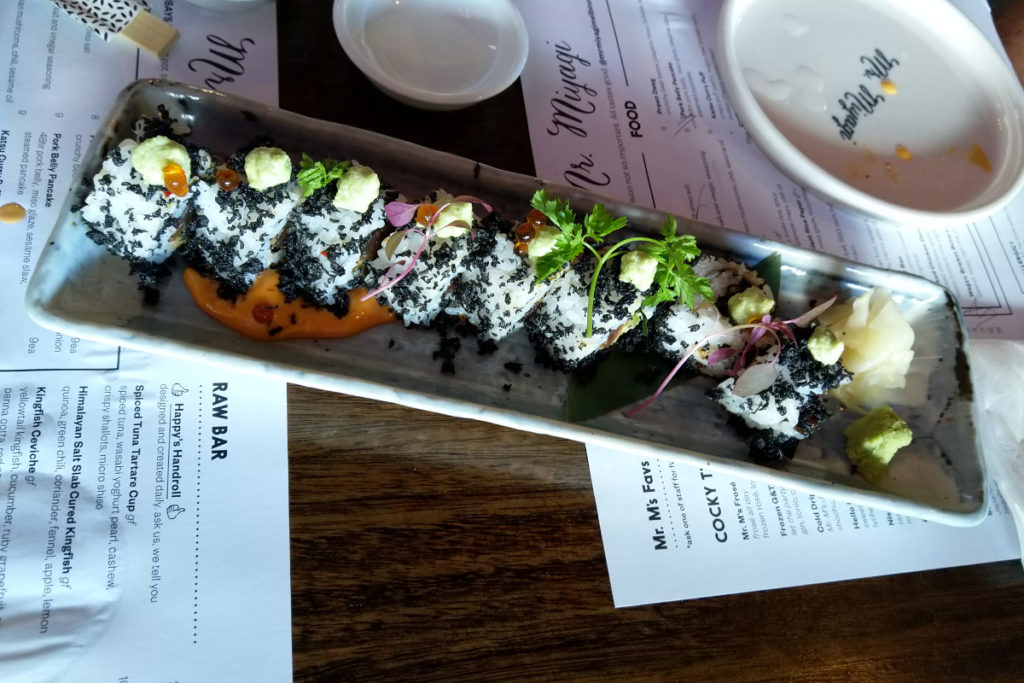 House Hand Roll. Can't remember what this had in it, but it was yummy and well made.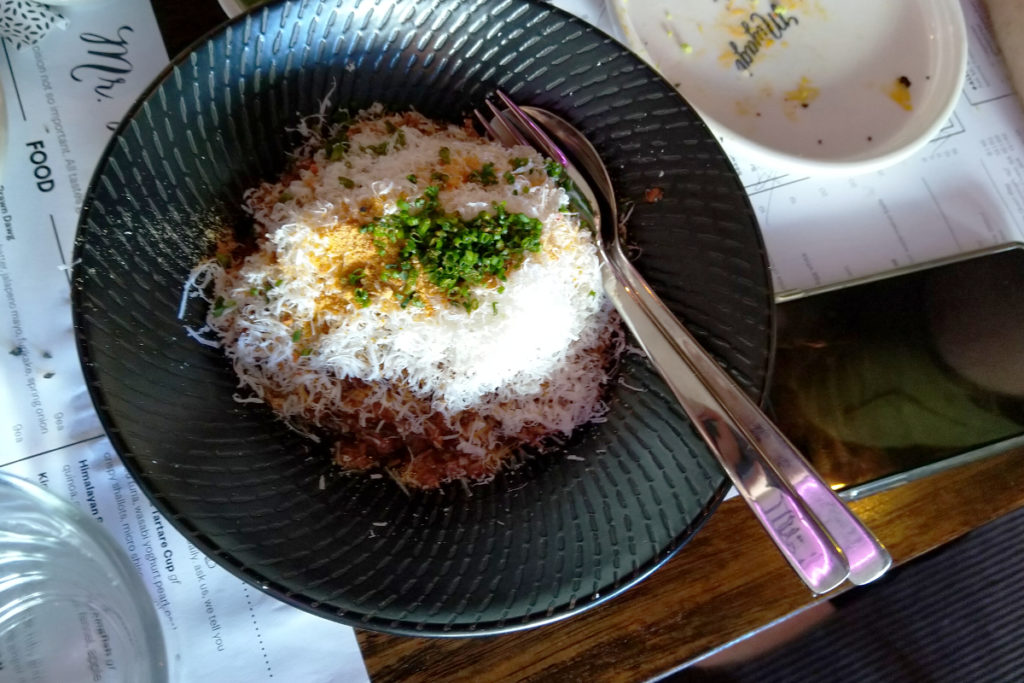 David Chang's Ramen Gnocchi (wagyu bolognese, ramen potato gnocchi, salted buffalo ricotta). This was the one dish we were disappointed with. It was just so boring and soft. This dish definitely need a crunch element. It was just soft gnocchi with rich bolognese that had no defining texture, covered in soft cheese. It was also overly salty.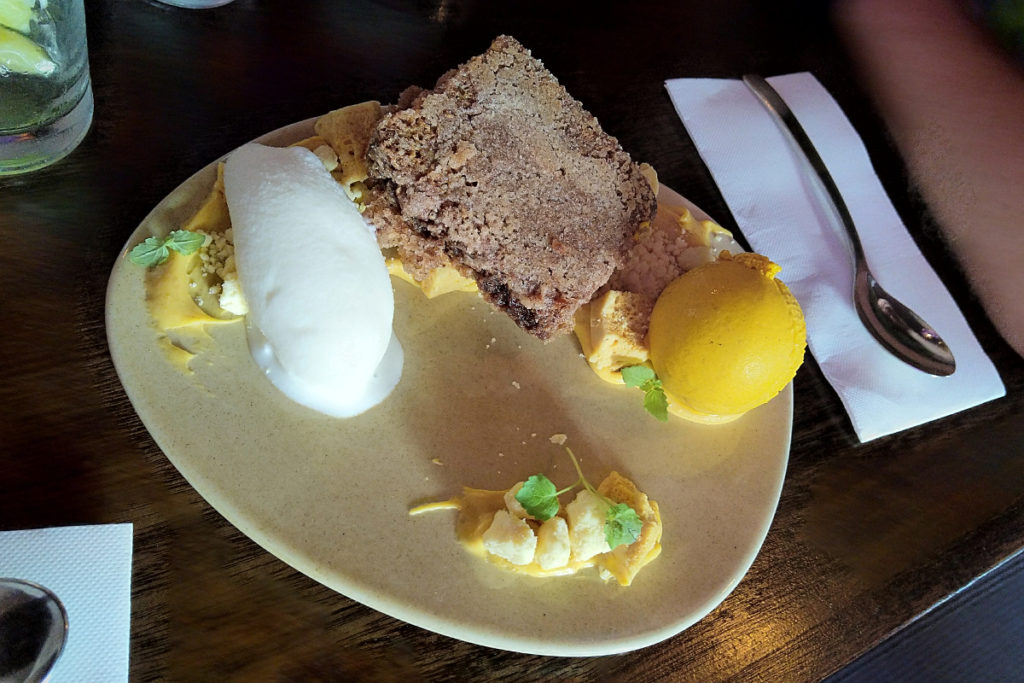 Pumpkin Toast (white chocolate and pumpkin ganache, honeycomb, yoghurt sorbet, spiced pumpkin ice cream). I don't know why they call this "toast". It was more like a blondie. Every part of this dessert was delicious. It was fun to try various elements together in different combinations. i loved the ganaches especially.