Lauren came to visit a little while ago. My Lauren, not Rosemarie's Lauren, haha. So confusing. She stayed with us a few days. Scott and I were working every day but it was fun hanging out in the evenings. We went to the fireworks one night, and she took us out for a nice dinner too. We picked Sushi Oyama because I've always heard good things about it but hadn't been yet. It did not disappoint!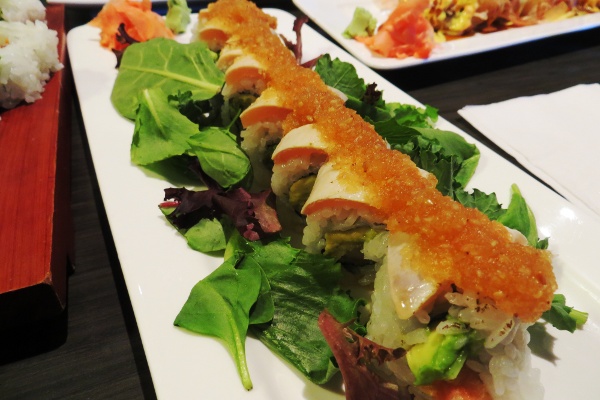 Tataki Roll (deep fried prawn, cucumber, avocado, tuna tataki, house special dressing).
This roll was really nice, it was light and refreshing. It didn't taste like any sushi roll I have tried before. The dressing/sauce was yum. What a pretty roll too.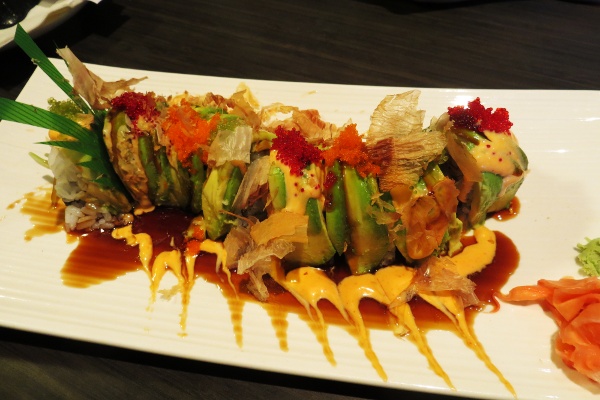 Green Dragon (eel, cucumber, avocado, three types of tobiko, bonito, mayo).
This roll was also awesome. I love the presentation. I've never had different types of tobiko before, although I couldn't really taste the difference between them. Creamy avocado and bbq eel is always great.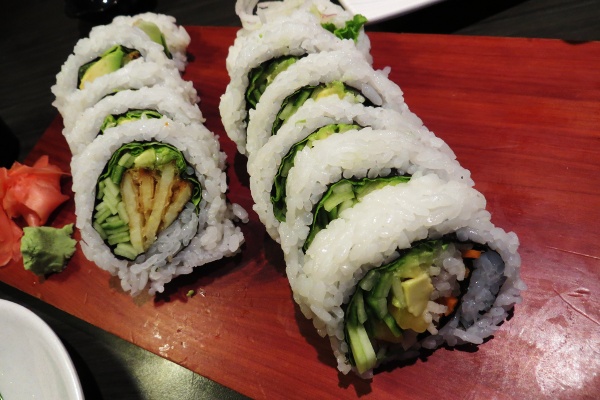 Yam Tempura Roll & Vegetable Roll.
The yam one was decent but the vegetable roll was pretty boring to be honest. Definitely overshadowed by all the special rolls.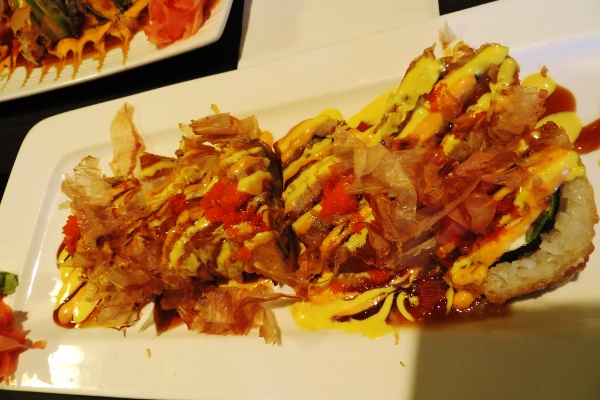 Las Vegas Roll (5 kinds of sauce, cream cheese, spicy salmon, crab, cucumber, tobiko, bonito).
Now this one was ridiculous. And I pretty much had to eat the whole thing because SOME PEOPLE don't like mayo, hehe. The whole thing was deep fried and slathered in sauces. I enjoyed it.
I loved Sushi Oyama and would definitely go back. I think it's so cool that the restaurant is in a big house too, so many different sections! I've heard it can get really busy but we had no problem at dinner time on a weekday.
Thanks for the great dinner Lauren!!