Last week we tried out a new sushi restaurant near our house called Sushi by Yuji. It's much nicer and more authentic than the sushi places we usually go to. A nice treat after writing my certification exam last week.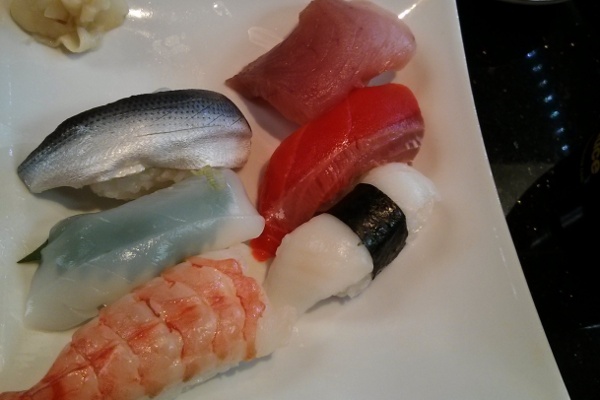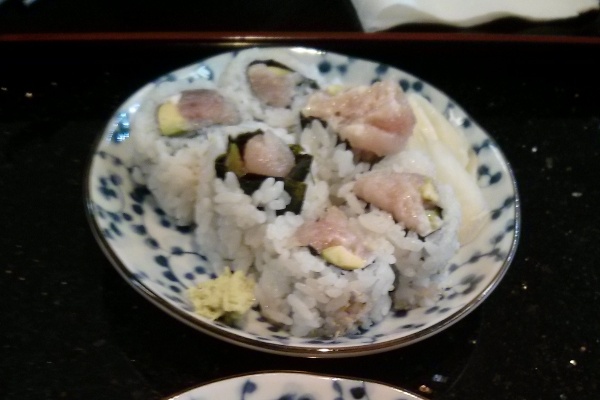 The sushi was great, but the service wasn't. The fish was all fresh and good but we waited 5ever for our food. We were sitting at the sushi bar so I could see the chef making roll after roll after roll for the other two tables. He didn't start on our order until he had completely finished the other two tables. I feel like he should have made us something in the middle of that! They also forgot to make the big sushi platter we asked for, and then tried to charge us twice for it when we did get it.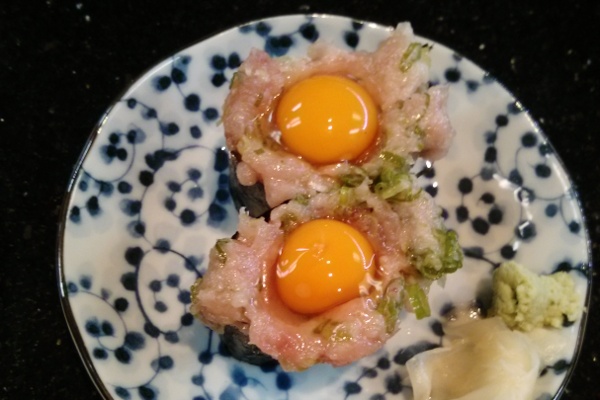 These negitoro with egg thingies were cool. First time trying sushi with raw egg in it! It was squishy and tasty and also very hard to fit in my mouth!
We also got a spicy salmon roll that was decent. I watched him make it and now I know how to make spicy rolls at home! (Sriracha, mayo, green onion… why did we never think of that…)
Overall it was good but I'm not in a big rush to go back because the extra cost doesn't seem worth it when you can get pretty decent sushi faster and easier at other places.