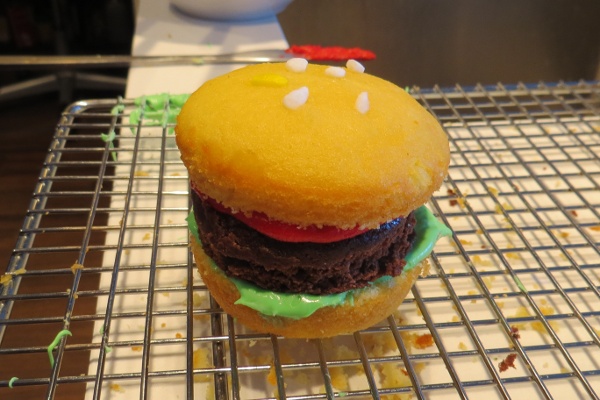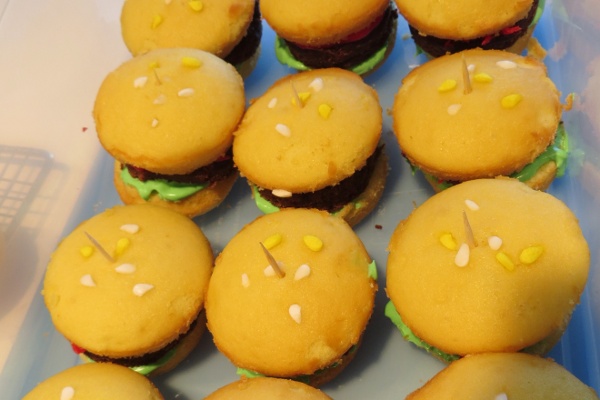 Scott made these sweet cupcake burgers for his work bake sale. Everyone loved them and they were the first things to sell out! That's a brownie "beef patty" in between vanilla cupcake "buns" with icing "lettuce" and "ketchup", with heart sprinkles cut in half "sesame seeds"!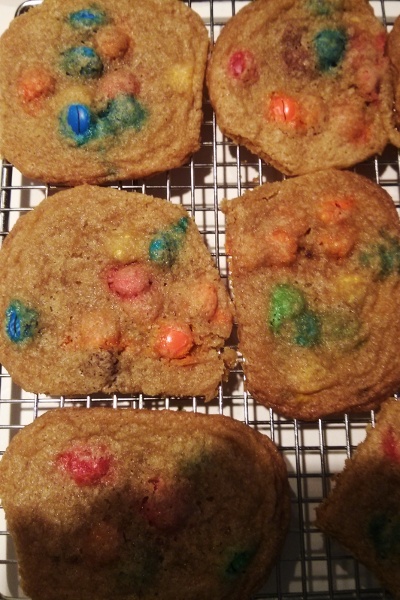 I made M&M cookies for me and Reese's Pieces cookies for Scott. They turned out tasty but SO flat. Then I realized that our baking powder expired in 2011. That MIGHT have something do with it, haha!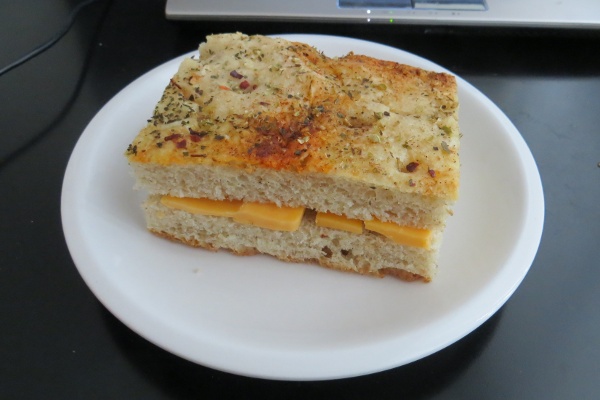 This Crepes of Wrath focaccia turned out awesome. I really enjoyed my cheese sandwich for breakfast this morning! Making bread is kinda cool but I certainly miss my mom's KitchenAid mixer with dough hook for sure. Especially for this one because the dough was suuuuuper sticky!