Rosemarie requested that I write about PBs, books I read, new board game reviews, and favourite recipes of 2019, so here I go…
PBs: snatch 41 kg -> 46 kg (in training), clean & jerk 49 kg -> 54 kg. The bigger accomplishment has been fixing my back enough that I can do all movements again! I think my PB potential is very good for 2020.
Books (TBH I'm not sure if I read these in 2019 or earlier but here are the last few books I read):
How To Stop Worrying And Start Living by Dale Carnegie – some of the chapters at the beginning were useful but then it got a bit too religious to me
The Secret History by Donna Tartt – a long one!! About the lives of a few students. I love really long detailed books if the story/characters/world is interesting
The Goldfinch by Donna Tartt – again, a pretty long one about a boy who loses his mom and ends up with a priceless painting. They made a movie of it but the book is better
This Is How It Always Is by Laurie Frankel – about a boy who wants to be a girl, and a family that loves her. A nice book
Eleanor Oliphant is Completely Fine by Gail Honeyman – pretty much the male version of Don Tillman from the Rosie Project, entertaining
Small Great Things by Jodi Picoult – in my opinion it's a corny book about racism written by a white lady for white ladies. :/ I guess that's better than no book about racism?
New Board Games:
Drop It – a very simple but fun game where you try to drop pieces into the right spots to score lots of points
Azul – very easy game to teach people, can get brutal when you get stuck with tons of extra pieces
7 Wonders Expansions – fun on the ipad but a bit too much to keep track of irl
7 Wonders Duel – my very favourite two player game, I'm still not tired of it 10/10
Agricola All Creatures Big and Small – ok two player Agricola spin-off
Camel Up – fun light game, everyone loves the gimicky dice rolling pyramid and the KRAZY KAMELS
Jaipur – two player camel betting card game that we got for Christmas… first impressions are good, Scott likes it a lot
Puerto Rico – not as hard as Agricola, kinda fun that you get to do stuff even when it's not your turn
Sagrada – quite simple game with NINETY dice, tricky fun
Terraforming Mars – very complicated game with lots of pieces, a bit hard to play well but still fun to play even when you don't really know what's going on
Great recipes of 2019:
Praline Almonds – I used the recipe in my ice cream book but it's basically the same as this (except I used almonds). This was one of the craziest things I've ever cooked! It magically goes from a pot of watery almonds to a pot of sandy almonds to a pot of candy almonds. Sprinkled with a bit of salt… so delicious.
No Knead Bread in the cast iron pot – so easy!!! I use this recipe. I did try whole wheat once but it didn't turn out as delicious as pure white.
Dutch Baby! – so visually spectacular, so easy! I've made sweet ones with fruit and ice cream toppings, and also savoury ones with smoked salmon, rocket and parmesan. This is my go-to sweet recipe.
Fish Tacos – Coles just started selling corn tortillas so we can make delicious tacos at home, like this easy Pinch of Yum recipe. I've made it with basa or shrimp. I love the garlicky sauce.
Adventures:
We didn't leave the country in 2019. Actually we barely took any days off at all. The good news is we have enough holiday to go to North America in May 2020 AND possibly Fiji for our 10 (!!) year anniversary later in the year too! 2020 is gonna be gooooooood.
We did check out some new places in Victoria/Australia, here are a few highlights: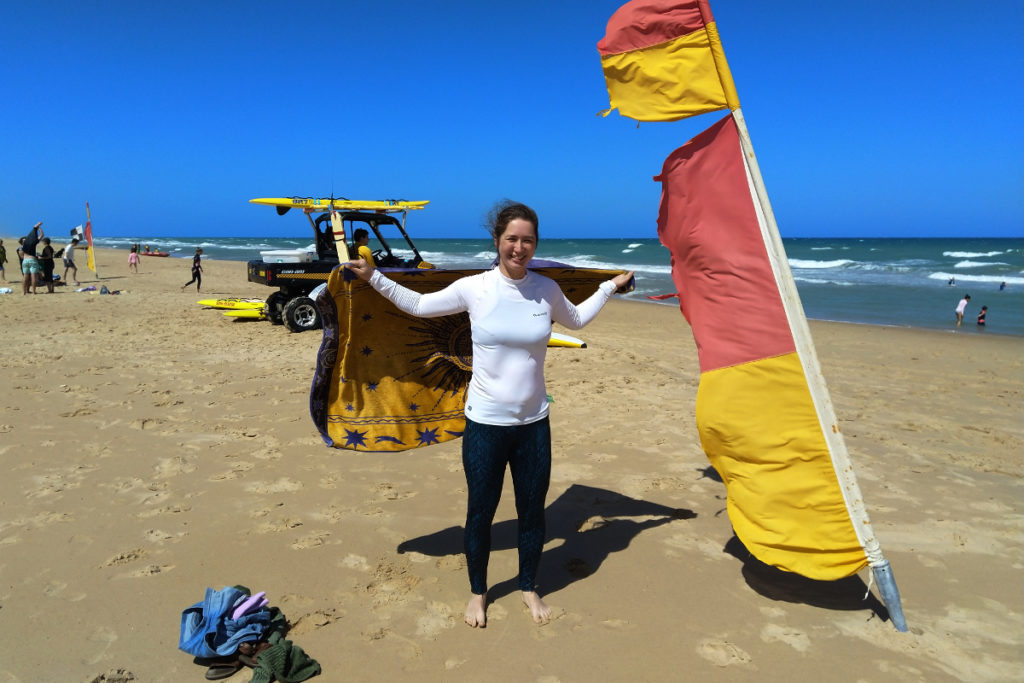 A very windy 90 Mile Beach in Gippsland.
A relaxing and fun few days of camping/day hiking at Wilson's Prom.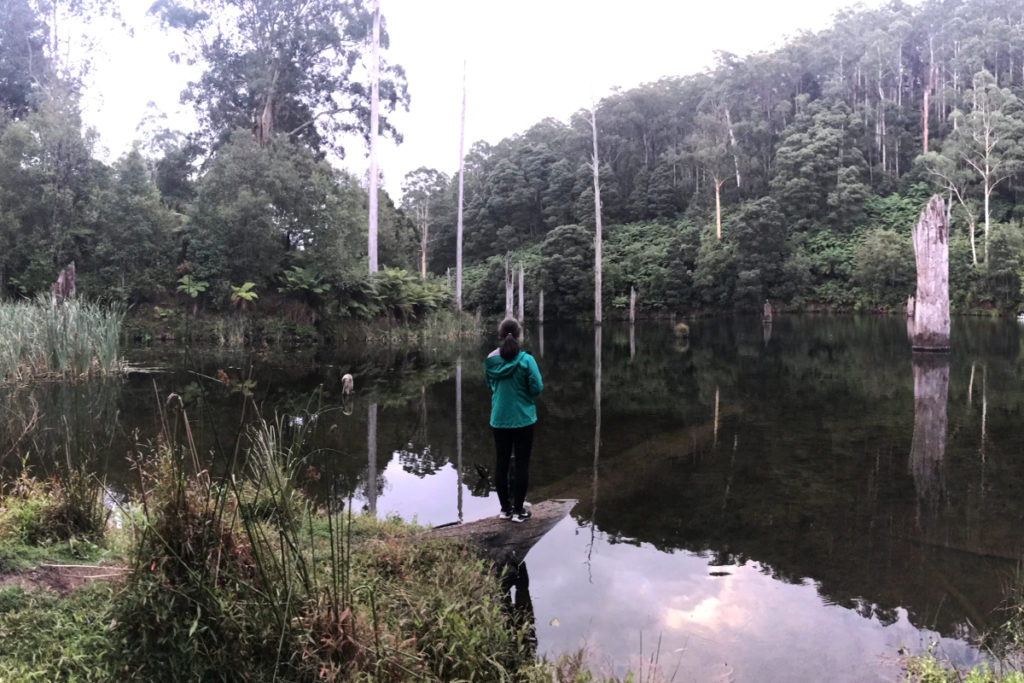 On platypus watch in the Otways.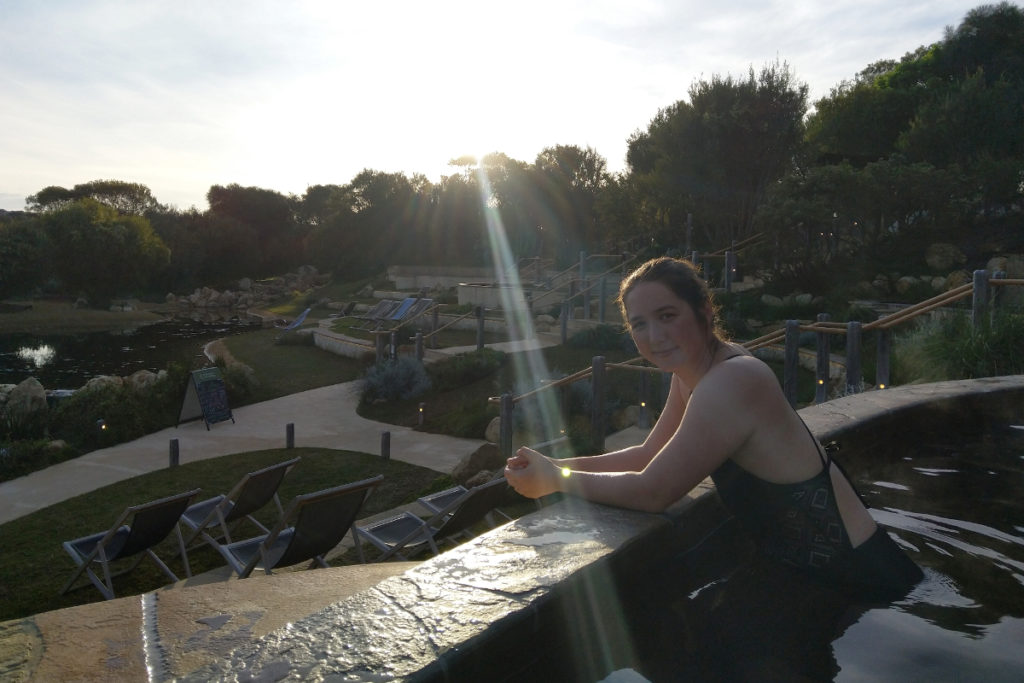 Day off at the Peninsula Hot Springs.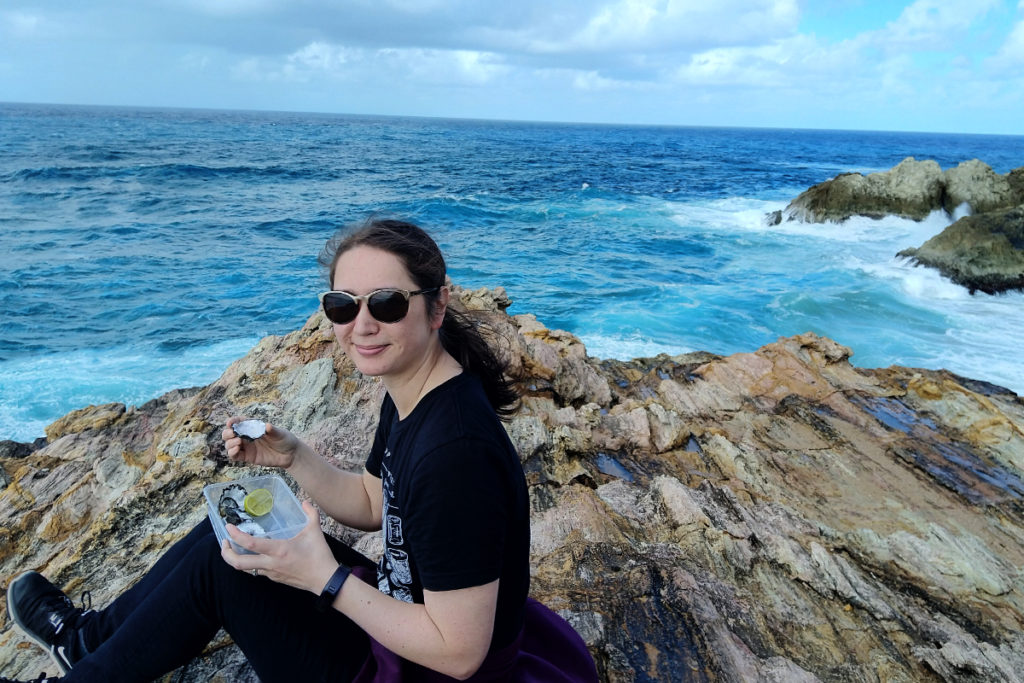 Whale watching on North Stradbroke Island.
Final thoughts: 2019 was not the most exciting year of my life, but we put in a lot of good work to our future. We did the hard stuff of finding a house, working hard, saving, rehab… and very very soon we get to enjoy the benefits of that. I feel very good about 2020. 
MORE: art, friends, gains, nice food, pictures
LESS: worrying, Picross