OK well in October I took plenty of pictures! Long post ahead!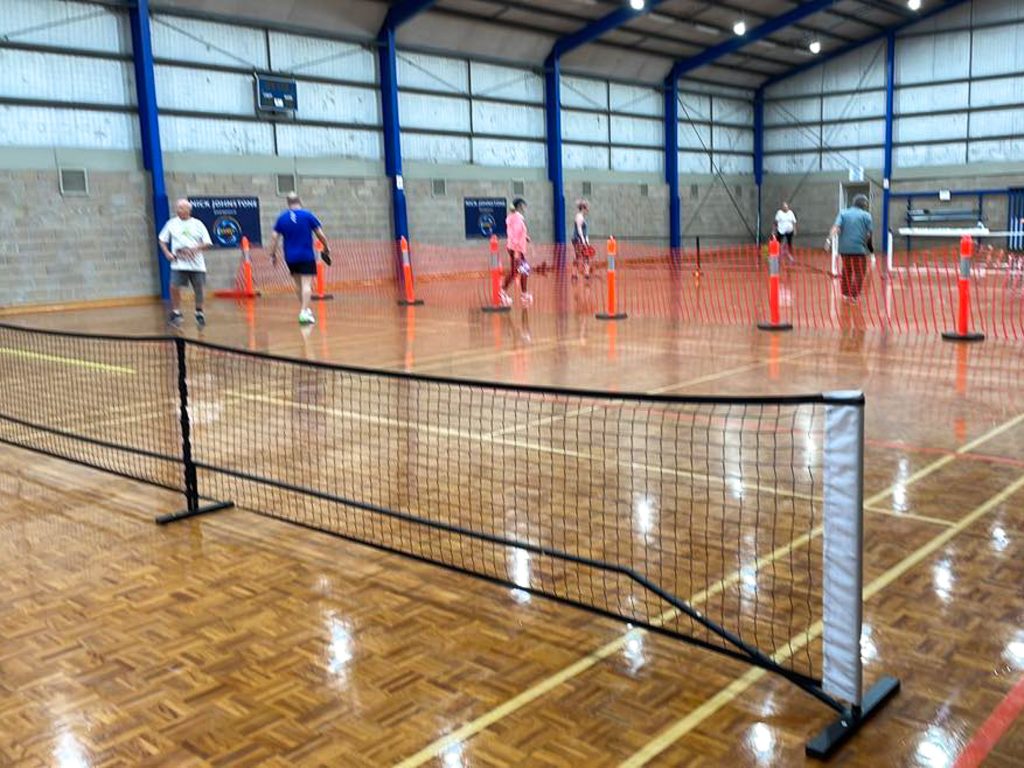 We have been playing lots of pickleball again. I even got an upgraded paddle! We have been playing with the Bayside Pickleball Club and have been improving every week.
Another one of Scott's (belated) #SMAJ activities was dinner at Serai in the city. It's a fancy Filipino restaurant with a lot of stuff cooked over wood fire. It was all lovely if you didn't think about the price. We had coral trout, broccolini, calamari, and hashbrowns with peanut sauce. The highlight for me was the dairy free dessert called Taho. It is made with soy ice cream, brown sugar syrup and tapioca pearls. The girl told us to stir it all up. Delicious!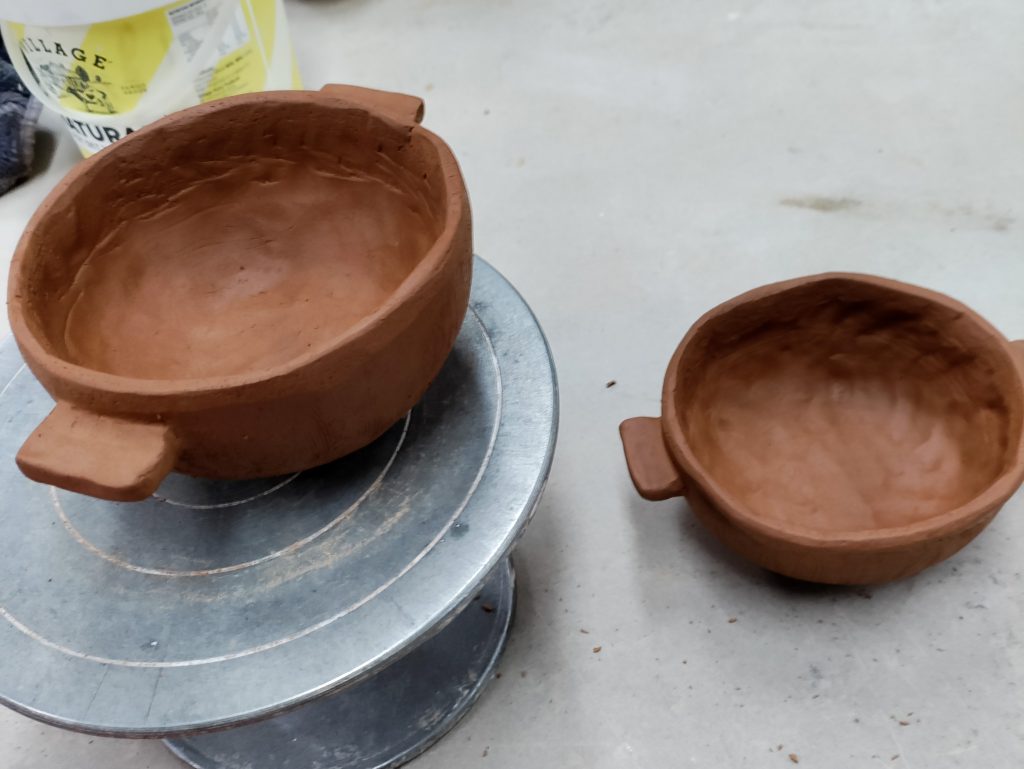 Our friends Jen and Robert ran a private pottery workshop for a small group of friends. It was epic. We started with making some pinch pots, then did a bit of wheel throwing, and then did some large pieces where we painted coloured clay onto newspaper and then transferred it onto the slabs of clay which we layed over big molds. We got to pick what glaze we would like them to put on each piece and they are going to finish them all up for us. I can't wait to see the results! It was a lovely afternoon.
We stopped in Box Hill on the way home for dinner. We randomly picked this Uyghur restaurant called Dolan On Silk Road because it seemed to be quite busy, and it turned out to be great! We ordered this massive lamb and bread platter which had a nice flavour and lots of vegetables and sauce. Fun to try a new cuisine. Everything the people around us were eating looked great too.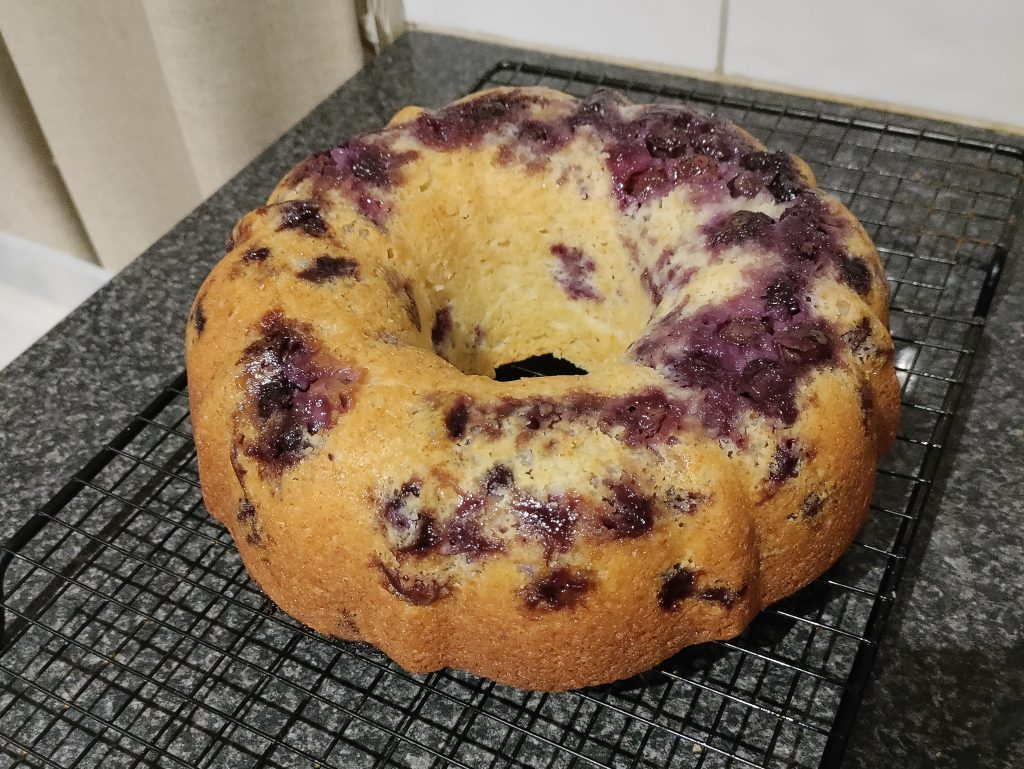 My work did a Medical Imaging Bake Off and it was pretty much the best day ever. I made a lemon blueberry yogurt cake that was decent but not prize-worthy. It was so moistly that the icing sugar I sprinkled on top got absorbed almost immediately.
I tried nearly everything. Even though we took tiny slivers of each thing it still put everyone into a sugar coma.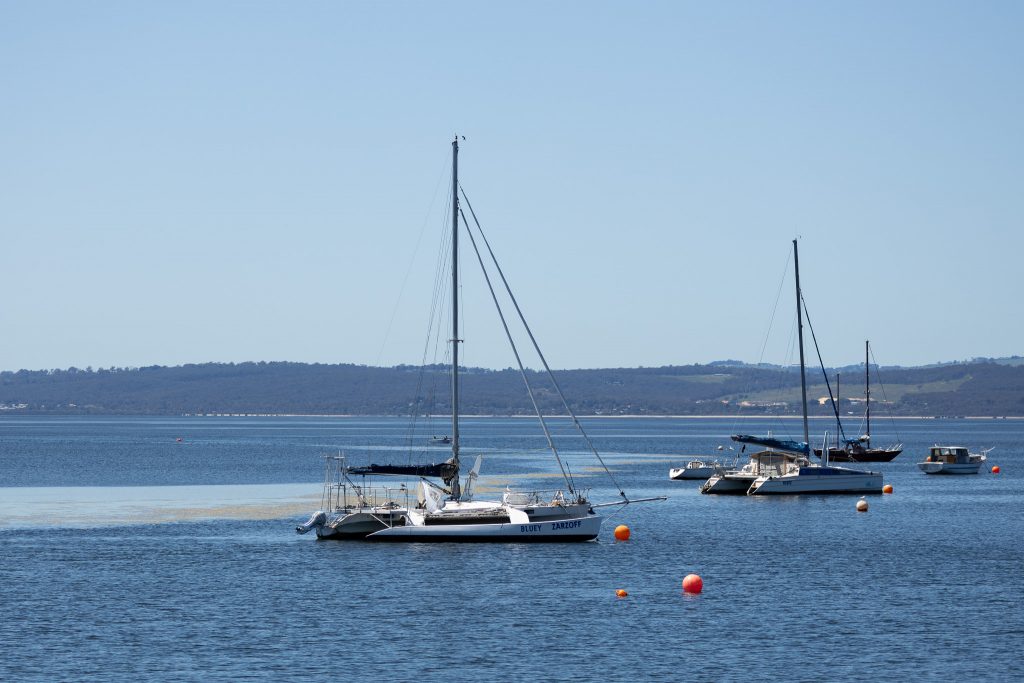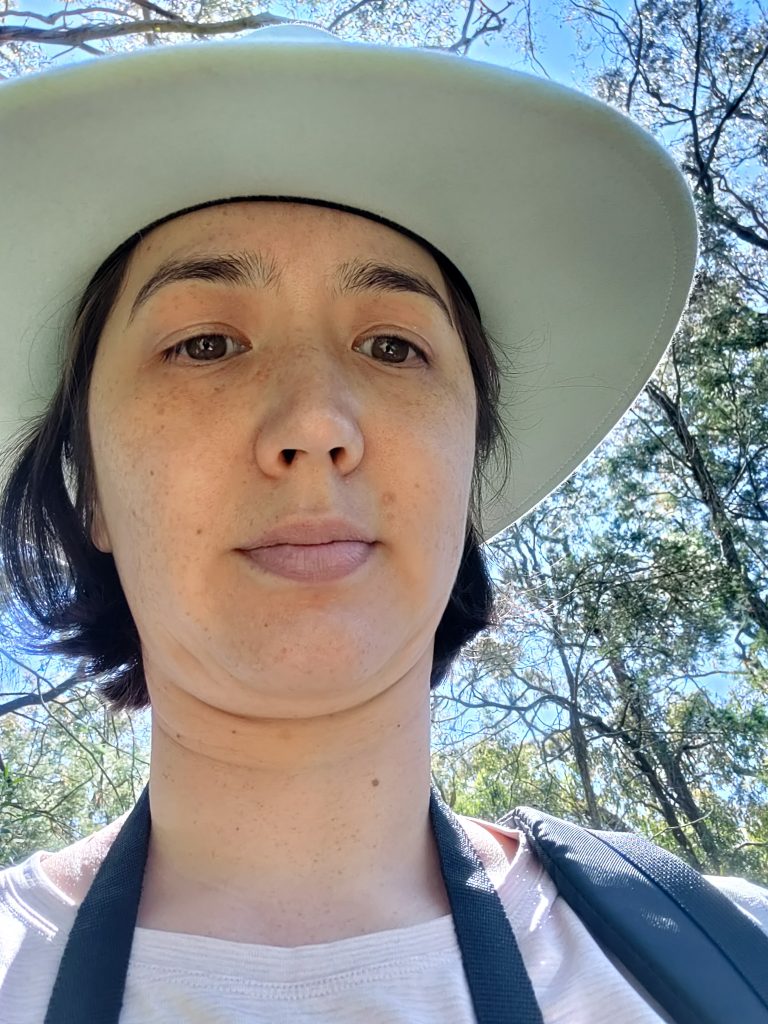 I went birdwatching with a bunch of oldies in Corinella. It was a weekday outing so I think the age group was extra skewed towards… retired. I didn't get any good pictures but we did see lots of birds. The highlight for me was the Crested Shriketit, as I had never see one before and they're pretty cool looking. It was nice to get out on a particularly lovely day.
I thought the birdwatching was going to finish at 12pm like it said on the website so I didn't bring a packed lunch. Ohhhh I was so jealous of everyone's delicious looking sandwiches when they stopped for a picnic lunch before continuing on to site number two and three!! Instead I bailed after site two and got Maccas on the way home. This is what a burger looks like if you ask for +2 pickles. Pickle overload!!
I did a quick volunteer session on the computer at the tiny girls session of Victorian Senior Championships. Always inspiring. It rained a lot.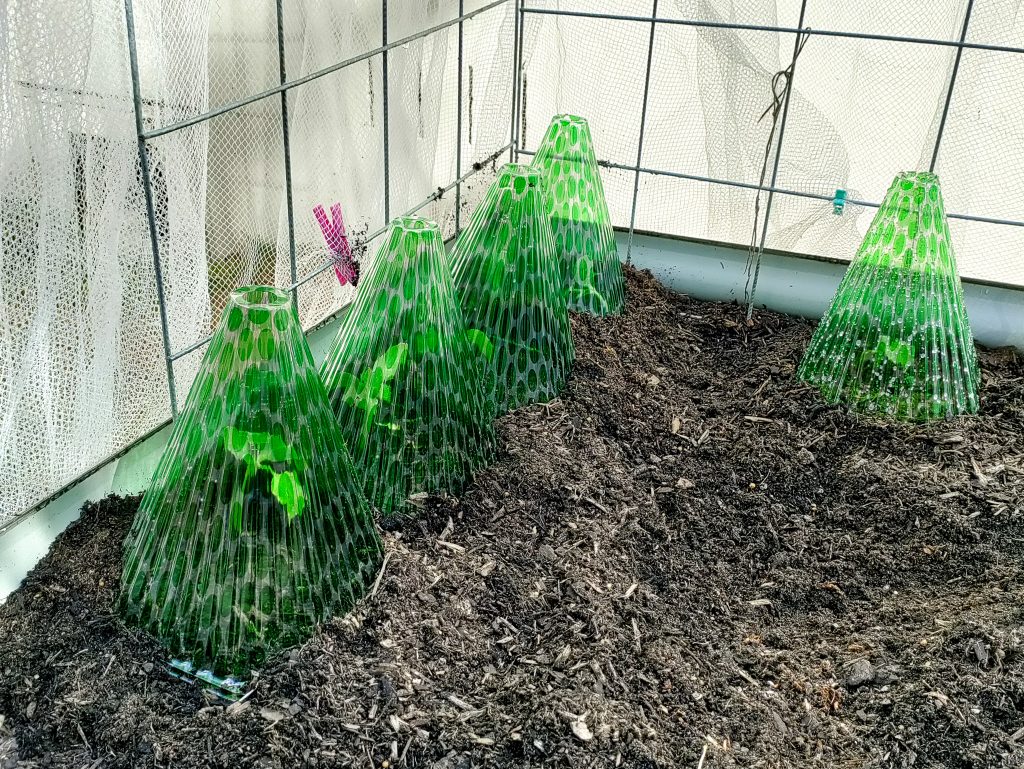 Speaking of rain. Snails absolutely decimated our garden. We pretty much had to start everything again after snails ate all of our seedlings (two coriander, four cucumber, three eggplant…) The snails ate $15 of marigold flowers in one night.
After that we ordered the green garden box tent and these plastic cones which have been helping. Mesh food covers also help. And every night after dark we go out and stomp snails. In one week we killed NINE HUNDRED SNAILS. Our backyard isn't even that big!!! They were literally everywhere, all over the sides of the garden boxes, the ground, the side of the house, the fence. It's like the grossest Easter egg hunt ever. If you want to see a disgusting picture of mass amounts of gross snails, click here.
We are possibly winning though, because this week there have only been a few every night. We're hoping the constant rain has ended and we'll be able to uncover stuff soon, because we also need to let the bees in for pollination.
Gardening is hard. I can't believe the first year we basically just chucked everything in and did almost no maintenance and everything grew very well.
I got quite a bit of hair cut off. It's a bit crazy. But I re-remembered that it actually only takes like 2 minutes to blow dry my hair when it's this short so I've got it semi under control again.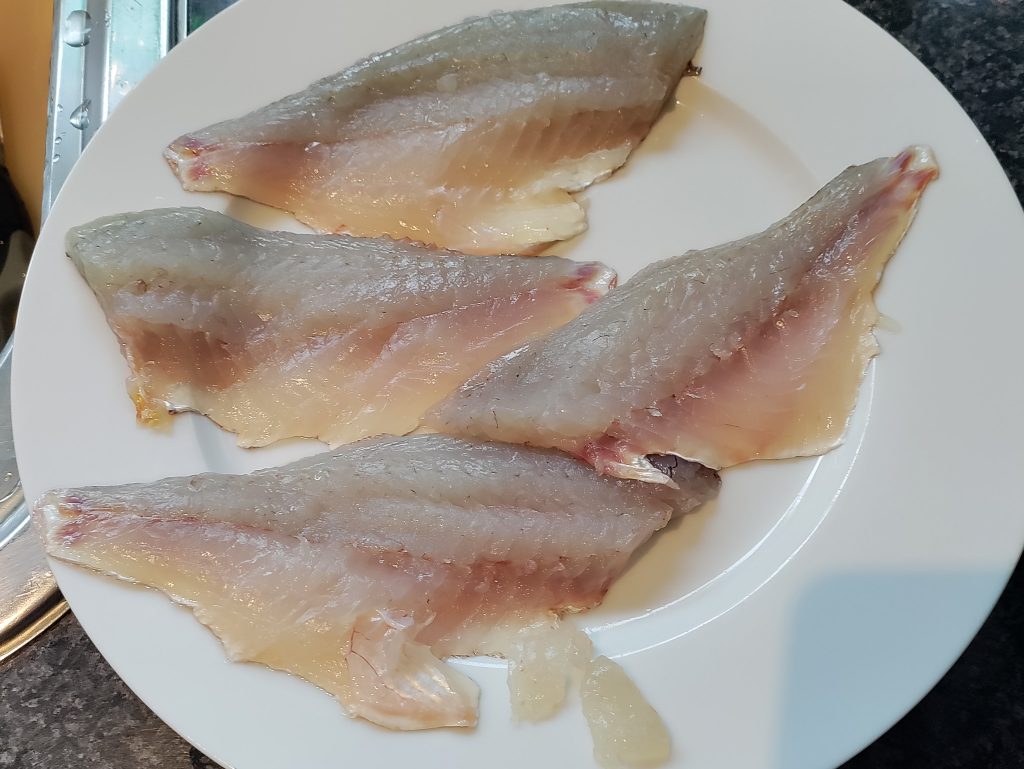 Doreen have me a couple snapper which I attempted to filet with my fish knife from last Christmas. I think i did ok considering they were quite small! I also learned how to gut the fish this time too.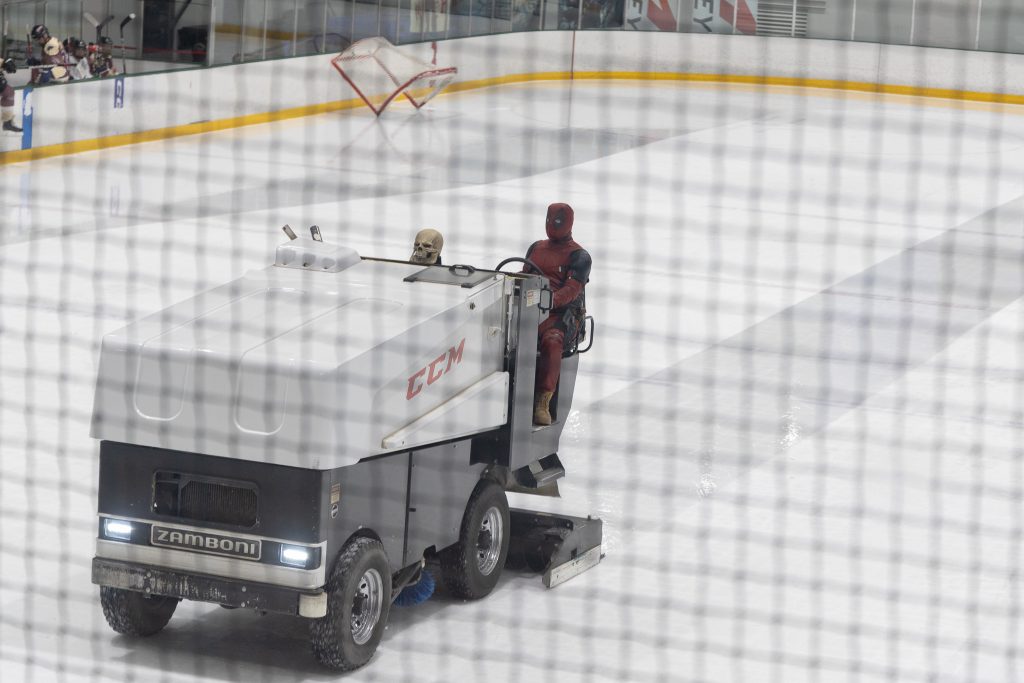 I went to watch Scott play hockey before going to a Diwali Halloween party. Diwaloween.
I tried candy corn for the first time and I thought it was fine? I don't get the hate. The party had a lot of delicious food.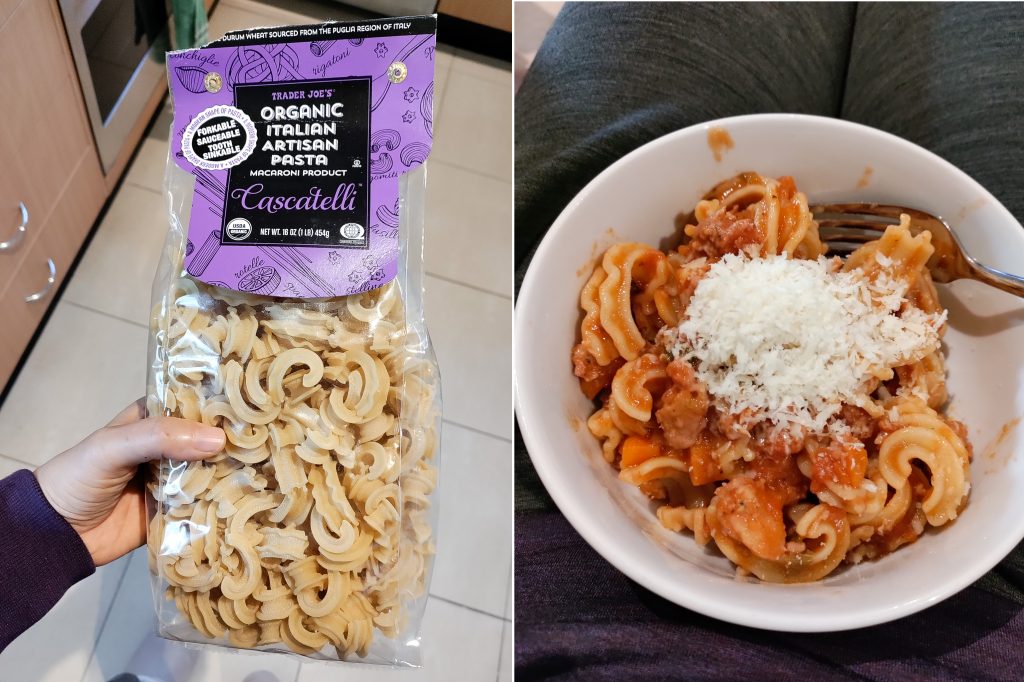 Rosemarie mailed me some clothing and some cascatelli!!! She is the best! We had it with a sausage pasta and it really did have great forkability, sauceability and toothsinkability! If I lived in USA I would use it as my go-to pasta for sure.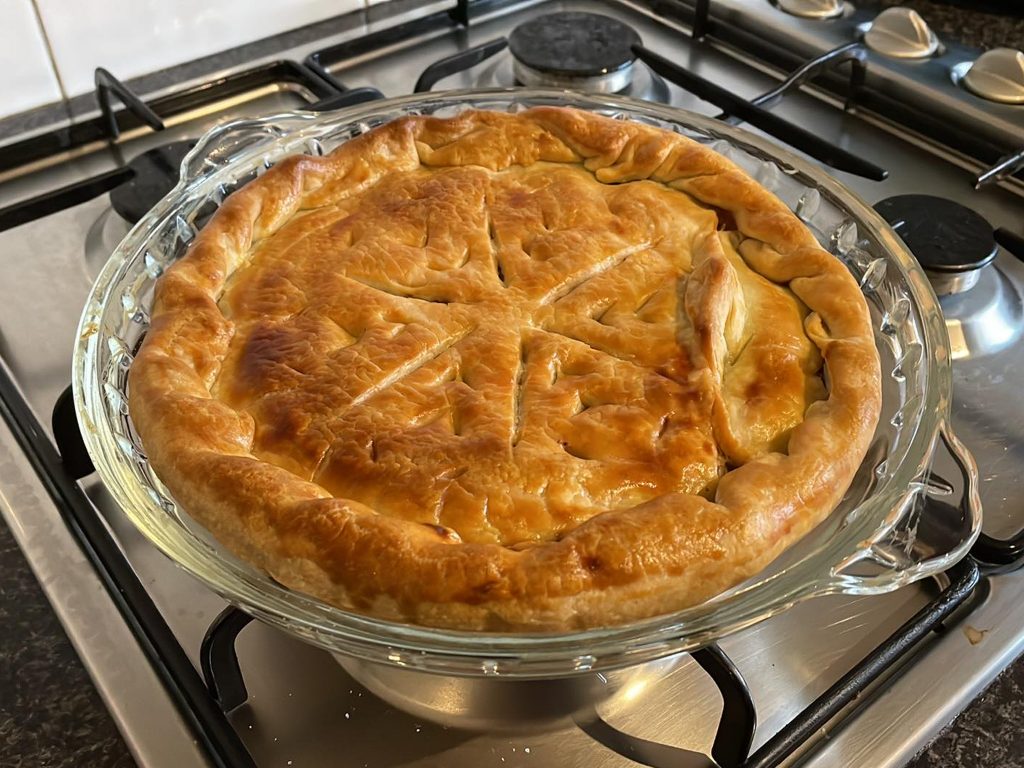 True love is Scott making me a tiny container of gravy to go with my lunch tourtiere when he hates the stuff.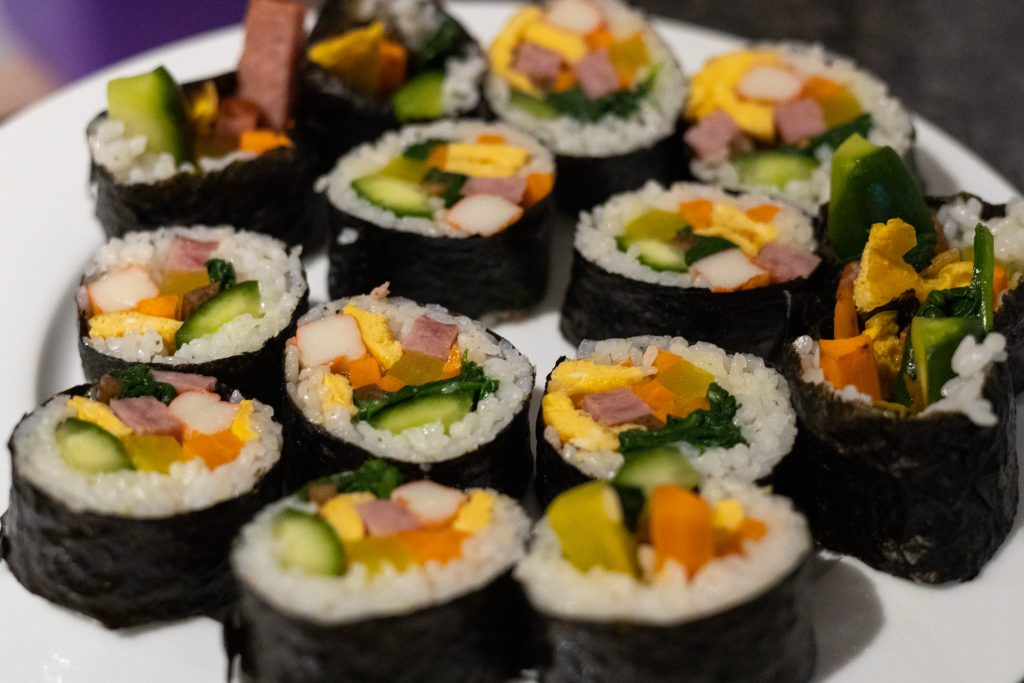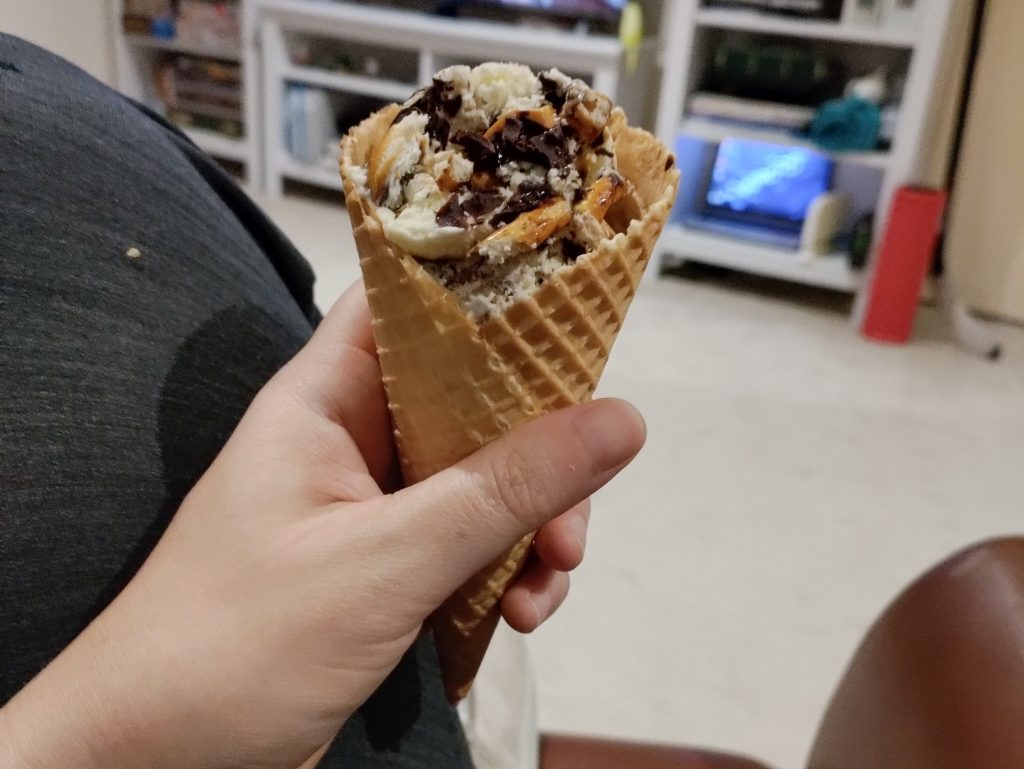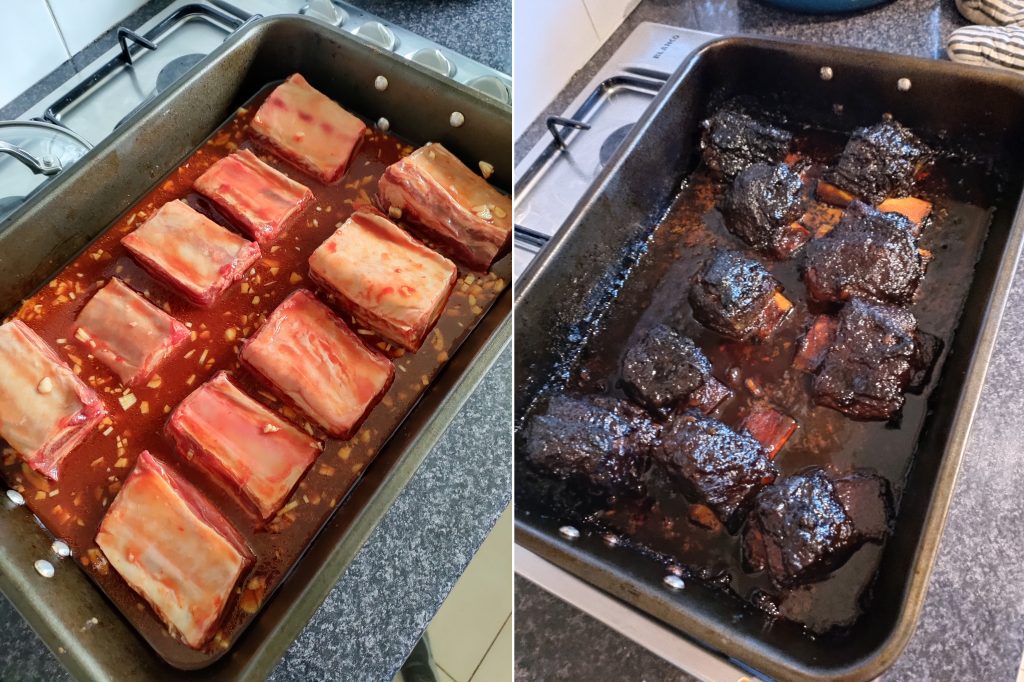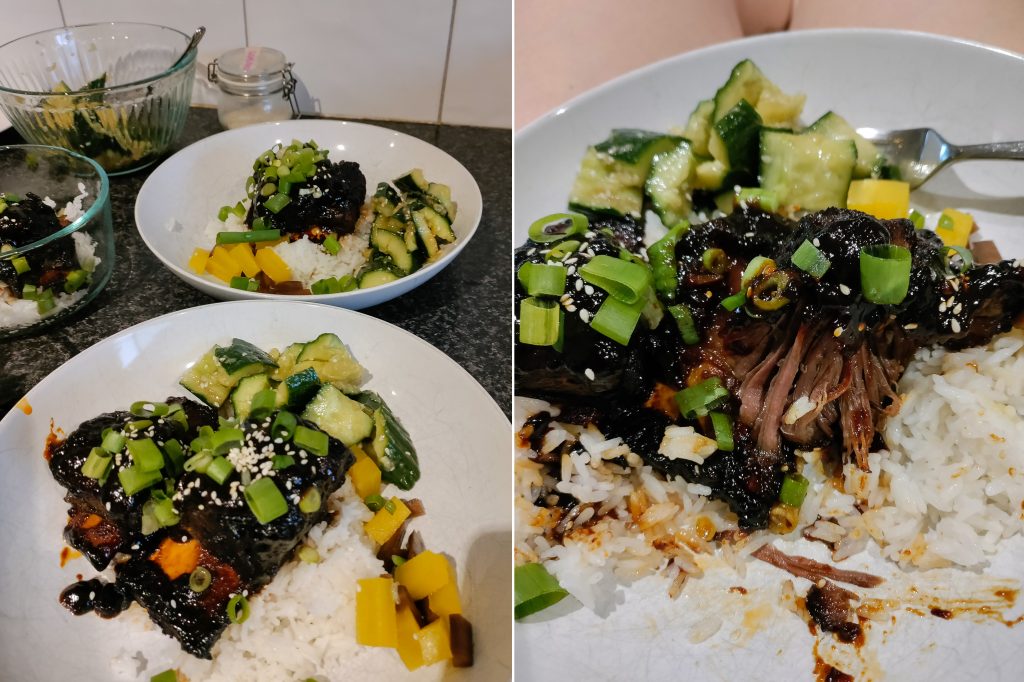 Korean gochujang bbq short ribs. They took 4 hours in the oven!! Worth it, this was delicious. Can't link the recipe because it's from Nagi's new cookbook.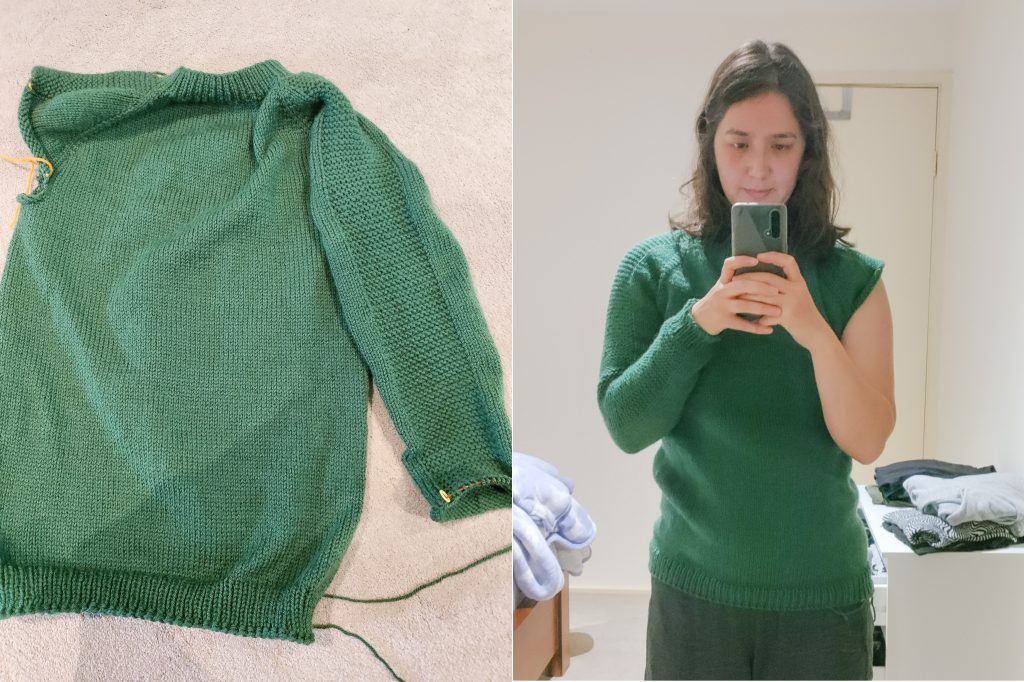 I finished my sweater!!! It's super warm and cozy. I just finished blocking it so I'll take better pictures next time I'm home during the day. The forecast for this week is 25-29°C… so might not get much use out of it any time soon.
Unpictured stuff! This is the post that never ends!
I risked doing three different activities on an on call day: an online CPD seminar mostly about brain PET, afternoon weightlifting training, and post-training pizza with weightlifting pals. Thankfully I didn't get called in and got to do everything!
That same day Scott went down to Tarwin for his cousin's wife's birthday bash. I enjoyed my alone-y evening.
We had a nice lunch at Dean and Ness's new house.
More trivia with Ash and Charlie.