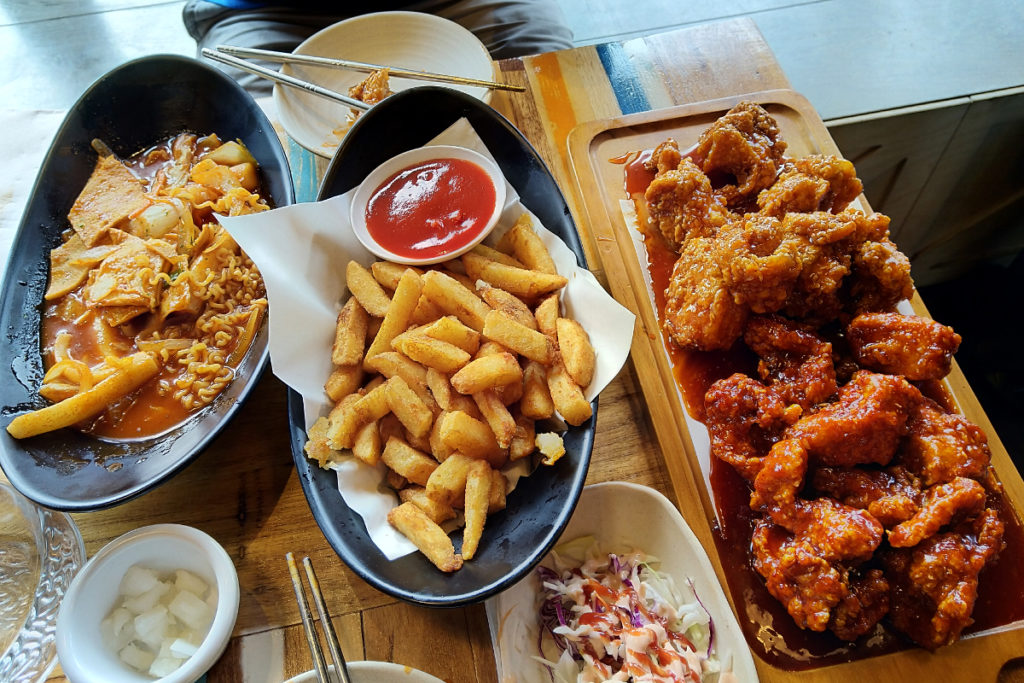 Scott loves fried chicken so I thought it would be a good place for a quick birthday dinner but apparently when you turn 40 you suddenly lose your appetite. Everything was delicious but he barely ate anything. Strange.
We got tteokbokki (one of the things we fell in love with on our trip to Korea), chips, and boneless chicken (1/2 sweet chili, and 1/2 spicy).
This was way too much food for us, haha. And far too spicy. The tteokbokki was awesome and bouncy and saucy but also quite spicy, especially when your mouth was already hot from the chicken. The chips were good and the cold banchan was somewhat relieving from the spice.
I want to go back again soon and order better. I would still get tteokbokki but for the chicken I would get soy garlic sauce instead of spicy, and ask for the sauce on the side instead of slathered.