THURSDAY: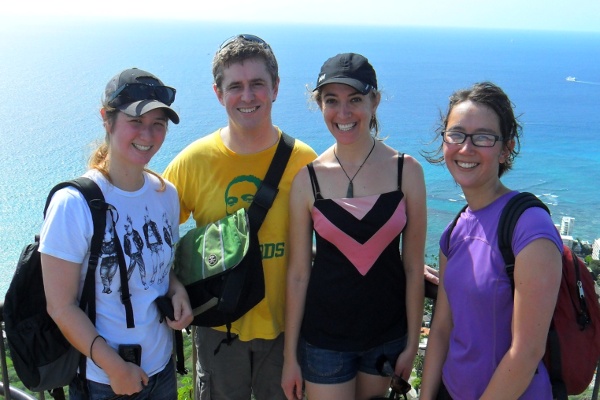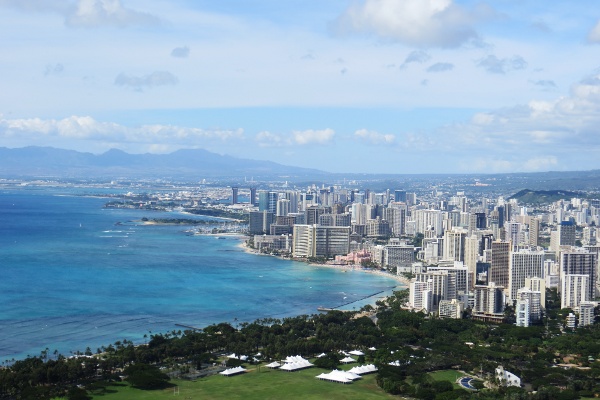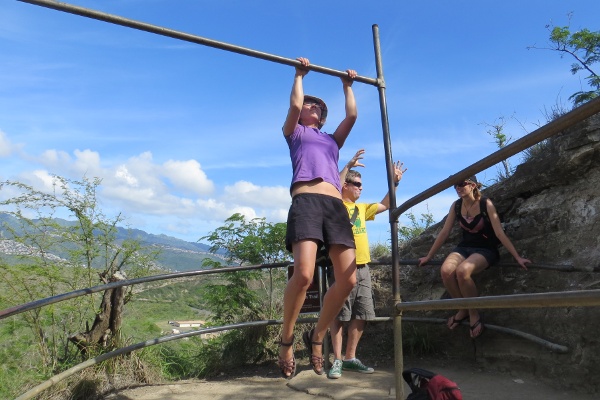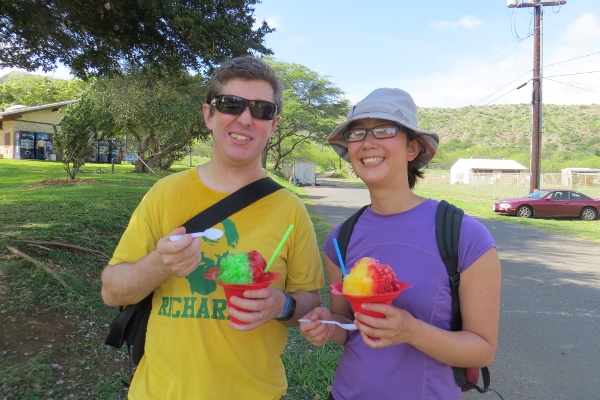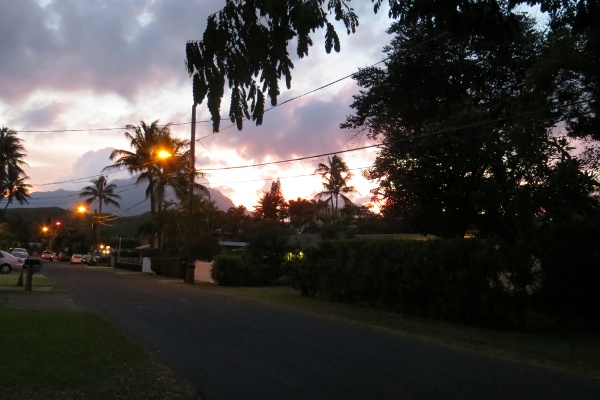 Hiked up Diamond Head crater at the hottest part of the day.
Made Rosemarie demonstrate pull ups.
Ate shaved ice and got brain freeze.
Took a taxi to Kailua because we had too much stuff to take on the city bus.
Went swimming at Kailua Beach.
Walked around Kailua trying to find something that was open for dinner on Thanksgiving Day.
Played board games.
FRIDAY: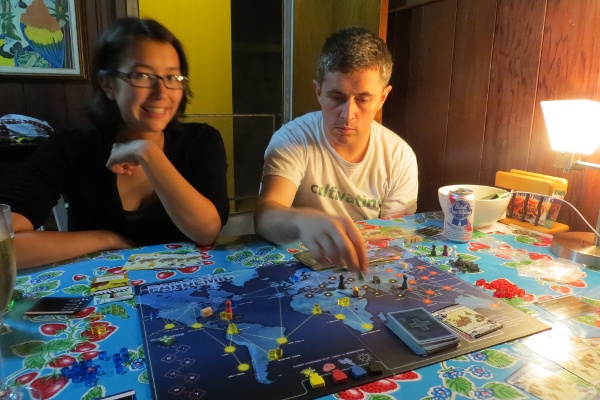 Took the bus to Honolulu for Black Friday shopping. We got running shoes, a hat, SD card, and jeans and stuff. It wasn't actually that crazy in the mall. Seemed like we actually missed most of the sales because we were unwilling to go shopping at midnight.
Picked up our rental car.
Played more board games.
SATURDAY: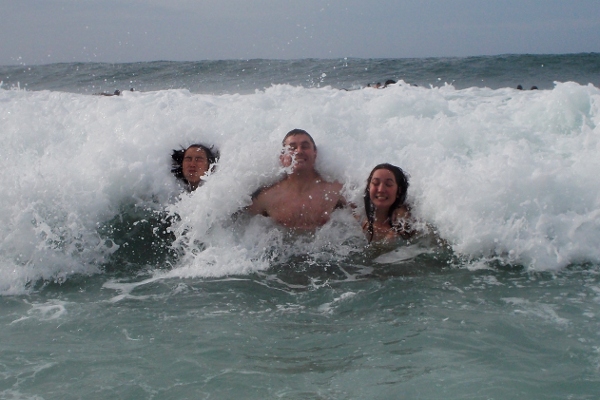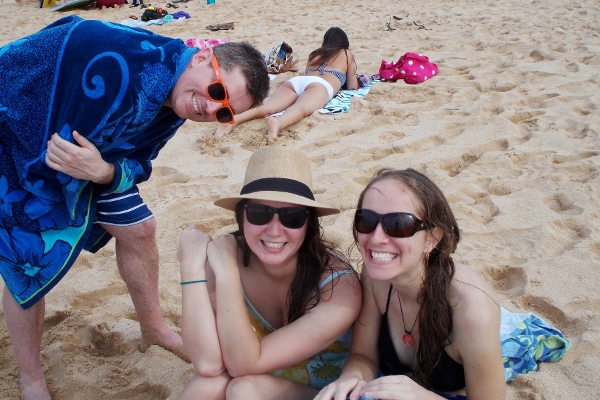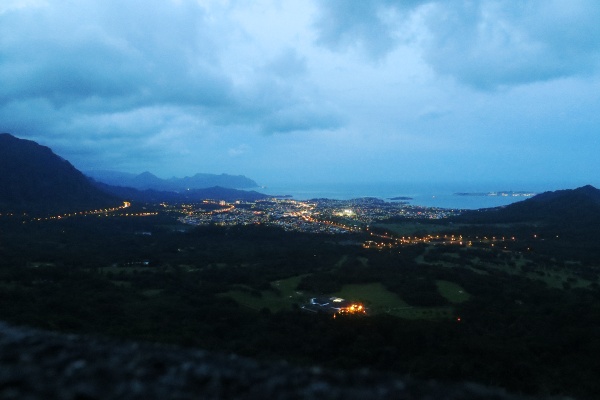 Drove around the island.
Ate raw tuna.
Ate garlic shrimp.
Ate shaved ice.
Got pummelled by waves at Waimea Bay.
Stopped at the Pali Highway LOOKOUT!
SUNDAY:
It rained all day so we didn't do much.
Played more board games.
Drove to Kaneohe for lunch and a movie (Catching Fire).
Played even more board games.
Watched lots of the food channel.
MONDAY:
Drove up the West coast of the island.
Watched a disappointing sunset.
Ate ourselves into a food coma.
TUESDAY: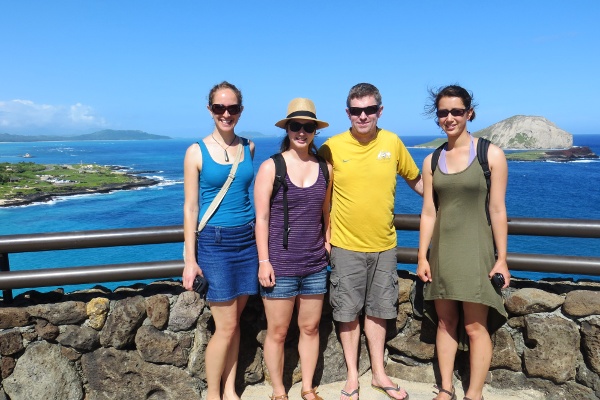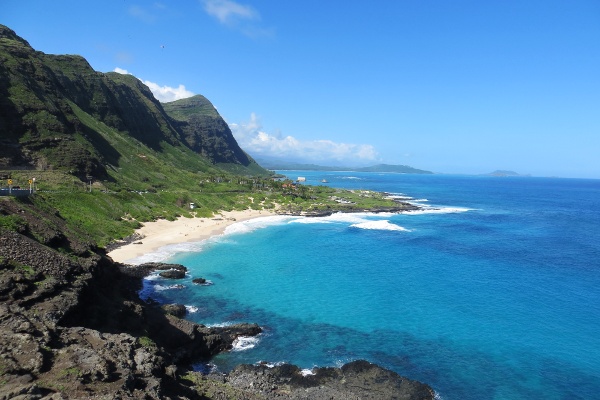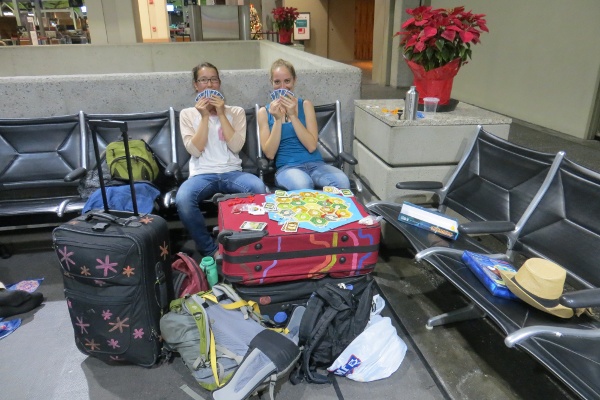 Hiked up Makapu'u Point.
Went swimming.
Ate fish tacos.
Then Scott dropped us and all the bags off at the airport. While he was driving back to Kailua to return the car and busing back to the airport, we made ourselves a games table out of suitcases and played games in the airport.
We almost missed dinner because everything was closing.
Eventually we flew back to Vancouver.
Super fun trip!! Even though the weather wasn't awesome I still had a great time. We have to do this again!!