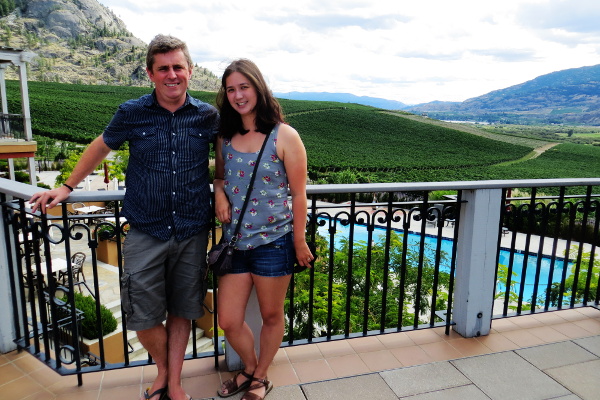 Fancy lunch at the restaurant at Burrowing Owl Winery. We got there a little early so we could look around and taste some wines in the tasting room. I guess they also have a hotel there too? It definitely had a beautiful view.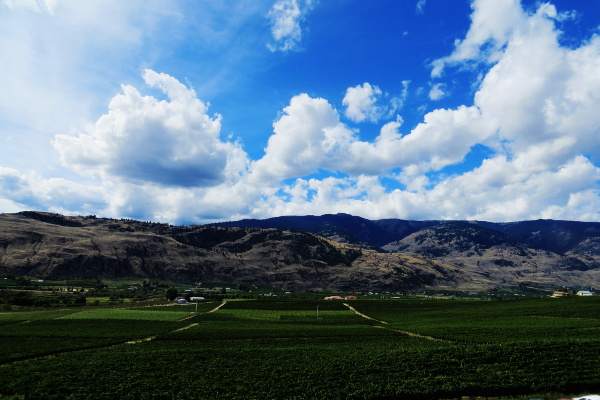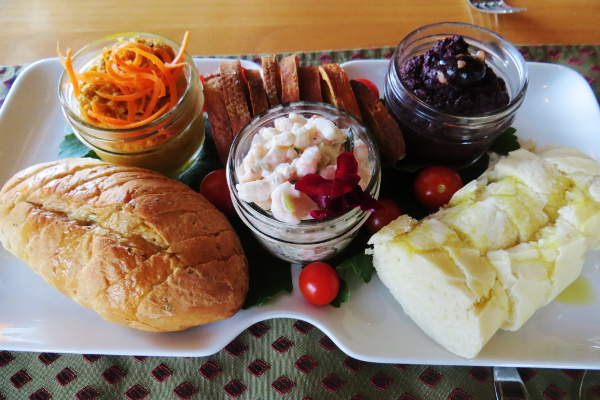 We ordered the breads and spreads appetizer which ended up being this enormous platter with roasted carrot hummus, shrimp salad, and olive tapenade, with three different types of bread. The mini herb loaf was delicious and the soft baguette was so good. I really loved the shrimp salad and the salty olive tapenade. The carrot hummus was ok too, nice and sweet. We must have tried every combination of bread and spread several times. This platter is definitely big enough for several people to share!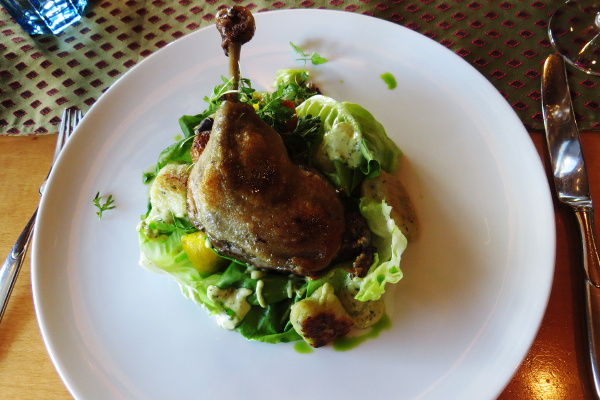 I ordered the duck leg confit, which comes with basil gnocchi, a random piece of chorizo, with some vegetables and aioli. It was all very nice, the duck was nice and tender and the vegetables and sauce were prepared nicely. I didn't understand the inclusion of chorizo at all, I actually thought they had put it on the plate by accident.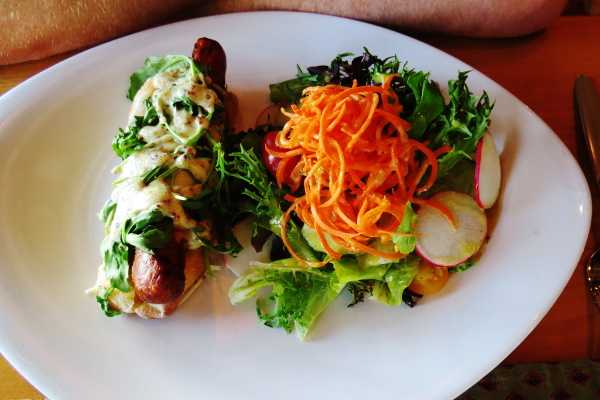 Scott ordered the lamb sausage sandwich which ended up being like a fancy hotdog. Which is funny because Scott doesn't like hotdogs. It had aioli and cheese on it and came with a nice salad. I think he enjoyed it alright, but it wasn't as nice as my duck.
All in all, a nice meal. Be sure to make a reservation ahead of time as we saw people without being turned away.