1. FAMJAM/#jornapalooza2015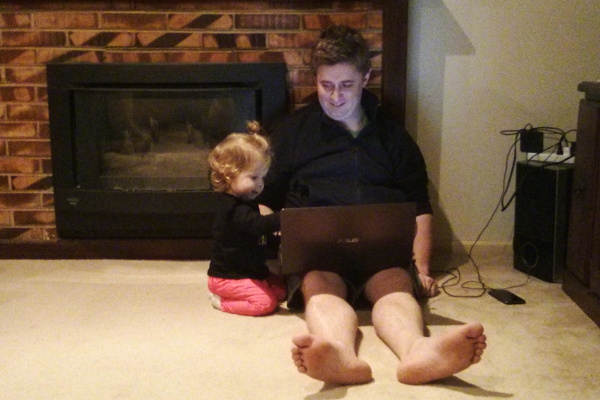 April helping Uncle Scotty use the computer.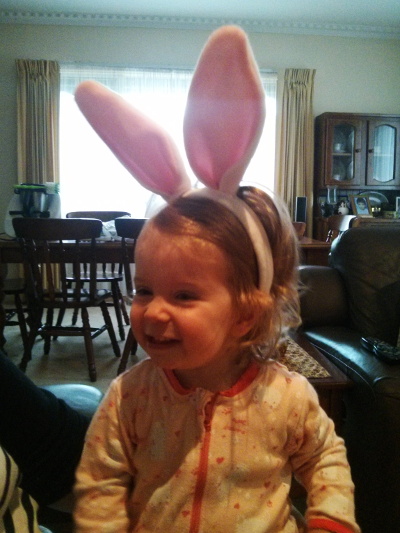 An extremely cute Easter bunny.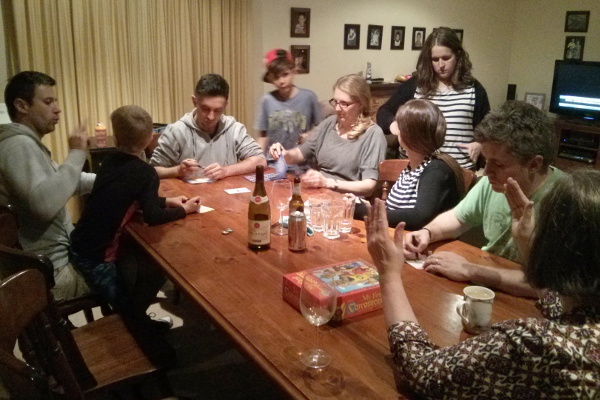 I love that the whole family likes games. Simultaneous Wits & Wagers and My First Carcassonne.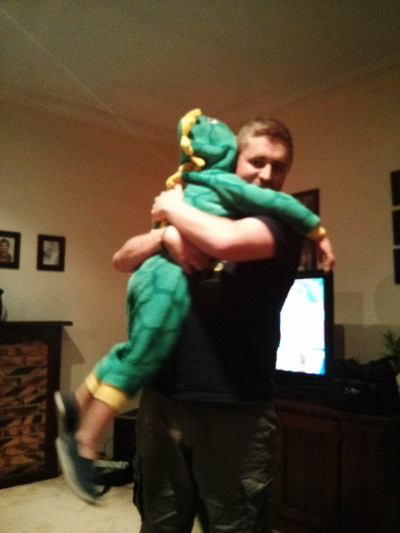 Cutest dinosaur ever (Seth).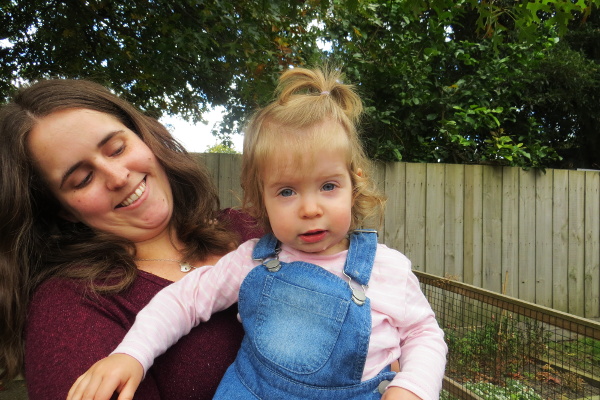 Jemma and April.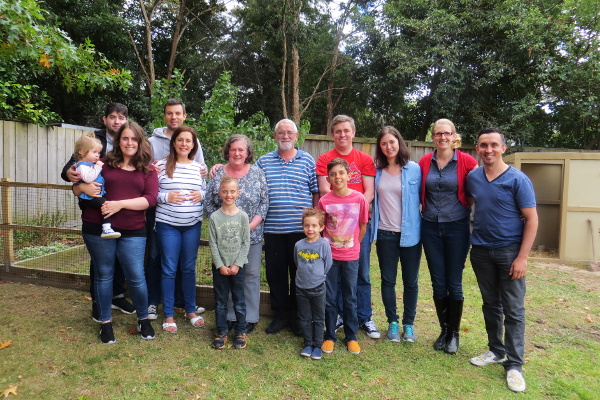 The entire Jorna family together! This hasn't happened in a long time. It made Pat (Scott's dad) so happy. :')
2. SPORTS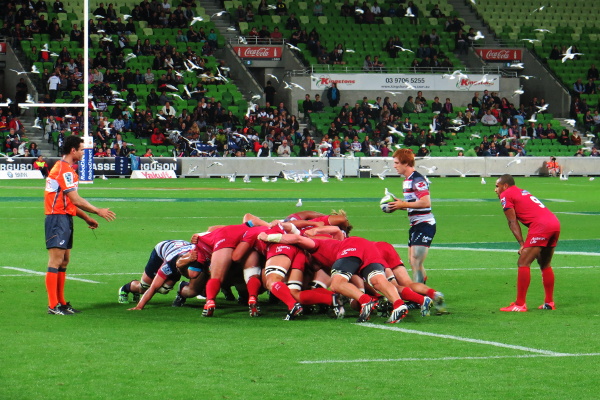 We went to a rugby union game. I learned all about weird things like BORING IN THE SCRUM.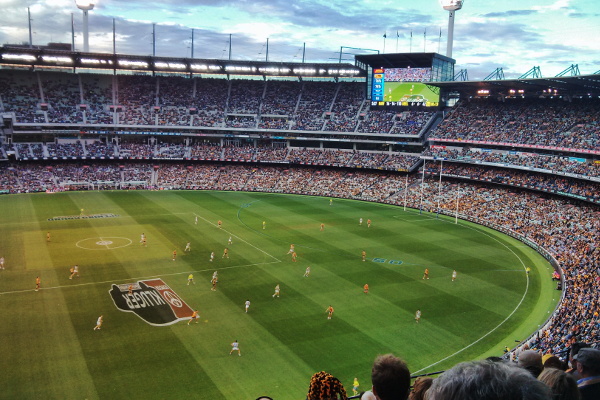 Scott's cousin hooked us up with ultra cheap tickets to the footy. The Hawks demolished the Cats. It's one of my life goals to go to a full house AFL game at the MCG (100,000 people) (happens about a dozen times a season according to Scott), and this was close, but not quite. There were 72,000 people there, for a FIRST ROUND GAME! Melbournites love their sports.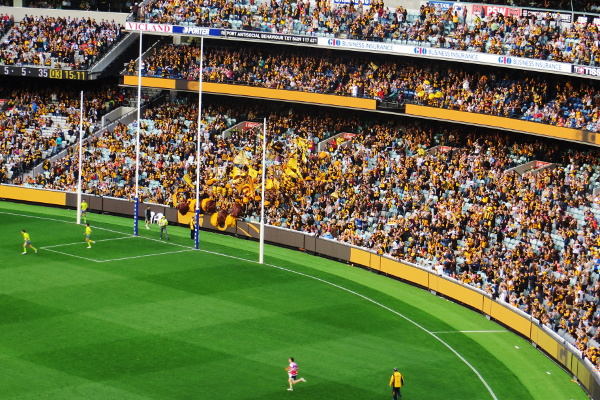 Hawthorne cheer squad.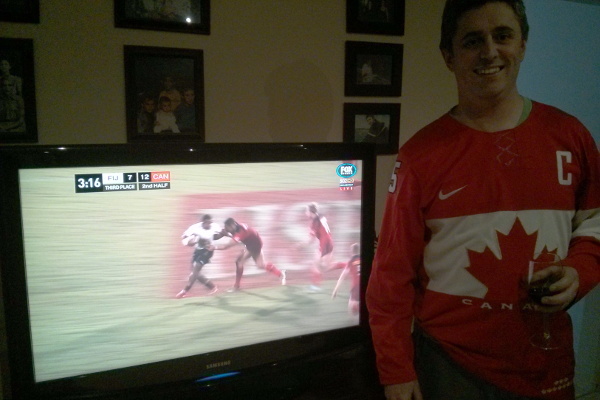 We even caught a Canada vs. Fiji Rugby Sevens game on TV, which made me laugh, and made Scott run to his room to put his jersey on. Canada was even winning for most of the game! But then Fiji smashed us. They seemed like they could run twice as fast as the Canadians.
3. AUSSIE FOODS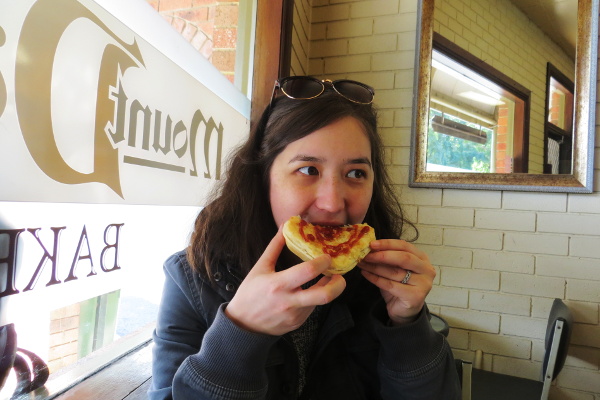 I ate 5 meat pies in 2 weeks. :D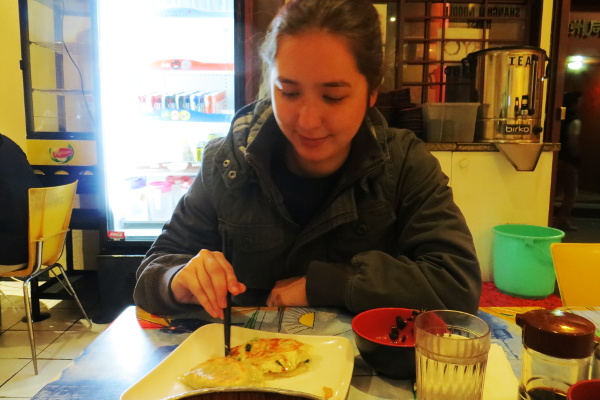 We went out for dumplings, but they weren't great. Should have researched a bit more about where is good these days.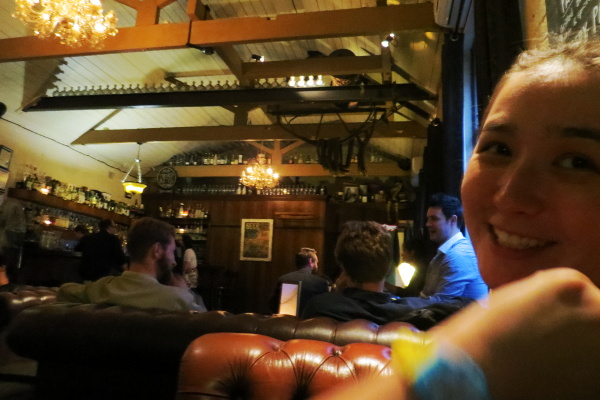 At one of the spots on our impromptu pub crawl. We also went to a bar that was a little house right in the middle of the CBD, and Transport, and possibly somewhere else. Hmm.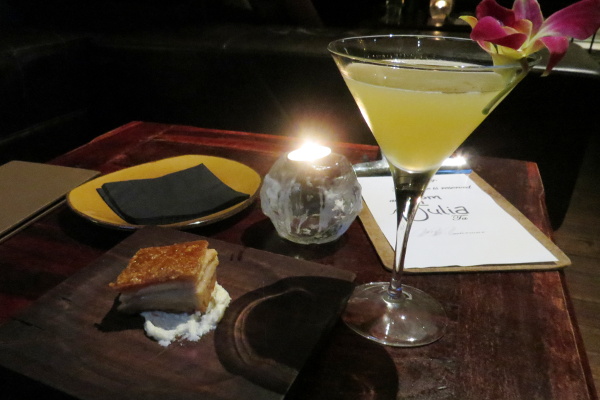 Really expensive fancy margarita and really expensive piece of pork something. Too tipsy to remember the name of the restaurant. The pork was mega delicious though.
– we also ate lots of lamb, vanilla slices, parmas, flathead, Freddo Frogs, etc etc. And brought back an entire suitcase filled with Savoys, Tim Tams and BBQ Shapes.