After more than 24 hours of travel we finally arrived in Melbourne. Brett and Beau picked us up with packages of Tim Tams, Savoys and BBQ Shapes in hand. They dropped us off in Boronia, and then we headed off with Vicky (Scott's mum!) to Shannon Bennett's Piggery Café for lunch in the hills. We had barramundi burgers, pork belly BLT, and lots of salad. It was lovely.
We had a night to adjust and then the next day we drove to Phillip Island to join the rest of the family at the holiday house they rented. Brett, Michelle, Noah, Beau, and Seth were all there, along with Jemma, Damien, and April, and then Scott and I and Vicky. FAMJAM!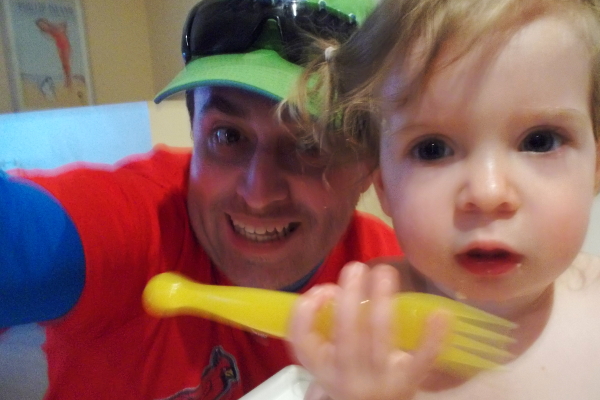 Scott and I meet April for the first time! She was pretty aloof with us at the beginning. Lots of side-eye, haha. It was also my first time meeting Seth, who seemed pretty excited to see me, especially since I was carrying a big bag of presents.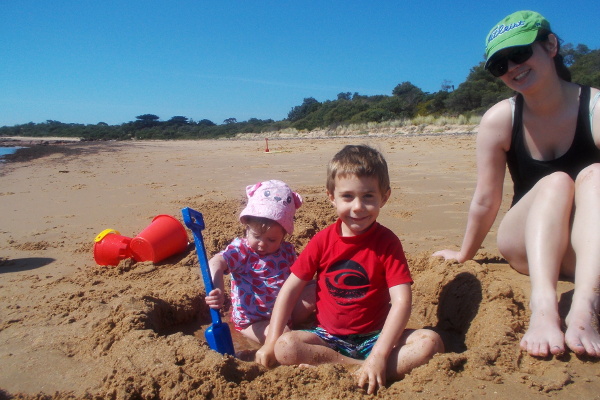 It was hot the first day so we spent the day at the beach. Scott played a lot of beach cricket with Noah.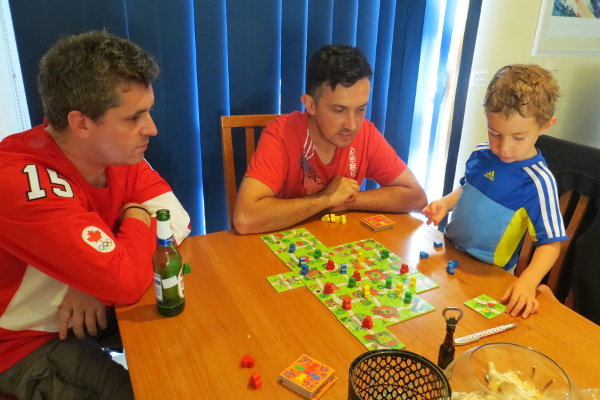 We played a lot of games while we were there. Scott and I got the boys kids Carcassonne, kids Wits & Wagers, and Forbidden Island. Kids Carcassonne is fun, even for adults, although it's best when you play with people around the same strategy level because I had to sort of restrain myself from SMASHING 4 year olds. Kids Wits & Wagers is pretty much the same as the adult version, except slightly easier questions, and an easier betting system. Everyone liked it, we even played it after the kids went to bed. And Forbidden Island is a cooperative game, similar to Pandemic.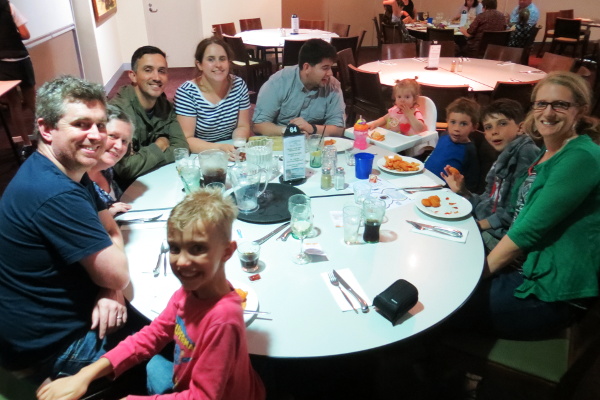 We all went out for dinner at the Cowes RSL.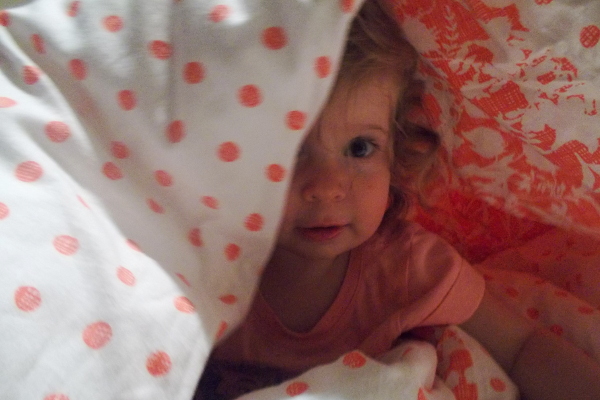 I think Scott took this picture when he was waking April up from her nap? Pretty dang adorable.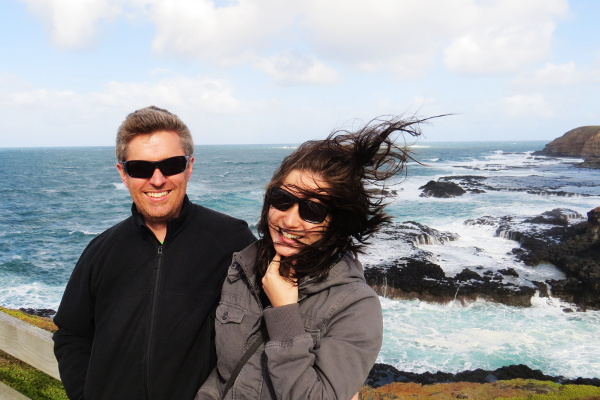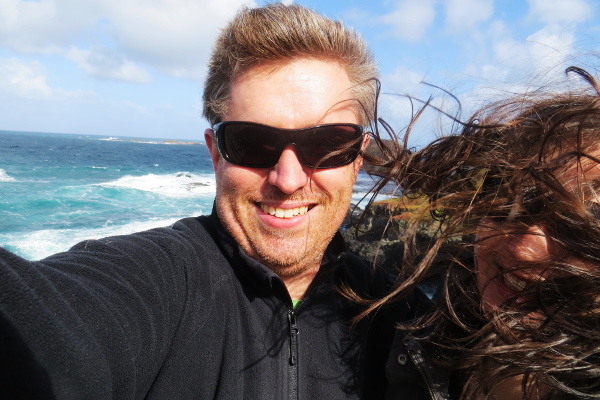 One afternoon Scott and I went for a drive around the island. We ate pies and went out to the Nobbies. We didn't see any penguins (not the right time of day) but we did see the blowhole blow. And got so blown around by the wind that we felt sick afterwards. It didn't feel bad as we were walking around but when we got back in the car we both felt awful. So weird, it was like a wind concussion. I do love those pictures though. I look like a troll!