Hmm what have we been up to in the last 11 days? I've been a terrible blogger lately. SO BUSY with school stuff, all in preparation for my big vacation that is rapidly approaching (YAY!).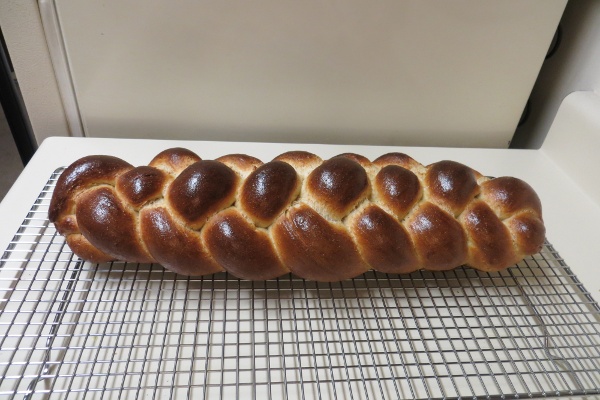 Scott made a cool loaf of bread.
We went to a friends house to play Ticket To Ride and eat pizza. Panago butter chicken pizza really doesn't taste like butter chicken at all.
Went out for drinks at the pub after school.
Lifted lots of weights at the gym.
A FREAKING LOT OF HOMEWORK.
Went out for a yummy Peruvian Valentines Day dinner of fish ceviche, deep fried pork, and amazing sweet potato chips.
Woke up at a painful hour of the morning to make it to work on time for my hotlab rotation.
Had much more success putting in IVs.
Went to bed at 8:00 PM.
Watched Amour, slow but good.
Ate a lot of Nerds.
Went to the library and got a bunch of books that I won't have time to read.
Chatted with Rosemarie who is now back in Fiji for her second semester.
That is actually a pretty good representation of what I've been up to, if you multiply the homework by 50. I just keep reminding myself "it'll all be worth it soon".