Thanks to Scott's work we got to go to a Canucks open practice yesterday morning. It was pretty cool because we got to sit nice and close and watch them practice power plays (which they actually weren't very good at) and shooting and stuff.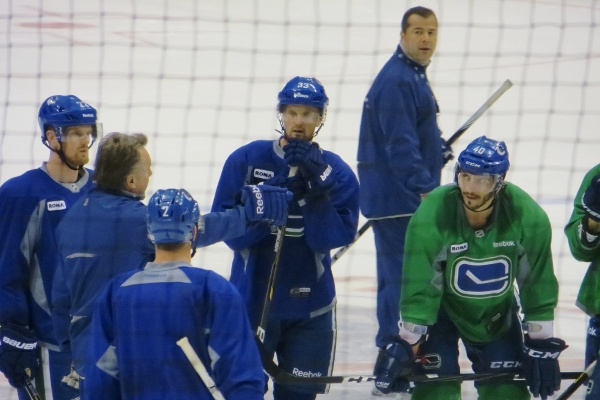 It was funny to see Alain Vigneault wearing skates instead of a suit.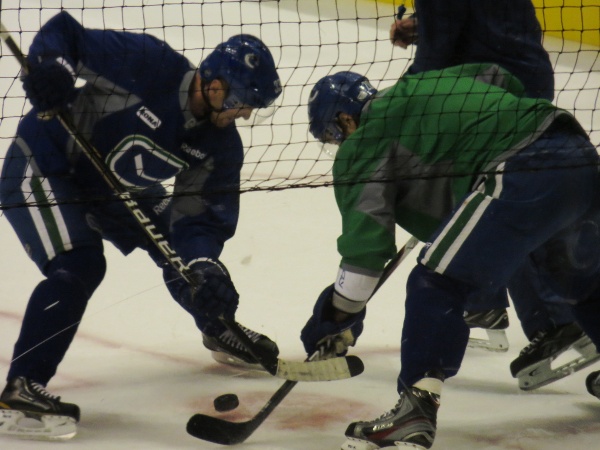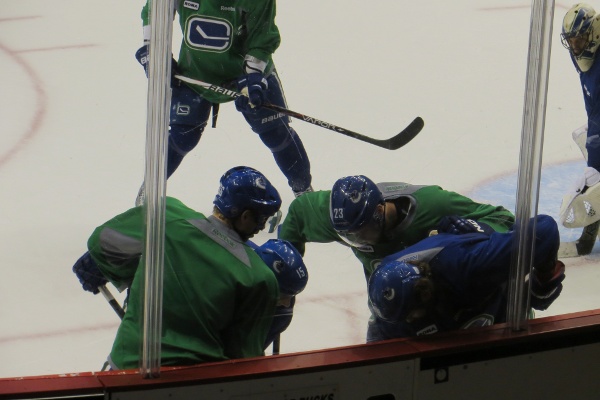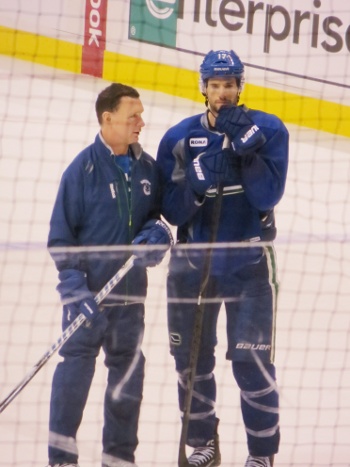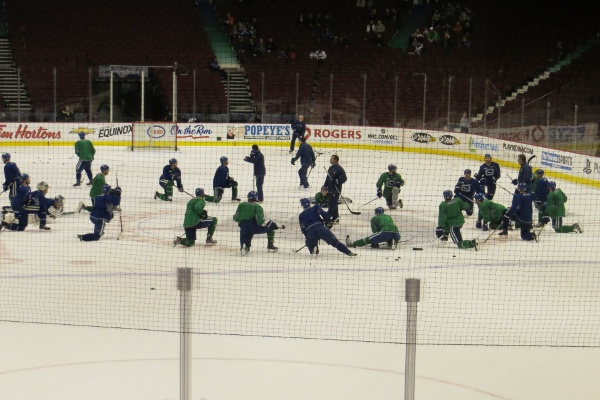 I enjoyed myself. And I got to invite Vipi (one of my classmates from the other set who I haven't seen since last semester) so that was nice.
Some of the pucks went over the glass right in front of us but all the kids snatched them up, to Scott's disappointment. Burrows was flicking extra ones over but we didn't get any. I think they were just generic black pucks though, not Canucks ones, so oh well.