Last Friday Scott and I had plans to go do our first yoga class in the early evening. We had bought vouchers for 20 classes for $20, but unfortunately I guess it was actually a scam because the company went out of business. I sent Dealfind an angry email and they are refunding us, which is good, but… I still want to try yoga!!
Anyway we had planned to finally try La Taqueria as a reward after the class… but even though there was no yoga we still had tacos. Guilty.
The tacos were really good, but small. Scott had one of each of the veggie options (mushrooms, tofu, beans, corn). He liked the Tinga de Hongos – sauteed fresh mushrooms in spicy chipotle sauce the most. I had fish, pork cheeks, pork and mole, and liked the Carnitas – pork confit with pickled red onion the most. I did not like the mole but am glad I tried it. We ate them in the park since it was still light and nice out.
We also finally checked out Canada Place.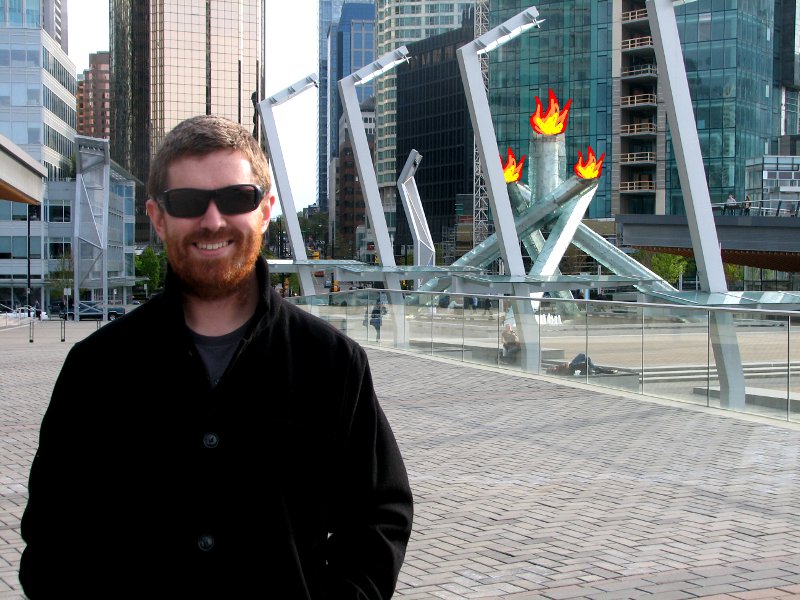 Here's Scott with the Olympic torch, hehe.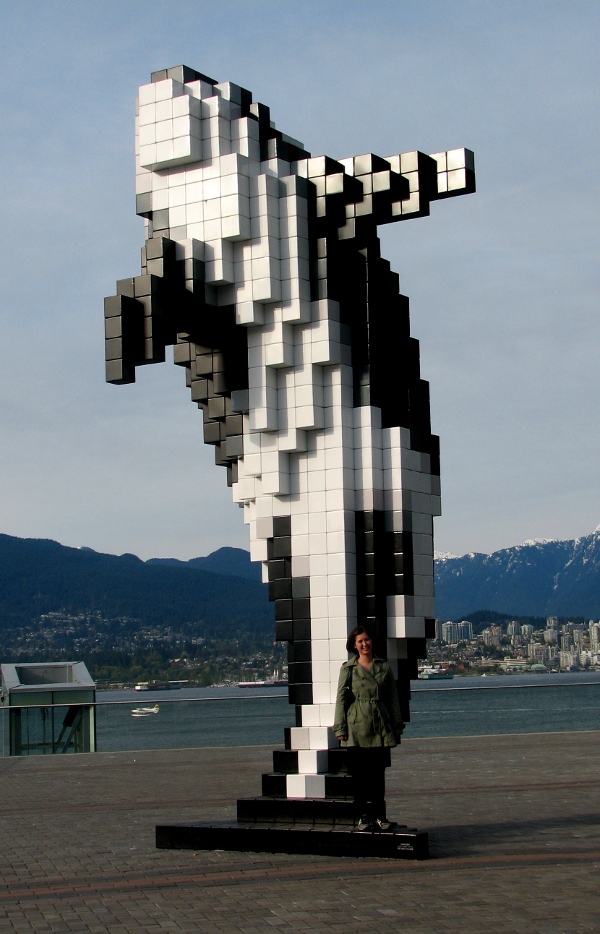 And here's me blending into a geometric orca.
The weather has been nice in Vancouver lately. Very sunny and warm! (About 18ºC). Unfortunately it's not supposed to be nice over this long weekend. We debated for a bit about renting a car and going to Seattle or Bellingham or Harrison Hot Springs or something, but ended up deciding nah because it was too last minute. We definitely plan on taking a weekend trip very soon, but it will probably be better to search out a good hotel deal and do some research beforehand since we'd be on a tight budget.