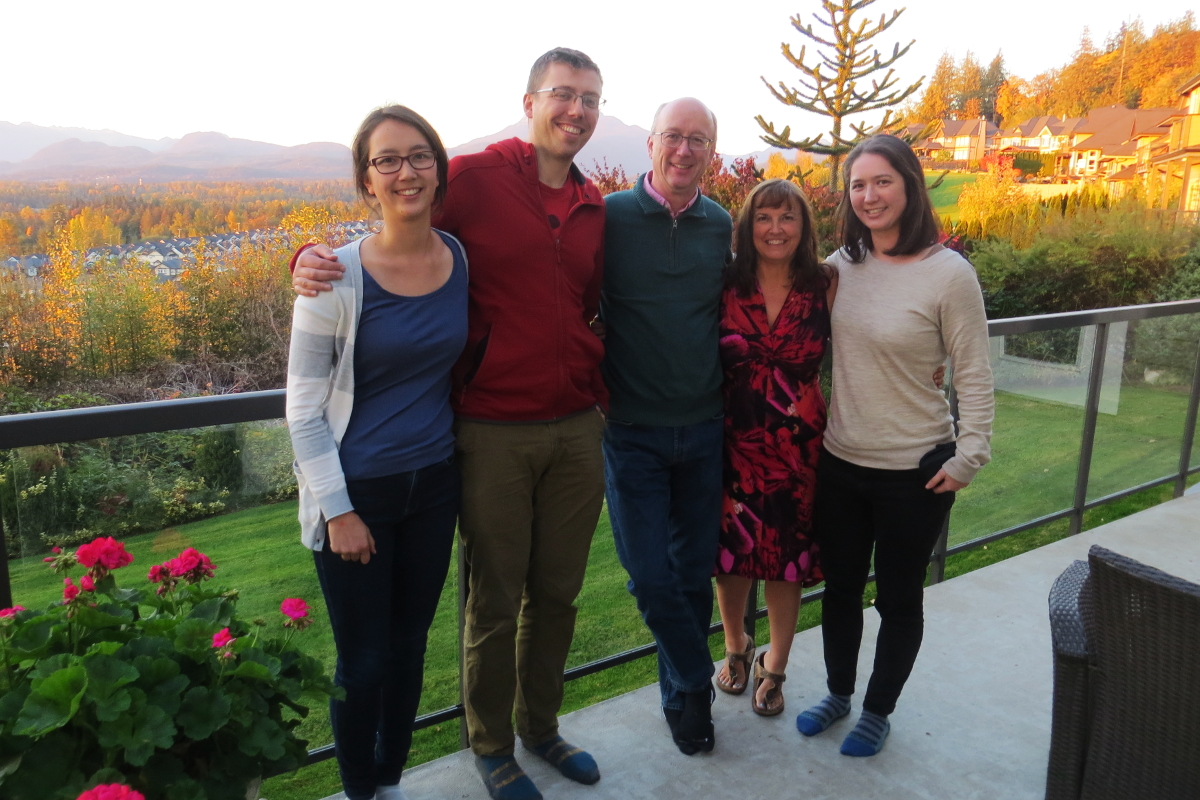 After dropping Scott off at the airport we headed to Alberta Maple Ridge to visit Julie and Steve. It had been a long time that dad and Julie had cousin-time. I think he enjoyed the catch up. Rose coordinated the rice dish and Steve made us really nice steaks.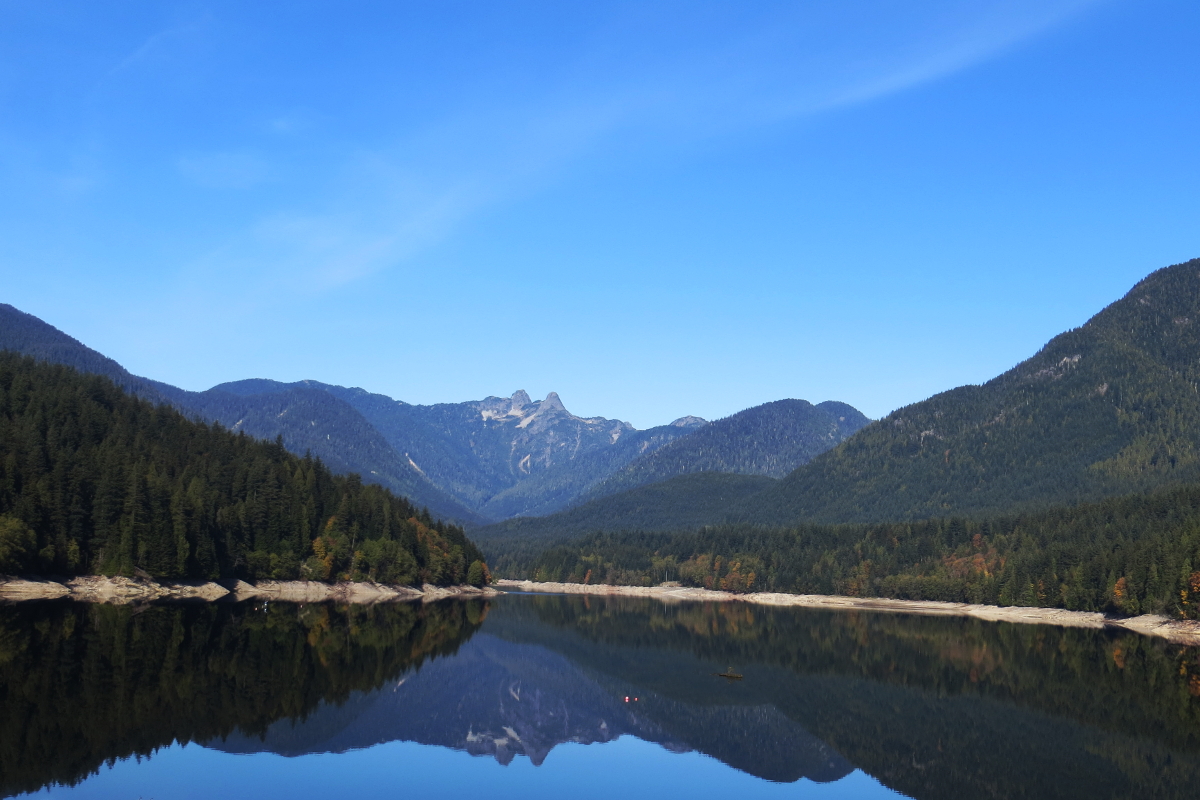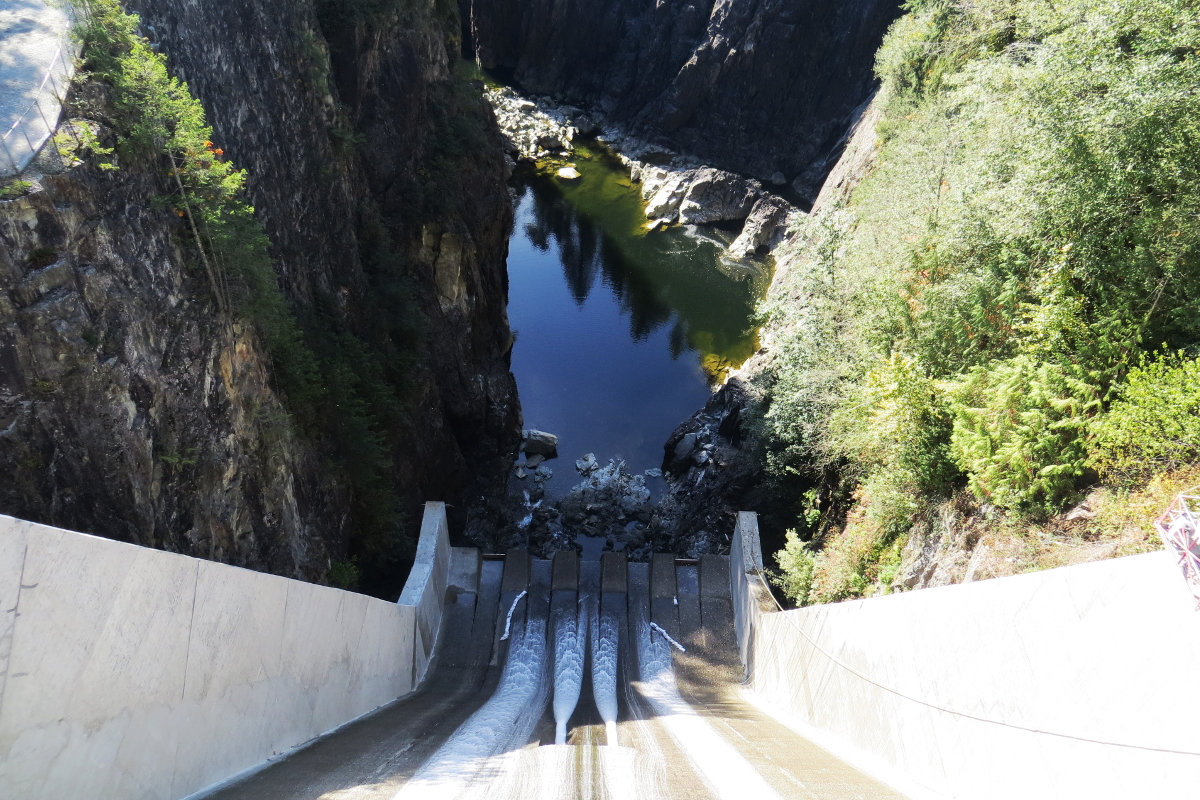 I took dad to the Capilano Fish Hatchery while Rose and Lauren were working. I wanted to see fish flopping all over the place. Another glorious weather day (srsly we got sooooo lucky this whole trip). We took the bus there and started at the top end of the park near the reservoir. I liked the reflections on the calm water. Then we walked down to the dam. It is a big dam. Dad said "If I come back to Vancouver in the spring, I AM COMING BACK HERE".
We continued walking downhill till we got to the hatchery. It is free. We saw lots of salmon. There is a fish ladder with windows on one side so you can theoretically see the fish jumping upstream but they didn't jump very often. I saw one jump and it was unsuccessful in getting to the next level. But there was another little river area with dozens of salmon just randomly flopping around. Then we continued walking downhill (I am so happy the bus dropped us off at the top of the park and not the bottom omg) and had pizza in a cute little neighbourhood before catching the bus back to Van.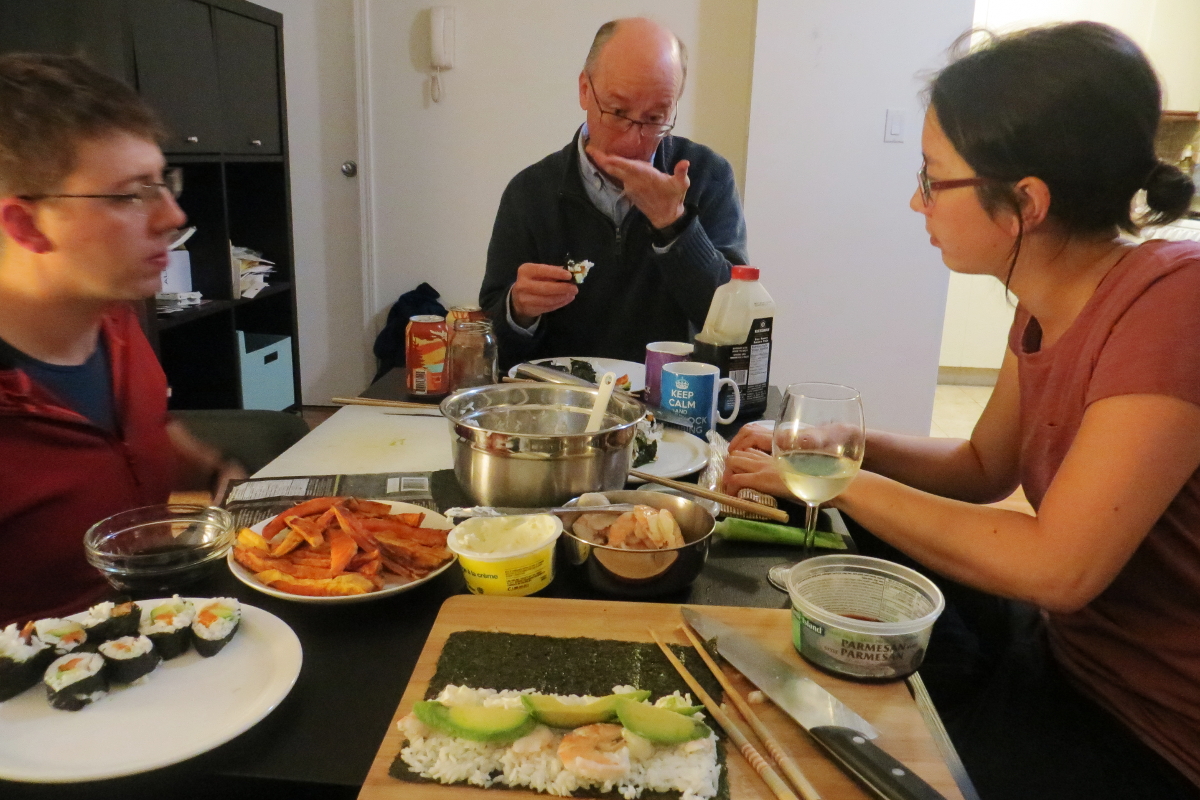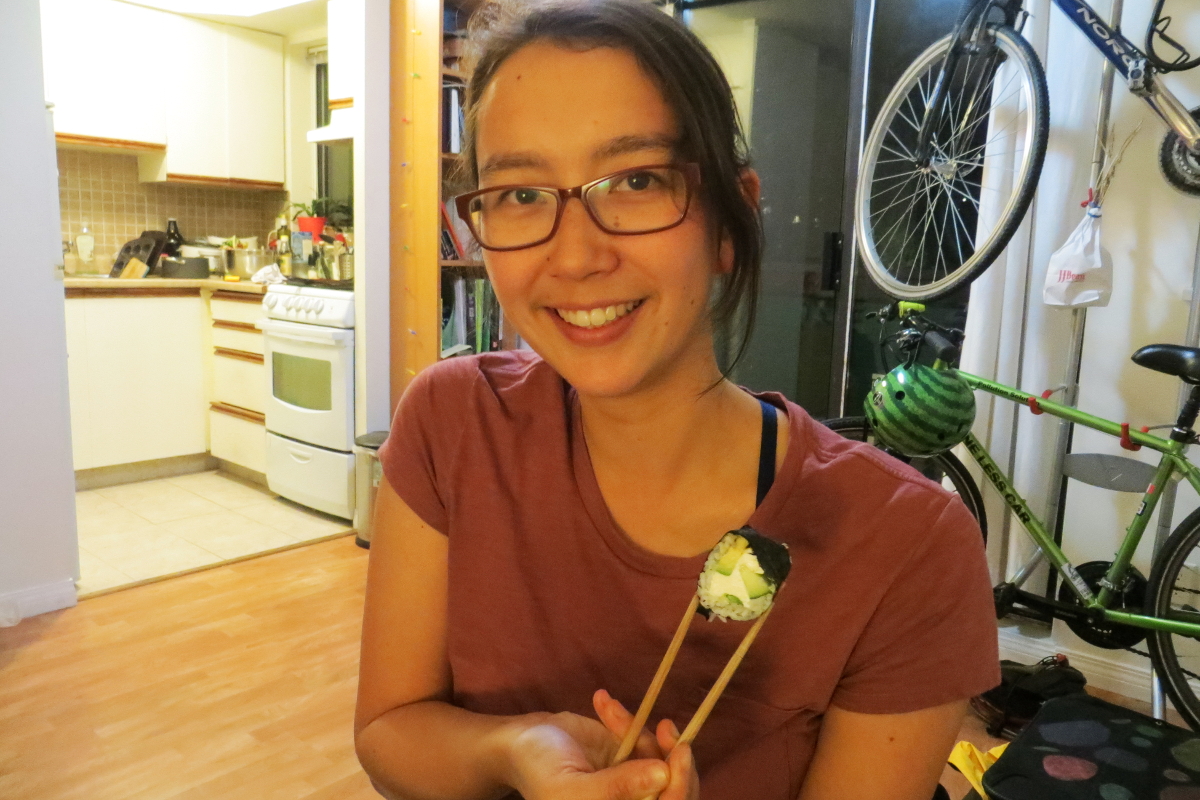 Dad suggested making sushi for dinner one night so we obliged. We had shirmf, roasted yam (Scott is the deep fry guy and he wasn't there, sad face), and the other usual suspects: avocado, cucumber, cream cheese, and sesame seeds. It was fun and yum. Lauren made the best rolls…. possibly because they were 50% cream cheese. :D
I can't really remember what I did the next day. I think I just rested because my cough was getting bad. Oh yeah we went bowling in the evening. Rose and I are bad at bowling.
Then dad was leaving too. I'm glad he came out to Vancouver. It was much easier for Scott and I, cheaper for Rose and Lauren, and I think dad had a nice time. We all had a nice time. We probably tired him out, but he has lots of time to recharge.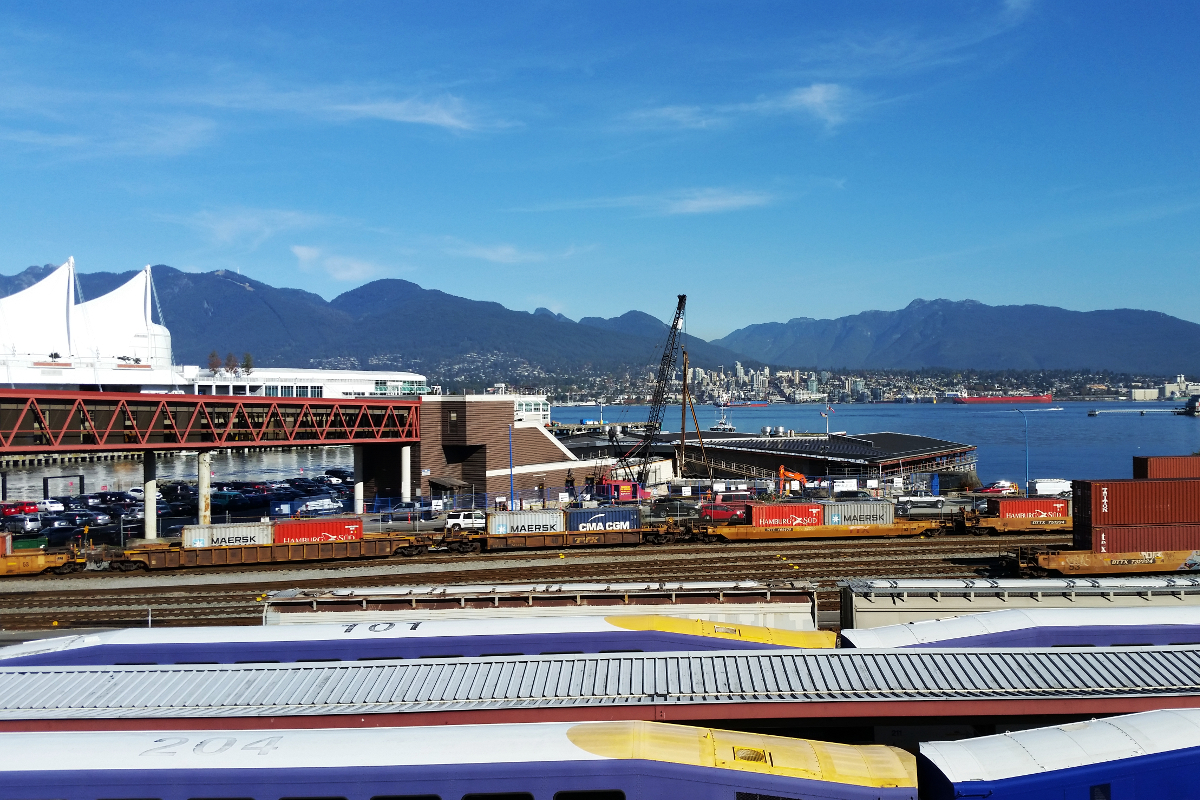 This was the weather for TWO WEEKS STRAIGHT. 18-20 degrees and sunny. So nice.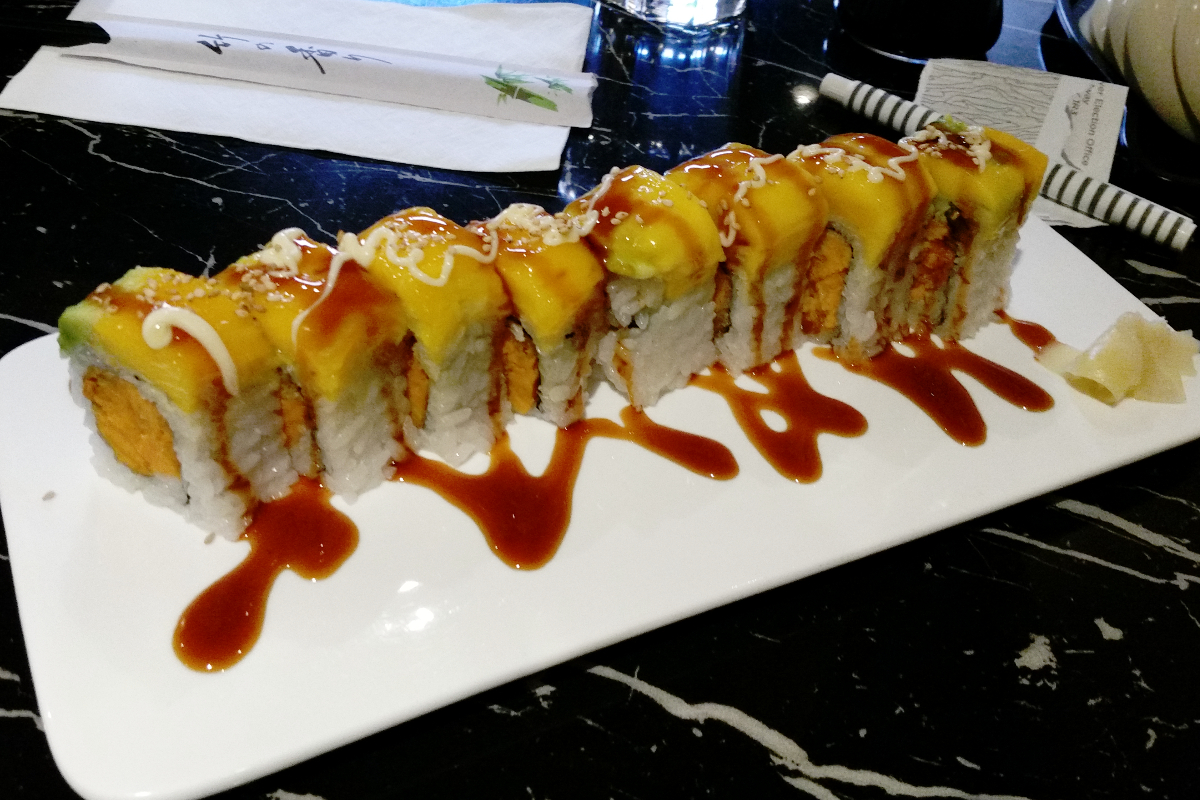 After dad left I did one last errands morning where I got new skates, some clothes, and another yam roll #nomealleftbehind. This one was a mango avocado yam roll.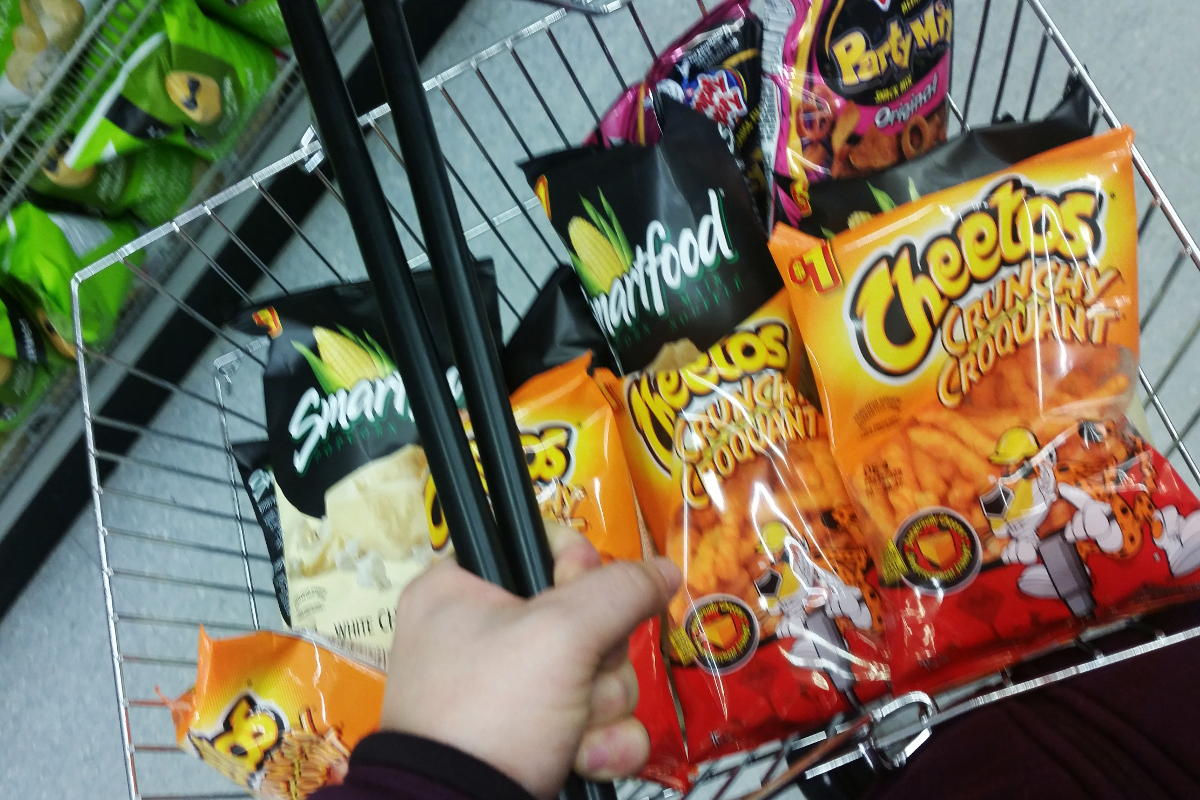 Thursday I met up with Kevin, my old clinical placement supervisor, and Lesley for lunch at Red Wagon. I took no pictures unfortunately. We had a great long lunch with good chatting. And then I went with Lesley back to her house for a sleepover/one last hang. We played many games of Azul. I also got to go to a Dollarama and stock up on Smartfood and Cheetos to bring home. That was the very last things on my shopping list. Success.
The last day. I headed back to Rose's nice and early the next morning so we could play several more games of Azul and have one last dose of sister-time (she took the day off). We went to Sushi Nanaimo for lunch #nomealleftbehind and I got one last training session in. I had seen all of the old gym gang except one guy, and Al arranged for him to come in as a surprise! Came back and played more Azul. Leslie and Kyla popped in for bonus-time before heading out to see Ellen!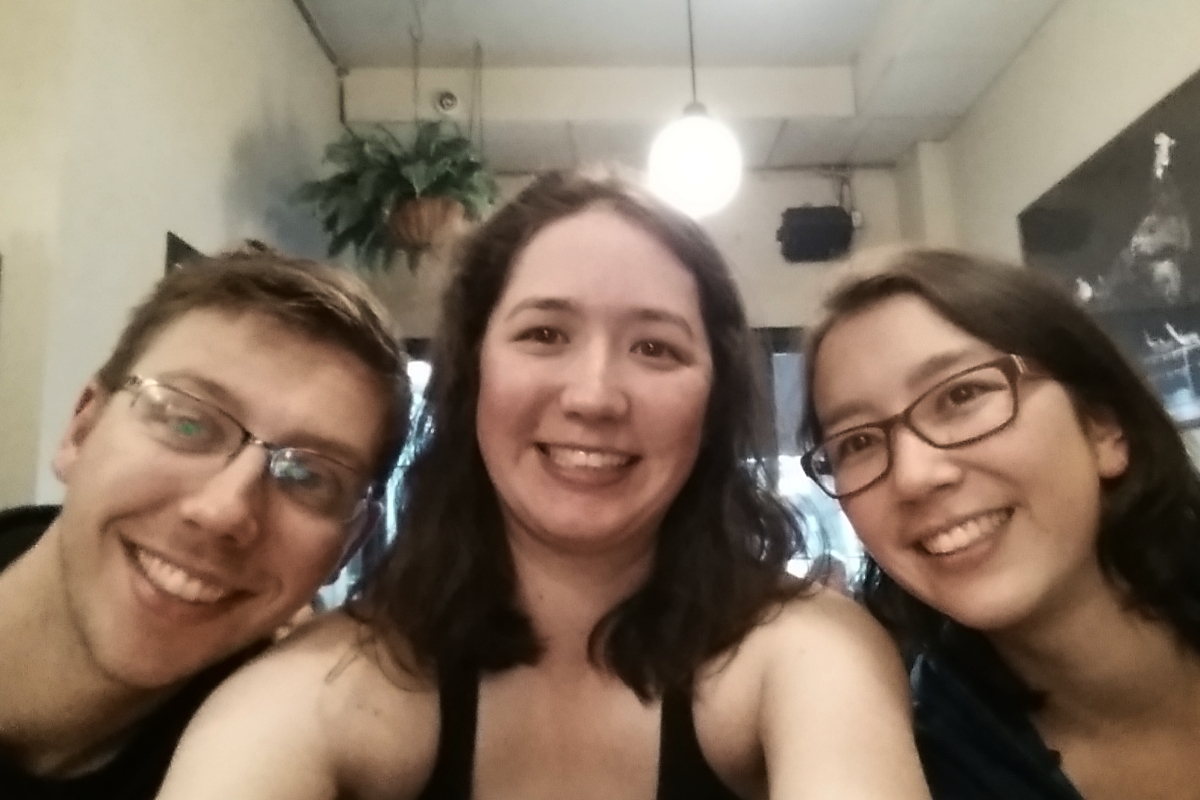 When Lauren got home from work we went out for dinner at La Mezcaleria, one of my favourite restaurants anywhere. I had a margarita of course and we shared spicy tuna in a black ash and ink sauce, queso fundido with chorizo, and a bunch of tacos. It was delicious, as usual. We had a little time before I needed to be at the airport so we stopped at Duffins Doughnuts too. #yolo. (Maybe this is why I gained 2 kg on the trip…) (WORTH IT.)
Then they dropped me off at the airport and I headed home. Full in stomach and spirit. It was really a great trip. My family and friends are so great.  Thank you to Liz for lending us your car and apartment. And Lesley and Kirsten and Max for housing Scott and I and Rose and Lauren. And Kyla and her family for sharing Thanksgiving with us all. Lauren for putting up with all the crazy. And Rosemarie for preparing so well and organizing so much. And all our friends for being so thoughtful and great and fun!!!